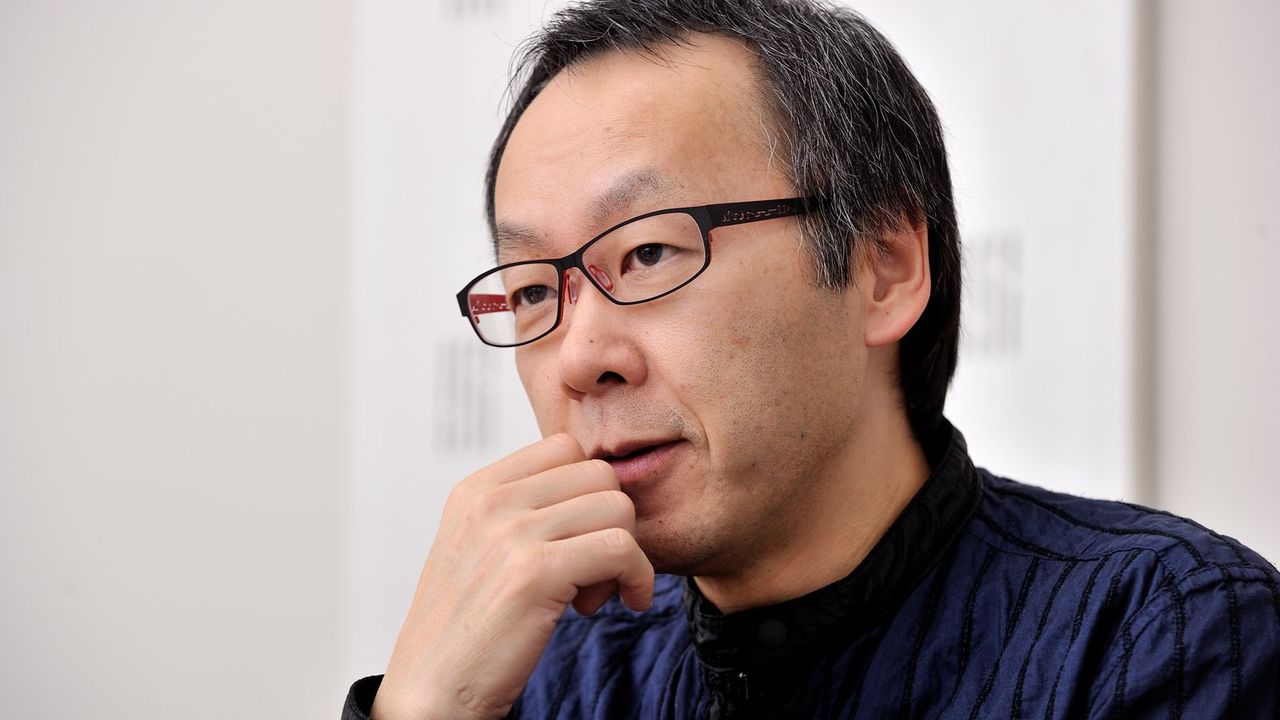 Hoshino Resorts, a leading operator of premium ryokans (Japanese-style inns) and hotels in Japan, announced the transfer of ownership of Hoshino Resorts Tomamu, its major property in Hokkaido, to a Chinese conglomerate, Fosun Group.
The announcement has drawn considerable attention, especially among the domestic real estate and hospitality industries that are becoming increasingly keen about Chinese investors buying out Japanese hotels and ryokans one after another.
Why did Hoshino Resort choose to sell Tomamu to a Chinese firm after spending 10 years to revitalize this large-scale resort complex? President Yoshiharu Hoshino spoke to Toyokeizai about his intent behind this strategic business decision.
What made you decide to sell Tomamu?
Since I became president in 1991, Hoshino Resorts has continued to maintain its position as a company specializing in the operation of hotels and ryokans. Our basic policy is to separate ownership (of the land and buildings) of hotels and ryokans from the rights to run the hospitability business in these locations.
From the beginning of our involvement in Tomamu, Hoshino Resorts owned only 20% of this resort complex, and the rest was owned by a US fund group, Globe. We've been operating this resort for the last 10 years and we will continue to do so even after we transfer ownership.
Tomamu is a gigantic complex, and to fully revitalize this resort, it would take 10 to 15 years. After we entered into partnership with Globe in 2006, we made various investments for short-term returns, including the full renewal of the ski lifts and construction of a spacious high-rise deck (Unkai Terrace) that features a magnificent view of the sea of clouds flowing right in front of you.
We carried out these initiatives as the first phase of revitalization. From here on, we would like to move into the second phase. To push our redevelopment plans forward in this new phase, we needed a new investment partner that was in accord with our growth strategy and willing and capable of taking additional financial risks.
The reason why the sale of Tomamu drew a lot of attention was because it was sold to Fosun Group, which is a Chinese conglomerate.
That's a biased view. It is true that Fosun is a company that can be considered essentially Chinese due to the fact that it was listed on the Hong Kong Stock Exchange. Fosun is a private company established by two students, which has been investing in prominent real estate around the world. Their holdings include the major French resort, Club Med. I think it is a trustworthy company with a global mindset.
Second phase of revitalization
How do you envision your strategic plans to revitalize Tomamu in this second phase together with Fosun?
Tomamu opened in 1983 during the economic bubble period in Japan, like most other ski resorts in this country. There are almost no newly developed domestic ski resorts in the post-bubble era.
Meanwhile, ski resorts around the world have evolved considerably, especially over the last 20 years or so.
Back in those days when Tomamu was still a new destination for skiers, the resort only had a couple of restaurants and a hotel at the base of the slope. When families finished skiing, parents had to carry long skis on their shoulders while holding their children's hands to walk safely to the comfort zone.
But now, the ski slopes have many facilities providing various services and activities for skiers to enjoy in addition to skiing. Once they refresh themselves in these facilities, they get right back to the slopes for more skiing. These days, such "ski-in, ski-out" facilities have become very common and available in most well renowned ski resorts around the world.
We know that Tomamu is surrounded by great mountains and blessed with fine snow quality that has the potential to make this place one of the world's top-class ski resorts.
To transform Tomamu into a world-class resort, we need to follow this new global trend, and for that, we need to invest more aggressively. In Tomamu, we've already renovated our brand hotel, Resonare, to function as a "ski-in, ski-out" facility. We want to continue renovating more in this direction.
Many of the hotels and real estate holdings that Hoshino Resorts operates are owned by investment groups. What is the reason for this division of roles?
In the hospitality industry, the concept of separating the ownership and operating body of hotels began in the 1970s and was established as a common format in the 1980s. In this industry, owning the property means investment. Operating the property means serving the guests, providing them with food, and cleaning the rooms and floors. The approach and knowledge required for these two lines of business are fundamentally different.
There are many investors who want to invest in and own hotels, but are not interested in operating them. There are so many hotel owners who don't want to be bothered with providing food, cleaning up, and providing guest services. So they go looking for companies specializing in hotel operation that can do all those things for them.
What is the advantage for Hoshino Resorts to specialize only in hotel operation?
An operating company can move fast if it doesn't have to worry about owning the property and securing loans to finance it. In 2001, Hoshino Resorts began expanding its business outside of Karuizawa, where the company is based.
In the last 15 years, the number of properties we operate has increased to 35 locations. The reason why we were able to expand our business so fast is because we didn't have to own these properties. If we had to borrow money from banks to buy up each of these facilities, they would probably have become increasingly cautious about lending us the money as the number of properties grew to 35, with concerns about repayment.
The secret of the rapid growth of Hoshino Resorts is precisely hidden in our decision to specialize strictly in a fee-based operation business model. We knew we couldn't compete against Goldman Sachs or Globe in the investment business. We don't have that enormous financial power. That is why we opted to focus only in operations.
Learning from Toyota
How do you intend to compete against the major global hotel brands?
The Japanese service industry is extremely low in productivity. In seeking improvement in this inferior aspect, Hoshino Resorts learned a lot from organizations in the manufacturing sector, like Toyota Motors, rather than from established hotel majors like Hilton and Marriott.
Unlike the global hotel brands, Hoshino Resorts started out as a ryokan operator. We place great importance on applying our "ryokan method" to enhance the productivity, profitability and quality of our services, which in turn will enable us to provide high returns to our investors.
Looking at the world's major cities, we now see about 60 high-end hotel brands crowding the urban centers.
In Tokyo, the owner of Hyatt brands decided to introduce Andaz because it already had Park Hyatt operating in the city center. There are so many new brands that have been introduced before gaining wide recognition from hotel users.
The consumers are getting puzzled with 60 of these brands, not knowing which of them best meet their preferences. So, they have to go and check the online reservation sites and word-of-mouth websites that share users' experiences before they know which one to choose as their place to stay.
I think eventually there will come a time when the number of hotel brands will be narrowed down to an adequate number through the reshuffling of operating companies and other forms of rationalization.
Even the investors, I think, are unhappy with the current situation where they see operating companies providing similar services that anyone can easily imitate, while the brands are increasing excessively, and they find themselves paying high commission fees to reservation sites.
I would like Hoshino Resorts to respond to these needs through our "ryokan method." We believe we have established a highly productive operation methodology that cannot be offered by other operators. We want to leverage this proprietary asset as the differentiator that appeals to investors as their choice of partnership, no matter how small our company may be.