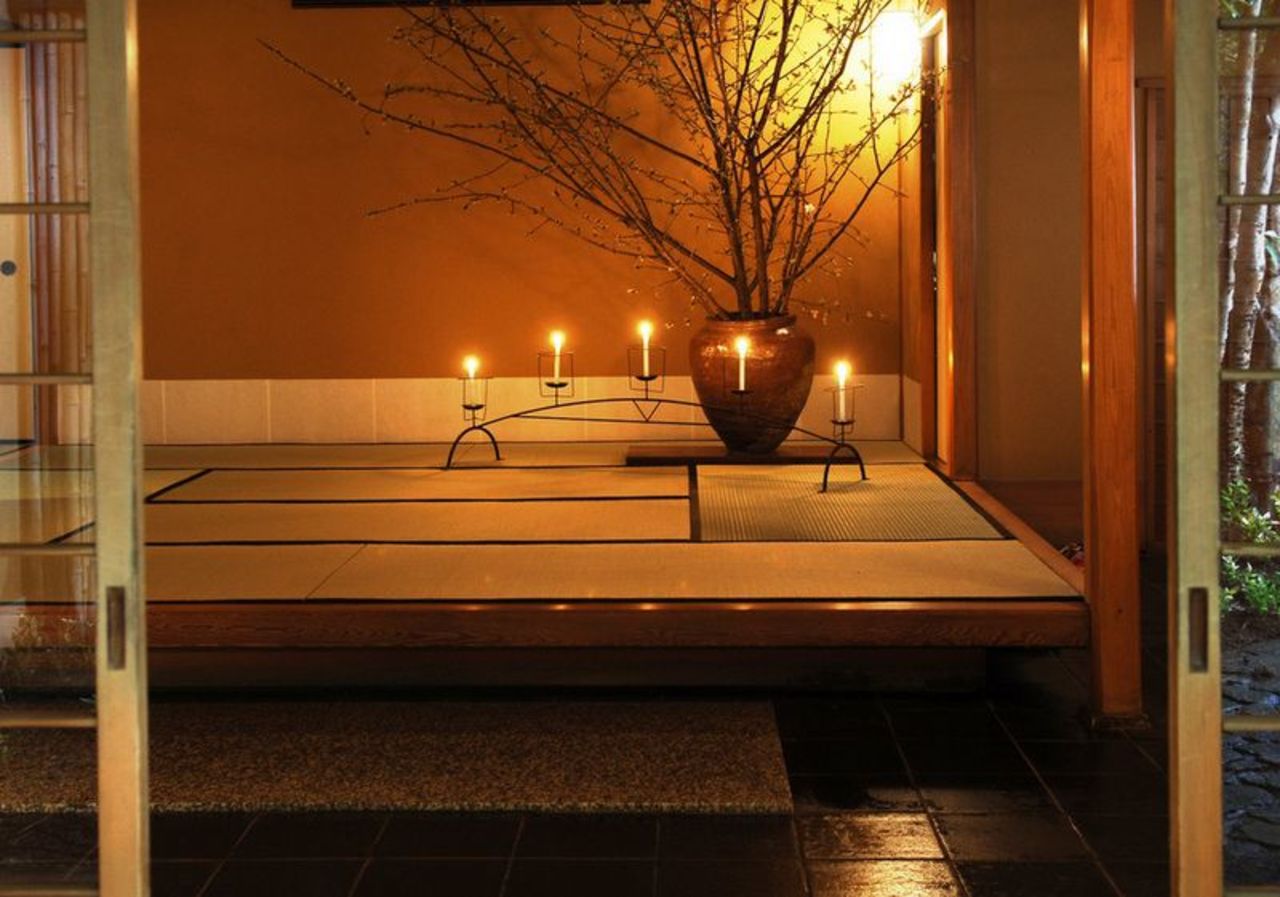 Yoshiharu Hoshino, the founder of Hoshino Resorts, has been considering establishing a Japanese-style inn -- a ryokan-- in Tokyo for a long time. It is now becoming a reality.
The company has established luxury ryokans and hotels across Japan and has a proven track record of reviving long-established but struggling ryokans. The company will open Hoshinoya Tokyo in the prestigious Otemachi district of Tokyo in July 2016. It will be the first urban-style ryokan for the company, which has been expanding its business in tourist resorts across Japan, such as Karuizawa.
The new ryokan will contain three basement floors and 18 stories aboveground with 84 guest rooms, restaurants, spas and meeting rooms. The average room charge will be 80,000-100,000 yen ($664-$830) per night, excluding meals.
The ryokan will begin to take reservations in January of next year and will open in July. The company will announce the details concerning meals and facilities in mid April.
Why open a ryokan in Tokyo?
The idea of Hoshino wanting to open a ryokan in the middle of Tokyo goes back to his work experience of almost 30 years ago. He completed a Masters of Management in Hospitality from Cornell University School of Hotel Administration in 1986. He got a job at Japan Airlines Development (currently Okura Nikko Hotel Management) the following year. He was involved in hotel construction and the education of management staff for two years in the U.S.
With the bubble economy behind them, Japanese hotels actively expanded their business overseas. At that time, Nikko Hotels opened branches around the world, and the Seison Group purchased InterContinental Hotels. However, after the bubble economy burst, overseas development slowed down before resuming again.
In an interview with Toyo Keizai, Hoshino listed the reasons for the failure of the Japanese hotels. "They were unable to compete with large overseas hotel chains and unable to encourage tourists to stay in Japanese brand hotels," he explained.
There are many well-known luxury hotels already in existence almost everywhere in the world. However, even if Japanese hotels are able to mimic these western-style hotels in those areas, they cannot adequately sell "Japanese-ness" to guests.
While being involved in Japanese hotel expansion in the U.S., Hoshino saw them failing right in front of his eyes. He then reached a conclusion: "Japanese ryokans are hotels which truly reflect the Japanese culture. Unless we stick to this basic plan, we will not succeed overseas."
Hoshino returned to Japan in 1989 and took over his family business Hoshino Onsen in 1991. He revived the business and led it to great success. He also succeeded in reviving ryokans in the midst of financial plight and the development of competing luxury resorts. Media such as television and magazines reported this, and he became one of the most famous businessmen in Japan.
In 2013, Hoshino Resorts REIT went public in the Tokyo Stock Exchange REIT (real estate investment trust) section. The company established a system of selling its properties to Hoshino Resorts REIT and purchasing new properties with the funds it obtained. Currently the company has 34 hotels and ryokans in Japan, and the group's transactions including outsourced facilities reached 39.2 billion yen ($323 million).
Hoshinoya Tokyo is a big "experiment"
The goal of Hoshinoya Tokyo is the review of two feasibilities: (1) if the style of Japanese ryokans which once disappeared from urban areas can now regain popularity in Tokyo, and (2) can Japanese ryokans make the same level of profits as luxury hotels overseas and be viewed as investment projects.
Hoshino has his eye on overseas development after the establishment of the new ryokan in Otemachi. "If Japanese ryokans can create higher investment returns than the hotels operated by Ritz-Carlton or Mandarin Oriental, there will be plenty of opportunities for us to expand in Paris, London and San Francisco," says Hoshino.
Some ryokans, such as Hoshinoya Karuizawa and Hoshinoya Kyoto, are already bringing in the same level of profits as luxury foreign-owned hotels. However, with sales of 25 billion yen ($206 million) and an ordinary income margin of 5% in 2014, the overall profits of Hoshino Resorts have not reached anywhere near the profits of the luxury hotels yet.
"Without success in Tokyo, our business won't work overseas," says Hoshino. "This creation of Hoshinoya Tokyo is not the solitary goal for us. I consider it a good starting point for our expansion into the overseas hotel business."
If Hoshinoya Tokyo fails, the overseas development afterward will be pie in the sky. Can Hoshino make "Japanese-ness" something big overseas? It will be a big challenge for him, and only time will tell.