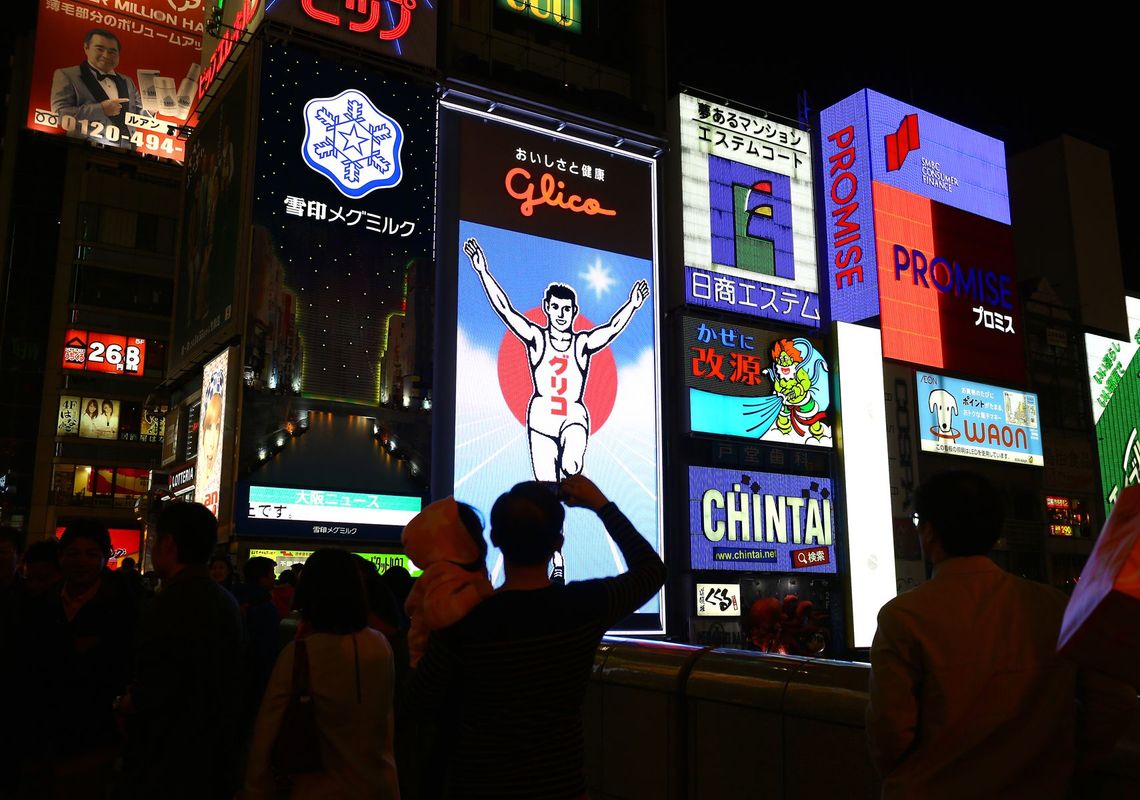 In response to overwhelming numbers of tourists, the Osaka prefectural government is looking to expedite a new ruling that would allow the short-term rental of apartments on platforms such as Airbnb, a global juggernaut in the so-called "sharing economy."
Currently there are as many as 13,000 Airbnb listings nationwide. However, under Japan's Hotel and Ryokan Management Law, the leasing or sub-leasing of a private residence for a period of under 30 days is considered illegal.
Nevertheless in only a handful of cases have the authorities intervened and taken legal action. This has effectively placed the practice in a legal grey zone with enforcement primarily coming from a building's management in response to claims of unknown groups of foreigners entering the premise. The Osaka prefectural government is expected to make a decision sometime in this month.
The initiative to pass the ruling is an after effect of the Japan's inbound tourism. Presently, Japan's hospitality industry is struggling to keep up with the massive boom in inbound tourism. In the first two quarters of 2015 alone, Japan saw as many as 9.14 million tourists according to Japan National Tourism Organization (JNTO), a 46% increase year-on-year.
Motivated by a weak yen and quality Japanese goods at affordable prices, droves of Chinese, Taiwanese, and Koreans are arriving daily. Meanwhile domestically oriented services and vendors are scurrying to accommodate the sudden increase in customers unable to converse in Japanese.
The second attempt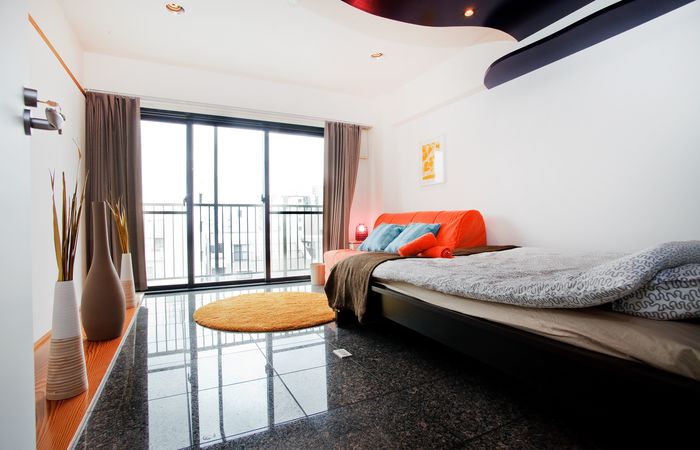 Whether or not the deregulation bill would apply to the entirety of Osaka prefecture or only the city itself is still up to fierce debate. In 2014 a similar bill was proposed by the government but ultimately was declined due to a lack of stipulations about potential security risks, complaints from neighbors and a plan for how to handle official inspections and certifications of potential vacation rental properties.
To ensure better results this year, the government is currently collecting the public's opinion on the matter and will incorporate their feedback into the bill.
Although the hotel industry has historically been ahead of the curve for providing foreign language support, the sheer number of visitors has lead to a struggle to secure available accommodations.
The city of Osaka specifically has seen average occupancy rates for recreational hotels climb as high as 96.1% with business hotels following close behind at 89.1%. This in turn has driven the price per person through the roof with bare-bones lodgings initially designed for domestic work trips going for close to 20,000 yen a night (previously around 10,000 yen a night). With prices soaring, cost savvy travelers are exploring alternatives and a significant number opting instead for vacation rentals sites such as Airbnb.
Although tourists may be pleased by the opportunity to avoid Japan's expensive hoteliers, residents of buildings in which these vacation rentals are located seem to be less enthusiastic about the practice.
Just recently, a luxurious 33-story high-rise condominium in Ariake, Tokyo ordered the nation's first ban on the leasing of apartments to tourists via sites like Airbnb after residents continually complained about unknown individuals roaming about the complex. Furthermore, the word on the street holds that many other high-end properties in the Tokyo area are looking to implement measures similar to the Ariake building.
In addition to the Ariake facility outright ban, many operators of vacation rentals across the country have had to suddenly abandon their operations, often in the middle of the night.
Currently there are no other options in many cases for a host after receiving a cease and desist order from a building's management. That said however, despite the fact that the Hotel and Ryokan Management Law states that violators risk jail time and up to 3 million yen in fines, only a few cases have ever made it that far. Most listings get shut down following a particularly rowdy or a conspicuously large group of guests draws the ire of neighbors.
Despite the risks and complaints from tenants, many landlords in the know are actually quite keen to tap the lucrative Airbnb cash cow while they can. With national apartment vacancy rates averaging approximately 13%, many influential landholders are currently watching the Osaka ruling like a hawk.
Nevertheless, even if the current decision to revise the Hotel and Ryokan Management Law is green lighted, it does not mean newcomers to doing business on Airbnb are prepared for the challenges of the vacation rental market.
Enter someone like Eri Nakamori, Co-founder of Global Live Investment Management (GLI-M), a company that provides both management services for landholders looking to get into the market and guest experience optimization products for existing hosts.
According to Nakamori, most new hosts on Airbnb totally underestimate the amount of setup and infrastructure required to run manage properties. "They are only looking at the potential revenue of Airbnb," said Nakamori. "Some of our customers initially are quite unaware of the need for operations requirements such as cleaning staff, English-speaking customer service reps, and local knowledge."
Management companies such as GLI-M have been popping up across the country as of late in an attempt to meet the growing demand for support. It is clear that new comers to the market are lacking the necessary language skills and knowledge of cultural differences and these services are moving in to fill the gap.
Indeed, queries on search engines like Google or Yahoo for the terms "Airbnb" and "Osaka" bring up a host of landholders looking for a helping hand in managing their vacation rentals instead of the site for Airbnb itself.
Japan is running out of time
Given the Olympics are slightly over four years away, Japan is quickly running out of time to establish suitable lodging to accommodate the predicted 8 million or more visitors that will flock to Japan. Likewise, it seems that the Japanese government currently needs to consider alternative methods for solving the severe lack of accommodation capacity if it hopes to reach the milestone of 20 million annual visitors by 2020.
One possible solution would be to erect new facilities. Yet this course of action is extremely vulnerable to a potential downshift in the tourism market. In Japan's cramped cities officials need to be careful to avoid wasting space on accommodation for which there might be no demand.
Should the Osaka ruling pass in September, it will set a precedent for the remainder of the country. As such landholders nationwide are holding their breath while watching the deliberations.