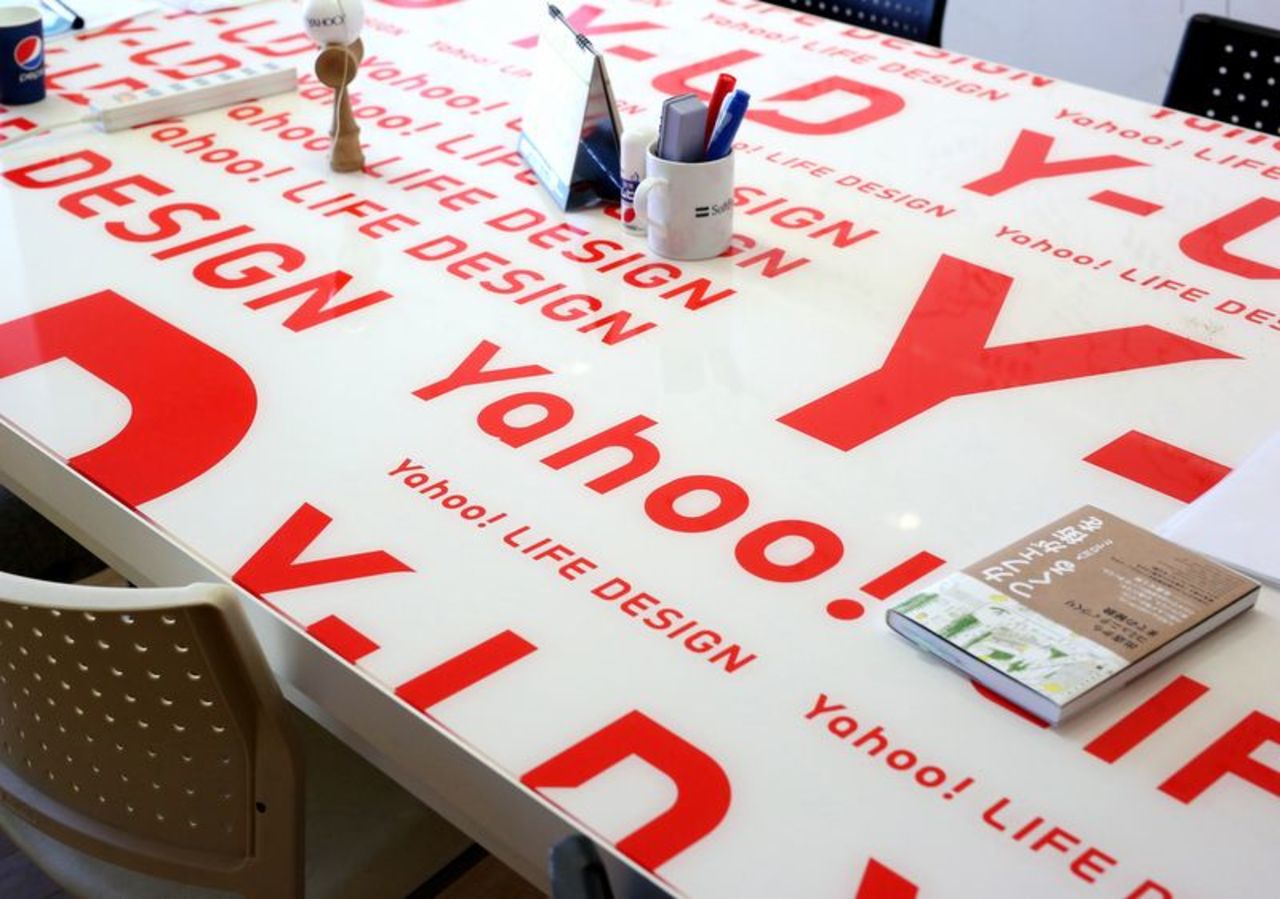 Since its founding in 1996 amid the dawn of the Internet in Japan, Yahoo Japan has served as one of the key growth drivers of the Japanese major multinational telecommunications conglomerate SoftBank Group.
There is no doubt that Yahoo Japan, which launched the first online portal in Japan nearly two decades ago, is still regarded by SoftBank as one of its most reliable subsidiaries.
Yahoo Japan is also one of the most profitable, along with the Chinese e-commerce behemoth Alibaba, and brought SoftBank massive profits through stockholding when it debuted on the New York Stock Exchange last fall.
According to Yahoo Japan's financial statements, the company's annual earnings rose to 428.4 billion yen (approximately $3.57 billion) in the 2014 fiscal year ended in March 2015, marking a 4.9% year-over-year increase.
The company's operating profit was slightly better than the previous year (up 0.4%), rising to a total of 197.2 billion yen (approximately $1.64 billion). The most remarkable result of all was that the company maintained an exceptionally high 46% operating profit margin.
Through the flagship Internet-advertising business supported by the company's dominant share in the web market, Yahoo Japan contributed 20% of SoftBank's consolidated operating profits, which reached 982.7 billion yen (approximately $8.2 US billion) in the 2014 fiscal year.
The question is how much longer Yahoo Japan can sustain its strong business performance and underpin the future of its parent company as its core growth engine because its profit growth rate has clearly slowed in the past few years.
However, it is highly likely that the annual profits of Yahoo Japan will rise again in the 2015 fiscal year, enabling this moneymaker to stretch its winning streak to 19 years of profit increase.
This projection, though, is based on the assumption that the company will enter roughly 60 billion yen (approximately $50 million) in the books in the fiscal 2015 as the stock revaluation profits gained from acquiring Askul, the leading domestic, mail-order office-supply company, as its consolidated subsidiary. If this one-time profit is not included in the estimate, the likelihood of Yahoo Japan increasing its annual profits again this year is not high.
Shift to smartphone
The downward trend of profit growth will most likely be unstoppable unless Yahoo Japan radically transforms itself into an organization that can flexibly adapt to ongoing changes in the web environment.
Yahoo Japan has been considered an all-time leading player in the domestic Internet market. However, today, its presence is truly overwhelming only among users who access the web through PCs, which has long been the mainstream. Since the main battlefield of the Internet business has shifted from PCs to smartphones, the company can no longer expand its business as extensively by only offering services that please PC users.
On October 13, the opening day of the World Marketing Summit held in Tokyo, Yahoo Japan CEO Manabu Miyasaka emphasized in his keynote speech that "snakes that cannot shed their old skin will perish." He referred to his own company, which will celebrate its 20th anniversary next year.
For Yahoo Japan, shedding its old skin is synonymous to transforming itself into a company that can respond to the needs of smartphone users. Miyasaka has driven the entire company in the direction of a smartphone-oriented business since he assumed his position as the second-generation top leader in 2012.
The transformative efforts are already showing progress in certain areas of the business. In the most recent survey, the monthly page views of both PC and smartphone users (accessing the site through browsers and apps) increased to 68.1 billion, marking a 9% rise from the same period last year. The latest performance indicators also show that, among all revenue sources, the contribution from smartphone advertisements, which lingered in the 30% range last year, has risen to more than 40%.
Even so, the top executives of Yahoo Japan remain cautious about their company's future. That cannot be helped when they see the intense competition among numerous ventures in the cyber industry, aggressively trying to seize each other's share in smartphone-related businesses.
In particular, they cannot turn their eyes away from LINE, a fast-growing developer and provider of instant communication apps. To Yahoo Japan, LINE is a very tough competitor which has succeeded in creating a highly profitable business model by linking user IDs with various e-commerce services, including a wallet service interfaced with an electronic payment system.
Leveraging the core ID business
For Yahoo Japan, the development of profitable schemes that leverage its vast ID assets to galvanize the rest of its web-based services is as important as shifting its strategic focus to the smartphone-oriented business. Miyasaka has strongly encouraged his development team to move in this direction since early on.
However, in August this year, a grave incident put a strong brake on the company's accelerating transformation of its ID business.
Those who register with Yahoo Japan receive not only a personal user ID but also an email address for communicating via Yahoo! Mail. This August, approximately 2.58 million emails sent by some 970,000 users with Yahoo IDs got lost due to a system failure.
This was not the first time that Yahoo Japan became trapped in this pitfall. A similar incident occurred in 2007, raising serious concerns about the company's security system among users of Yahoo! Mail.
"This cannot happen ever again," claimed Miyasaka in the briefing session held on October 30 to explain the company's interim financial results. He apologized to users for all the inconveniences caused by the recurring incident and declared to the public that the company will immediately prioritize pumping more capital into strengthening its email system infrastructure.
The company is simultaneously making hefty investments to expand its revenue base through various enhancements of its online mail-order site Yahoo Shopping and the introduction of new services for credit card holders and business users of Big Data. While these investments can be characterized as offensive moves, the reinforcement of the mail system triggered by the August accident is a defensive capital expenditure that has apparently been neglected as a low-priority business case.
Another big challenge facing Yahoo Japan is that the enormous number of page views it has been successful in capturing is still not adequately linked with the growth of other core services, such as online shopping.
"We are not thinking of navigating the users of our portal forcibly to other sites that we are running," says Gen Miyazawa, executive vice president of Yahoo Japan who also heads the group's Media Company. "Our top priority right now is to develop an attractive lineup of high-quality services."
Based on Miyazawa's comments, it might still be too early to determine how extensively Yahoo Japan intends to or can tie its core ID business to other existing or newly developed services. This lack of clarity is partly due to the lack of cohesiveness with its parent company, SoftBank.
In 2010, the top executives of Yahoo Japan flew to China to sign a partnership agreement with a subsidiary of Alibaba Group, but this alliance ended after only two years. In 2014, they announced plans to buy out SoftBank's mobile-telecommunications arm eAccess (renamed Y!mobile) but dropped this deal only two months after this public statement.
SoftBank's core telecommunications business is showing signs of slowing growth. Going forward, the parent company likely will need to rely more than even on its most reliable arm to pump up the group's growth.
Only time will tell to what extent Yahoo Japan will be able to meet these heightened expectations.