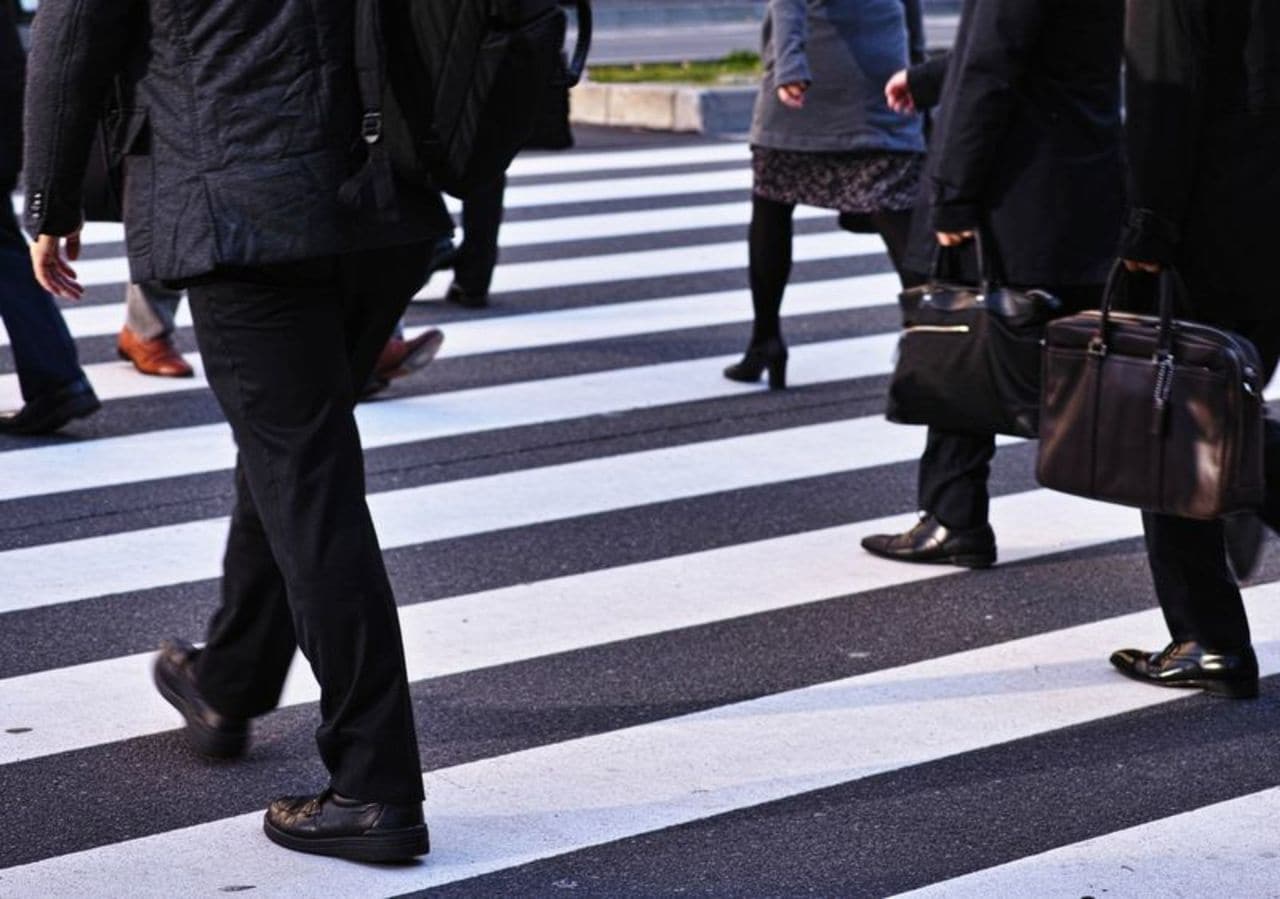 Taro Suzuki (name changed to protect privacy), aged 42, is living with his elderly mother in Hyogo. Since turning 23, he has changed jobs repeatedly, working as a temporary, contract, or fixed-term employee for at least 10 different employers. These were all non-regular employment positions that paid him around 900 to 1,200 yen (about $7.5 to $9.5) an hour.
Suzuki did not intentionally take up only non-regular employment. After graduating from a local industrial arts high school, he left his hometown to work in a major distribution firm as a regular employee.
However, in 1996, a year after the Great Hanshin earthquake, he left that job and returned to Hyogo, so he could be nearer his aging mother and take better care of her. He soon found a new job as a temporary employee in a group company of a major manufacturer.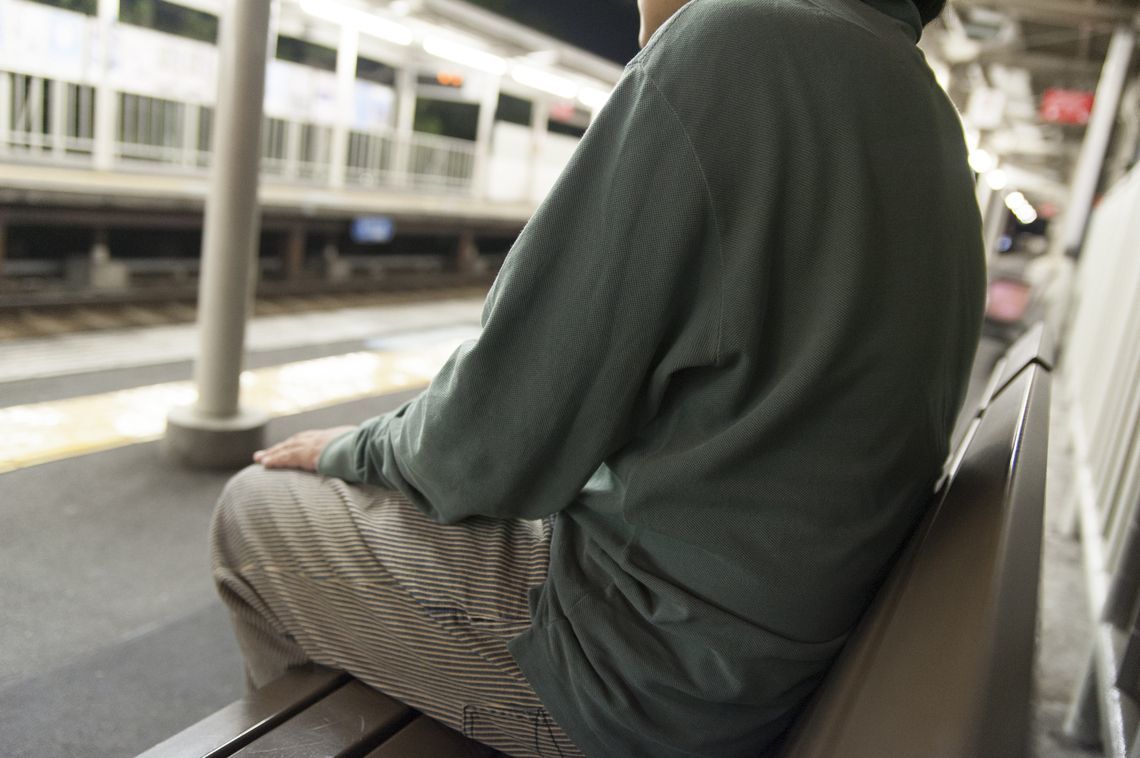 Over the last 20 years, a few employers have asked Suzuki if he was interested in joining their organization as a permanent employee. One was a home improvement company that offered him a position to work as a door-to-door sales agent paid by the job, not by the hour.
But, when Suzuki searched the Internet for information on this employer, he found it was listed as a so-called "black company"—companies notorious for making their employees work under poor conditions, including forced overtime or unpaid labor. In the worst cases, these companies' employees come under severe mental stress, due to their superiors' verbal attacks and bullying behaviors.
"I actually wanted to work as a regular employee, so I could create a future for myself in an environment that provided me a stable job and secure life," says Suzuki, recalling those days. "Since then, I have been clinging desperately to whatever employment available to me, to save myself from becoming a social outcast."
Non-regular employees increasingly common in Japan
People who, like Suzuki, are making a living as non-regular workers are on the increase in this country. Non-regular employment status comes in various forms.
This includes laborers working as temporary or fixed-term employees or long-term, short-term or seasonal part-timers—the last two referred to as "arbeit" in Japan, to distinguish them from long-term part-timers.
In 1989, approximately 8.17 million non-regular workers existed in Japan, constituting roughly 20% of the working population. By 2014, a quarter-century later, this number more than doubled to approximately 19.62 million, including 37% of the country's total workforce. In other words, one out of three workers is now a non-regular.
Of this one-third of the labor force, the non-regulars who began working as new graduates from around 1995 to 2005 are collectively grouped as the "employment ice-age generation." Another name given to this generation is "middle-aged freeters". Freeter is the Japanese-English word for a part time jobber.
The non-regular workers in this generation are already in their 40s. They have reached the age generally considered to make finding new jobs as regular employees difficult. Many middle-aged freeters are already aware that they are going physically downhill.
According to the most recent demographic estimates released by Mitsubishi UFJ Research & Consulting, the total non-regular workers in the age range of 35-54 (excluding married females) has grown to 2.73 million since 2000, when this group began expanding incrementally.
The Japanese economy has finally started showing clearer signs of recovery. At the same time, understaffing is becoming a key issue in the domestic labor market. In August this year, the job-to-applicants ratio (after seasonal adjustment) rose to 1.23, the highest in the last 23 years.
Still, the ratio of jobs offered to seekers of regular employment positions remains below 1, lingering at 0.76. This is a daunting figure for job seekers who have only or mainly taken non-regular positions up until now.
This is especially true for those who have frequently changed to different lines of business, without developing their skills or gaining much expertise in any particular field.
Middle-aged, part time jobbers ever weaker and poorer
Going forward, more of these middle-aged, part time jobbers are expected to lower their standard of living. The average monthly salary of non-regular workers is now approximately 200,000 yen (about US$1,600).
If these part time jobbers were younger, they could take on multiple low-wage jobs to maintain their living at a decent level. Now that they are getting older, they no longer have the stamina to endure simultaneous daytime and moonlighting jobs, even if these workers wanted to.
As a result, they have a hard time saving any money. According to a survey conducted by the Research Institute for Advancement of Living Standards, 28.2% of households in which the breadwinner is a non-regular worker have "no savings at all." 26.6% of these households say their total savings are "below 1 million yen (about US$8,300)."
Another significant difference between regular and non-regular employees is their social insurance coverage. For example, according to a survey report released by the Ministry of Health, Labor, and Welfare, only 52.8% of non-regular employees have health insurance while 99.5% of regular employees have it. The percentage of non-regular employees who have employment insurance is bit higher at 65.2%--still much lower than that of regular workers (99.5%).
If non-regular workers become incapable of working due to illness or other causes, they may even lose the opportunity to join the social insurance system. Once they drop out of the social safety net, their last resort is to go on public welfare.
As of this July, the number of welfare recipients in Japan has reached a record high of 2.16 million. What is worse is that many of the 2.73 million middle-aged, part time jobbers are eventually going to be in the queue for welfare.
In Suzuki's case, his quality of life started tumbling unexpectedly in 2006, when the price of stocks in which he was investing nosedived. Earlier that year, a scandal involving securities and accounting fraud broke in an emerging information technology service provider named Livedoor. This publicly listed company's alleged misdoings led to panic selling in the Tokyo Stock Exchange.
All the stocks he had invested in, in hopes of increasing his meager assets, became worthless after this stock market crash. Since then, Suzuki has kept himself busy eking out a living by finding bargain items that he can sell at better prices on Internet auction sites.
His monthly profit from his auction business, nonetheless, is limited to just a little over what the government pays to welfare recipients. Suzuki is barely surviving with his elderly mother, without having to depend on welfare yet, because they were able to move into low-rent public housing.
Suzuki's biggest fear right now is "losing my mother all of a sudden," he says. "If she passes away, I won't be able to live here anymore. Once you become the only one living in the family, you will be asked to leave public housing, unless you are a welfare recipient or a person with disabilities," Suzuki explains.
"When that day comes, I guess I'll have to withdraw everything I've got left in my bank and spend it all to buy a small cheap house or something," sighs Suzuki.
In all likelihood, many others, like Suzuki are able to survive now only because they are living with their parent or parents. Such parentally dependent workers will certainly find their lifestyle more difficult to maintain as their parents get older.
Eventually, their parents may reach a stage in which they will require nursing care. These non-regular workers' personal concerns about their future will also increase as they get closer to retirement age.
If they have been loyal contributors to the national pension fund, they will be entitled to receive 65,000 yen a month after they retire. But, if they have not been paying the obligatory premiums for any specific period, the national pension paid to them will be that much less, and this will make them even more financially strapped in their post-retirement years.
Low wage, unstable employment and a lack of opportunities to receive vocational education and training have long been chronic issues faced by non-regular employees in Japan. Both the public and private sectors have been, and still are, providing job assistance to these unfortunate workers, including workers of the employment ice-age generation.
So far, though, these efforts have not produced any noteworthy outcome. In the meanwhile, middle-aged, part time jobbers are getting older and entering the senior citizen range.
The clock is clicking. The only thing that is sure right now is that 2.73 million middle-agers are living on society's fringes who are eager to work but cannot find a decent job just because they have been taking non-regular positions most of their lives.
Unless effective support measures are immediately implemented to save these unfortunate souls, the Japanese labor market's landscape is certainly going to become even more desolate.