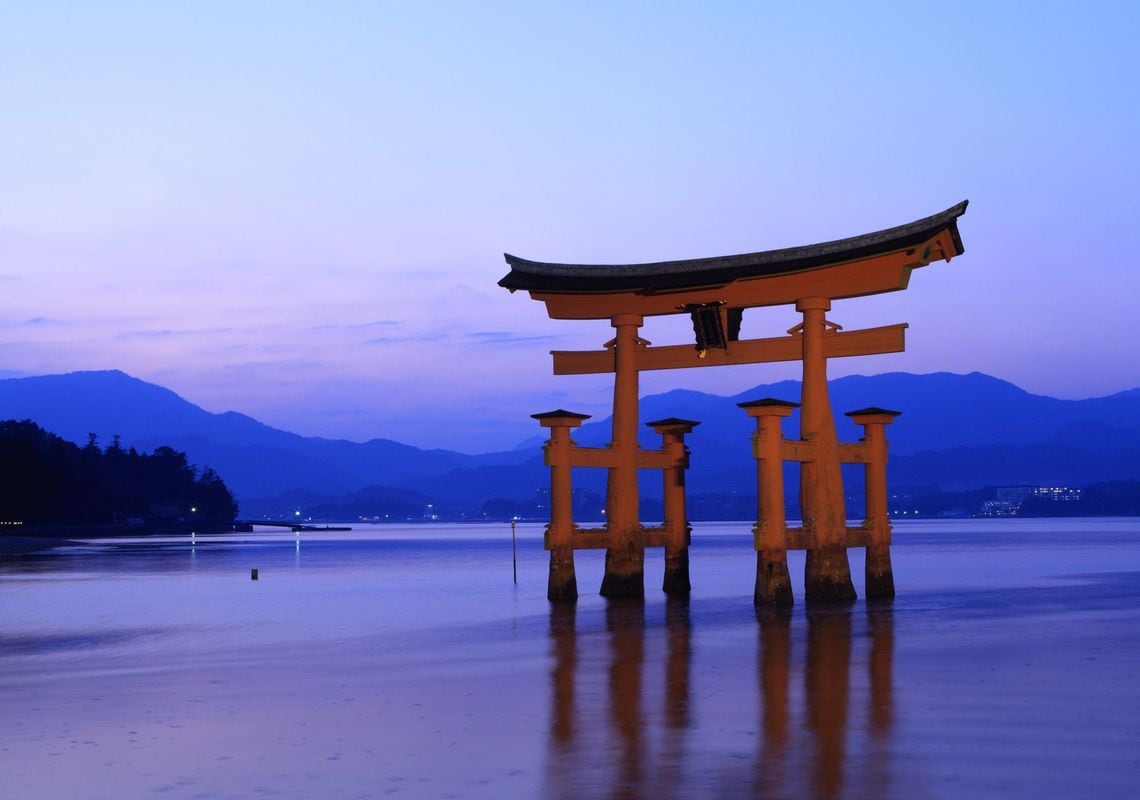 Rankings dominate the Japanese pop-culture scene, ranging in various genres. Referring to such lists are often the quickest and easiest way to experience the best Japan has to offer.
Similarly, anyone who has been to Japan will have come across a
popularity list consisting of "Top 3", or lists of 3. Such lists have been around for generations, now widely accepted as 'common knowledge' by the Japanese locals.

Rakuten Travel has compiled a complete list of "Japan's Top 3 travel rankings", designed to make your next trip to Japan a lot more colorful, ranging from Japan's three famous gardens to Japan's three great hot springs, and even Japan's three great disappointments. Here are three of the most commonly known "Top 3" travel destinations of Japan; see if you can learn them all!
Three Views of Japan
In the early 1600's, a famous Confucian scholar who had traveled all across Japan declared these three places as the most stunning he had come across in all his journeys, immortalizing it as the "Three Views of Japan." The exquisite blend of nature and architecture has continued to inspire countless poets and artists to this day.
Matsushima, Miyagi Prefecture
The scenic masterpiece located in Miyagi which is bringing in 73% more tourists this autumn, consists of over 260 islands large and small, floating silently on the sea. The breathtaking scenery is textured by the shifts in the Earth's crust and the changing sea levels. Visitors can admire the view from four different observatories located in the hills, especially stunning in the autumn due to the surrounding fall foliage.
Amanohashidate, Kyoto Prefecture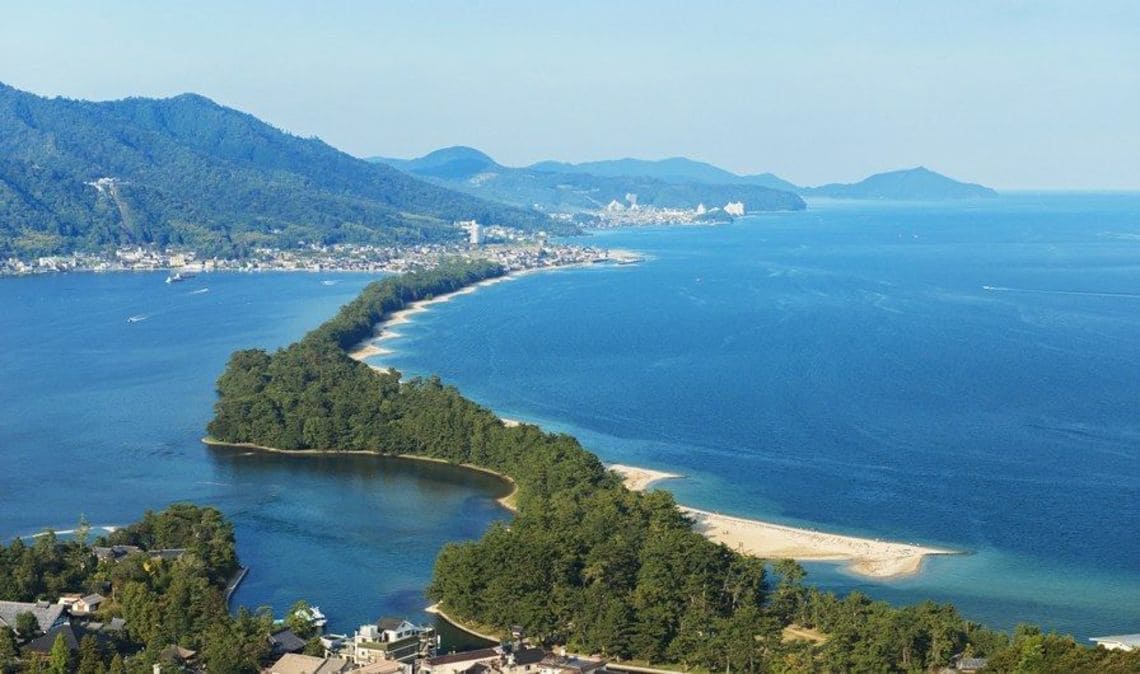 The pine-clad sandbar of Kyoto is another site that mesmerized the Confucian scholar in historic Japan, still renowned for its beauty. According to legend, an ancient Shinto god made Amanohashidate, a ladder from sea to heaven. A must goto spot in Kyoto!
Miyajima, Hiroshima Prefecture
Hiroshima, which has nearly doubled in domestic reservations this autum, is home to one of Japan's most famous scenic spots for its floating red torii gate. Miyajima has been a place worshipped for its nature since ancient times, widely recognized for its iconic Itsushima Shine as well as its virgin forest.
Three Great Secluded Regions of Japan
These sites offer extraordinary experiences off the beaten path, as if taking the time machine to Japan's historical past. These hard-to-get-to places offer a unique cultural exchange, beyond the guidebooks and museums.
Shirakawa-go, Gifu Prefecture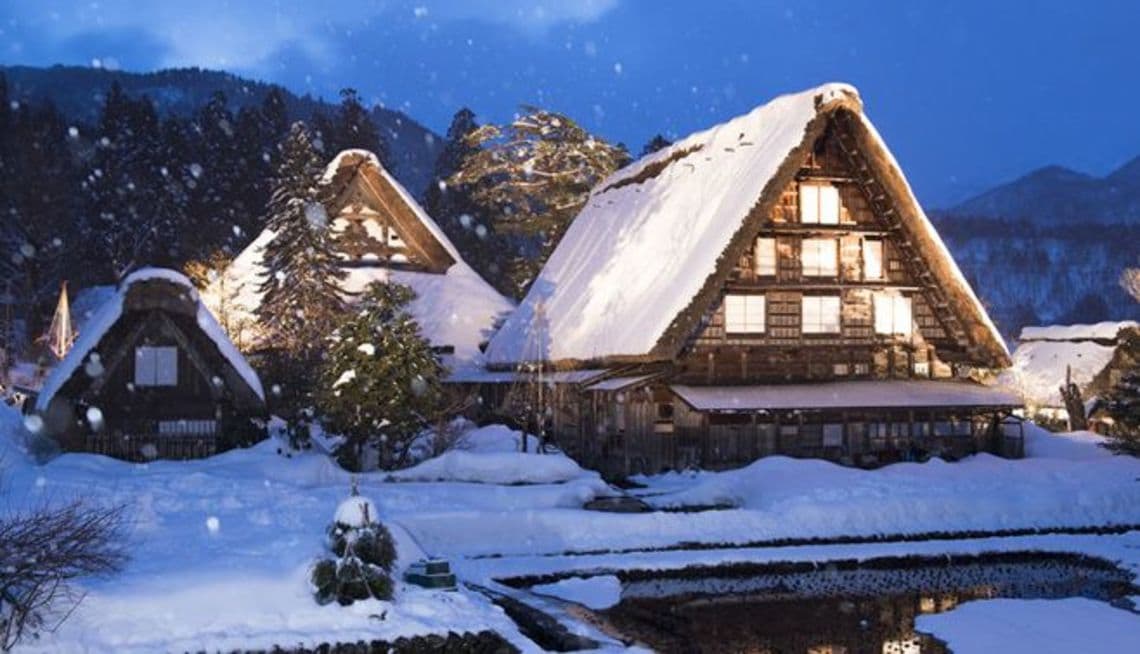 Located in the mountain range north of Gifu, Shirakawa-Go endures heavy snowfall in the winter and is sheltered by mountains. As such, it remained a relatively unexplored region until recently and the village has managed to preserve its unique culture.
Registered as a UNESCO World Heritage Site, it is now accessible for all to experience. Demands to the historical sites of Gifu continues to heighten, with reservations increasing at over 50% this season.
Iya, Tokushima Prefecture
Located in the center of Shikoku Island where reservations have increased by nearly 30% this fall, Iya has an intriguing history that continues to attract tourists, both Japanese and foreign.
According to legend, a defeated warrior clan fled to the secluded Iya after losing a major war during the middle ages. Today, visitors visit Iya for its famous old vine bridge, luxurious hot springs and thatched roof farmhouses.
Shiiba, Miyazaki Prefecture
Surrounded by mountains, Shiiba lies deep in the relatively unexplored region of Kyushu. It is said that the members of the same defeated clan that fled to Iya also sought refuge here, and over the course of hundreds of years, they developed their own history and culture, from musical traditions to agricultural techniques.
Three Famous Springs of Japan
This ranking dates back to hundreds of years ago, when a Confucian scholar referred to these three hot springs in a poem as the best in Japan. Among other hot spring rankings, there are the "Three Ancient Springs" (Arima Onsen, Shirahama Onsen, and Dogo Onsen) and the "Three Great Springs" (Atami, Shirahama, and Beppu).
Kusatsu Onsen, Gunma Prefecture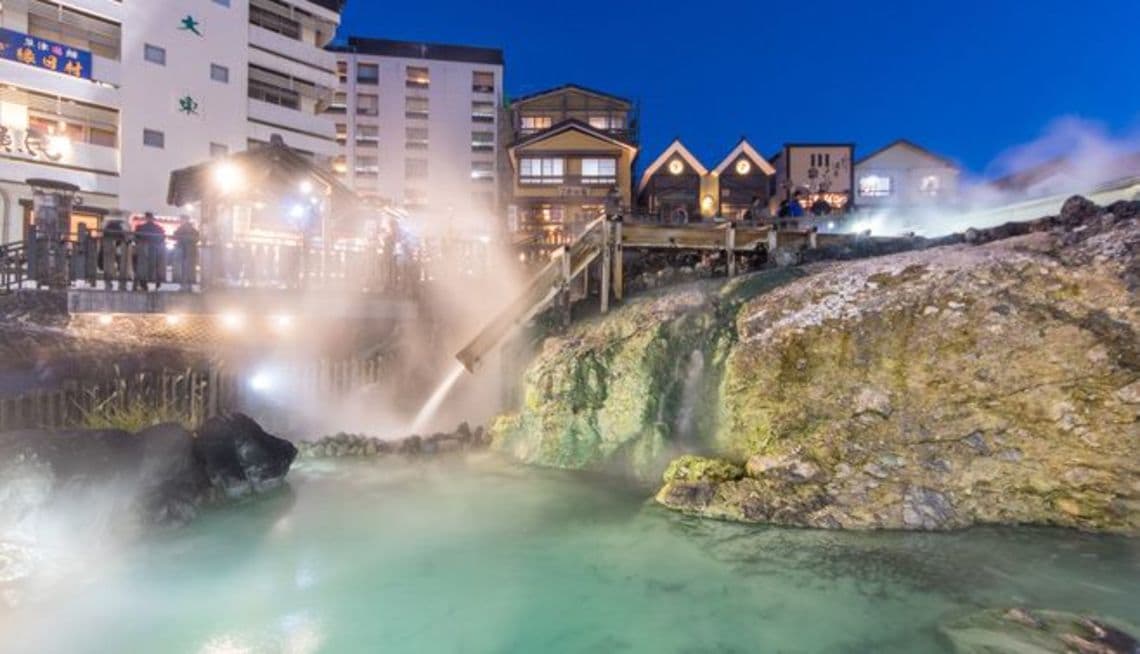 Famous for the sheer volume of its hot spring water, the Kusatsu Onsen in Gumna is also known for its paddling ritual to cool the waters to a bearable temperature without diluting the quality of the spring.
Reservations to Guma is increasing by nearly 50% this autumn for those wanting to take a dip in one of Japan's most well-known natural spa districts.
Arima Onsen, Hyogo Prefecture
Recorded as the oldest hot spring of Japan, the calm and quiet town that first popped up in Hyogo more than a millennium ago continues to bring visitors to this day.
There are two main varieties of springs here: the "gold spring" which is a deep reddish brown due to its iron content, and the "silver spring" a clear, bubbling spring said to aid poor circulation and lower back pain, as well as various skin ailments.

Gero Onsen, Gifu Prefecture
Gero Onsen has prospered since the Edo period (1603-1868) and is known for the outstanding quality of its springs. The water has an alkaline quality, adding a smooth and silky touch. Guests can also get a "yumeguri" or hot spring tour ticket, which allows multiple visits to various ryokans during the stay. Gifu is seeing a positive growth of over 50% this season, luring in travelers wanting to soak in one of Japan's oldest hot springs.