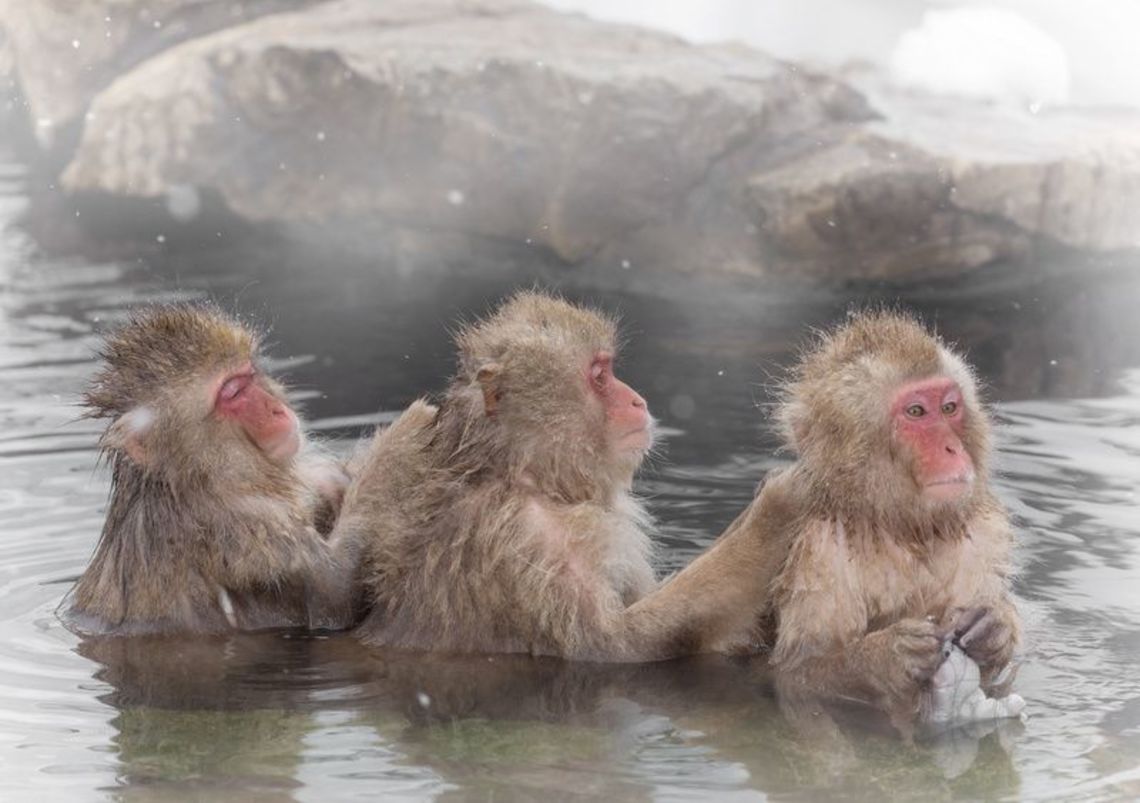 As the temperature starts to drop, we look forward to staying-in to cuddle up with our four-legged friends. For those of us who do not have the warm comfort of such company, Japan is the right place to be.
As it turns out, Japan, the Mecca of all things kawaii (cute), is also a paradise for animal lovers. Japan is home to some of the most unique animal spots that drive visitors from all across the globe every year.

From experiencing the bunny stampede in Okunoshima to running alongside foxes at Zao, or smiling with an alpaca in Nasu, Rakuten Travel has compiled the complete list of "10 unique animal encounters in Japan" so you can get up close and personal with some of Japan's cuddliest critters this season.
Here are some of the places from the list.
Monkey Parks: Jigokudani Monkey Park (Nagano) and Arashiyama Monkey Park (Kyoto)
Japan is home to the world famous "snow monkeys", or Japanese macaques. They are known to relish a long, relaxing bath in the natural hot springs in the wintertime to keep warm. The site of their adorable bath times have caught media attention worldwide ever since the establishment of Nagano's Jigokudani Monkey Park in the 1960s, when researchers built the macaques their very own bath after witnessing them soaking in the hot springs of Yudanaka.
For this season and early winter, Rakuten Travel has observed an increase of over 65% in reservations for Nagano overall. Many of the tourists travelling to Nagano stop by to take snapshots of the macaque's blissful expressions, making the Jigokudani Monkey Park one of the most popular tourist destinations within all of Nagano.
To see monkeys in their natural habitat, pay a visit to Arashiyama's famous mountaintop monkey park in Kyoto in the warmer months of the year. Hotel reservations in Arashiyama have nearly doubled this season compared to last year, attracting more visitors to its scenic location with open nature, traditional ambiance and free roaming monkeys: a must-go if you are in Kyoto.
Nasu Alpaca Farm: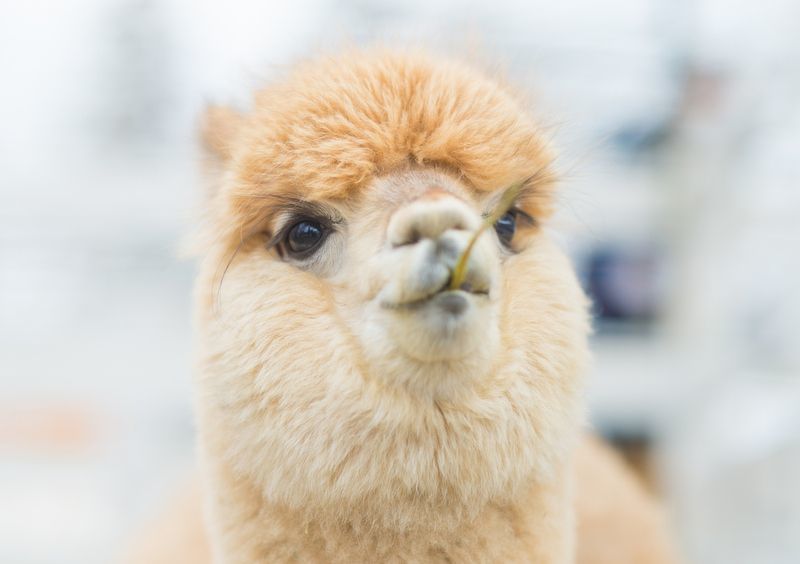 Located a few hours out of Tokyo, Nasu is a town in Tochigi Prefecture known for its lush mountainous landscape and relaxing hot springs; it also happens to be the home to Japan's largest alpaca farm, all of which is bringing 63% more visitors to the area this season.
Similarly, trips to Nasu are in high demand this season, as Japanese tourists are paying 10% more for their accommodations compared to the same period last year6. Some jokingly refer to Nasu Alpaca Farm as "Nasu-Picchu", an homage to the alpaca's South American roots.
As Japan's very first and largest alpaca farm, over 400 fluffy four-legged friends roam the premises, allowing guests to get up close and personal. Raised for their wool, the fluffy alpacas might be shaved or fuzzy, depending on the season.
Capybara Hot Springs:Izu Shaboten Park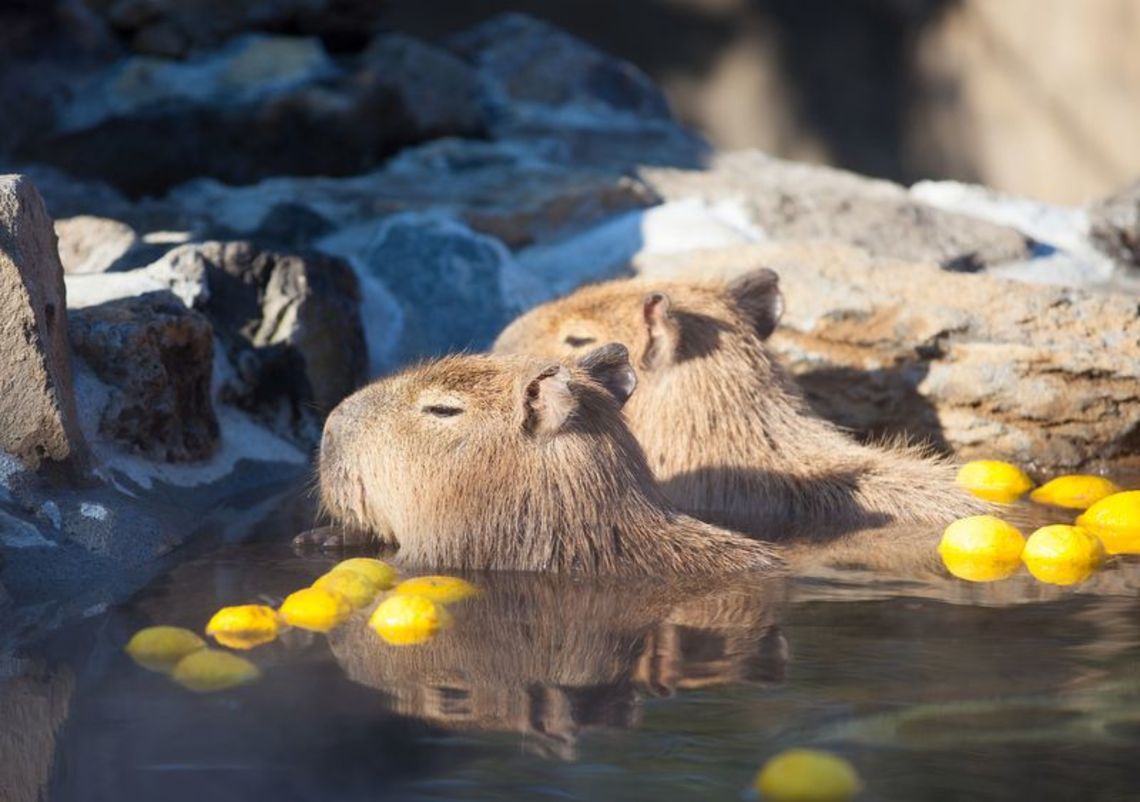 Nagano's snow monkeys aren't the only non-humans who love a good soak in the Japanese spa. The world's largest rodent may hail from South America, but they have grown accustomed to Japan's hot spring culture seamlessly.
As Ito is known as one of Japan's top hot springs destinations with the growing demand of nearly 60%7 in reservations this season, it is no mystery why the adorable capybaras have taken a liking to this relaxing ritual.
The capybara at Izu Shaboten Park, a botanical and zoological garden in Shizuoka Prefecture have been enjoying their custom-made open-air hot spring arrangements for over 30 years, and the practice is starting to spread to other zoos around Japan. You can catch a glimpse of the content critters in the winter when the temperatures drop.
Owl Cafes:Tokyo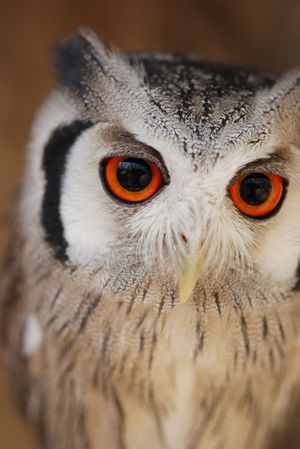 For those of us that are pressed for time but still want to interact with adorable animals, Tokyo offers variety of cafes with non-human staff members: cat cafes, goat cafes, penguin bars, and more all exist within Japan's urban center.
The latest craze is all about the owl cafes. Tokyo boasts several of these venues, where you can interact with a menagerie of fine-feathered friends from large to small: pet them, let them perch on your arm, or have a staring contest. Due to its booming popularity, entry is by reservation only. We recommend booking in advance through Voyagin for a guaranteed time slot.