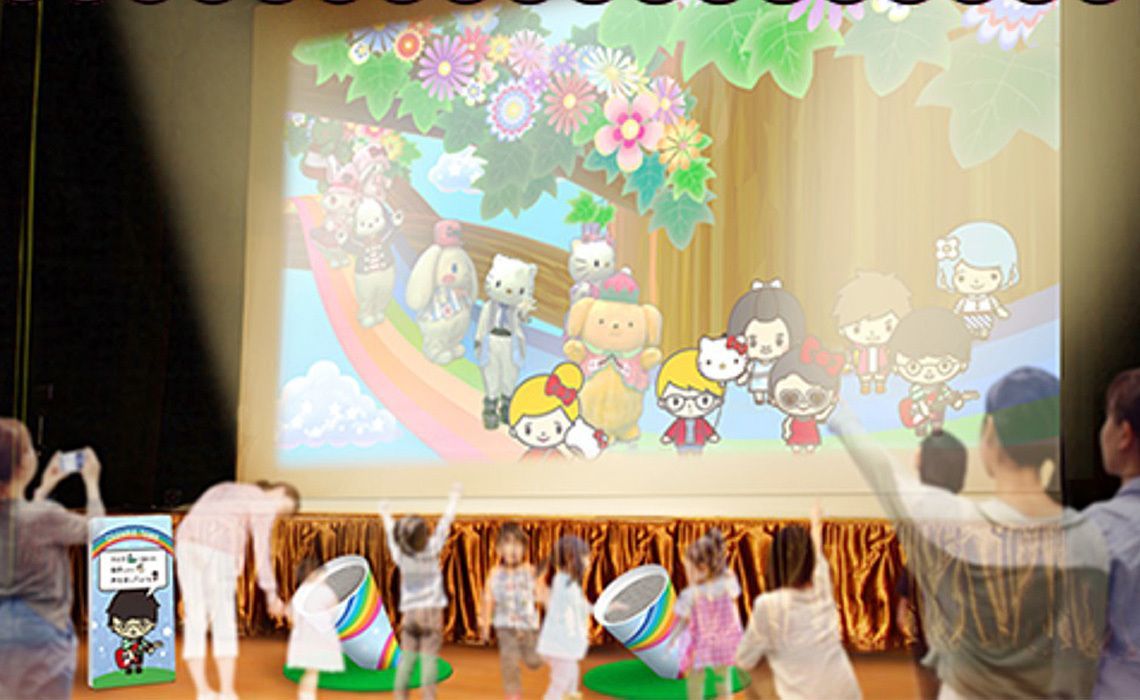 Sanrio Puroland, a Tokyo-based theme park owned by Sanrio, the proprietor of one of the most famous character brands in Japan, "Hello Kitty", enjoyed a great summer season this year.
In July, it attracted some 130,000 visitors, the largest monthly crowd ever since its opening in 1990, marking a 70% increase compared to the same month a year ago.
For the last several years, this quarter-of-a-century-old fun park was actually struggling hard to stop the slowdown in customer traffic. It was suffering from consecutive operating loss since fiscal 2008 ending in following March.
What then saved Puroland from the brink of possibly going out of business? The secret seems to be hidden in a new online service named "Chanrio Maker" launched in July by the subsidiary of Sanrio that operates the park.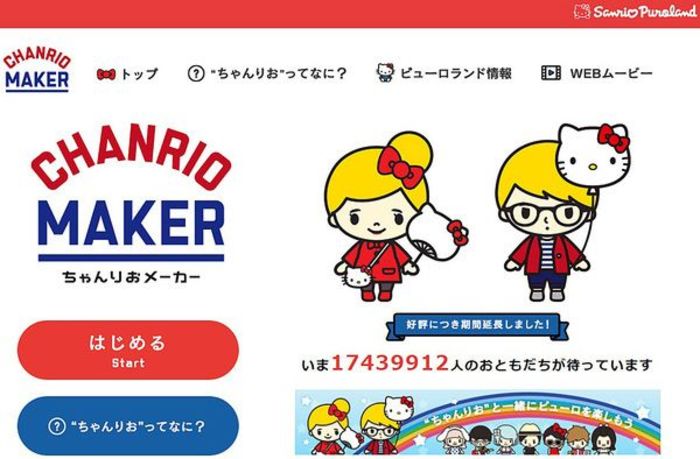 Chanrio Maker is an interactive website to enable the consumers to create their own Chanrio characters.
What they would need to do first is to combine various body parts of their preference from a wide selection of facial contours, hair styles, eyes, noses, and mouths. Then they would choose what clothes to wear, which accessories to put on, and add other details to personalize their self-made characters more distinctively.
When the site opened on July 10, it instantly drew a large number of hits. The site visitors favored the fact that the service was offered at free-of-charge. But perhaps more importantly, they liked the idea that the Chanrio they created could be used as their avatar on other SNS sites like LINE and Twitter where they had their accounts.
Chanrio Maker soon became more widely known through the media. It spread the news that a member of the popular idol group, AKB48, used this service to create Chanrio characters that resembled herself and other group mates.
Thanks to this media exposure, over 10 million people accessed this site in a matter of three weeks since launch. By September, more than 17 million users have experienced the making of their Chanrio portraits.
Moving from red to black
This is the first time for Sanrio to allow the anthropomorphic character parts originated by its designers to be freely rearranged by consumers to create their own characters. The company's attempt to commercialize this unprecedented form of service proposed by its subsidiary appears to have been a fight with its back to the wall.
For many years, Puroland has been investing in the production of TV commercials aired before the vacation season starts every summer to attract more customers that normally increase on holidays. But this conventional method of raising publicity was not working effectively for the past several years as much as the park operator had hoped for.
So Sanrio decided to switch its sales promotion policy and focus on developing new marketing plans. Among various options that were considered, Chanrio Maker was chosen as an alternative solution to replace the costly TV ads that were not meeting the management's expectations.
Another important policy change worth noting was made last April when Puroland shifted to a new pricing system. The park declared that it would lower the price of One-day Passport for weekday use from 4,400 yen to 3,300 yen (down 25%), and offer the same ticket for use on weekends and holidays approximately 15% cheaper.
This was a bold strategic move going against the trend of price hike announced by many other theme parks after the consumption tax was raised last April.
Furthermore, Puroland started holding events in the park targeted at grown-up girls who used to play with Sanrio-brand characters when they were small. These young adult-oriented events included the exclusive gathering for the fans of Yoshiki, the leader of a globally known rock band, X JAPAN, and live performances featuring Korean pop idols.
These strategic efforts proved to be effective in increasing the customer traffic from this fiscal year. The launch of Chanrio Maker from this July gave an extra momentum to further accelerate the recovery and enable the park to receive a record-high number of monthly visitors.
Cultivating a new customer base
Chanrio Maker is not only designed to make the users enjoy creating their own characters. It also provides the users a QR code of each character they have created.
When the users bring their QR code to Puroland and have it read by a dedicated terminal installed in the park, they can make their own characters join the Sanrio character family on the spot. More specifically, they can see their Chanrio displayed on a large screen parading together with Hello Kitty, My Melody and various other familiar Sanrio characters.
Moreover, Puroland has developed a system to print out an ID card for each Chanrio created by the visitors. Although this service costs 500 yen per print, the Chanrio cardholders can, in exchange, receive preferential treatment at in-house restaurants and Sanrio-brand gift shops.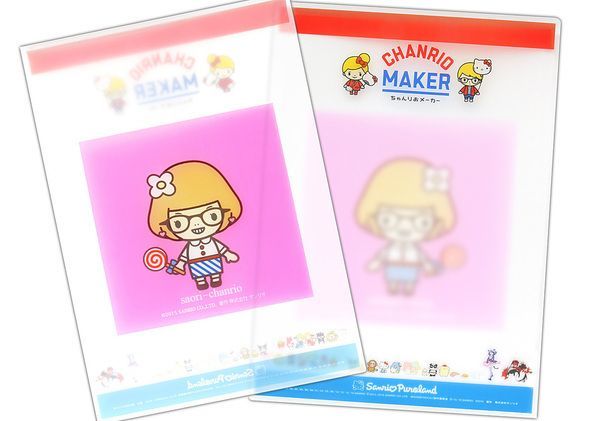 Since the launch of this printing service, Chanrio ID card became a highly popular item among the users of Chanrio Maker who treasured it as a souvenir of their visit to Puroland.
From August, the park also began selling clear files folder labeled with self-made Chanrio characters at 300 yen per piece and is planning to expand the variety of such personalized services and merchandises.
Over half of the users of these Chanrio-related in-house services are girls in middle or high school and above. They represent the generations that are older than the traditional core fans of Puroland that have been dominantly pre-adolescent. In other words, Chanrio Maker has contributed greatly in widening the park's customer base by capturing new age groups.
Pleased with the recent recovery in business, Puroland is now aiming at attracting a total of 930,000 visitor this fiscal year. This is quite an aggressive target compared to previous year that ended with 840,000.
It is also a reflection of the park management's strong desire to move back into the black as soon as possible. And that is understandable considering the last time Puroland enjoyed a profitable year goes way back to fiscal 2007 when it ended the term in March 2008, gathering a total of 940,000 visitors.
Going on the offensive
In the meanwhile, Sanrio, the parent company of Puroland, is preparing to launch a new licensing business using the Chanrio Maker characters developed by its subsidiary. As the first step, it is going to make Chanrio-brand goods available on demand by this year-end. It also has plans to develop original merchandises featuring Chanrio portraits of AKB48 members.
Another channel to which Sanrio is currently interested in advancing with Chanrio is B to B. The company is thinking of leveraging Chanrio Maker's function of creating humorous caricatures to develop new services and products geared to corporate customers.
One idea is to introduce business cards printed with Chanrio portraits of individual employees, which should be especially beneficial to sales reps who can use Chanrio to enhance their likable image.
Another development plan that is under consideration is a series of stationery designed with Chanrio characters that would be suitable as corporate gifts distributed to clients.
The company is also exploring the opportunity to establish a business tie-up with selected retailers and restaurant chains using the Chanrio brand. In this scheme, Sanrio is planning to propose to its potential partners the license to use special Chanrio dress-up parts solely in their outlets.
By making these Chanrio parts only available to customers who visit their retail stores and restaurants, the partners could use these exclusive items as a tool to differentiate them from their competitors.
Exporting the Chanrio business model worldwide is also a high possibility. Although Chanrio Maker is a website available only in Japanese, 30% of the users are, in fact, non-Japanese who are accessing the site from the U.S. and other Asian countries.
In Europe and the U.S., Sanrio-brand characters have not been able to make their presence felt that strongly. Especially these days, they are having a hard time competing against highly sought-after characters starring in blockbuster films like Frozen and Star Wars.
But the tide may turn, now that Sanrio got Chanrio up its sleeve. This new engine may inject the company enough propelling power to change the stagnant status quo and expand its global share in character licensing business to a significant extent.