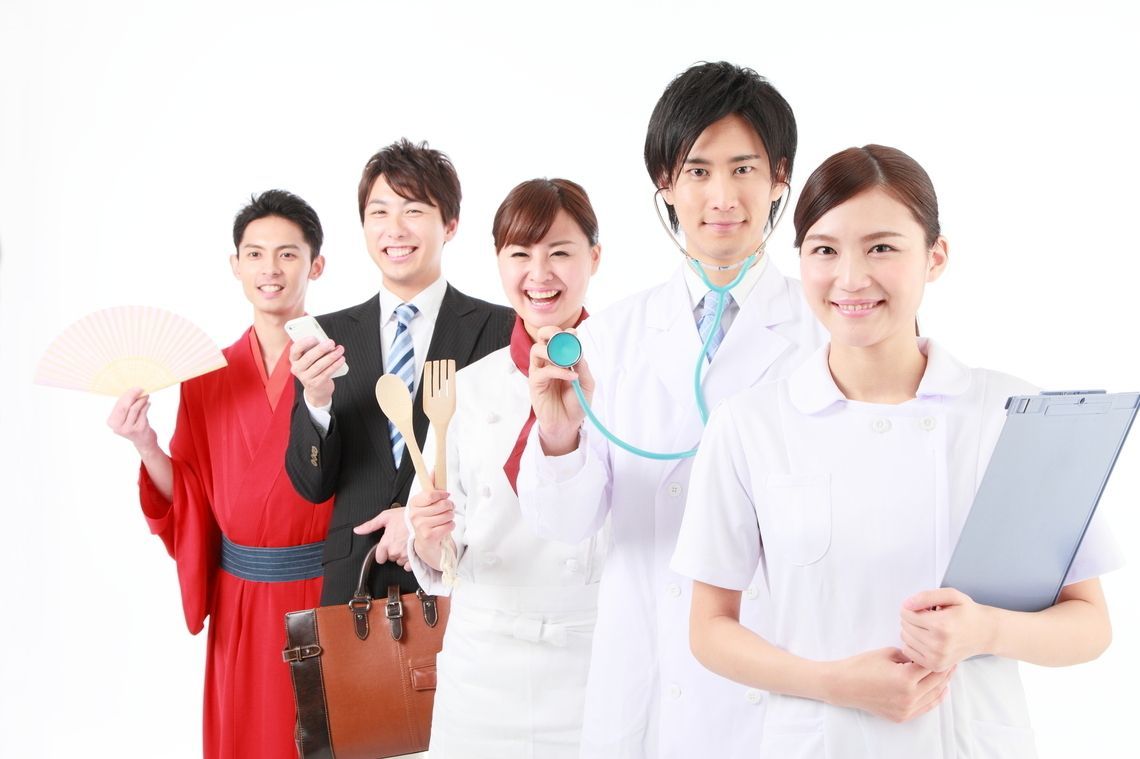 Japan will be short approximately 380 thousand nursing care workers in 2025--said the Ministry of Health, Labor and Welfare last June when they disclosed an estimate, ringing an alarm bell that there will be a serious shortage of nursing care workers in the future.
This labor shortage is not only limited to the nursing care industry. Other industries, such as the service industry, which includes restaurant and retail businesses, as well as the construction and transportation industries, also have serious labor shortages even today. It has been said that the situation is caused by an overall decline in the labor force and a delay in shifting occupational structure to growth industries.
In reality, however, Japan's occupational structure has been changing drastically. Tokyo Business Today conducted a calculation based on the most recent national census in 2010 to investigate the changes in the working population by occupation in the last 15 years. The chart shows a listing of the top 20 jobs for which the population increased or decreased the most between 1995 and 2010.
Rapid growth of nursing care workers

Top on the list of jobs with growth was nursing care workers, which increased by approximately one million in 15 years. Despite the rapid increase, the nursing care industry still has a serious labor shortage, because its market is growing quickly along with Japan's aging society. The population of nurses, home-visiting care workers and assistant nurses also increased significantly.
The number of sales people, too, grew by 510 thousand. An increasing trend in the working population is also notable in the service industry, such as cleaning staff and chefs. The number of childcare workers too, increased by 160 thousand, influenced by a growing number of families with two working parents.
Among the manufacturers, a growth was seen in assembling workers in the automobile industry, where Japanese companies are still maintaining their strength. The number of workers also increased in the food manufacturing industry, which has a stable domestic demand.
On the other hand, the job for which the working population dropped the most was agricultural workers. According to a national census conducted in the postwar period of 1950, there were more than 17 million agricultural forestry industries workers, and fisheries workers, accounting for approximately 50% of the entire working population.
Soon afterwards, Japan increased imports of agricultural products and enhanced agricultural productivity, which led to a sharp drop in the number of workers. Since then, the declining trend has continued, causing the number of agricultural workers to decline to 1.81 million in 2010--dropping 1.26 million in 15 years.
The number of workers in accounting, too, showed a significant drop of more than 1 million workers over a period of 15 years. This is most likely related to technology advancement such as the spread of accounting software, just as warned by American economists Erik Brynjolfsson and Andrew McAfee in their co-authored book, Race Against the Machine, which raised an issue of computers replacing human work.
The number of construction-related workers, such as carpenters, civil engineers and architects, also dropped considerably between 1995 and 2010. This drop has become one factor that has caused Japan to suffer from a shortage of construction workers today, unable to meet the surging demands for construction brought by the "Abenomics" policy.
In the electrical machinery industry, too, the number of assembly workers for industrial pieces of apparatus and electric machinery decreased due to a decline in international competitiveness and the shifting of production to overseas sites.
In addition, printing and bookbinding workers declined by 160 thousand. The market scale of the printing industry was 8.9 trillion yen ($74 billion) at its peak in 1991 but dropped to 5.5 trillion yen ($45.7 billion) in 2013.
Inputting of texts and color separation of photographs, which were previously handled by workers in a printing company, have been replaced by computers. Furthermore, the number of printed publications continues to decline as a result of digitization, which has accelerated the shrinkage of the printing market.