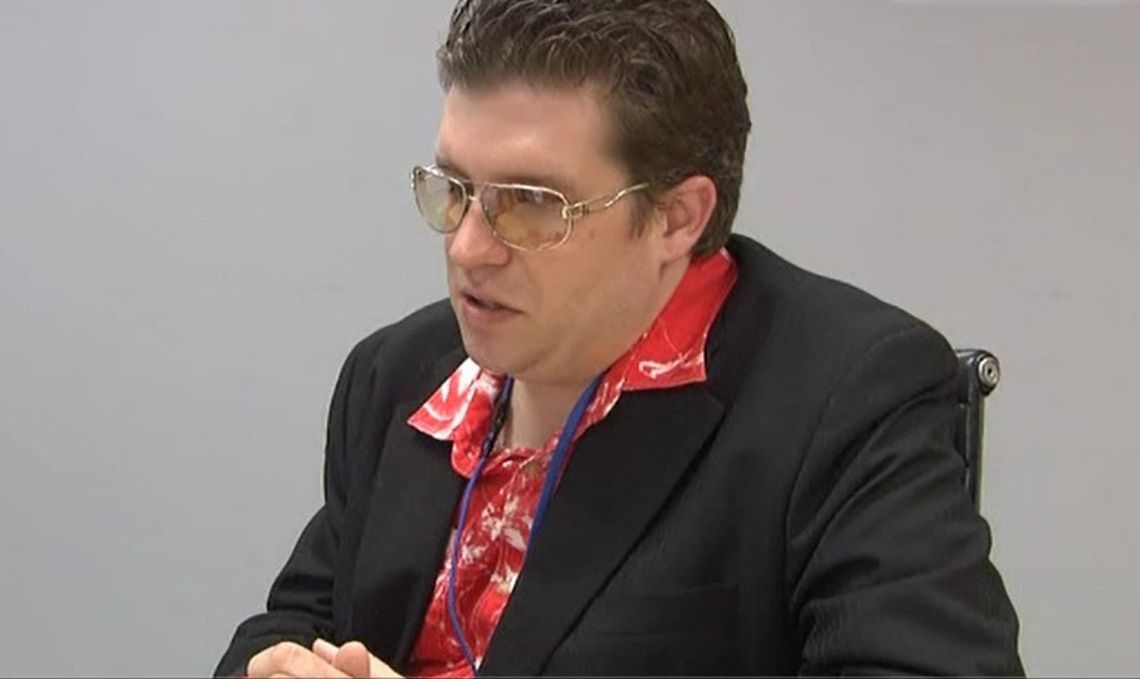 Remember Black Rain, a Hollywood movie set in Kansai? It ultimately became a posthumous work of the late actor, Yusaku Matsuda, and created quite an international stir. Other big names from Japan and the United States, including Ken Takakura and Michael Douglas, were cast in the movie.
After seeing this film, one American became so fascinated with yakuza gangs that he came here and found his dream job with a software firm in Kansai.
The company is Active Gaming Media (AGM), and it translates and sells Japanese games, animation (anime), and manga to the rest of the world. Seventy percent of the company's employees are non-Japanese. AGM handles over 2,000 pieces of software content from about 400 companies. Sales have soared over the past seven years.
The American with a soft spot for yakuza flicks is called "James." There's a touch of yakuza style in the outfit he shows up for work in: a black jacket over a red shirt. Manzai stand-up comedy duos a la Kansai are a favorite, and he used them to study Japanese so that he "ended up speaking Japanese with a Kansai accent." He admits that knowledge of the Kansai dialect helps when translating anime. 
Why Osaka?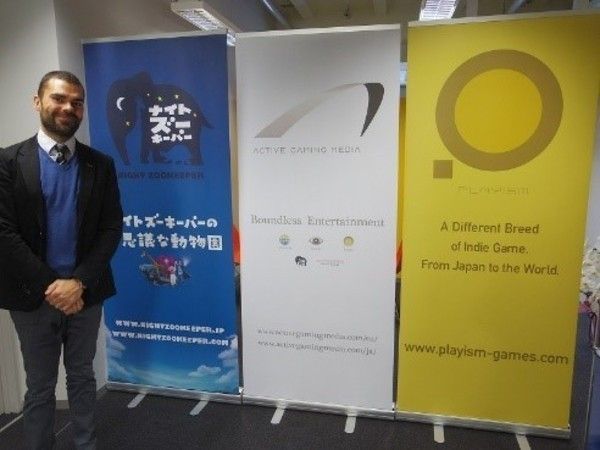 Originally headquartered in Tokyo, AGM relocated to Kansai.
In fluent Japanese, President Ibai Ameztoy explains, "When people choose to go to Japan, they gravitate towards Tokyo. So those heading for Osaka and Kyoto have deep, well-thought-out reasons. For example, they are eager to learn about Osaka's gastronomic culture or the traditions of Kyoto. This means Kansai has many talented foreigners. Yet the rent is less than that in Tokyo. So they tend to stay longer, which is perfect for securing stable, quality staff."
His is a truly international office. Thirty foreign staff translate Japanese content into their mother tongues. Their places of origin range from Europe and the United States to Asia and the Middle East--a total of 12 countries are represented. So many countries are represented because AGM recognizes that each country's customer base has subtly different needs.
Some might love the cartoon character, Doraemon, while others might hate it. One culture might have hordes of children gaming away on Super Mario, while another might not condone such competitiveness. Staff conduct market research on their native countries to determine whether or not a product will succeed. Then, and only then, does the marketing begin.
Localization or the fine-tuning of products to appeal to local customs and culture is key to AGM's strategy. One could even dub it the ultimate in "glocalization" or localization that nonetheless has a truly global perspective.
Ameztoy came to Japan 15 years ago. He was quick to sense the potential of the Japanese subculture exemplified in gaming, anime, and manga. Japan's not just about sushi, geisha, and Mount Fuji, and Ameztoy really wants the world to know that. That's why he founded AGM and hired many foreigners. Now he's thinking about working closely with individual creators and small to mid-size companies in order to unearth hidden (software content) gems and communicate the hidden depths of this subculture.
"We treat these software gems with as much care and love as we would if they were our own creations, throw everything into our marketing strategy, and make a passionate appeal to our native countries," he says. Why couldn't the Japanese do this? Perhaps the Japanese, confident in the quality of their games, see no need to localize their products.
Or perhaps the issue concerns the challenges that working with non-Japanese staff presents. "A company is 99.9% about its people. Nothing will happen if staff are not valued," Ameztoy says. "My personal mission is to gather and nurture good talent. I attribute our sales success to this."
One piece of software sold only 300 copies domestically. Yet, thanks to the sharp ideas of staff, sales soared to 300,000. This surely owes much to the president's respect for and openness to staff input.