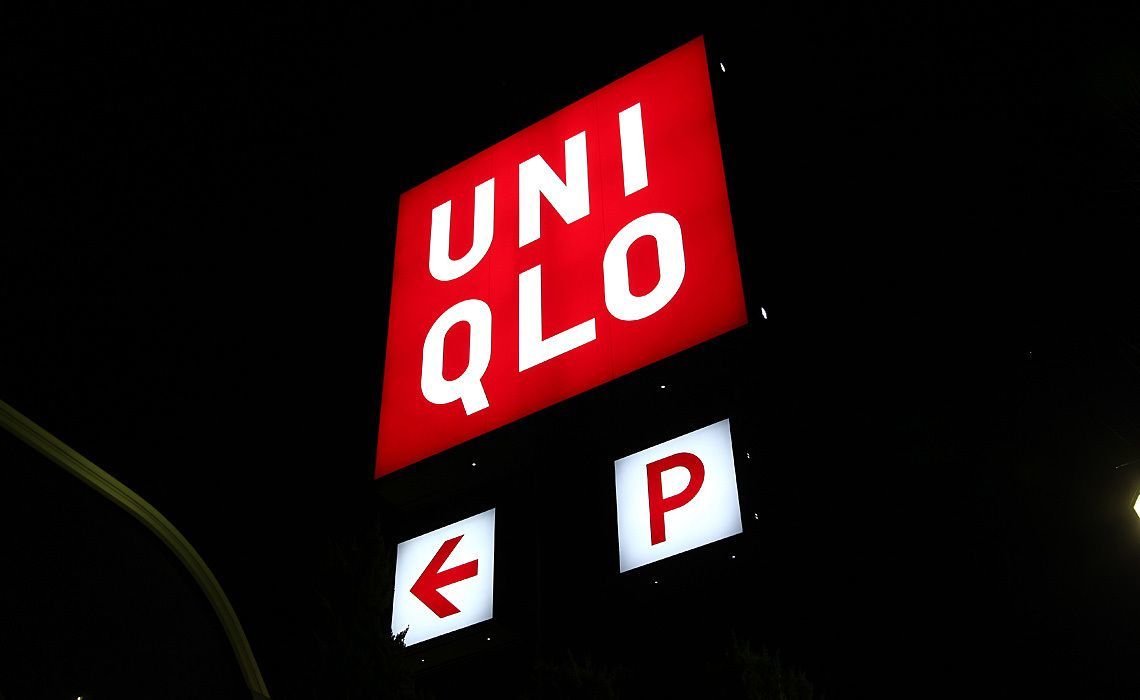 Changes are occurring in Uniqlo, which was the only winner in the apparel industry.
Fast Retailing which operates Uniqlo announced on August 4 that domestic store sales in July for the casual clothing store Uniqlo were struggling and down 1.5% from last year. The falling margin was the same decrease of 11.7% as in June. However, it was the first time in three years, since September-October 2012, that sales were negative for two consecutive months.
Uniqlo commented about the reason, saying that "they struggled with summer in general because the temperature had dropped with the impact of the rainy season in the first half of July." There was increased advertising in the real demands of summer products such as the mainstay AIRism, bra tops and shorts, but the results were severe across the board.
On the other hand, apparel companies dealing with the same basic products as Uniqlo are firm themselves. In addition to "Mujirushi Ryohin" of Ryohin Keikaku, which has a lot of simple clothing and had an increase in sales of 6.4% compared to last year, sales across the board in Jeans Mate (up 1.1%), Mac-House (up 5.5%), Right-on (up 10.4%) and Honeys (up 1.0%) have remained above sales last year. Uniqlo has simply become the "only loser".
Has the appeal of Uniqlo faded?
While there were also views that Uniqlo had previously eaten demand in the strong May holiday, there were many industry officials saying that "the demand for function underwear such as AIRism had already run its course. Similar products have been launched in all stores such as home improvement centers and convenience stores, and it is clear that there is an excess supply."
"There probably weren't any products to encourage people to visit stores," says Deutsche Securities analyst Takahiro Kazahaya.
Until now, there were attractive hit products that came out every few years such as AIRism, HEATTECH and fleece. On the other hand, while products such as T-shirts and long pants have been improving recently, there was a small feeling that could not be denied. If there was no longer a sense of freshness, consumers would visit the stores less frequently.
"We did not send out enough news to purposely direct people into our stores," says Group Senior Executive and CFO Ken Okazaki. "Since we have prepared some news for autumn, we can get people to come and visit the stores."
However, there are also concerns after autumn. This is because there are plans to raise the price of fall and winter merchandise by about 20% to cover high costs due to the weaker yen. This is the second consecutive year of price increases, and this width has expanded from last year's average of 5% to an average of about 10% this year.
There were substantial price increases even when the consumption tax rate was raised last April and price displays were switched from tax-inclusive to tax-exclusive prices, and since this the number of guests had been increasing compared to months in previous years.
Under these circumstances, a configuration that compensates for the decreasing number of customers in an increase of sales per customer had followed, but difficult steering was desired because this time there are price increases in the items themselves.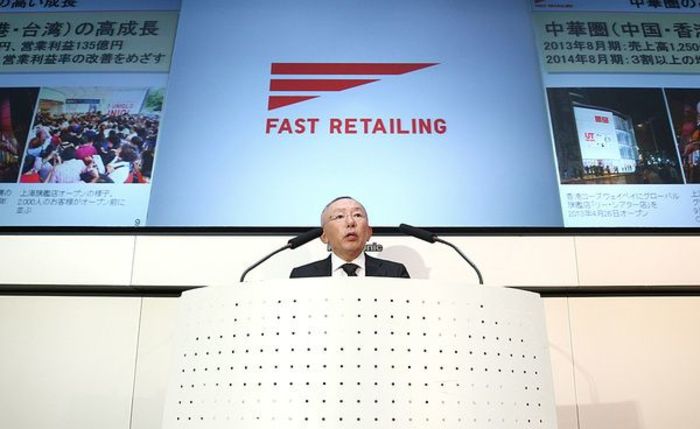 Chairman and President Tadashi Yanai showed an absolutely bullish attitude when talking about the impact of the price increases. "I don't think this affects (customers losing interest). There is also the weaker yen, and products sold in Japan are the cheapest in the world."
On that basis Yanai thought that support was wanted from the consumers by further raising the quality of the products. "Added value doesn't sell as long as it isn't accepted. We want to aim for better quality," says Yanai.
With regards to price increases, United Arrows, one of the winners in the same industry as Uniqlo, had some customers leave with the decision to increase the prices of basic goods such as shirts in last year's autumn and winter goods. Although new record profits were expected in FY 2014, there was a reversal and operating profits fell for the first time in six years. "The commodity value and price balance went badly for us," says United Arrows President Mitsuhiro Takeda.
Uniqlo can stick with aspirations for transitory consumers, or it can return to a plan of growth again. How this fight will happen from August will likely determine the future of Uniqlo.