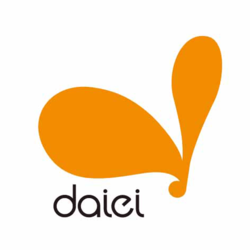 On September 24, it was announced that Daiei is to become a fully-fledged subsidiary company of Aeon via a transfer of shares, and delisted from the stock market on December 26. This was done with the intent of speeding up the decision-making process and allowing for flexible investment of funds, and according to Aeon company president Motoya Okada at a press conference that same day, "the company will continue, but the 'Daiei' name will be completely removed from stores by approximately 2018."
As President Okada explained, "in order to concentrate on the growth of e-commerce in the future, branding will be a crucial factor. That it (the name) is already known would become a significant liability. As a part of Aeon, it is entering into a stage of name readjustment." From here on, the business world will be paying close attention to Aeon's business operations, the manner in which the company and name are readjusted, and the potential for connection with the "Supermarket Alliance in the Metropolitan Area", of which Aeon group companies Maruetsu and Kasumi are a part.
Will the corporation continue to exist?
One aspect about the recently absorbed Daiei that will attract attention is the question of whether the company will continue to exist in the mid-term. Aeon revealed a plan for a "New Daiei" with "a mid-term goal of achieving sales of ¥500 billion, a business with an operating profit ratio of 3%." However, when Aeon supported Mycal after its insolvency, in addition to the Vivre and Saty names, the company itself was also absorbed into Aeon Retail and dissolved. Some on the market are beginning to say that "making a company into a subsidiary is the first step towards absorbing it."