Secret behind ongoing success of Sophia University's Faculty of Science and Technology
Undergraduate awarded at academic conference and another granted patent
Sophia University is making strides toward further globalization. Notably, its Faculty of Science and Technology is one of the most progressive of all the university's faculties in its pursuit of global education. Its objective is to create an environment conducive to fostering the world's leading researchers and engineers, and arming them with a broad liberal arts education and extensive experience. As planned, students of the Faculty are slowly starting to produce tangible results.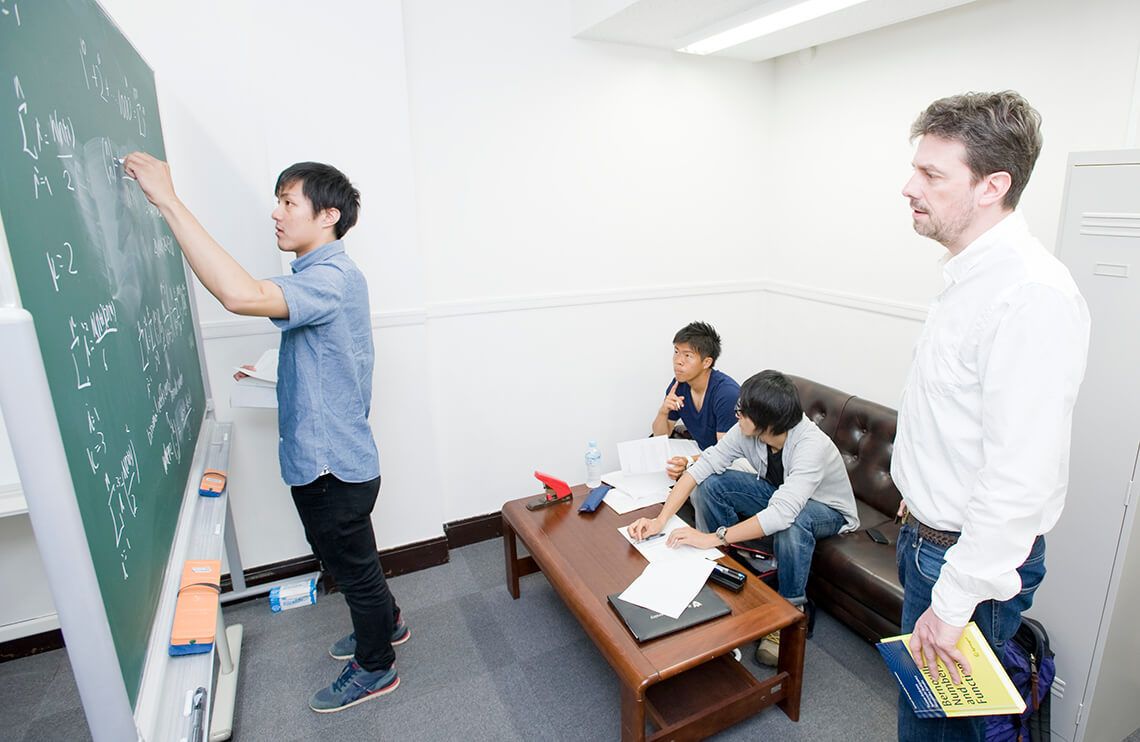 Fourth-year undergraduate wins poster presentation award at international conference
English education bearing fruit at Faculty of Science and Technology
"For a fourth-year undergraduate student with only six months' experience at a research laboratory to be awarded at her second international conference is an outstanding accomplishment." So says a gleeful Associate Professor Tsuyoshi Yagai, who teaches at Sophia University's Department of Engineering and Applied Sciences, Faculty of Science and Technology. In November 2016, Haruka Akai, a fourth-year undergraduate student of the department, received the Asian ICMC Outstanding Poster Presentation Award at the 1st Asian ICMC-CSSJ 50th Anniversary Conference for her poster presentation titled, Experimental Investigation of Strain Distribution of YBCO under Complex Bending Situations and its Effect on Superconducting Property. While most award winners of this kind are graduate students, Ms. Akai is a fourth-year undergraduate. Even more surprisingly, she only joined her research laboratory six months before receiving the award.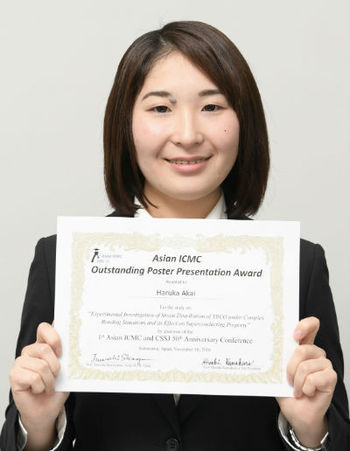 Coinciding with the selection of Sophia University as a funding recipient of the government's Top Global University Project, its Faculty of Science and Technology started focusing on building a system that accelerates globalization. The efforts are already starting to bear fruit on the world stage in the form of a series of high acclaims received at international conferences by students of the Faculty, including Ms. Akai.
The accomplishment is backed by the Faculty's unique English language education. For science and technology students, English is an everyday essential required to make presentations at international conferences, read English documents, and write dissertations. In addition to its conventional courses on English as a foreign language, therefore, the Faculty's second-year students and above are offered systematic education on English as used in the science and technology arena. The aim is to allow students to acquire technical terminology and expressions specific to science and technology as well as discussion and presentation skills.