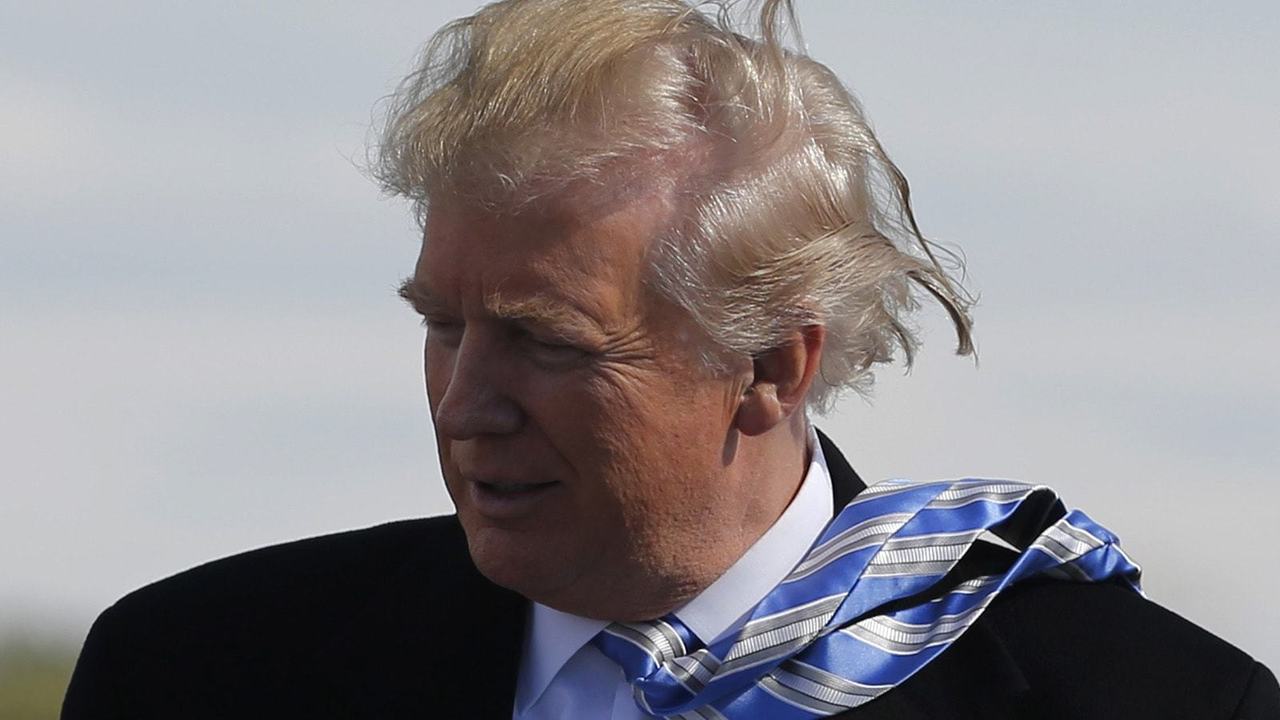 First impressions may be important, but when Prime Minister Shinzo Abe and US President-elect Donald Trump meet in New York on Thursday, details about the US-Japan relationship will likely be in short supply.
That's assuming the two leaders manage to actually meet.
One day before the meeting, "Japanese officials said they had not finalized when or where in New York it would take place, who would be invited, or in some cases whom to call for answers," according to Reuters.
The meeting will almost surely take place, of course, but the disorganization Japanese officials have encountered is just a reflection of the intense infighting and overall chaotic mood that has overtaken Trump's transition process to take over the reins of the US government on January 20.
Efforts to find out who within the Trump camp is in charge of the meeting have been fruitless, with repeated phone calls left unreturned.
Within the Trump transition team, there is no official Asia advisory team. The main figure formally in charge of national security issues, former Congressman .Mike Rogers, was ousted earlier this week in a brutal internal power struggle involving Trump's son-in-law Jared Kushner and New Jersey Governor Chris Christie, whom Trump summarily dumped as chairman of the transition late last week. Rogers was close to Christie.
Trump has yet to nominate a secretary of state, and he has not named a national security advisor.
And State Department officials confirmed yesterday that no one in the Trump camp has been in contact with the department's Asia experts about the Abe meeting. Indeed, State officials report that no one from the Trump camp has been in official contact with any of the specialists designated by the White House and Secretary of State John Kerry to facilitate a smooth transition from Barack Obama to a Trump administration.
The betting among veteran Asia Hands in Washington is that retired Lt. General Michael Flynn will sit in on Trump's meeting with Abe. Flynn, who was ousted as director of the Defense Intelligence Agency in 2014, is unusually outspoken among intelligence specialists usually known for quiet discretion. He has been Trump's closest foreign policy and national security advisor for the past year, and is widely thought to have best chance of being named Trump's national security advisor.
Flynn has a fairly large network of acquaintances in Japan. During a visit to Tokyo in October, he met with Chief Cabinet Secretary Suga and Democratic Party defense specialist Aki Nagashima, among others, and let it be known that Trump would likely urge increased defense spending by Japan.
But Flynn himself has been the target of unflattering attention in Washington in recent days, with reports that the biggest client for his private consulting company is the government of Turkish President Tayyip Erdoğan. On election day, Flynn published an opinion editorial in the Washington daily The Hill, urging the US to meet one of Erdogan's biggest demands and extradite to Turkey a controversial cleric living in the US who Turkish officials claim was a facilitator of a failed coup attempt last July.
But Trump has no known Japan or Korea specialists in his orbit, Flynn included. His views of Japan have been shaped by nationalist trade hawks who used to criticize Japan for "freeloading" on the US defense budget, while repeatedly outsmarting US officials in trade negotiations. Now, those same trade nationalists aim more of their rage at China, both on trade issues and out of concern about China's aggressive military buildup.
On the campaign stump, Trump often included Japan in his denunciations of nations that have managed to rig trade ties with the US in ways that have devastated the country's manufacturing industries and harmed American workers. Trump has also faltered Japan, and South Korea, for failing to boost defense spending commensurate with their economic capabilities.
Two people often cited as Trump advisors on China are University of California economist Peter Navarro and Capitol Hill staffer Alexander Gray. But Navarro is more of an "idea entrepreneur" than a China specialist, and has not even met Trump, and Gray is not a candidate for a top position.
Also cited as a Trump China advisor is Washington veteran Michael Pillsbury, an enigmatic hawk on China who has maneuvered throughout the US foreign policy and intelligence community for decades, managing to maintain some influence.
There is no evidence that Trump has any working plans of how to turn his campaign rhetoric into actual policy toward Japan.
The hope among Japan specialists in Washington is that Trump will quickly realize the reality that the US cannot realistically adopt harder stances toward China and North Korea, if Trump determines that to be warranted, without the close cooperation of Tokyo and Seoul.
The harsh reality is that none of the "advance work" normally done between staff specialists prior to a leadership summit has been conducted between Trump and Abe.
No one knows for sure how Trump, well-known for his limited attention span, will deal with Abe when the pressures to make personnel and other big decisions are hitting him from so many directions.
Abe apparently hopes to impress Trump as a bold decision-maker, and a steadfast US ally, with whom the incoming US president can work. Before departing Japan, Abe a told private audience in Tokyo that he plans to defend the Trans-Pacific Partnership (TPP) trade agreement, and present the Japan he governs as a strong supporter of free trade and the rule of law. Abe's bet is that Trump, while sticking to his anti-TPP stance, will see Abe as a partner.