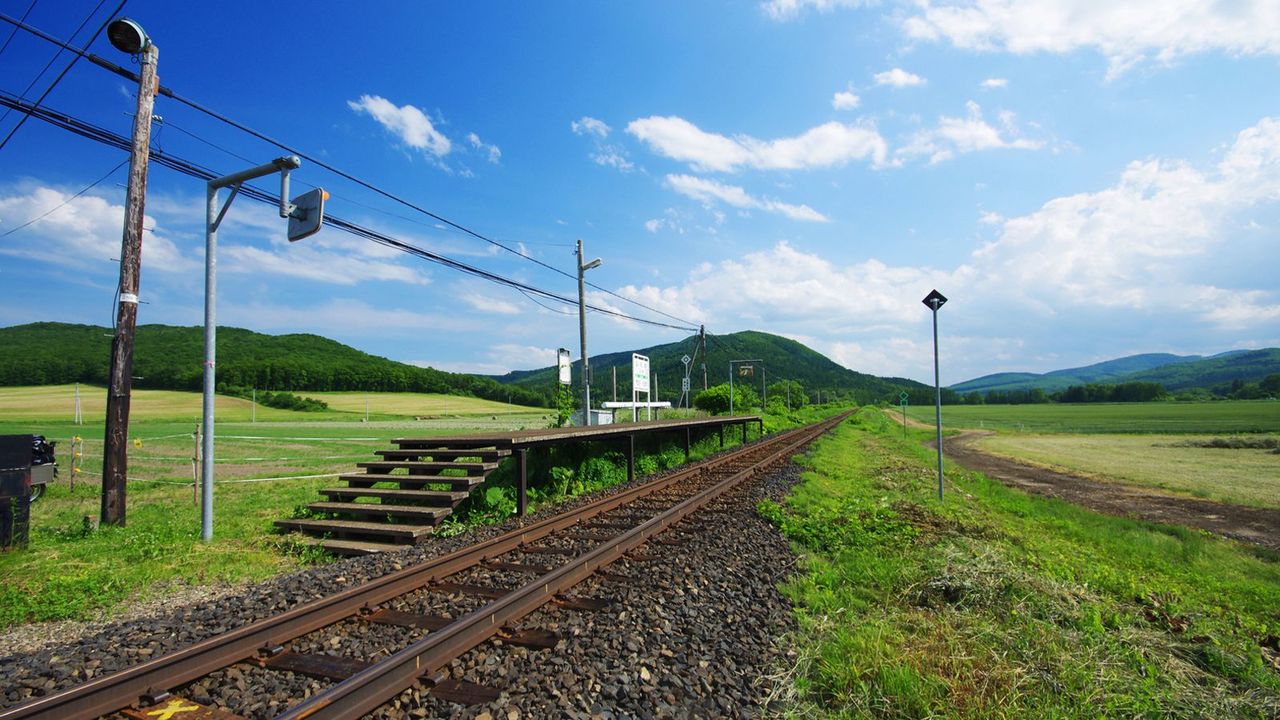 As cities urbanize at rapid speeds, the harder it becomes to find relics of the past. In Japan, rare and remote train stations are one example of this. Train stations that have remained unattended are drawing attention, so much so that they are lending itself occasionally to films and television programs as shooting locations across the nation.
We have complied a complete list of Japan's most secluded train stations that will be sure to create a lasting impression on your next trip over. 
Frequently featured in movies, dramas, and posters—a famous train station with stunning scenery: Shimonada Station (Ehime, Yosan Line)
Date opened for service: June 9 1935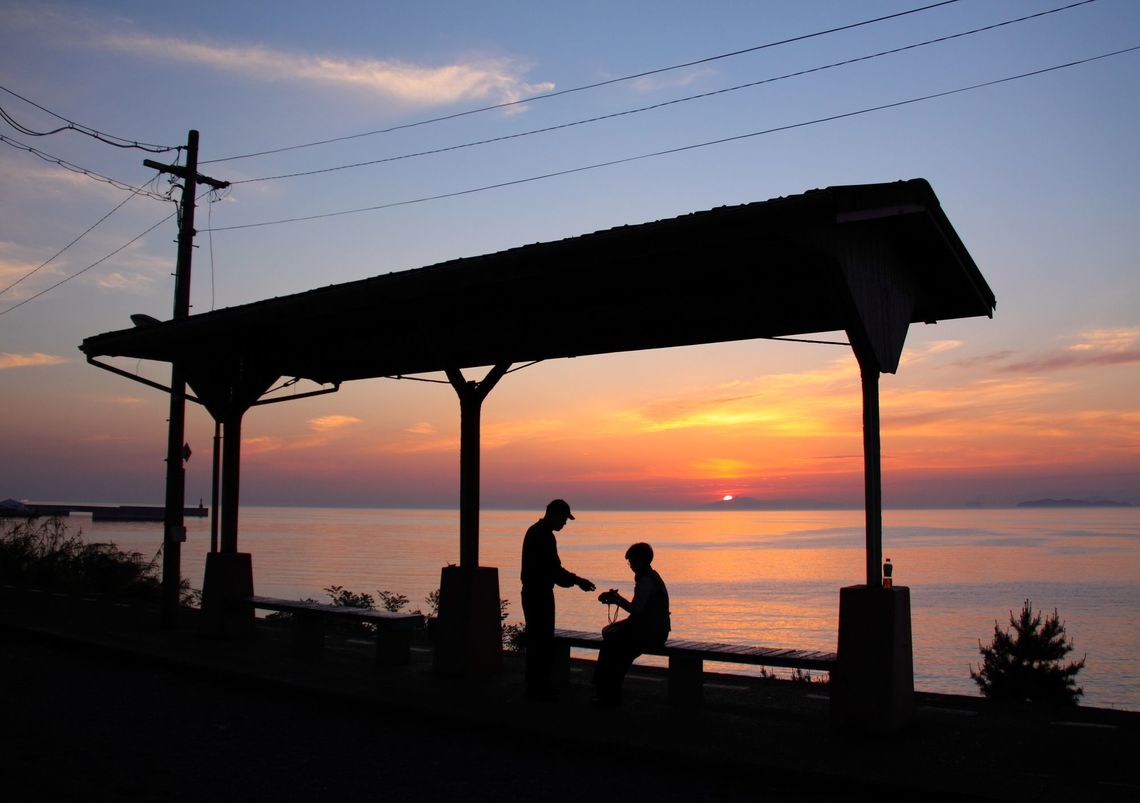 The platform of this train station boasts a gorgeous view of the Seto Inland Sea. The station has not only been featured numerous times in posters advertising the discounted Youth 18 ticket ("Seishun 18 Kippu"); it has also served as a shooting location for movies and TV dramas, attracting a large number of tourists from around Japan and abroad.
An unmanned station right next to the sea with a hometown feel and an unusual name: Todoroki Station, Aomori (Gono Line)
Date opened for service: December 13, 1934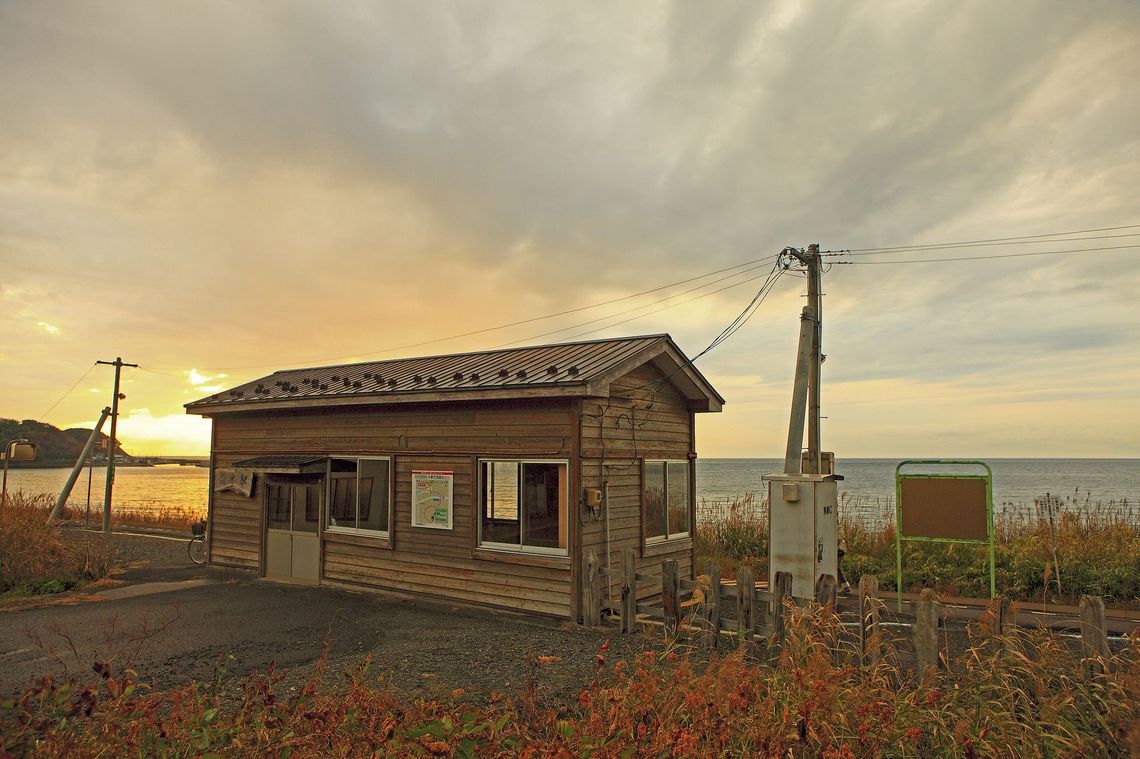 This station has drawn attention due to its prized location facing the Sea of Japan and the unusual kanji characters of its name (named after a nearby settlement, where according to legend the sound of the waves and the tide was loud enough to startle horses, the literal meaning is "many horses tree"). The secluded feel with few buildings nearby is a good match for the atmosphere of the unmanned station. Big waves at times drench the station when a storm passes by. A sundial and a sunset calendar add further character to the platform where they can be found.
Japan's northernmost unmanned train station with a wooden building—on the snowy island of Hokkaido: Bakkai Station, Hokkaido (Soya Main Line)
Date opened for service: June 25, 1924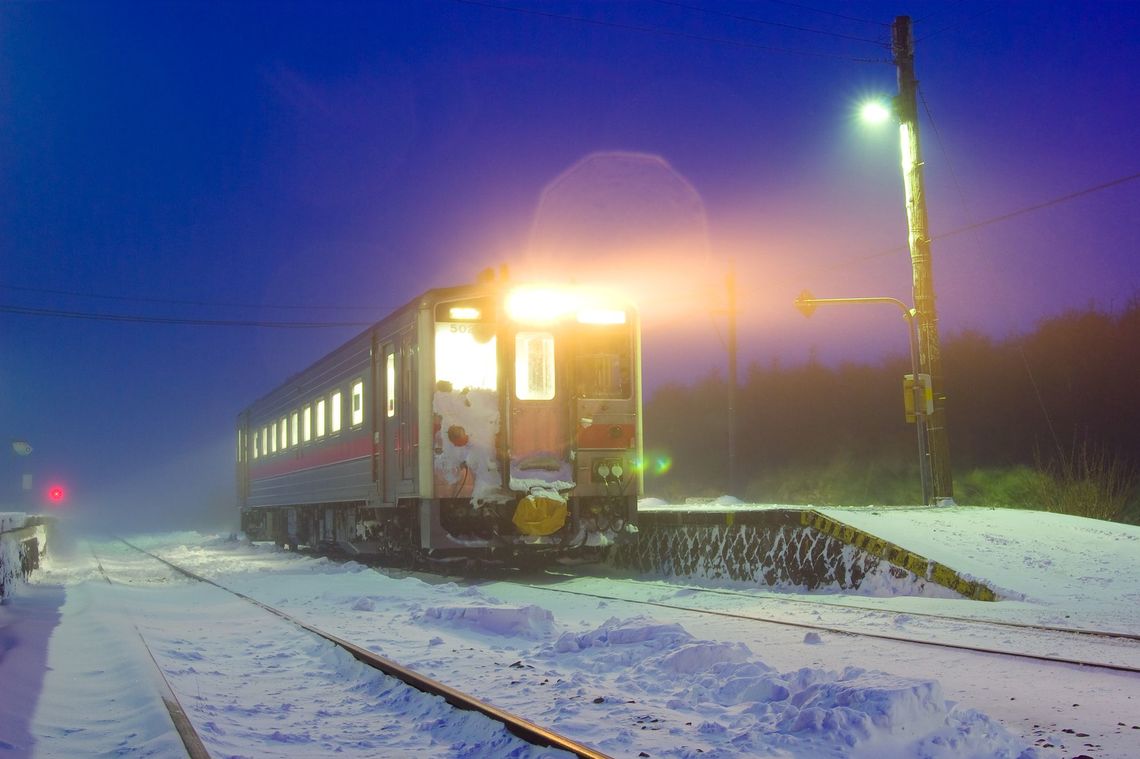 This is the northernmost train station in Japan with a wooden station building—it is also the northernmost unmanned station. Having withstood harsh blizzard conditions and undergone numerous repairs, the station is still in service since it opened about 90 years ago. It has also been a movie/drama filming location.
JR's southernmost station with a yellow mailbox that brings happiness: Nishi-Oyama Station (Kagoshima)
Date opened for service: March 22 1960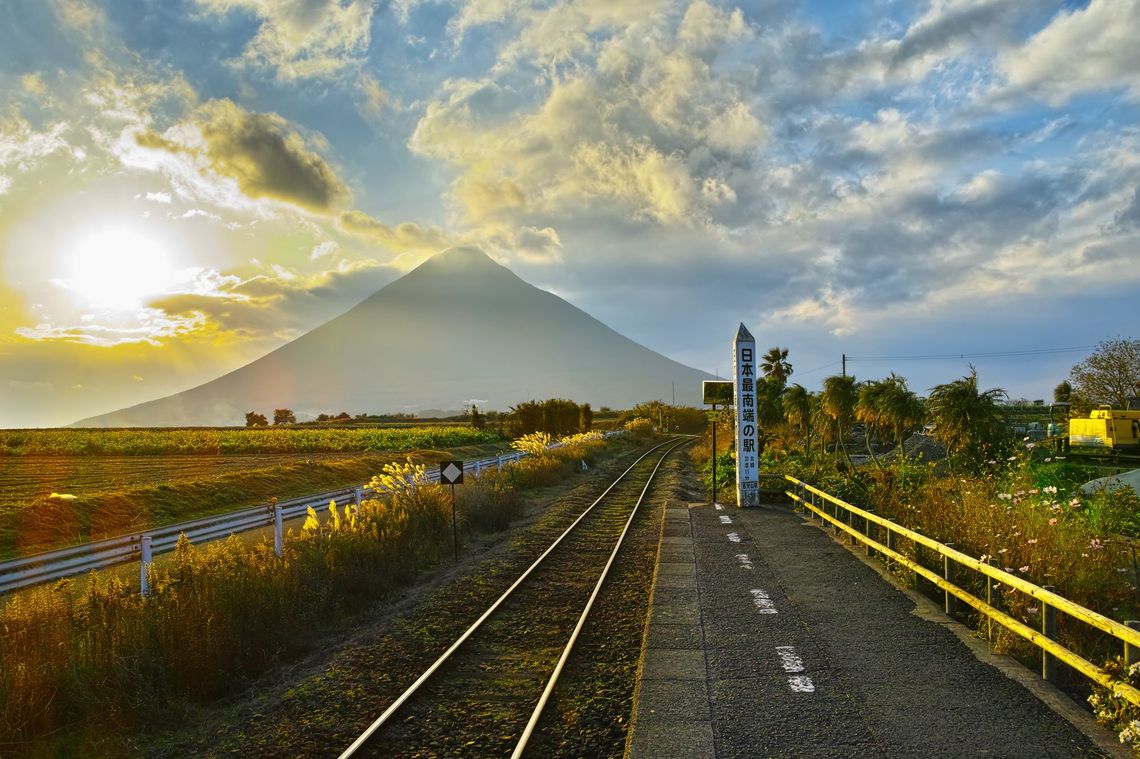 This is the southernmost train station in Japan that is operated by JR. From the station's platform, you get a great view of the Mt. Kaimondake, which is also known as the "Mt. Fuji of Satsuma" and is one of Japan's 100 Famous Mountains. There is a yellow mailbox in front of the station, symbolizing the color of rapeseed blossoms which are native to the Ibusuki area. The yellow mailbox is affectionately referred to as the "mailbox that brings happiness," as, according to local legend, sending postcards and letters to your loved ones from this mailbox will bring them joy.
A wonderful train station on a bridge, offering fascinating views of open-air trolleys running along a beautiful gorge: Hozukyo Station, Kyoto (Sagano Line)
Date opened for service: August 18, 1929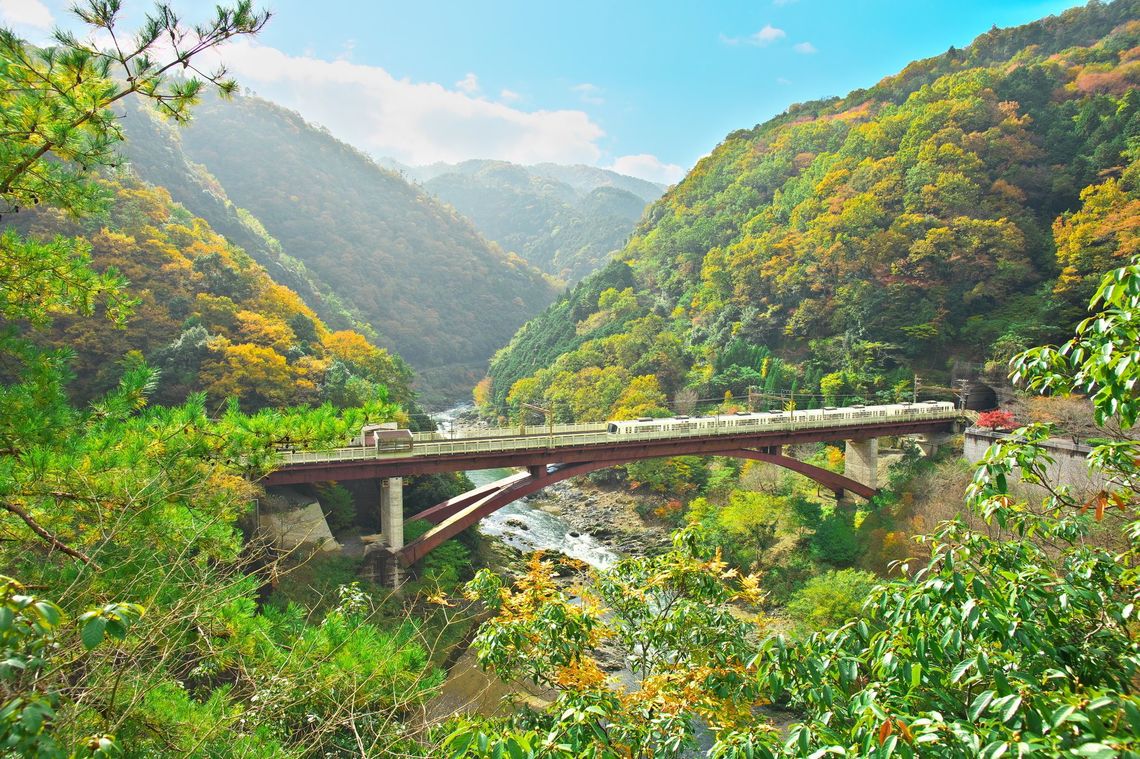 Much of this extraordinary train station actually forms part of a bridge that stretches across the Hozu River, so a look down from the narrow platform provides a stunning view of the valley through which the river flows. Other features seen from the station are pleasure boats sailing down the Hozu River and the iconic open-air trolleys operated by the Sagano Scenic Railway Company that run along the river.
A secluded train station surrounded by no homes or roads—just one regular user:Tsubojiri Station, Tokushima (Dosan Line)
Date opened for service: January 10 1950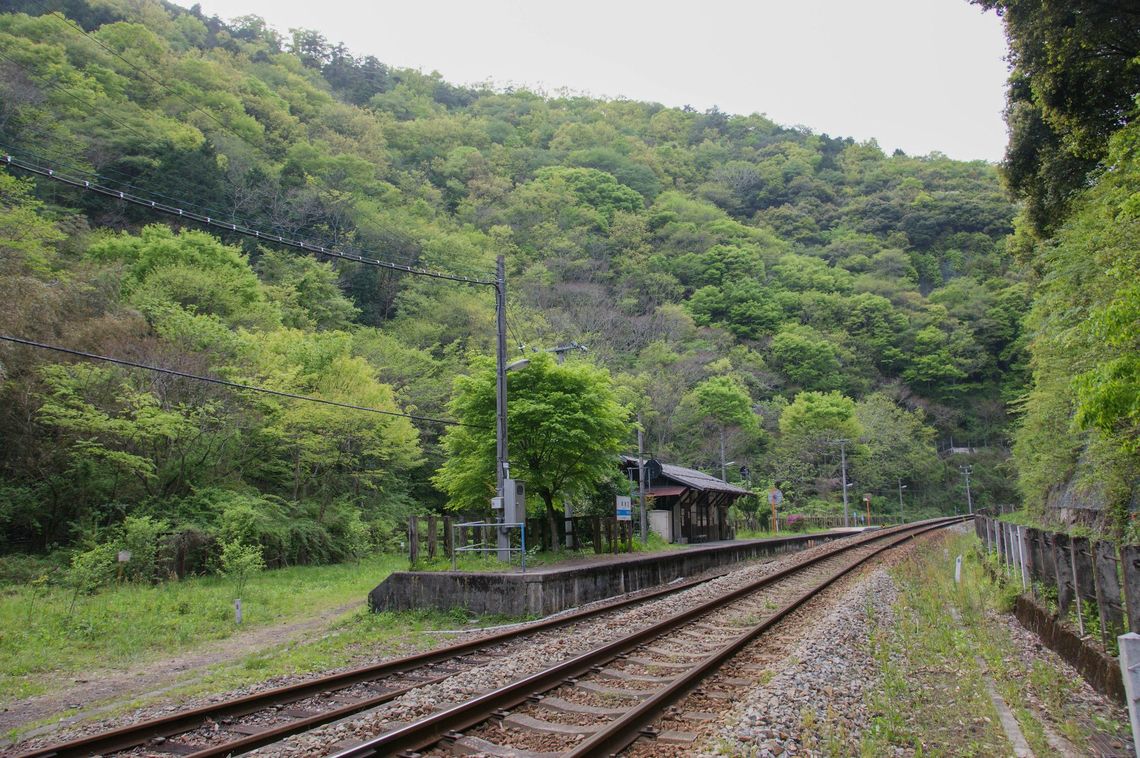 Located near a mountain ridge near the border between Tokushima prefecture and Kagawa prefecture, this station is surrounded only by mountains and creeks. With no paved roads, this station possesses a secretly magical feel, seemingly inviting the visitor deeper into the mountains. A notice on the bulletin board inside the wooden station building says that there is currently only one person using the station regularly.
A switchback station that evokes the steam locomotive era: Okoba Station (Kumamoto)
Date opened for service: December 26, 1909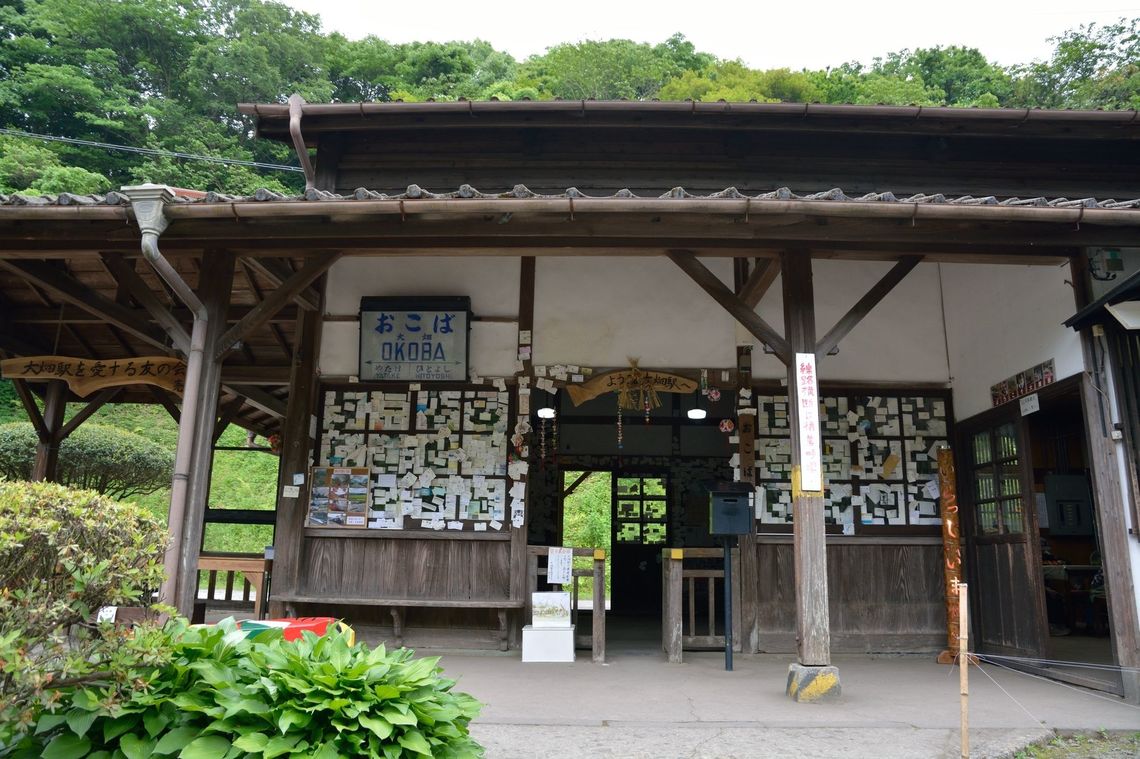 Located in a mountainous area surrounded by steep slopes, this station is famous as the only station in Japan to be equipped with both a zig-zag railroad track and a loop track. Inside the station is a stone water tower that was used to supply steam locomotives with water, and a water spring that was used by passengers and train staff to rinse off the soot that got on their hands and faces.