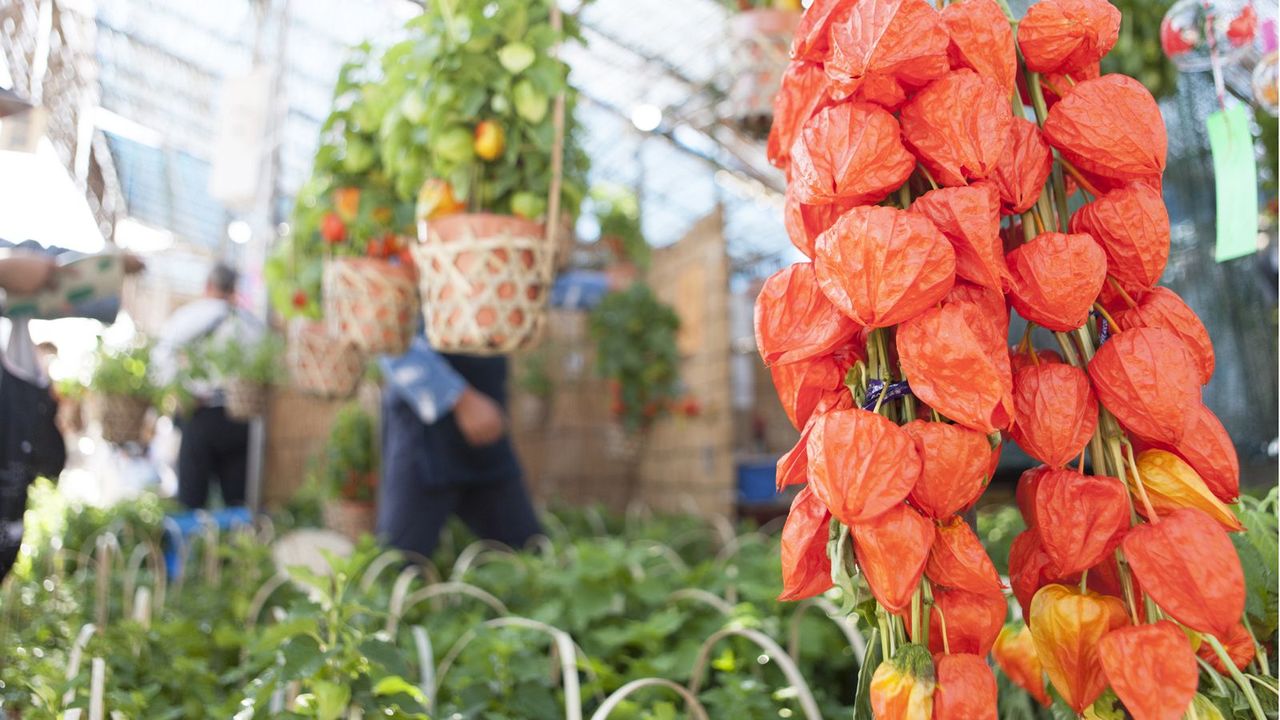 Goodbye rainy season, hello summer heat: the serious scorch is just around the corner in Tokyo, which means it's also time for yukatas, fireworks and dancing in the streets. One of the best ways to make the capital's steamy nights a little more bearable is to visit some of the many summer festivals taking place all over the city.
The celebrations start around Tanabata (July 7) and continue with festivals dedicated to everything from flowers to wind bells, while August sees big-time events like the awa-odori dances, Asakusa's great samba carnival and the classic Azabu-Juban Matsuri.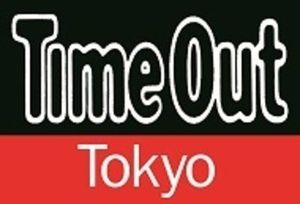 Once again, we've put together a list of all the major festivals – now's your turn to experience the magic of summer and fill up on delicious matsuri food. Finally, remember that this roundup features only the bigger events: smaller-scale local festivals can be found in practically every single neighbourhood and are also well worth attending.
Festivals in July
Iriya Asagao Matsuri (Morning Glory Festival)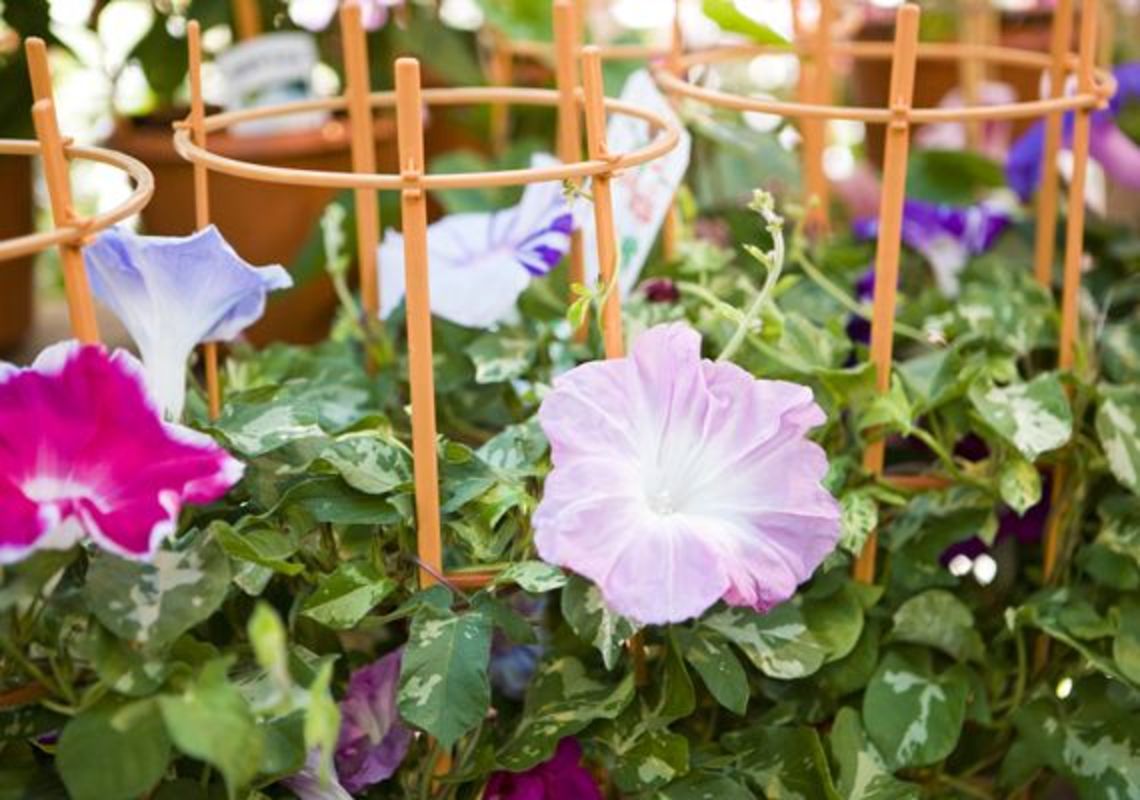 It's worth getting up early – as in crack-of-dawn early – for Japan's largest morning glory festival, held on July 6-8 every year in and around Iriya Kishimojin temple. Around 400,000 people head to the event each year, perusing the 120 flower booths and hundred-odd festival stalls on display, so prepare to battle some serious crowds.
Where: Iriya Kishimojin, Iriya
When: Wednesday, July 6-Friday, July 8
Tokyo Daijingu Tanabata Kigansai
Make a wish on 'the evening of the seventh' at Tokyo Daijingu's Tanabata celebration, where you can write your wish on a tanzaku slip (300 yen) and hang it on one of the bamboo branches at the shrine. The line of 'wish trees' will also be lit up between July 1 and 7, making for a magical nighttime atmosphere.
Where: Tokyo Daijingu, Iidabashi
When: Thursday, July 7
Zojoji Tanabata Festival
Legend tells of the star-crossed lovers Orihime and Hikoboshi who, separated by the Milky Way, are only able to meet once a year on the night known as Tanabata. This festival is synonymous with gaudy streamer decorations, wafts of romance, and a ritual in which people write wishes on strips of paper (tanzaku) and tie them to bamboo branches. Zojoji's version of the celebration features a candle light-up on July 7, naturally accompanied by the requisite matsuri stalls and whatnot (from July 1 to 7).
Where: Zojoji Temple, Shiba-Koen
When: Until Thursday, July 7
Shitamachi Tanabata Matsuri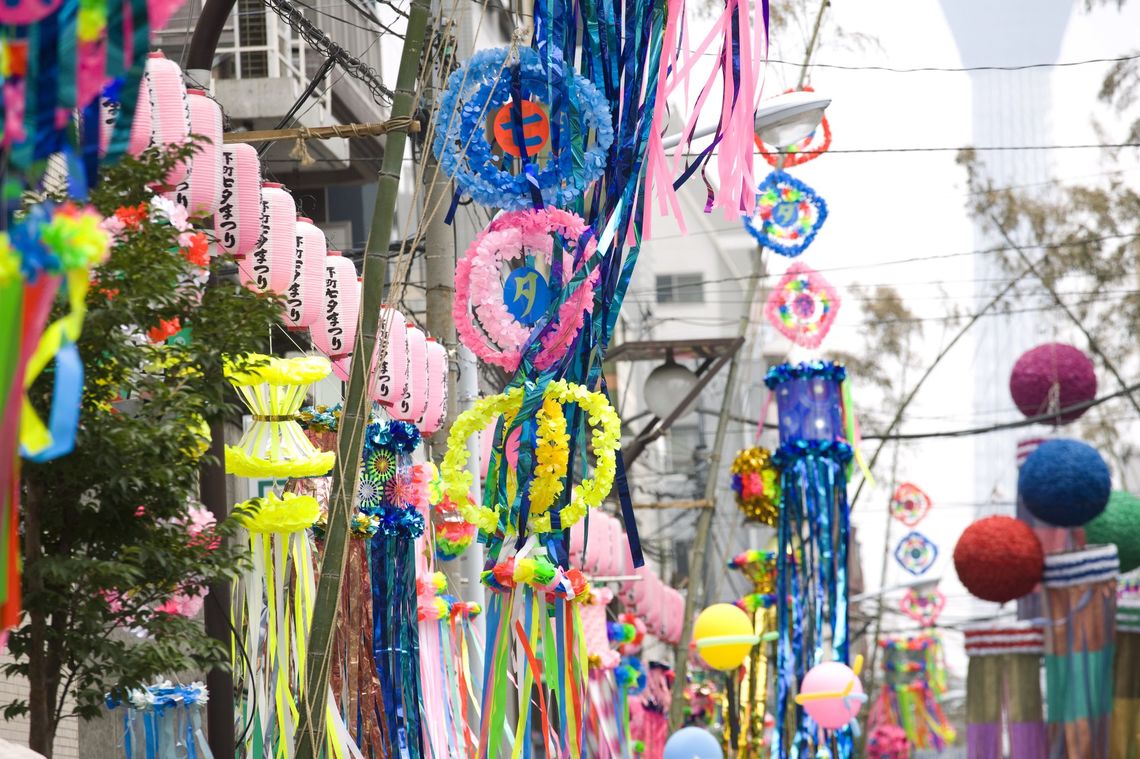 Asakusa's Kappabashi – the famed Mecca for Tokyo chefs looking to kit out their kitchens – is festooned with vibrantly coloured streamers and decorations during this annual summer festival. Though it runs from July 6 to 11, the best time to visit the Shitamachi Tanabata Matsuri is at the weekend (July 9 and 10), when local businesses put out stalls and hold parades and street performances.
Where: Kappabashi, Asakusa
When: Wednesday, July 6 - Monday, July 11
Asakusa Hozuki-Ichi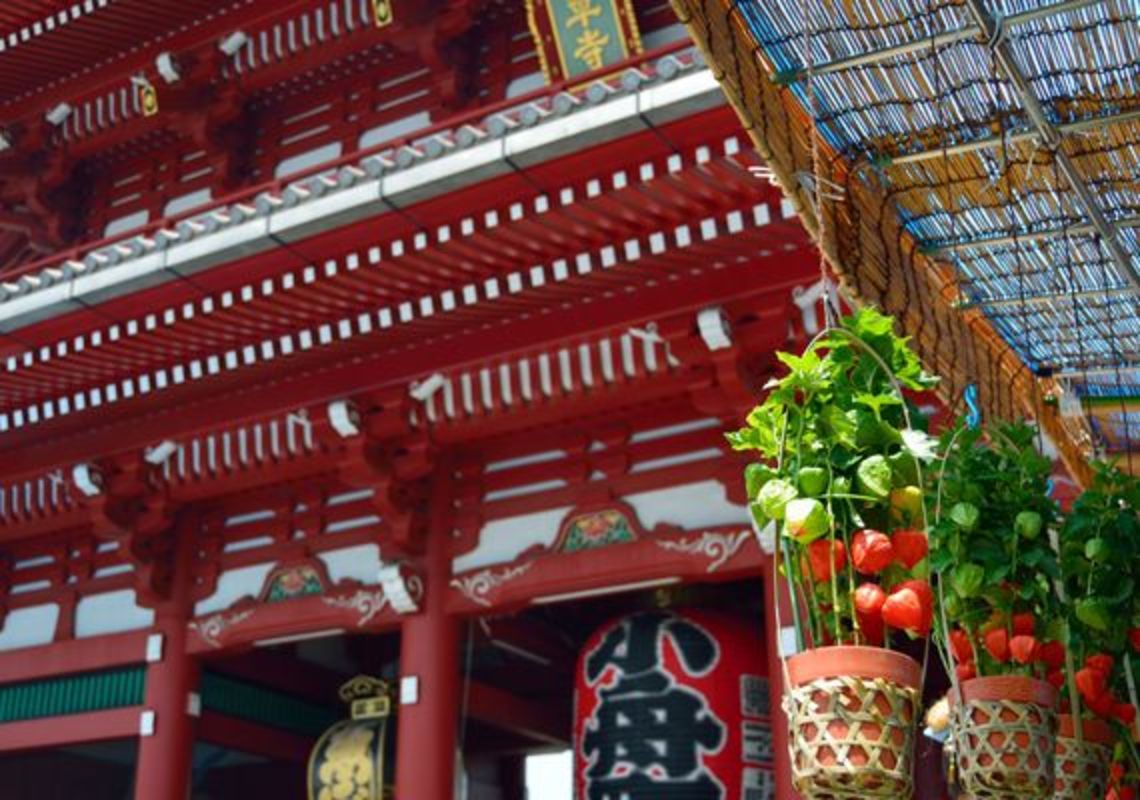 An Edo-era legend holds that paying one's respects at a temple dedicated to the bodhisattva Kannon on shimanrokusen-nichi (July 10) will count for the same as 46,000 such visits on any other day. Such convenience obviously appealed to Edoites, who never passed on the opportunity to receive a few extra blessings. The Hozuki-Ichi, named after the flower that resembles a red paper lantern, takes place over this lucky pair of days and will see up to 100 flower stalls set up around Sensoji Temple. Special charms are also sold at the temple during the festival, so remember to check out the selection.
Where: Sensoji-Temple
When: Saturday, July 9 - Sunday, July 10
Mitama Matsuri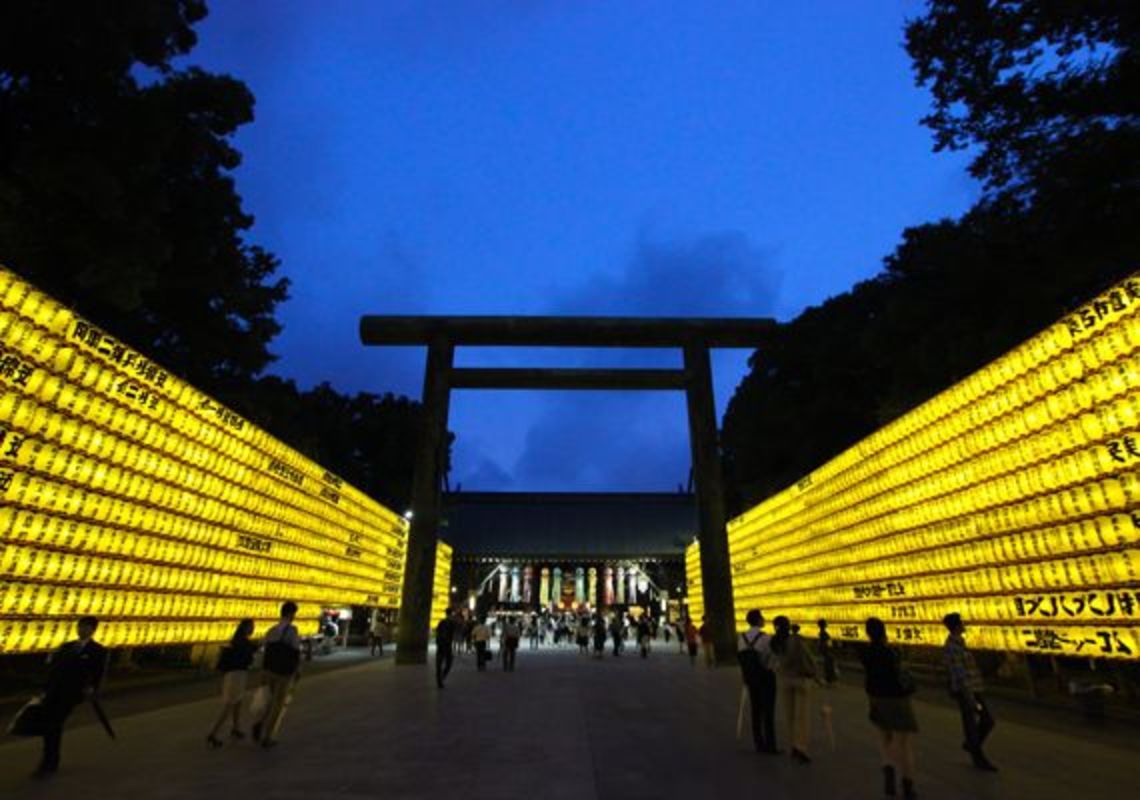 Around 300,000 people flock to Yasukuni Shrine during its annual Mitama Matsuri, one of Tokyo's biggest Obon festivals. First held in 1947, the festival is best known for the 30,000 lanterns that light the way to the shrine each evening – so don't forget your camera. Given that the event is intended to honour the dead, some visitors have been surprised to discover that the attractions usually include a popular obake yashiki haunted house; there are also mikoshi parades, concerts and traditional dance performances held over the four days, although the food and drink stalls have unfortunately again been banished – as has the above-mentioned chamber of horrors.

Where: Yasukuni-Shirine, Kudanshita

When: Wednesday, July 13 - Saturday, July 16

Setagaya Firefly Festival and Sagiso Market

It's not quite a Japanese summer without fireflies. Come see them at Setagaya's very own Firefly Festival that attracts a respectable 20,000 visitors every year. You'll be also able to see the sagiso – a special type of orchid and the official flower of Setagaya Ward – at the height of its bloom between the mid-July and mid-August. The whole area will be celebrating summer with lanterns, food stalls and dance performances during the weekend as well.

Where: Boroichi-dori, Kamimachi

When: Saturday, July 16 - Sunday, July 17

New Bon Odori

First held in 2009, this fun event is great for anyone wanting to try their hand at traditional obon dancing. Run by Ryohei Kondo and his comedy dance troupe Condors, the New Bon Odori, now a two-day affair, is best enjoyed in yukata and with an adventurous attitude. Oh, and don't worry even if you're unsure of the steps – improvisation is highly encouraged.

When: Ikebukuro Westgate Park, Ikebukuro

Where: Saturday, July 16 - Sunday, July 17

Sumomo Matsuri

According to legend, the warlord Minamoto no Yoriyoshi and his son Yoshiie stopped to pray for victory in the Zenkunen War (1051-1063) at this Fuchu shrine. Their wish was eventually granted, and the Sumomo (named after the plum that Yoriyoshi is said to have offered to the gods) festival began. You'll be able to try the plums for yourself at the many food stalls set up on the grounds, and if you're an amateur farmer, don't forget to participate in waving a fan decorated with drawings of crows – this is supposed to help keep the birds away from your crops.

Where: Okunitama Shrine, Fuchu

When: Wednesday, July 20

Kichijoji Fureai Festival

Taking over the plaza on the north side of Kichijoji's Tokyu department store for the 42nd time this year, the Fureai festival entertains locals with ukulele and taiko drum performances, hula dancing and bon odori (from 6.30pm). The around 30 stalls selling everything from food and drink to fun variety goods should not be forgotten either.

Where: Tokyu Kichijoji, Kichijoji

When: Thursday, July 21 - Friday, July 22

Shinbashi Koichi Festival

Shinbashi gets into the summer spirit again at this two-day festival of dancing, boozing and taiko drumming. The highlight is the yukata beauty contest on Friday evening (6.30pm start), the winner of which stands to walk away with 100,000 yen and a four-night trip to Hawaii. There'll be Bon Odori dancing both evenings, along with a range of food stalls and stage entertainment, and if you head to the fourth floor of the New Shinbashi Building you'll find an evening beer garden that runs from 5pm to 9pm.

Where: Shinbashi SL Plaza , Shinbashi

When: Thursday, July 21 - Friday, July 22

Kawasaki Daishi Fuurin-Ichi

Annually held at Kawasaki Daishi temple, this festival is dedicated to traditional Japanese wind bells and has been going on for the better part of two decades now. Fuurin craftspeople from Hokkaido to Okinawa peddle their wares (which number in the tens of thousands), there's a recycling corner for old and decrepit bells, and tasty festival food is of course also available.

Where: Kawasaki Daishi , Kawasaki

When: Wednesday, July 20 - Sunday, July 24

Kagurazaka Matsuri

Usually one of Tokyo's most refined neighbourhoods, Kagurazaka gets a little unruly each July, as hordes of yukata wearers and awa-odori dancers flood the streets for four days of traditional festivities.

On the first two evenings of the Kagurazaka Matsuri, you can pick up a Chinese lantern plant at the market in Bishamonten (Zenkokuji) temple, as well as join a guided tour of the nearby streets. But the main action comes on Friday and Saturday evenings, when teams of rowdy dancers make their way through the area. And if you're still undecided on your outfit, get this: all yukata-wearers will receive special discounts at many of the shops and restaurants along Kagurazaka-dori.

Where: Bishamonten Zenkokuji, Kazurazaka

When: Wednesday, July 27 - Saturday, July 30




Shinjuku Eisa Festival

Eisa is a form of Okinawan dance usually performed to mark the end of the Obon period. Like all things Okinawan, it's been enthusiastically embraced by the rest of the country, and this Shinjuku parade proves a good example. More than 20 eisa dance troupes are expected to take to the streets around the east exit of Shinjuku Station to beat portable taiko drums and twirl their way through the crowds – a colourful and noisy event to brighten your weekend. Slap on the sun cream, grab yourself a handheld fan and get there early: it's guaranteed to be crowded.

Where: Shinjuku-dori, Shinjuku

When: Saturday, July 30




Tokyo Hula Festa in Ikebukuro

Spreading out all over Ikebukuro, the annual Hula Festival paints the area in distinctly Hawaiian colours. Outdoor gigs by Hawaiian bands and a dizzying variety of food and drink stalls complement the main event: 175 teams and up to 4,500 dancers will be showing off their hula skills across six stages. If you feel like swinging your hips too, start at the hula workshop held by Hawaiian master Tiare Noelani Ka'aina Chang or join the open Hula Night.

Related articles from Time Out Tokyo
Tokyo fireworks
The best hotel pools in Tokyo
Rainy day Tokyo