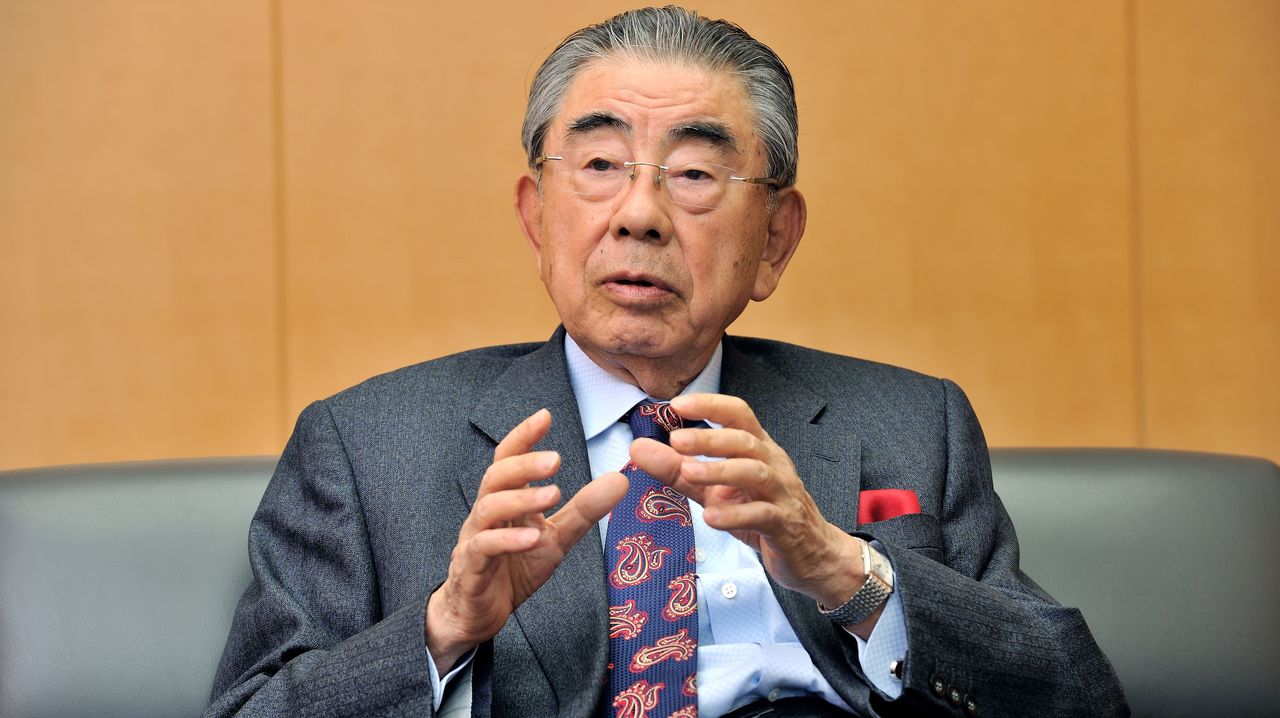 Even at age 83, veteran manager and current Chairman and CEO of Seven & i Holdings Toshifumi Suzuki is nowhere near retirement.
Despite its leading role as Japan's largest distribution firm, Seven & i has been facing some tough challenges recently. Last summer, the well-known activist hedge fund Third Point acquired a stake in Seven & i and urged the spinning-off of the latter's unprofitable Ito Yokado supermarket operator Ito-Yokado. Kazuhisa Toi, president of Ito-Yokado, suddenly resigned after just a year and a half in his position, and then-adviser and former president Atsushi Kamei was restored to the position. We had a frank conversation with Seven & i's Suzuki about the future of the group.
Why did President Toi of Ito-Yokado resign earlier this year?
Toi brought me his resignation papers on January 7. Rumor has it that I forced him to quit, but that's not the case at all; Toi was not able to deliver on the policies I had laid out, and that's why he quit. I urged him to reconsider, but he said that he was personally responsible for the way things turned out, so I had no choice but to accept his resignation.
As CEO, what responsibility do you take for the way things turned out?
Obviously, I'm somewhat responsible, in the sense that I appointed him to the position. However, the policies I set out as CEO are not flawed.
You mean to say that there are no discussions to be had regarding your decisions as CEO?
That's right.
Your reappointment of adviser and former president Kamei seems like a step backward.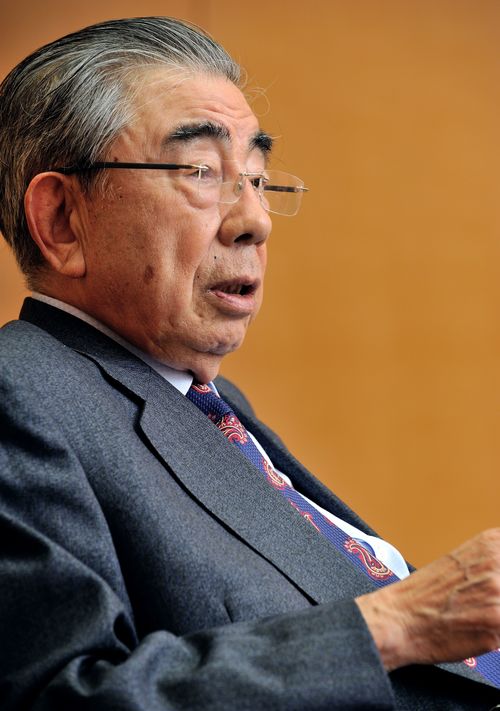 Kamei was a younger schoolmate of Toi's at Waseda University, so Toi was always particularly kind to him. That's why Toi recommended Kamei to be his replacement.
Kamei has a good understanding of the reforms being implemented at the company because he has been working together with Toi, and that is why Toi has been reappointed president. There's nothing strange about that, and I don't see it as step backward.
Ito-Yokado's performance declined during Kamei's former tenure as company president. Some people even believe that the company may be suffering from a human resources shortage.
We can't just hand over the company to any young person under our employ. Kamei was the best choice for Ito-Yokado, and once people see the results he produces, they will come to understand why we chose him.
Last summer, Third Point acquired less than a 5% stake in Seven & i and then went on to say that the unprofitable Ito-Yokado should be cut loose from the group.
That's not what we think here at Seven & i. Hedge funds pursue a variety of investments—some of them succeed and some of them fail. Obviously, not everything Third Point gets involved in is a success.
Is it true that you were experiencing health problems at the end of last year?
I was in the hospital for somewhere around 10 to 12 days. The doctor told me that a lot of people suffer from the same disease I have, and that it is not incurable. Some people recover after only one surgical procedure, while others require two or three surgeries. I underwent surgery two times last year—once in mid-September and again in December—and since the start of this year, I have been coming to work every day. I'm capable of doing my job just like before.
When you were in the hospital, did you worry about what might happen with group operations if your health took an irreversible turn for the worse?
I find it pointless to think about my own future at times like that because nobody can predict what fate has in store. My only hope is that, moving forward, Seven & i will continue to make firm progress.
Don't you think it would be prudent to name a successor while you are still in a position to make general management decisions?
I don't feel that other companies' ways of doing things are better or worse than our own. Take Shiseido's President Masahiko Uotani for example, whom I have known quite well for a long time now. The human resources he has personally found and recruited for his company are often novices in the cosmetics field, yet Uotani's management results have been outstanding.
Do you think that appointment of someone from outside the company is a possibility?
Sure, that's possible. I believe that many people are potentially suited for the position. There's no reason I have to choose the successor personally.
Or perhaps, considerations of age aside, you could continue in your current position for as long as you feel capable?
It's possible, but doing this forever would be exhausting. In all honesty, it would be far less stressful to serve in the role of advisor. But that's not what I'm focused on right now. As you know, nobody can predict what tomorrow will bring in this journey through life.