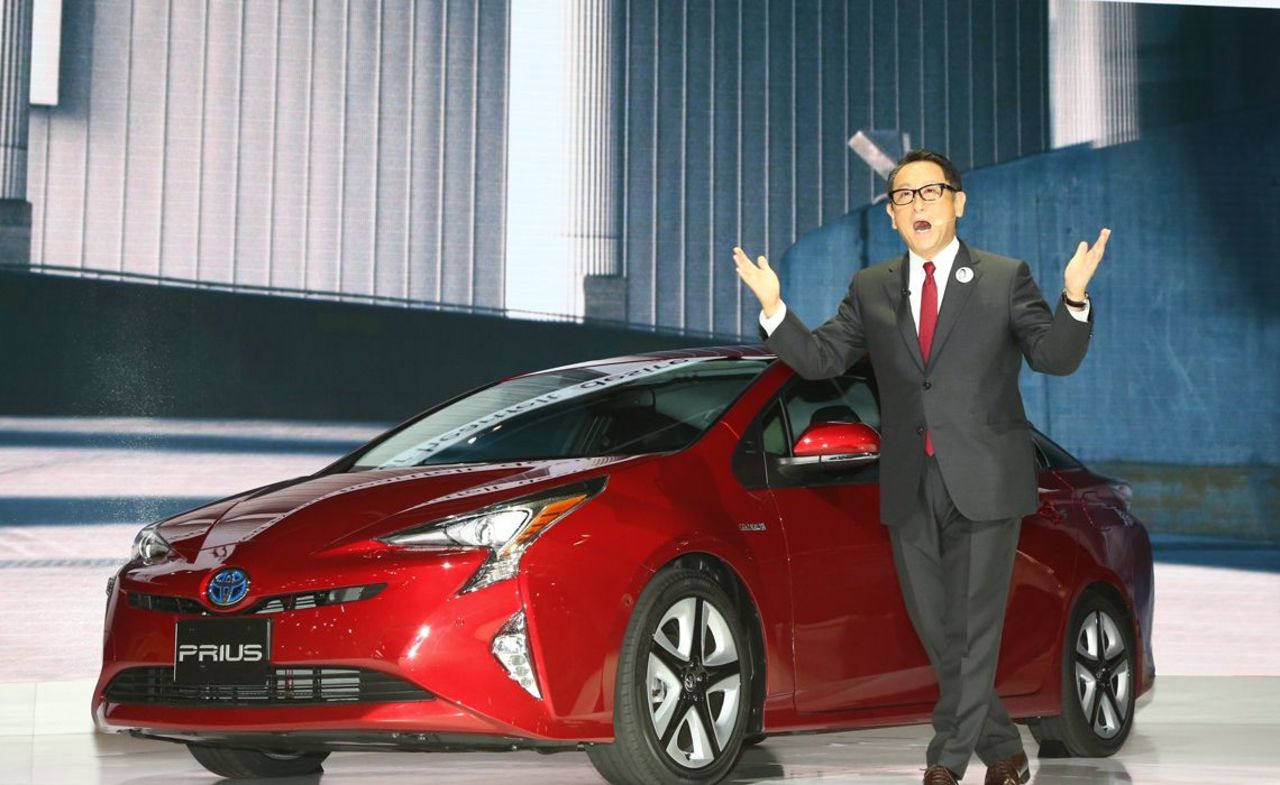 When Toyota announced the establishment of its first artificial intelligence (AI) research center in Silicon Valley at this year's Consumer Electronics Show (CES) in Las Vegas, people were surprised by the impressive lineup of the center's personnel, including CEO Gill Pratt.
Pratt previously worked at the Defense Advanced Research Projects Agency (DARPA), and he is also a prominent figure in the fields of AI and robotics research in the US. Two additional former DARPA employees have also agreed to join the Toyota Research Institute (TRI), and each of these members will play important project management and operations roles. Furthermore, James Kuffner, who until recently served as head of Google's robotics division, shocked the industry by joining the TRI team.
Moving away from self-sufficiency
It is quite unusual for Toyota to acquire resources from outside, a move that reveals the company's intent to become a leading player in the AI field. As the competition in the field with international technology giants such as Google, Facebook, Apple, and China's Baidu heats up, Toyota has decided to pursue an approach that is unfamiliar to the company.
As often stated by President Akio Toyoda, "Self-sufficiency is the way to win in business," the company's operations have traditionally centered on developing important technologies in-house. Toyota is, however, proactively recruiting and utilizing highly talented personnel from the outside, in addition to assigning Japanese Toyota staff to the new research institute.
TRI CEO Pratt explains that Toyota is trying to move away from the company's usual self-sufficiency model: "We are not limiting ourselves to in-house, Toyota technologies alone; rather, we intend to actively pursue collaborations with outside parties wherever possible."
For example, TRI is collaborating with both the Massachusetts Institute of Technology (MIT) and Stanford University. Research centers have been established near both university campuses, and a total of approximately 30 joint research projects have been initiated.
In the future, TRI plans to establish similar facilities in collaboration with leading Japanese universities in Tokyo. The company also invested in the widely acclaimed Japanese AI venture firm, Preferred Networks, and is pursuing additional venture capital investments in cooperation with banks, funds, and other organizations.
Toyota's first goal in hiring outside experts and talent is to achieve self-driving automobiles. Ever since Google unveiled its self-driving vehicle prototype in 2010, this technology has become as important as environmental performance to a company's competitive edge in the automobile industry. The automated driving field is already populated by numerous rivals — automotive companies, large-scale automobile parts manufacturers, IT corporations, and others working together toward shared development goals.
Toyota's edge over the competition: leveraging vehicle driving data
Although Toyota has already achieved a high level of automated driving technology, the company is a long way from providing safe and reliable products. Current technology is not yet sufficiently able to respond in the case of difficult-to-predict accidents.
For example, suppose some cargo falls off a truck ahead on the road: should the vehicle swerve to avoid contact, hit the brakes hard, or let the objects bounce off the vehicle? The optimal response depends on the type of cargo that has fallen, the surrounding road environment, and other such factors. To achieve fully automated driving that users can depend on, the technology must be able to handle problems and situations that would challenge even a human driver, and toward this end, AI technology is nothing short of essential.
In order to incorporate AI in self-driving vehicles, a wide range of driving data in diverse situations is required during the development stages. This is why Google and other developers are doing test runs with their driverless vehicle prototypes — to amass data.
As a company selling 10 million vehicles worldwide annually, Toyota has an advantage when it comes to driving data. Although very few of its cars currently collect such data, the company is determined to install relevant information transmission equipment in a greater percentage of its vehicles in the future. The data thus obtained from this vast fleet of vehicles operating around the globe will be living, breathing information that will undoubtedly prove useful in the AI development process.
Self-driving vehicles are not the company's only aim when it comes to AI. President Toyoda states: "AI technologies have the potential to help us create new industries outside of automobiles." Kiichiro Toyoda, the grandfather of the current president, created the automobile division in 1933 at Toyota, a company that had been a manufacturer of automatic looms up until that time.
This bold, seemingly reckless in-house venture eventually made Toyota into one of today's top automotive manufacturing companies. Pratt suggests that "robots will likely be today what automobiles were to that automatic loom manufacturer of the past."
Only time will tell whether a new, second Toyota will emerge through these efforts. One thing, however, is unmistakably clear: Toyota is serious about its AI.