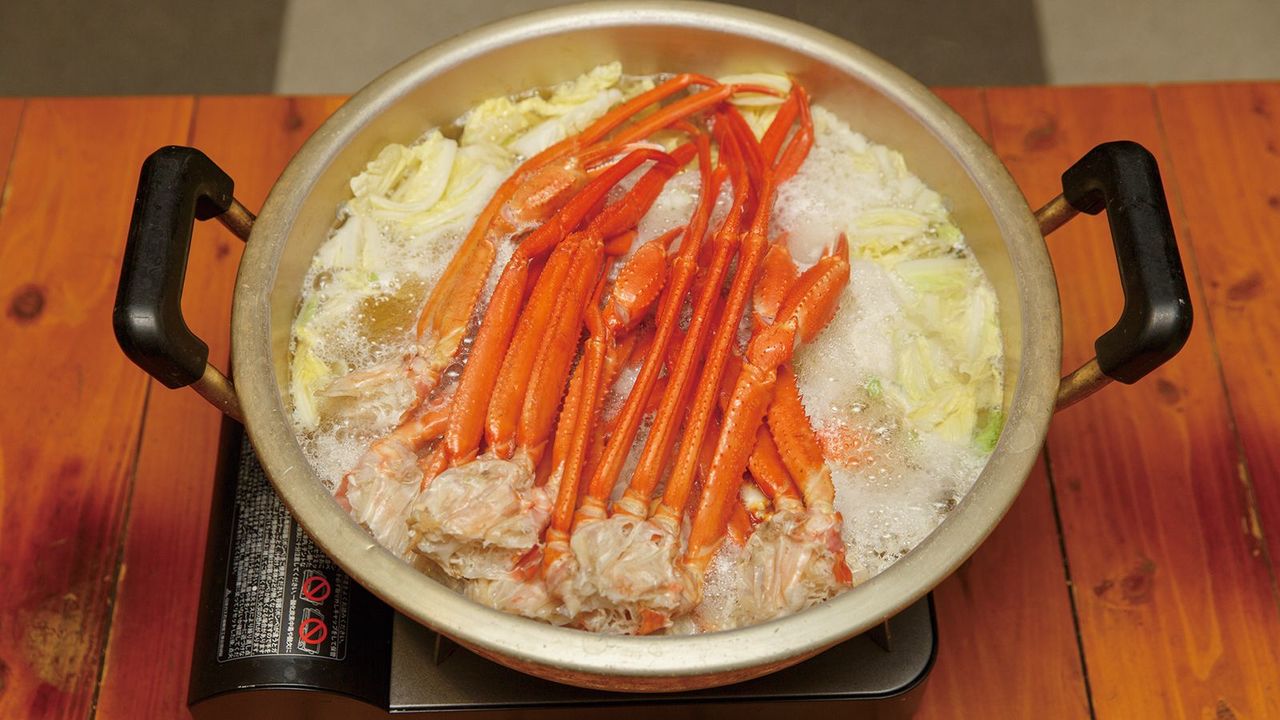 When talking about the best kinds of Japanese food, you most definitely have to mention nabe (hot pot). Nabe can be gourmet, as in the case of sukiyaki (sweet hot pot with thinly sliced beef) and shabu-shabu (thinly sliced beef cooked at the table and eaten with dipping sauce). But if you buy nabe stock at the supermarket, it can also easily be cooked as a casual dinner at home.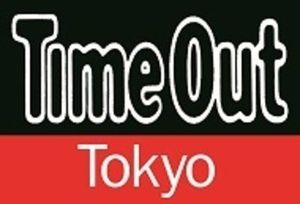 Like udon and oden, nabe is always a staple on Japanese dinner tables during winter, and these days we are seeing more unusual flavors appearing in stores, such as tomato nabe and curry nabe. There's also been a significant increase in the number of restaurants offering nabe dishes – below, we've rounded up four that are most popular with Tokyoites. When you visit, remember that nabe is not just about eating; it's also about sharing conversation and bringing people closer together. Huddle up.
Isegen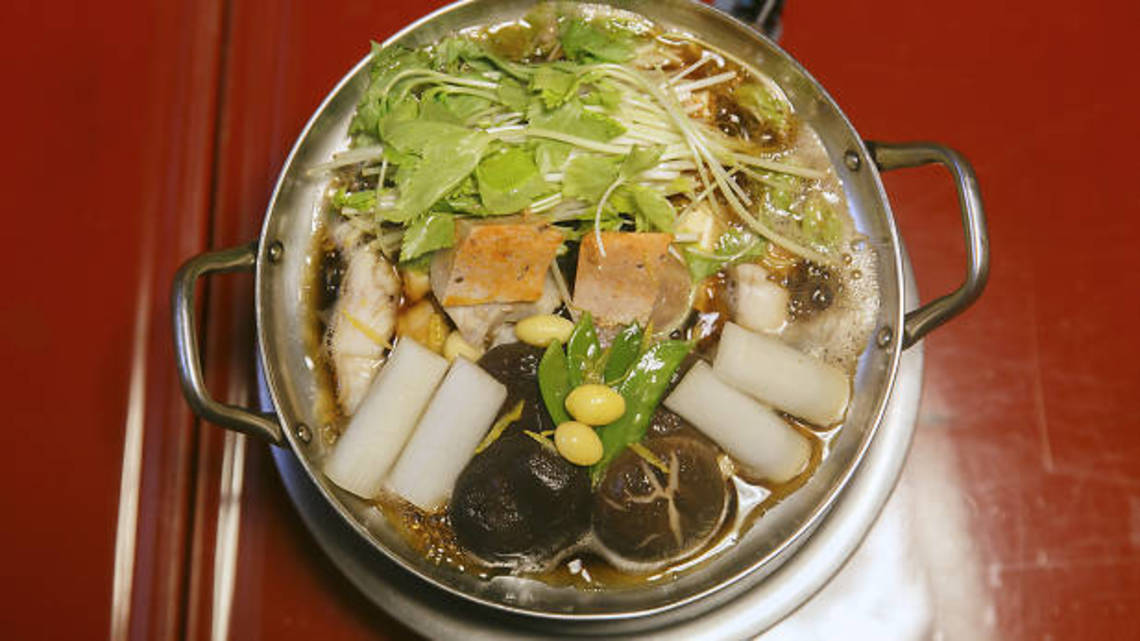 Alongside pufferfish, anko (monkfish) is one of Japan's most luxurious fish dishes, and Isegen is the only place in Tokyo that specializes in it. This quaint restaurant is housed in a historic building that was built in 1930, and welcomes customers with a realistic example of the 'sea monster' you'll be tasting.
Don't let the look of it put you off; this is a rare opportunity to try the full nabe experience. And when we say full, we're not joking – you'll be eating the entire fish, including the fins, skin and liver, which is particularly coveted for its creamy texture and taste that rivals foie gras.
The anko season runs from September to April – the best time of year for a hearty hot-pot. The rest of the year the menu revolves around ayu (a trout-like sweetfish) and other freshwater fish.
Dish to try: Anko Nabe ('Monkfish Hotpot', from 3,500 yen per person, minimum two people)
Location: Awajicho
Tomoegata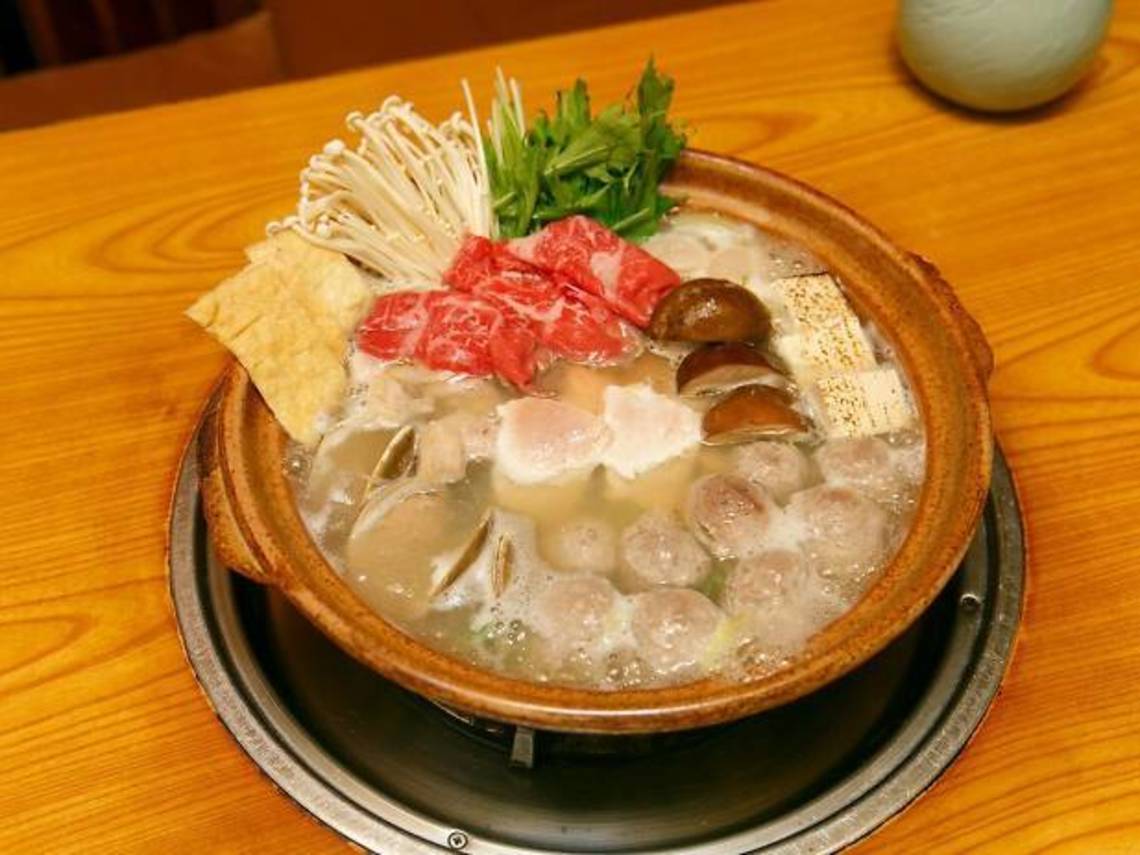 There is no official definition of the dish known as 'chanko nabe', but it refers to the protein-rich stew eaten by sumo wrestlers. It makes sense, then, that you'll find a cluster of chanko nabe restaurants near the Ryogoku Kokugikan sumo stadium. One of these is the hugely popular Tomoegata, which was built by a master of the Tomozuna sumo stable and is actually on the stable premises.
Order their signature dish, Kunimiyama Chanko, which is prepared in a lightly salted chicken broth and includes fresh sardines that are brought in daily from Tsukiji Fish Market and minced for the hot pot. In addition, they also serve chanko with beef, chicken, salmon and scallops – all with serving sizes to satisfy the heartiest eaters.

Dish to try: Kunimiyama Chanko (3,132 yen per serving, minimum 2 people)
Location: Ryogoku
Kani Jigoku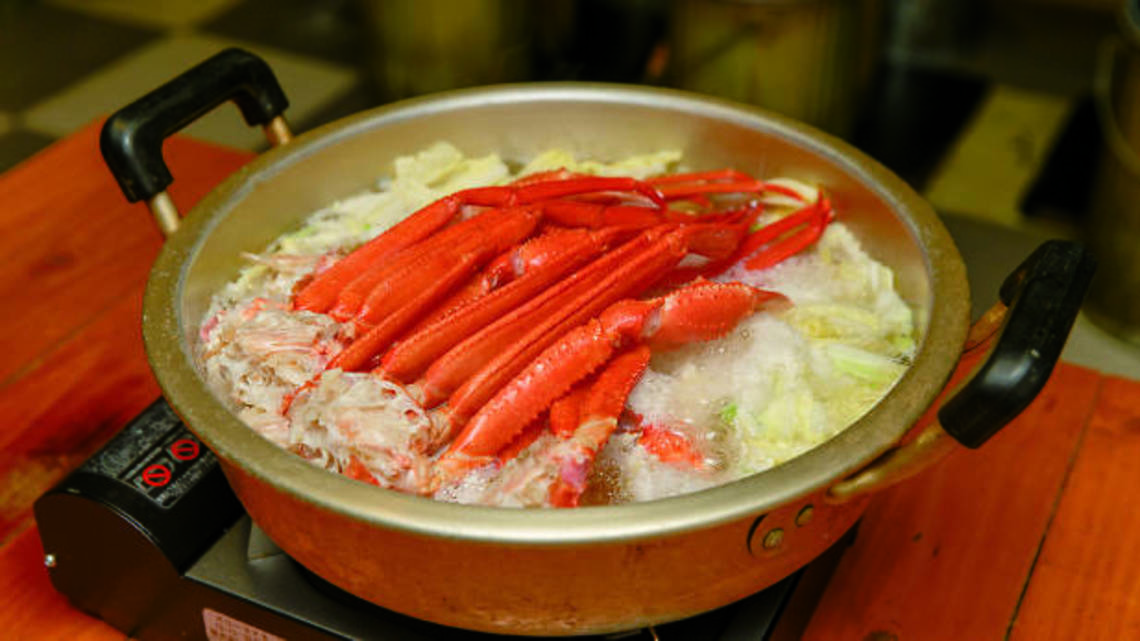 Kani Jigoku, which means 'Crab Hell', feels like a seafood market with its lively atmosphere and crabs lined up at the front of the restaurant waiting for customers to participate in the nightly auction for the crab combination platters. If you're not up for bidding on crabs, then simply order the Fisherman's Hot Pot from the menu. It's an extravagant dish featuring one snow crab and one kilogram's worth of king crab in a large hot pot. The soup is prepared using just soup stock and salt, and the only other ingredient is Chinese cabbage, allowing the taste of crab to dominate.

Dish to try: Fisherman's Hot Pot with Beni-zuwai (Snow Crab) and King Crab (4,800 yen per 2-3 people)
Location: Shinbashi
Waraku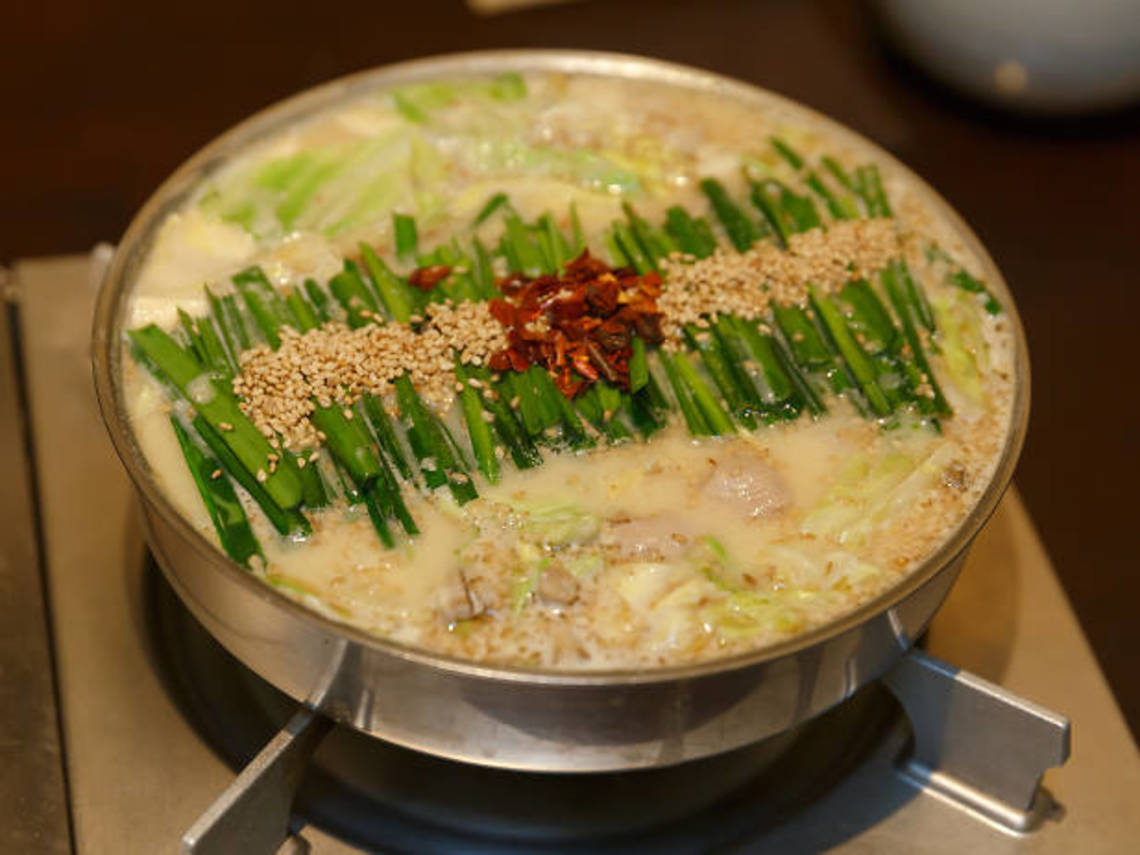 Whilst Fukuoka's regional dish, motsu nabe, is well-known all over Japan, there are few places in Tokyo serving an authentic-tasting version of this hot pot-and-offal dish. The owner of Waraku sources most of his restaurant's ingredients from Kyushu in Fukuoka in order to faithfully recreate the original flavor of this dish.

Small intestines from Kagoshima cows are used for the offal, adding a rounded texture, and various flavors are available – we recommend the staple option, miso. To help you mop up the creamy, garlicky soup at the end, the dish's champon noodles – which have a slightly different texture to ramen noodles – are just perfect. And to drink, opt for local Kyushu shochu.

Dish to try: Hakata Motsu Nabe (offal, vegetable and miso hot pot) with Miso (1,480 yen per person, minimum two people)

Location: Sakura-Shinmachi

(Written by Yasuhisa Shimbo/Time Out Tokyo)

(Related articles from Time Out Tokyo) Best extra-spicy curry in Tokyo Top teahouses in Tokyo Healthy juice and smoothie bars