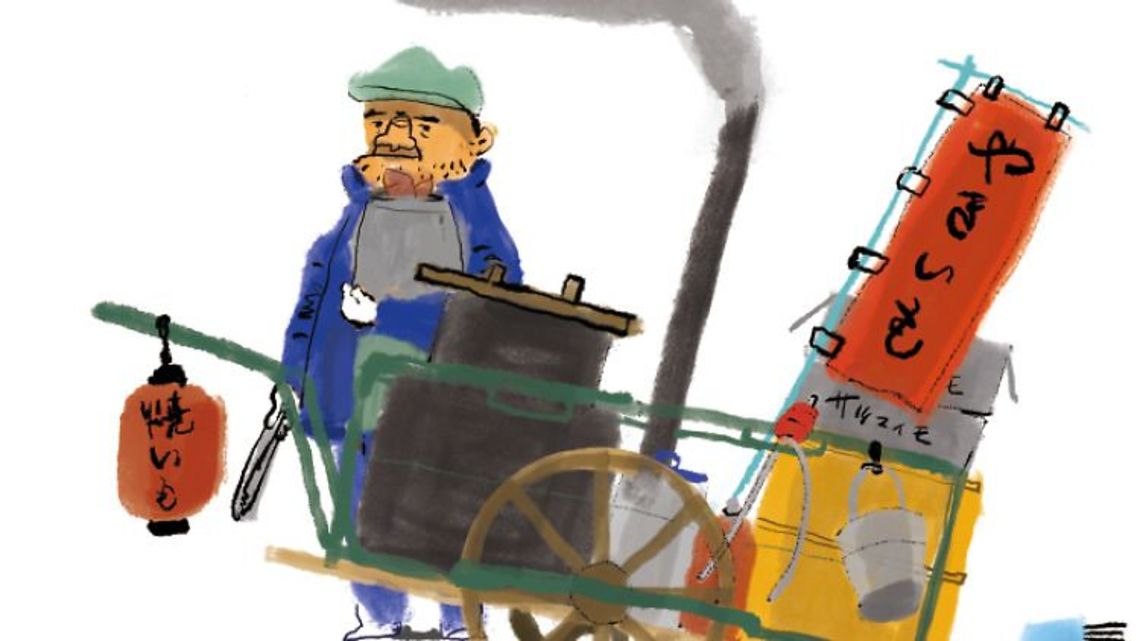 ...You chase a van just to buy a sweet spud.
Winter is coming. But the impending cold is no reason to dampen your spirits! In fact, it's the perfect excuse to eat more – there's even a Japanese saying that goes "Shokuyoku no aki" ('Autumn is the season for hearty appetites').
Japanese culture is famous for its appreciation of each of the four seasons, especially in the realm of food. The ingredients may not be what you're used to, but hey, that's never stopped you from doing anything in this country before, right? Join the locals and help yourself to one of these five delicious dishes so you can survive until the cherry blossoms come out.
YAKI-IMO (ROASTED SWEET POTATO)
Many things mark the passing of autumn, but only Japan has the melodious yet slightly sad tune of the yaki-imo vendor wandering the residential neighbourhoods enticing you to sample his wares.
Back in the day he'd only have a cart and a bicycle, but today you'll hear the tune emanating from open-backed vans. This is your cue to run outside and offer him a couple of hundred yen for a spud snack.
The song goes like this: "Ishii ya-kimo, yaki-imo, yaki-imo" ("Stone-baked sweet potatoes, baked potatoes, baked potatoes"). Can't track down the van? Look out for stalls outside shops boasting rows of the purple veg.
MATSUTAKE MUSHROOMS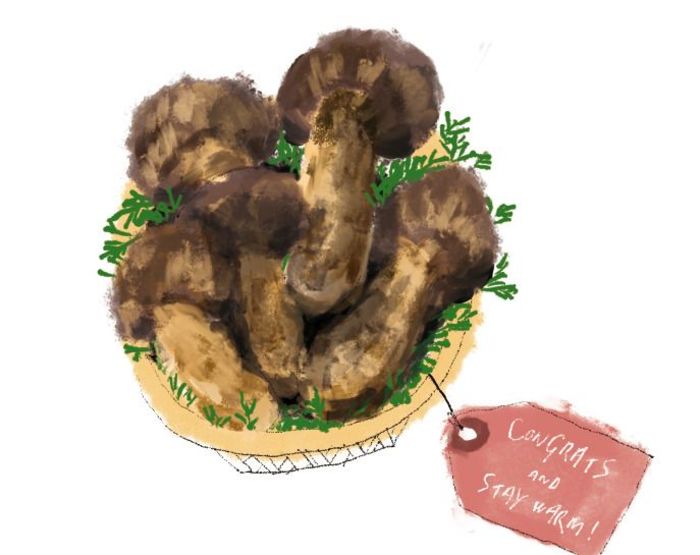 Used in ceremonial gifts to mark the passing of the colder seasons, matsutake are the royalty of mushrooms.
They are hard to find and command supreme prices, selling for around 20,000 yen per kilogram, or more!
What's so special about them? They can grow up to 20cm in length and it's believed their strong earthy aroma stimulates the appetite. They've been part of the Japanese diet for more than a thousand years and are a symbol of longevity. So if someone sends you a gift basket of mushrooms, you can take it as a massive compliment.
NABE (HOT POT)
Sukiyaki! Yosenabe! Shabu-shabu! They're not baseball cheers, they're names of Japanese hot pot dishes popular for home parties. The word 'nabe' pretty much covers all of these and is essentially a kind of stew packed with vegetables, meat and/or seafood, prepared and cooked in fondue style.
To host a winter nabe party of your own, you'll need a nabe pot and a gas or electric burner. Prepare a soup broth in the pot, then slice all ingredients into bite-sized pieces (or simply buy the nabe party pack at the supermarket) and place them in the pot until it's about two-thirds full. Once cooked, serve in little bowls.
SANMA FISH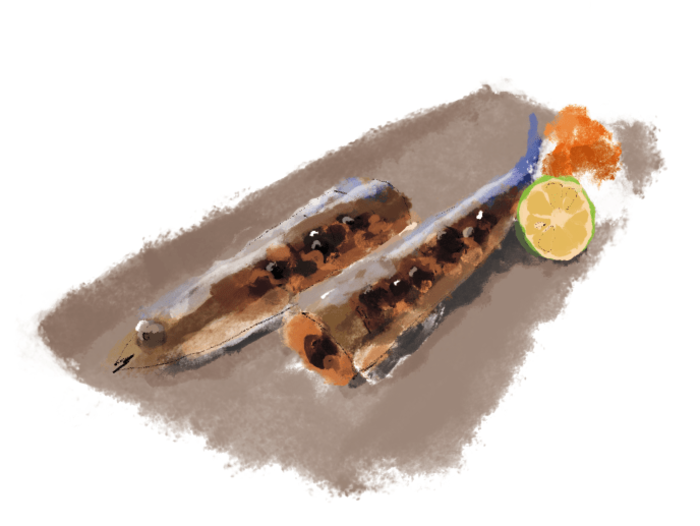 Thin, long and silvery, this idiosyncratic fish could almost be mistaken for a Japanese wakizashi short sword.

Sanma (Pacific saury) is the fish most Japanese people associate with autumn and is normally grilled whole and served with grated daikon (radish), soy sauce and, if you're lucky, a small kabosu citrus fruit.

The sharp taste can take a bit of getting used to, but try a few and it'll be something you look forward to year after year. Every September, the season kicks off with the Sanma Matsuri in Meguro, and after that you can find the fish at supermarkets and street food stalls.

ODEN (A PARTICULAR TYPE OF NABE)

You've seen it: the little collection of small vats near the cash register at the 7-Eleven or those carts in outdoor shotengai (shopping streets). But what exactly is this brown-coloured collection of food soaking in water, and why is it so appealing to the masses here? The ingredients vary from region to region but generally include eggs, daikon, fishcakes, meatballs and tofu – all of which are boiled in a soy-based broth.

At convenience stores, each piece costs between 75 yen and 120 yen, and you can mix and match your favourites to create a cheap, warming, salty, protein-rich meal.

(Witten by Benjamin Boas, Illustration by Kento Iida)

Related articles from Time Out Tokyo Halloween in Tokyo 2015 Kagurazaka area guide Self-driving taxis to hit Kanagawa's streets in 2016