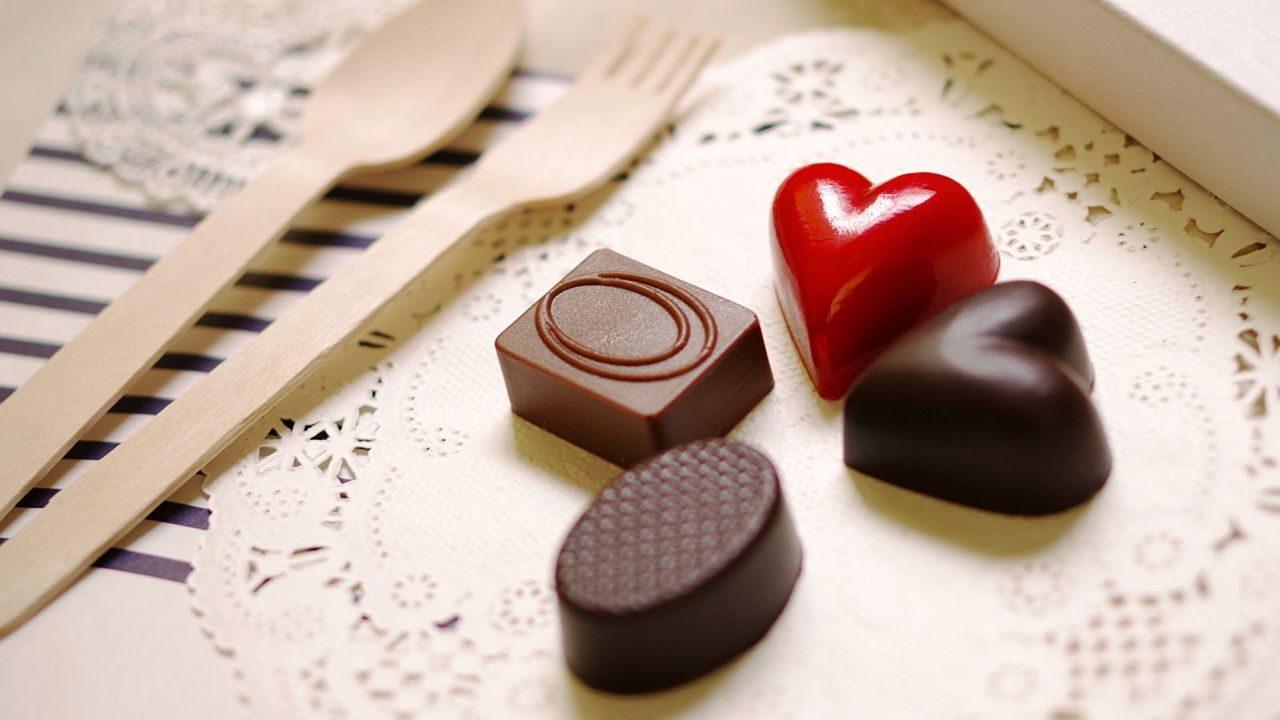 Yep, you've heard it before: February 14 in Japan is, ahem, different – women give men chocolate, and men, well, receive chocolate. Unlike elsewhere in the world, going on dates used to be rather rare, and nobody really cared even if you were single – aside from being the wet dream of every chocolate maker out there, V-Day was just another day.
Apart from the choc, all this seems to be quietly changing, as more and more Tokyoites are putting effort into actually treating their special someone to a special day. Join the fray with our sweet 'n' saucy Valentine's Day picks, including date ideas, love hotel suggestions, romantic bars and – of course – the city's most desirable chocolate treats.
Take your date to...
...the aquarium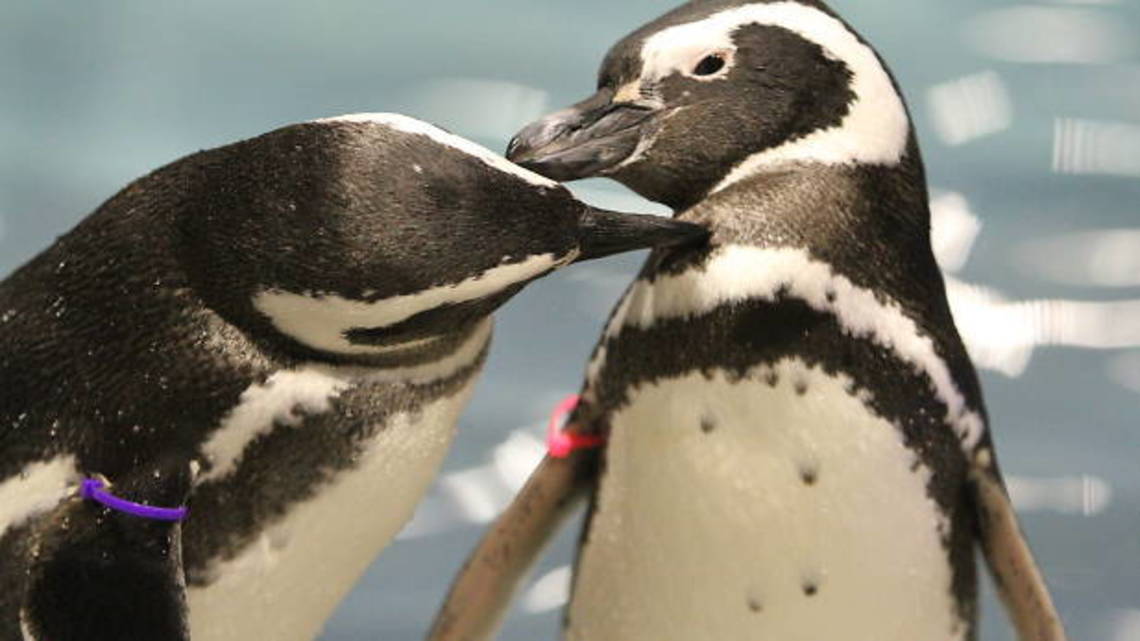 The Magellanic penguins at Sumida Aquarium are in full dating mode – their mating period started in late December, and with egg-laying coming up in spring, the South American natives are now actively looking for lovers. The aquarium staff celebrate these amorous pursuits with a programe of gigs (every weekend and on March 14, 6:00 p.m.-9:00 p.m.) and talks (January 31, Feburuary 14 & March 14, 6:00 p.m.-9:00 p.m.), plus a 'penguin couples' photo exhibit and even sales of Penguin Beer. How's this for an offbeat Valentine's Day date idea?
Sumida Aquarium, Oshiage
Until Monday, March 14
...Tokyo Tower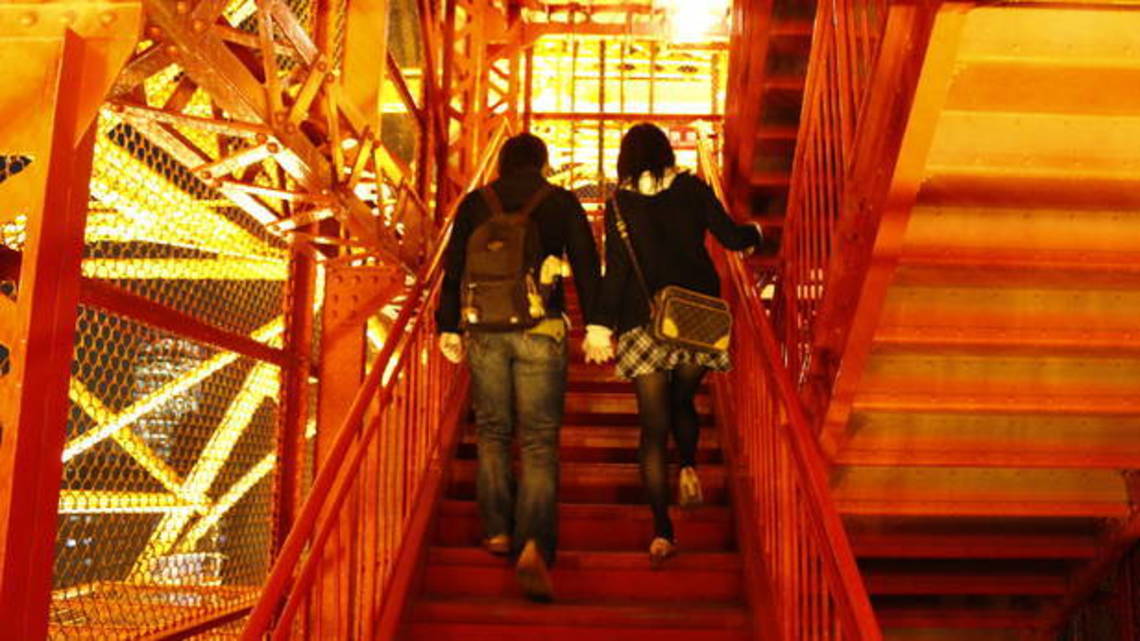 Most Tokyoites have been to this famed landmark at least once, but how many have scaled the tower via the outdoor 600-step staircase? It's only on Valentine's Day that you can climb all the way up to the main observatory late in the evening, allowing you to enjoy a spectacular night view of Tokyo with your loved one on the most romantic night of the year. The tower itself will be lit up in pink and red, adding to the sugary atmosphere.
Note that the staircase will be closed in case of rain or strong wind.
Tokyo Tower, Shiba-Koen
Sunday, February 14, 2016
...the choco-ramen shop
Over the years, we've seen five-course chocolate dinners, chocolate sushi and chocolate-flavored booze, but nothing has left us more shaken than the annual chocolate ramen at Menya Musashi. Yes, you read that right: every year before Valentine's Day, the now-international noodle chain collaborates with Lotte's Ghana chocolate brand to bring Tokyoites a tsukemen dish served with a chocolate-based soup and topped with strawberries, Italian parsley, cacao powder and – of course – more chocolate. Served only at Musashi's Shinjuku and Kamata branches, the Tsuke-Ghana (1,000 yen) is available in a mere 20 portions each day, so you'll want to head over early.
Menya Musashi, Shinjuku
Until Sunday, February 14
...the mosh pit
Liquidroom's annual V-Day party has been going strong since 2007, but apparently this year's edition will be the last of its kind. Helping say goodbye on the night will be shoegazing Tokyo alt-rockers The Novembers, who'll be joined by the likes of Keishi Tanaka, Homecomings, DAN and Yo Irie – a fittingly strong lineup for an event that's always delivered on its promise to offer an attitude-packed, chocolate-free alternative for the most romantic evening of the year. Grab the tangerine that's included in the ticket price and get ready for some heartful rock.
Liquidroom, Ebisu
Sunday, February 14
...sip some sake
A great opportunity for sampling a wide range of artisanal nihonshu and shochu over the course of ten days, the Craft Sake Week takes over at Roppongi Hills in February, inviting a ten different breweries to show off their wares every day. And you won't need to rely on convenience store onigiri for solid nutrition in between sips: the grub comes courtesy of Michelin-starred Italian eatery La Bombance, Hiroo favorite Hirata, oden purveyors Kudan and so on. The 3,500-yen 'starter set' includes all-you-can-drink sake plus six 'food coins' worth 250 yen each.
Roppongi Hills, Roppongi
Until Sunday, February 14
...munch on pancakes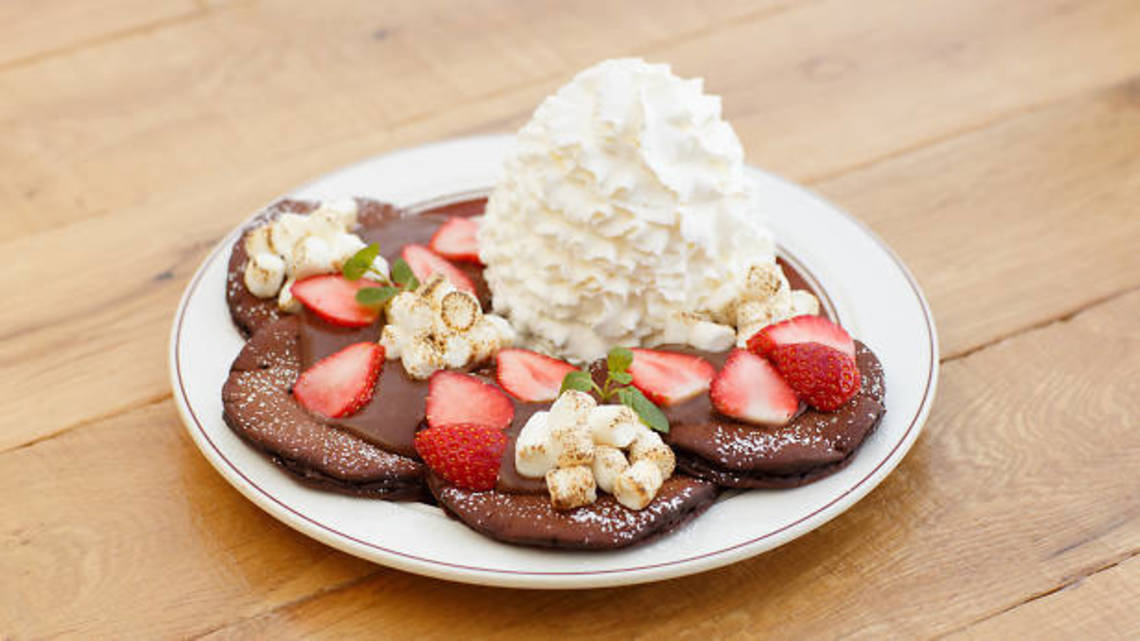 This Hawaiian pancake house was one of the forerunners of the infamous Tokyo pancake craze a couple of years ago, and continues to attract plenty of eager fans by switching things up every once in a while. One of these tweaks is their annual Valentine's Day menu, which includes offerings like the Special Valentine Pancakes (1,650 yen), a mixture of rich chocolate custard and slightly sour strawberries over fluffy, chocolate-flavored 'cakes, and the Marshmallow Hot Chocolate (550 yen), topped with crisp strawberry sauce and bitter cacao powder. Dieters, stay away.
Eggs'n Things Ginza, Ginza
Until Sunday, February 14
...stroll under the plum trees
Kasuga's Ushi Tenjin shrine is dedicated to 9th-century scholar and poet Sugawara no Michizane, who is said to have loved the sight of plum flowers. It's thus only fitting that the shrine grounds feature dozens of plum trees, the blooming of which is celebrated at this festival. On Sundays, take the opportunity to taste some plum-flavored sweets, umeshu liquor and amazake under the purple and white flowers. Meanwhile, Saturdays are when you can sip on traditional ginger tea (shogayu). February 14 sees the highlight of the festival, as the sweets stalls are complemented by outdoor tea service (nodate) and taiko drumming.
Ushi Tenjin Kitano Shrine, Kasuga
Until Thursday, February 25
Shop for the fanciest choc...
Fair Trade Valentine's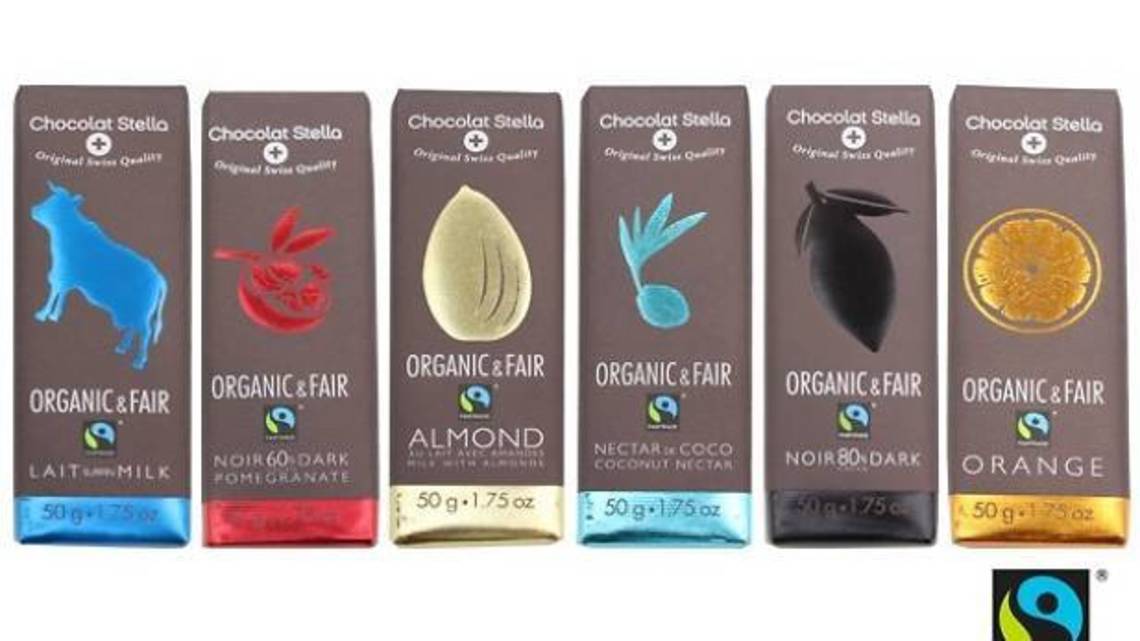 Chocolate-shopping for Valentine's Day may be an all but inescapable duty for most female Tokyoites, but that doesn't mean you can't be smart about it. One of the more noble choc-sellers this year is Aoyama's OVE café, where not only fair trade chocolate but also coffee, tea and other tasty edibles are on sale from mid-January on. Readers of Japanese may want to check out expert reviews of the available varieties before heading over.
OVE Minami-Aoyama, Aoyama
Gigi-Choco Shop
Are all the men at your workplace or school expecting a little chocolatey treat for Valentine's Day? Getting giri-choco ('obligation chocolate') for the boys can feel like more than a minor pain in the butt, but some enthusiastic ladies still go to great lengths even when deciding on these semi-mandatory 'presents'. Hoping to catch exactly such eager shoppers, this Black Thunder pop-up at Tokyo Station sells a wide variety of limited-edition versions of Japan's favorite 'B-grade' chocolate bar. The shop actually sold out completely last year, so you'll need to queue up just for a ticket, which then entitles you to a purchase. Obligation, indeed.
Tokyo Okashi Land, Marunouchi
Chocolat x Chocolat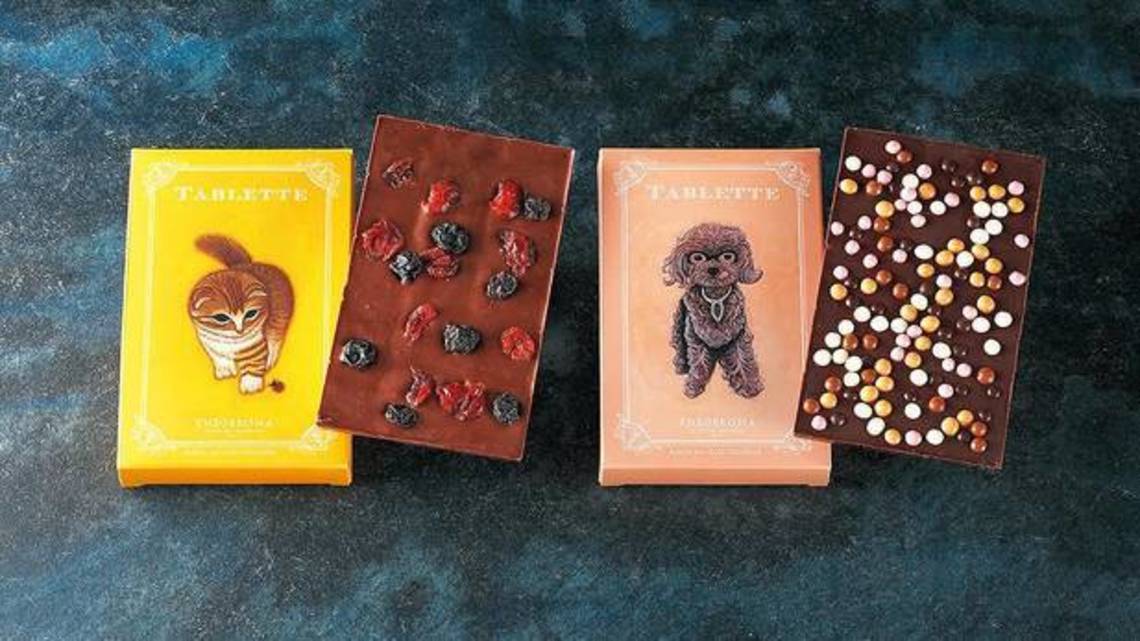 The Odakyu department store's answer to Salon du Chocolat takes place on the Shinjuku's store's 11th floor and features contributions by some of Tokyo's top chocolatiers, plus overseas offerings from mainly French brands like Chocolaterie de Monaco and Hugo & Victor. Look out for the Berry Berry Bean to Bar chocolate, created by Koji Tsuchiya of Musée Du Chocolat Théobroma and 'chocolate coordinator' Ayumi Ichikawa, who's also behind our roundup of Tokyo's best hot chocolate. Only 400 boxes of this colorful creation will be sold here, so you'll have to move quickly to get your hands on one.
Odakyu, Shinjuku
Merci Chocolat
Celebrating two decades in business, Yokohama's Keikyu department store puts on this 11-day chocolate fair just in time for Valentine's Day. A total of 45 shops and 70 brands from both Japan and overseas converge on the complex's seventh-floor event space, while talks and workshops with chocolatiers representing Yoshinori Asami, Franck Kestener and Hugo & Victor will also be taking place. Pick up special creations from the likes of Jean-Paul Hevin and Pierre Marcolini, or sit down in the café area for sweet treats courtesy of Sarabeth's.
Keikyu Department Store, Yokohama
Bean to Bar Tasting Set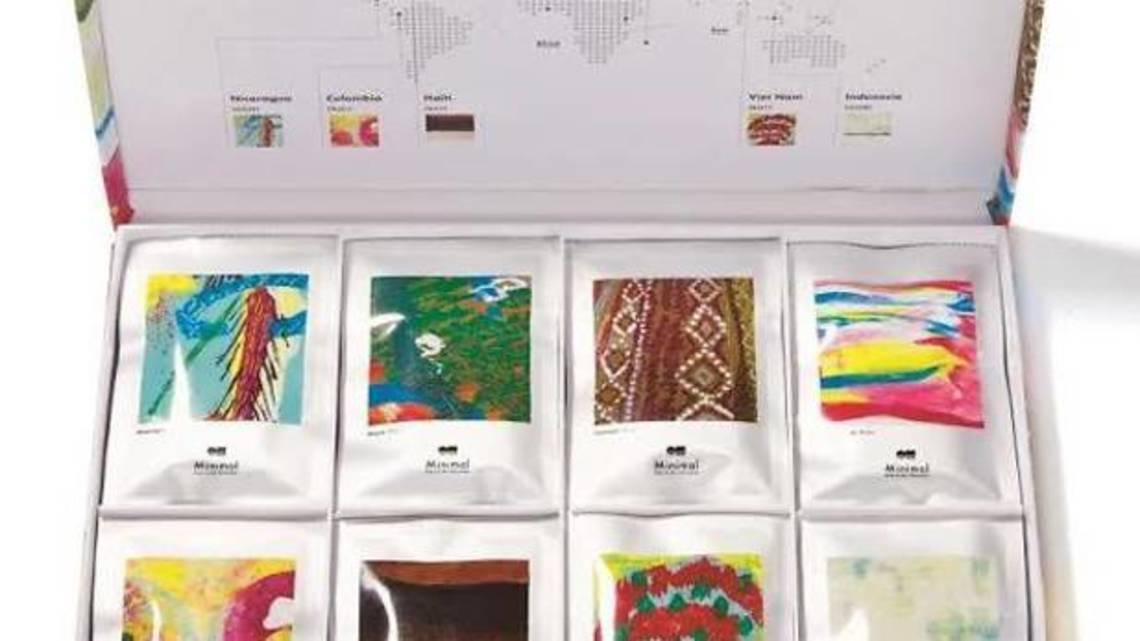 One of the first exclusively bean-to-bar focused shops in Tokyo, Minimal sources cacao beans from select producers all over the world and creates delectable treats at their factory/café in Yoyogi-Uehara. For Valentine's Day, they're coming out with two special set deals, namely a five-piece tasting pack (1,620 yen) featuring chocolates made with Philippine cacao, and the eight-piece Minimal Flight 2016 (5,940 yen), which brings together the shop's best-selling varieties.
Minimal, Yoyogi-Hachiman
Henri Le Roux Valentine's Specials
Hailing from Brittany, Henri Le Roux has been conquering the world of sweets with his salted butter-flavored caramel creations for years. Also an accomplished chocolatier, Le Roux has now created some extra special bonbons for that most profitable time of the year. Themed on an Italian vacation, these aromatic treats come in a classy red box and feature flavors like the Modena, which mixes balsamic vinegar with raspberry, and the Capri, which brings together sour lemon and punchy cinnamon. You can get the box with four, eight or 11 pieces – consider picking up some cheaper giri-choco for the colleagues and treating yourself to these beauties instead.
Henri Le Roux Tokyo Midtown, Roppongi
Compartés Valentine's Day Special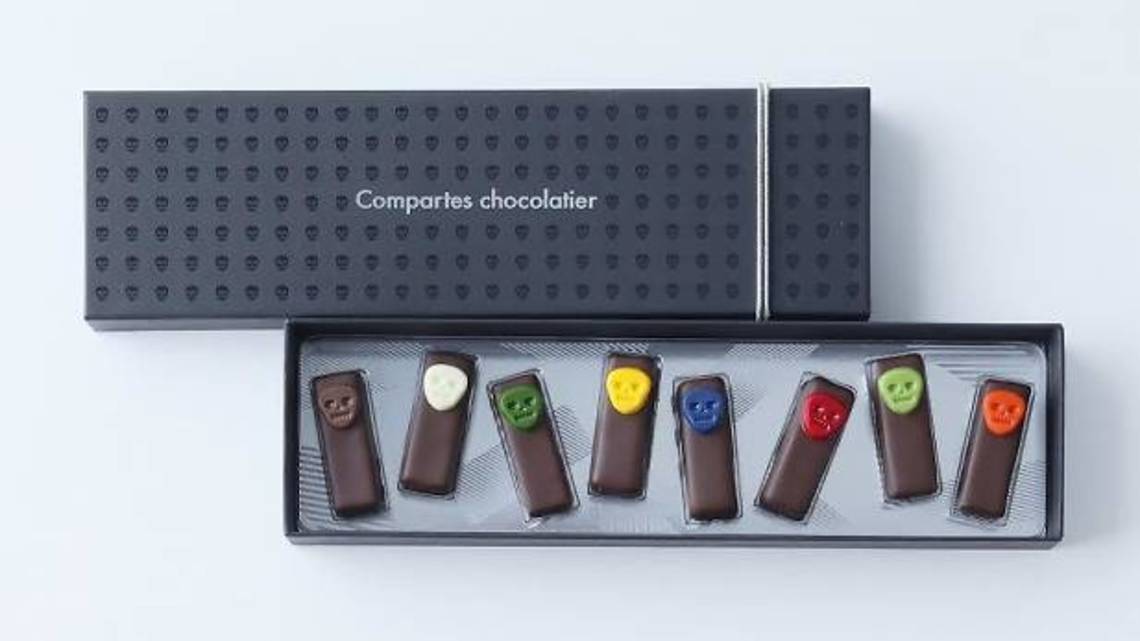 Eagerly proclaiming that 'chocolate is art!', LA-born organic choc specialists Compartés put on a show for that most profitable time of the year, coming out with a range of limited-edition treats in the run-up to Valentine's Day. Look out for their colorful Skull Collection, or go for the Art Bonbons, the flavors of which include – yes – kale. We're not sure what message a box full of chocolate crania is intended to send, but handing out individual skulls in the office sure sounds like the perfect way to take care of your giri-choco responsibilities.
Note: the Valentine's Day chocolates are available at all Compartés branches in the Tokyo region.
Compartés Chocolatier Aoyama, Aoyama
Royal Park Hotel Valentine's
How about a chocolate lock for telling that special someone how you feel on Valentine's Day? This and a plethora of other choc art pieces can be had at the ground-floor deli inside Ningyocho's Royal Park Hotel, where delectable V-Day treats are sold from January 26 on. The above-mentioned lock is called Cœur and will set you back 1,620 yen, while two different Royal Park Selection sets are available for 1,296 yen. And if you feel like a snack after all that shopping, try the Chocolate Banana Bread (864 yen) or the Orange Chocolate Danish (378 yen) for a sugary carb boost.
Royal Park Hotel, Ningyocho
Capitol Valentine
The Origami pastry boutique on the second basement floor of Nagatacho's Capitol Hotel Tokyu serves up a special chocolate collection in time for Valentine's Day. Choose from treats like the Chocolat Nature (2,000 yen), which features five different varieties of cacao flavors, or the vividly colorful Tropical Chocolat (3,600 yen) set. The shop also sells the always popular Nama Chocolate (1,200 yen), while a Chocolate Banana Bread (1,500 yen) will be available between February 11 and 14.
The Capitol Hotel Tokyu, Tameike-Sanno
Chocolat Collection
If you're looking to impress that special someone with luxurious Valentine's Day chocolate, paying a visit to the Fauchon shop at Nihonbashi's Takashimaya ought to be worth it: this year, the éclair champions are selling a limited-edition choc collection developed together with decorated chocolatier Pascal Caffet, the youngest-ever recipient of France's MOF craftsman award. New flavours for 2016 include a white chocolate and hazelnut praline, as well as a ganache-covered praline filled with tangerine purée.
Takashimaya Nihonbashi, Nihonbashi
Dominique Ansel Bakery Pop-Up Shop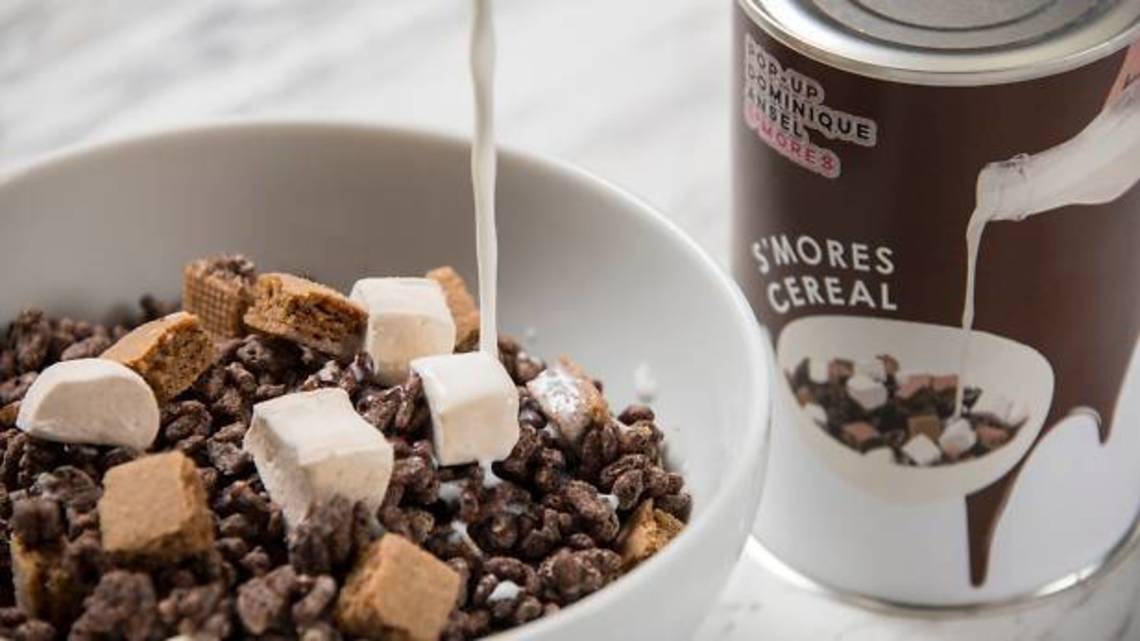 Gearing up for Valentine's Day well on time, Cronut creator Dominique Ansel sets up his first Tokyo pop-up inside Shibuya new 'smart mall' Modi from January 2. Look out for limited-edition creations like the Ultimate S'more and the creative-sounding S'mores Cereal, or just pick up some extra-fancy V-Day chocolates for that special someone. Note that the chocolate gift sets will only be available from mid-January on.

Shibuya Modi, Shibuya

99Chocolate Pop-Up Shop

Add some extra fun to your Valentine's Day chocolate shopping at this Shibuya pop-up, where bars topped with everything from dried fruits to chilli peppers, basil and bacon are hawked all the way up to February 14. And if the OTT combos on offer don't look satisfying enough, go ahead and check out the 99Chocolate website, where toppings and can be freely mixed and matched for maximum cuteness – or shock value.

Mark City, Shibuya

Dars Chocolat Boutique

In the news for their pun-tastic Star Wars-themed creations – the Japanese pronunciation for 'Darth' is the same as for the brand name – chocolate label Dars is taking a step up from the supermarket with this winter pop-up at Omotesando Hills.

They've teamed up with choc specialist Mika Ogura to create a limited-edition, French-style line available only here, with offerings ranging from a white chocolate, yogurt and berry mix to an espresso chocolate employing Tanzanian cocoa beans for a fruity but refreshingly bitter flavor. The shop also carries a range of fancy French cookies infused with Dars chocolate. This one might be worth keeping in mind if you're planning on some giri-choco shopping before Valentine's Day.

Omotesando Hills, Omotesando

Until Tuesday, March 29

(Related Articles from Time Out Tokyo) The best hot chocolate in Tokyo The best spots for plum-viewing in and around Tokyo Where to find free wi-fi in Tokyo