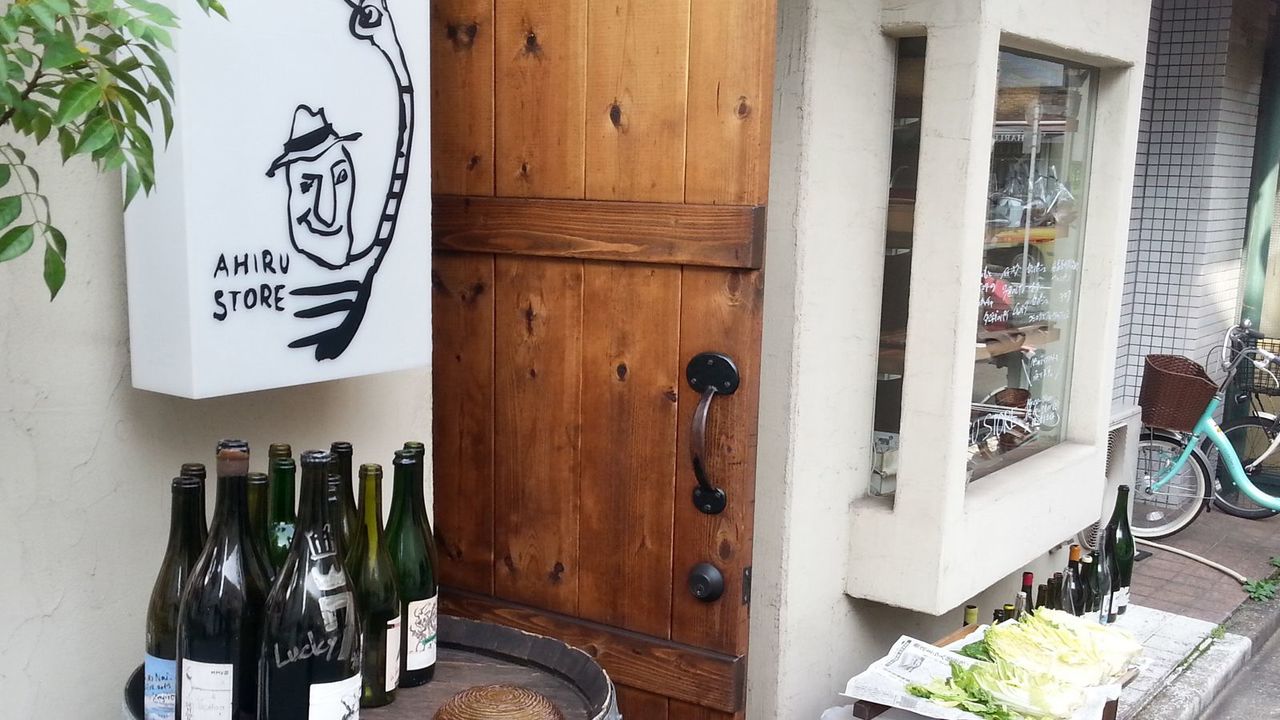 Here's a surprising fact: Japanese consumers were very early adopters of natural wine, developing a taste for it in the '90s – even before it became a trend in France. Since then, the natural wine movement has established firm roots in Tokyo, and shops and neighborhood bars boasting unadulterated wine are now plentiful in the capital.
Despite Japan's unfavorable climatic conditions, domestic winemakers have become passionate about realizing the potential of natural wine, with at least five vineyards producing Japan's first entries into the market, which are being enthusiastically received. There are several liquor stores in Tokyo that are devoted to natural wine and these days you can even see some brands stocked on the shelves of select department stores.
Natural wine is also a big hit with Tokyo's new generation of drinkers who don't consider themselves aficionados. They don't possess a taste reference acquired from a wine education or shaped by the familiar products of their region. They have no preference over origin or variety. Their palates are not trained nor are their minds aware of the traditional aroma and taste descriptors. They are drinking wine because they like it. They like the easiness of natural wine and the light mouthfeel, and describe it simply as 'drinkable' wine.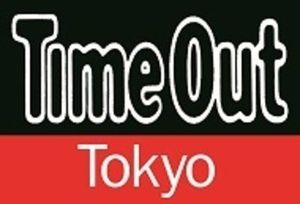 And in case you're wondering what exactly makes a wine 'natural', it's when the wine is produced with minimal intervention – nothing added, nothing removed. No chemicals or artificial fertilizers are used on the vines nor is there any manipulation of flavor or additives used in the winemaking process. Enough talk, here's where to drink.
Bar à vin Maison Cinquante Cinq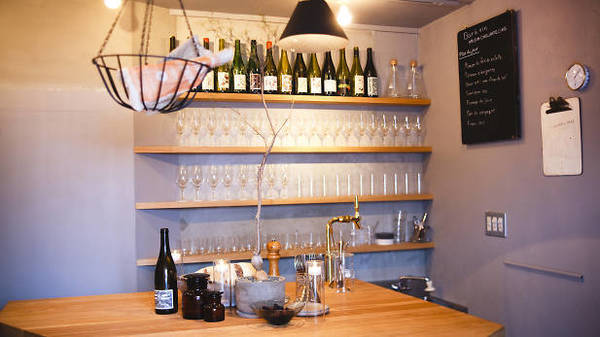 Tiny even for Tokyo standards, Bar à vin is a wine bar tucked under the stairwell to its sister restaurant Maison Cinquante Cinq.
There's standing room only, around a central table, and wines are available by the glass along with a short menu of French-inspired snacks to sustain you. In such an intimate setting it's easy to strike up a conversation with the person next to you on which wine they are enjoying. Otherwise, leave it to the sommelier who will bring out the selection of wines he's just opened for the night.
All brands are sourced by the owner who says he chose to stock natural wines because he 'fell in love with the taste' and the farmers' philosophy. A glass costs 1,000 yen, but the help-yourself homemade sourdough bread and dried figs on offer make the slightly high price worth it.
Location: Yoyogi-Uehara
Ahiru Store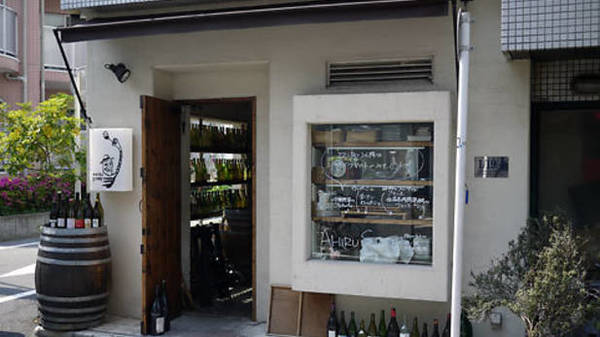 Everybody's favorite secret wine bar in Shibuya, Ahiru Store's reputation has far outstripped the size of its premises.
Located at the far end of Tomigaya (it's actually closer to Yoyogi-Koen Station than Shibuya), this corner bar is run by a sibling tag-team: he takes care of the wine list, she bakes the bread and oversees the food. Both are consistently interesting: sommelier Teruhiko Saito sticks to natural wines, predominantly French and many from little-known producers, with a rotating selection available by the glass from 800 yen.
Meanwhile, the kitchen serves up some superior bistro fare, running from sister Wakako's excellent rustic breads to generous salads to house-made sausages and pates. Portions are generous, and the food can be pretty imaginative, such as a wasabi-infused salad of chunky avocado and octopus. Good luck scoring a seat, though: Ahiru Store only takes reservations until 6.30pm at the latest, and it's not unusual to see hungry customers queueing patiently outside during the evening.
Location: Shibuya
Lug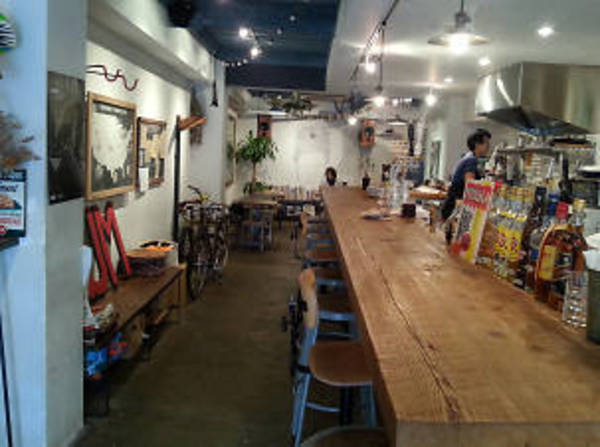 Giving off a relaxed, local vibe, Lug serves up great coffee and a simple lunch menu during the day and has a very impressive rum selection by night, boasting over 150 different bottles.
Unobtrusively located in the far back corner is a walk-in wine cellar that's stocked with 100% natural wine bottles. Sommelier Honzawa-san, or 'Pon-chan' by all who know her, is passionate about natural wine and is constantly rotating the wines available by the glass so that customers can expand their palate.
She also hosts a wine tasting on the first Saturday evening of each month during which she showcases two more unusual or higher priced wines (1,800 yen for two glasses). Wine by the glass starts at 720 yen and 3,600 yen by the bottle (if you buy them to take away, you get 20 percent discount). Peruse the predominately French bottles, but look out for the beautiful floral-painted labels of Shion Winery, a natural winery located in Yamanashi Prefecture.
Location: Hatagaya
A Day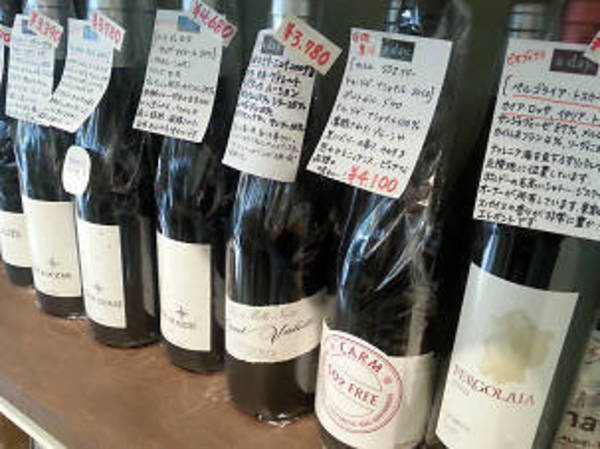 This boutique wine store prides itself on hand-selecting special bottles for its local clientele. With around 80% of stock being natural wine, you can find bottles from France, Germany, Italy, Spain, Chile, South Africa, Japan, America, Australia and New Zealand.

Bottles start at around 2,000 yen and there are plenty of interesting labels to catch your attention. Why not try a punchy 100% Grenache from Jauma winery in McLaren Vale in South Australia (5,400) yen; it will be the perfect conversation starter when brought around to a friend's place for dinner.

Location: Yogogi-Hachiman

Liquorland Nakamasu

Numata-san runs this small family-owned but very focused wine store. In 1997, he converted the shop from an everyday liquor store to center around natural wine after drinking his first glass and finding an instant connection to the grape and a sense of the terroir.

It spurred him to learn more and eventually convert not only his shop but his whole philosophy to match that of the natural wine maker and consumer: easy life, easy wine. You'll find a large selection in the refrigerated walk-in cellar – the majority is French but there are some choice bottles from Italy, Spain, Greece, Australia, New Zealand and Japan.

Numata-san is always on hand to give recommendations and wraps each bottle in a cold pack to ensure it travels in an optimal condition to its final destination. With bottles starting around 2,000 yen, you can find your entry point into the world of natural wine.

Location: Umegaoka

(Written by Sarah Crago/Time Out Tokyo)

Related articles from Time Out Tokyo New openings in Tokyo 2016 Best nail art salons in Tokyo 10 artists to watch in 2016