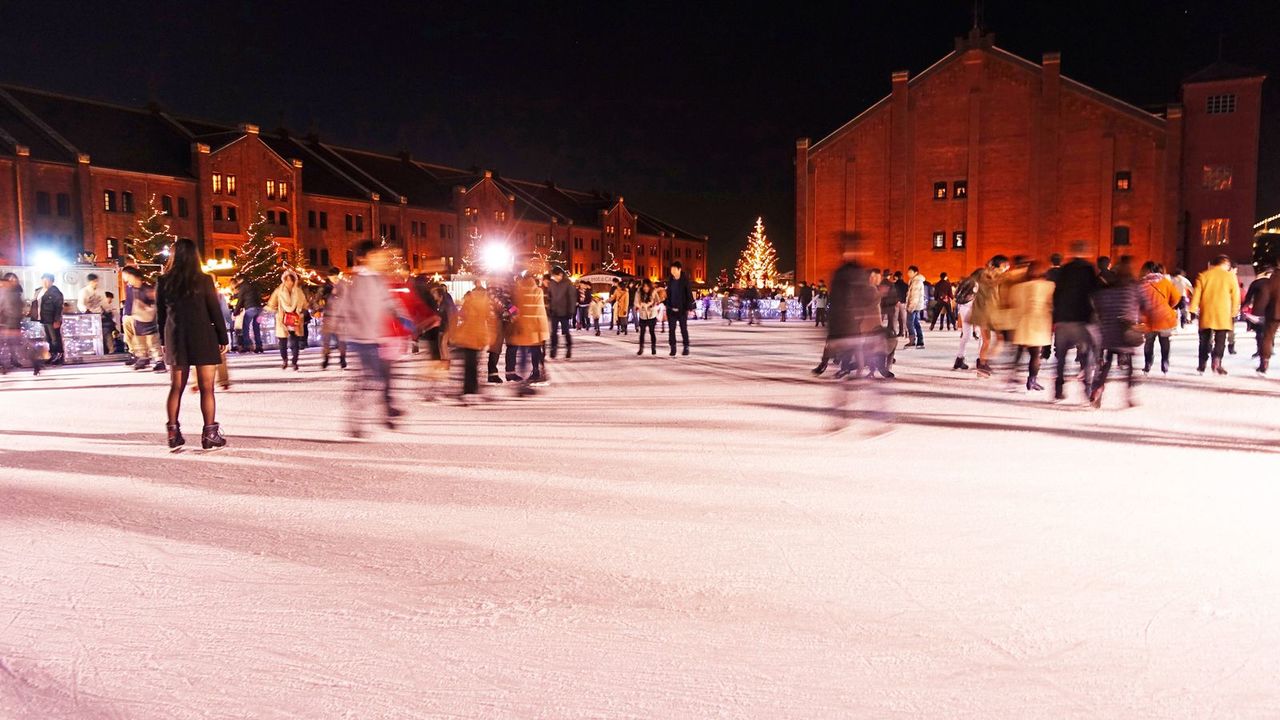 Winter's no excuse to stay inside. In fact, when the cold starts to creep through the wafer-thin walls and shoddy window frames of Tokyo houses and apartments, rather than trying to hide under a mountain of blankets, one might actually be better off engaging in some healthy outdoor activities.
Ice skating's obviously something best experienced out in the open, and quality rinks have been popping up all around the city in recent years.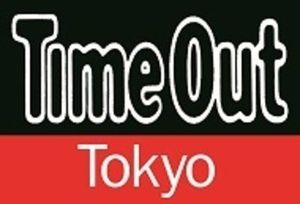 Here's our quick guide to the best skating spots out there, including both winter-only rinks and year-round, indoor facilities that are also great places for serious figure skating or ice hockey training. First-timer or seasoned veteran, family with kids or couple looking for a date spot – everyone's welcome, and gear rentals are available at most of these places as well.
Seasonal rinks
Toshimaen Skate Rink
Adjacent to both the Toshimaen amusement park and its neighboring cinema complex, this is an outdoor, old-school skating rink where the ice is still built up gradually from thin layers of frozen water. Re-entry is free for the same day, so it makes for a fun family outing as you can combine your skating experience with a quick trip to the rides or lunch at one of the nearby restaurants. Adding to the atmosphere are the Christmas lights and the cheery background music, both of which are turned on in the evening.
Park entrance 1,000 yen, children aged 12 and under 500 yen; skate rink entrance 600 yen; skate rentals 700 yen; 'skate set' (park and rink entrance, skate rental) 2,100 yen, children aged 12 and under 1,600 yen, after 3pm daily and on days when the amusement park is closed 1,300 yen for both adults and children.
Please note that the skate rink will be closed in case of rain, and is closed all day on January 19.
Location, Toshimaen, Nerima
Until Monday, February 29
Yokohama Red Brick Warehouse Art Rink
Located at the Red Brick Warehouse's event plaza, this popular and spacious ice skating rink is back for its eleventh run this year and again hosts a variety of performers who'll be entertaining visitors with music and more.
The organizers' goal is to create a warm and welcoming atmosphere at the venue, thus providing a place for people to make new friends. The theme for 2015-16 is 'Fruit Punch on Ice', with the surroundings designed by illustrator couple Shinya Harada and Kaori Seki. When you need a break from the ice, head to the nearby Art Rink Café for some actual fruit punch and snacks.
Location: Yokohama Red Brick Warehouse, Minato Mirai
Until Sunday, February 21
Mitsui Fudosan Ice Rink in Tokyo Midtown
Tokyo Midtown hosts this grand-scale outdoor skating rink, which can accommodate about 200 skaters and gets lit up beautifully by lights lining the entire perimeter from 5pm until 10pm every day. Best thing is that you don't even need to take off your skates to take a break in the heated 'rest area'. Wearing gloves is mandatory, while helmets can be borrowed for free.
Location: Tokyo Midtown, Roppongi
Until Sunday, March 6, 2016
Ice Skating at Tokyo Skytree
Glide under the bright lights at the foot of the Skytree, where this rink opens up for January and February. At night, the surrounding illuminations make for a comfy atmosphere, and you don't have to be an experienced skater to take part – the staff offer free lessons to all comers. The entrance fees include skate rentals.
Location: Tokyo Sky Tree, Oshiage
Until Sunday, March 6
Year-round rinks
Meiji Jingu Ice Skating Rink

Large enough for international competitions, this centrally located ice rink stays open year-round.

Citizen Plaza Ice Skating Rink

At 60m x 30m, this is a full-scale, international competition-sized rink that can accommodate ice hockey and other sports. Situated inside the Citizen Plaza entertainment complex in Takadanobaba, the rink is open to the public except for early morning and evening hours. Open for business year-round, the facility also provides a range of skating classes for everyone from children to senior citizens. The same building hosts a 40-lane bowling alley, tennis courts and dance studios.

Big Box Higashiyamato Skate Center

This indoor rink is generally open to the public, and is also available for ice hockey (at specified times only). Anyone is welcome to play during the ice hockey hours, provided that they're wearing all the protective gear required. You'll have to bring your own pads though - there are no hockey gear rentals.

DyDo Drinco Ice Arena

Formerly known as the Higashi-Fushimi Ice Arena, this sizable rink is capable of accommodating 3,500 visitors, and offers figure skating classes, Sunday skating classes, and more. The rink is only open to the public at specified times, so make sure to check the schedule in advance.

Shin-Yokohama Skate Center

This sports complex offers facilities for a variety of purposes, including an international standard-sized skating rink, which is open for skating year-round. The center is also used as a venue for ice hockey and figure skating, and offers spectator seating for up to 2,500 people. Make sure to check the official website before visiting, as the rink is occasionally unavailable to the public due to hockey games or other events.

Related articles from Time Out Tokyo Tokyo Illuminations 2015-2016 Ten unique places to take a selfie in Tokyo Where to eat wagyu in Tokyo