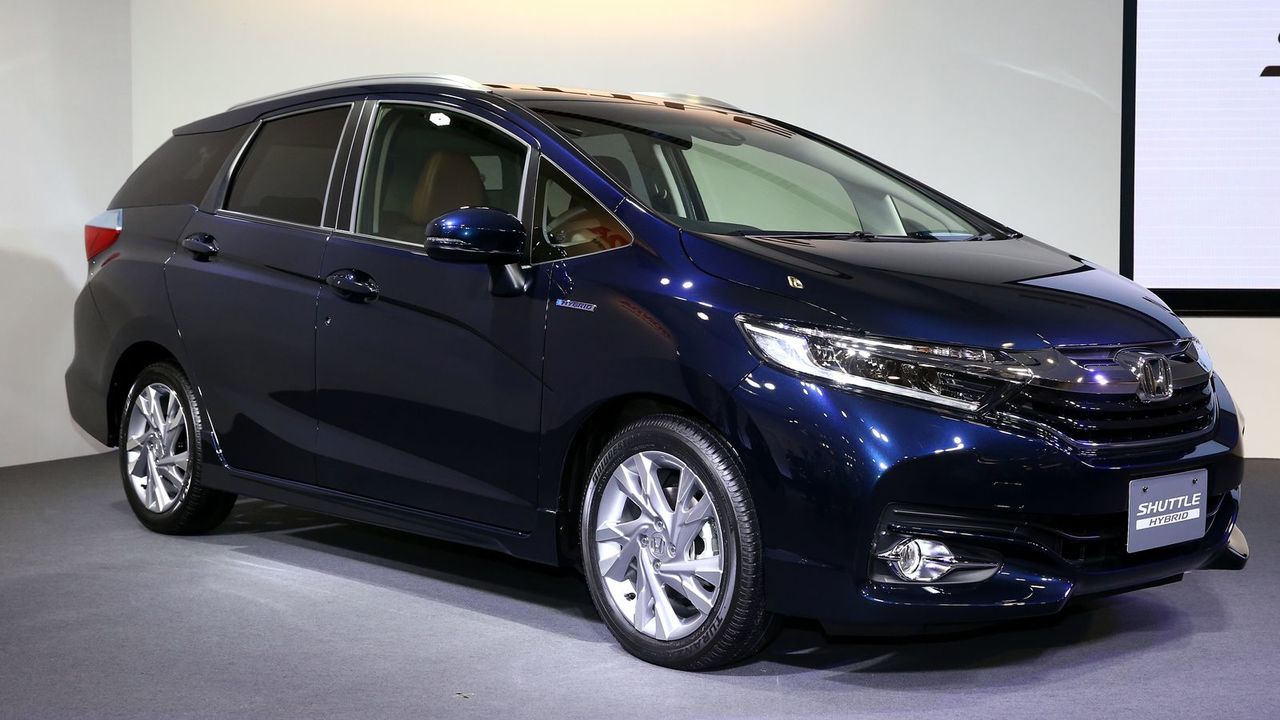 Seven months have passed since Takahiro Hachigo became president and CEO of Honda Motor. Despite increasingly positive results from overseas, Japan's domestic operations have met with tough challenges as Honda continues to trail behind other companies in the automotive industry. We talked to Honda President and CEO Takahiro Hachigo about Honda's efforts to regain its reputation.
How do you feel about Honda's current business performance and the challenges your company faces?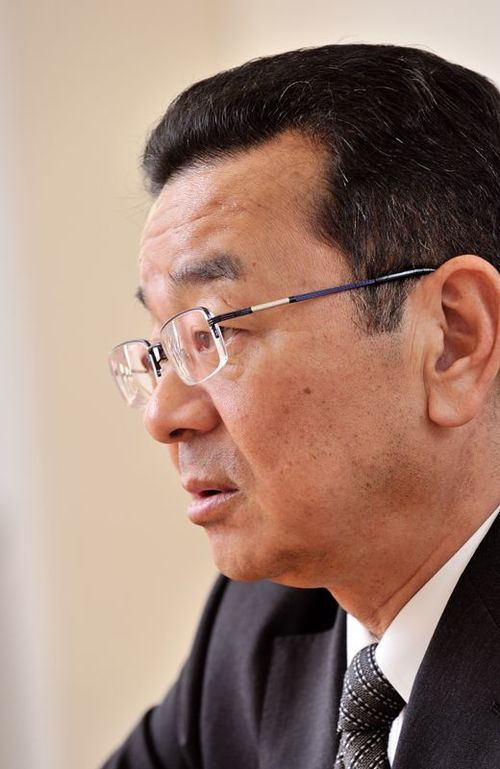 During the press conference inaugurating my new role as company president, I talked about the things I need to do and the things I want to do. One of these was to continue pursuing former President Takanobu Ito's "Global Hexapole System," and another was to create products with uniquely Honda qualities.
Regarding these products, last year we offered some new models and features including the S660 kei (compact) sports car as well as the Step WGN minivan's "Waku Waku gate" — a rear door that can open both vertically and horizontally. We also released the Civic Type R in Japan and a new Civic model in North America. It goes without saying that these were not accomplished during my half-year as president. They had been in the works for some time, and we released them as part of our continuing efforts to provide customers with unique Honda products.
Even though you have released many models designed specifically for each region in line with the hexapole system, some say that insufficient R&D resources ultimately led to the repeated Honda Fit recalls.
Overreliance on the North American market was a major problem at Honda. Our future prospects would be bleak if we merely sold products designed for North America in other parts of the world, which is why we adopted the hexapole approach of strengthening business efforts in China, India, and other regions. This was definitely the right direction for Honda to take.
We have put out some excellent regional models for North America, India, China, and elsewhere, and efforts to bolster global models have also gone well — the Vezel/HR-V SUV has met with highly positive responses. We have already created a rich product lineup, which is why we are gearing up to take things to the next phase. However, not all regions have achieved full operational independence. Some still require R&D and manufacturing support from Honda in Japan.
Inefficiencies have also surfaced in certain operational areas. For example, we have been working in various regions to boost local capabilities and build new plants on a large scale with an eye toward the manufacture of region-specific vehicle models. However, in some places, factors such as changes in the economic climate have resulted in slower sales growth than initially anticipated, resulting in a gap between sales performance and production capabilities. This is a problem we need to solve as quickly as possible.
Focusing on global-scale optimization
What types of improvements do you hope to make?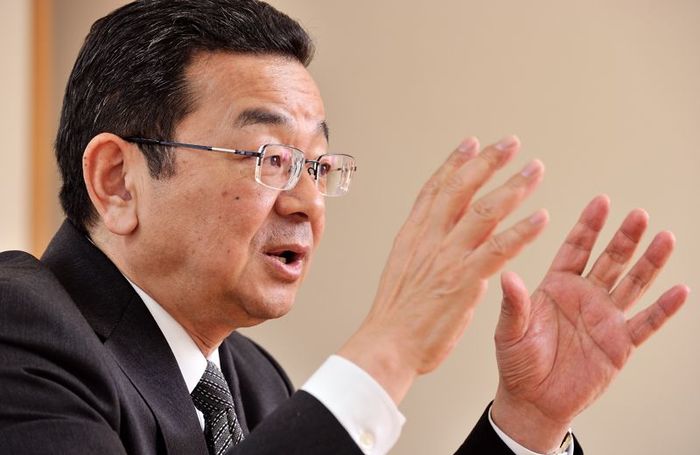 Until now, we have pursued independent production of regional models in each of the six regions, but moving forward, I want to focus more on global-scale optimization.
Our five-door Civic, for example, is made in Europe, whose market has been the primary venue for its sales. When we want to sell this same product in places like the United States and Japan, it would be better to concentrate all production operations in Europe using individual designs and specifications tailored to the target country's market, rather than trying to manufacture the vehicles separately in each region.
Does this mean you plan to change the "local production for local consumption" approach you have utilized up until now?
Local production for local consumption will still serve as the foundation of our approach. However, in consideration of the unpredictability of our current global economic climate, it is necessary for regions to mutually support and assist each other. Even though each customer region has its own unique characteristics, it's best to pursue things that can be appreciated equally among the regions. Rather than trying to fine-tune products according to local tastes, we need to first enhance the overall appeal of our vehicles.
Honda seems to be overextending product development efforts in relation to its scale as a corporation. Less demand needs to be placed on development resources in order to achieve stronger products.
We are currently revising our lineup of shared, inter-regional models as well as models modified for sales in different regions, which has been helping to reduce the demand on development resources to some degree. Rather than simply shortening development times, we have to pursue more efficient automobile design efforts, which includes retooling research division operations as well as manufacturing, procurement, and so forth.
The concentration of production operations in Suzuka has led to success in kei car sales. Is insufficient collaboration between the Tochigi Automobile R&D Center and the Aoyama head office one of the reasons behind the poor performance in non-kei vehicle classes? Do you feel it is necessary to consolidate production operations for other vehicle types as well?
The Suzuka situation is easy to grasp because they specialize in kei car production. I believe that the Tochigi Automobile R&D Center, on the other hand, needs to operate in a way that is more closely aligned with the market.
The Jade was originally created for the Chinese market, and the Grace was a version of the City designed for the Asian market excluding Japan. These were both developed through collaboration between the Tochigi R&D Center and the relevant sales regions. In the Jade's case, the R&D Center needs to have a thorough understanding of both the Japanese and Chinese markets and take a leading role in discussions regarding its necessity and demand in these regions. Developers in Tochigi need to visit the region in question, even if doing so is somewhat inefficient.
Regarding the Takata airbag incident, if Takata suffers a financial crisis as a result, will Honda take measures to help them?
The things we need to focus on at present are prioritizing customer safety and peace of mind while striving to improve recall efficiency, and elucidating the true cause of the problem. These two factors are the most important. Even while working together with Takata, responding to the situation has proven quite difficult. The future is something to be discussed separately at each of our individual companies; we don't have any say in Takata's affairs. That's all I can tell you at the moment.
Currently, Honda is failing to meet people's expectations. What is necessary to return the company to its former, strong position in the market?
The most important factor is creating products that people recognize as having qualities only Honda can offer — products that can change people's lives and lifestyles. Honda products include two-wheel, four-wheel, and all-purpose vehicles, and in 2015, we even expanded operations to include jet aircraft.
We are proud to be one of the world's top mobility product companies that sells its products to 28 million customers each year. In order to foster new possibilities in the mobility product market, we must continue making progress while taking into consideration the current times and various customer regions.