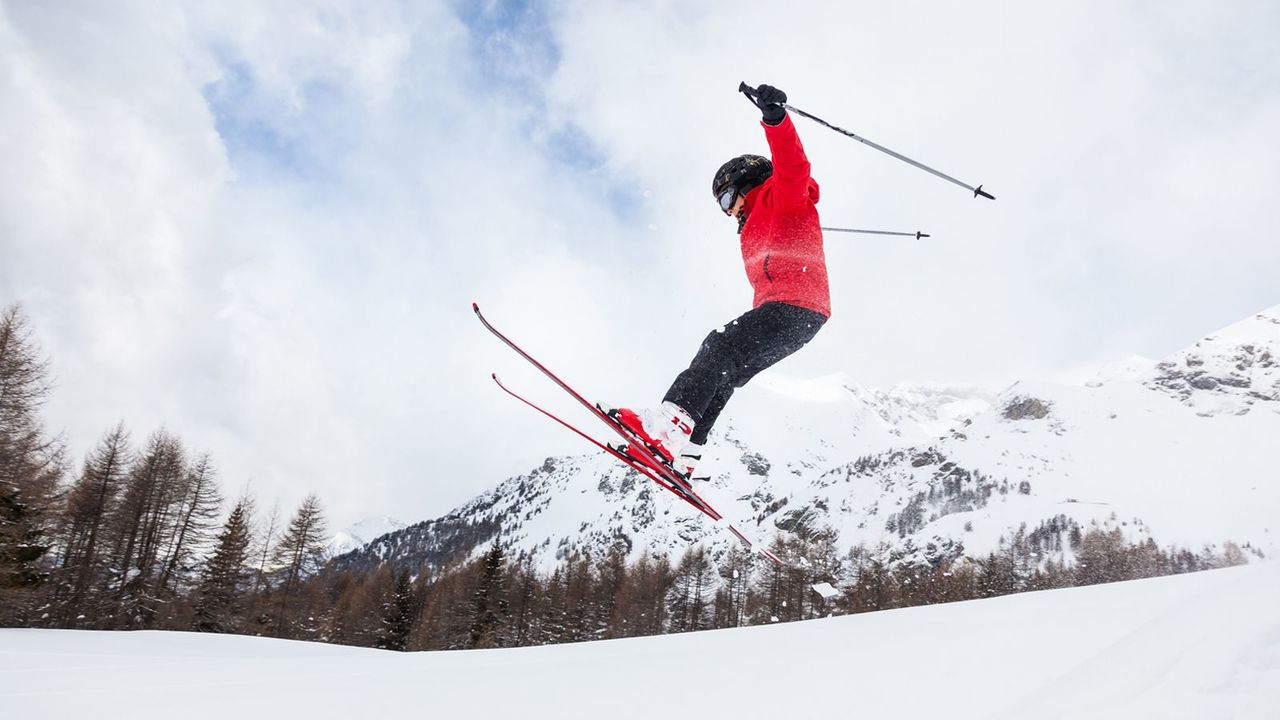 As Japan paints itself to reveal a frosty landscape, ski enthusiasts flock to the countryfrom the world over. However, finding a family-friendly ski resort that caters to both children and adults of varying skills could be quite challenging, especially during the peak season.
One obvious example that may come to mind is Niseko, world renowned for its finest powdered snow and varied slopes that cater to beginner, as well as advanced skiers and snowboarders. But as you venture out of Niseko, you will find that Japan is a family-friendly ski heaven, with ski sites scattered across the country.

If you're a beginner or traveling with your kids this winter, Rakuten Travel has hand-picked the top 10 family-friendly ski resorts across Japan for a bit of family fun!
Hokkaido
Kiroro Snow World, Akaigawa
Located a mere 1 hour from Sapporo, Kiroro Snow World is bringing in local and foreign repeat skiers. Equipped with ski classes for both kids and adults as well as playrooms and nurseries for the little ones, Kiroro Snow World is a perfect family resort. Snow rafting and mini snowmobiles are also available for adults. After a day at the slopes, you can soak in the hot spring facilities to relieve your sore muscles!
Rusutsu Resort, Rusutsu
Located in Rusutsu which is seeing a 35% increase1 in reservation this winter2 for the ski season, Rusutsu Resort has an array of family-friendly activities. Aside from the sledding and snow tubing, children can play indoors in the kids' recreational room while the parents hit the slopes. Within minutes out of the resort, families can spend a funfilled day at the amusement park for a change in scenery.
Iwate
Appi Kogen Ski Resort, Hachimantai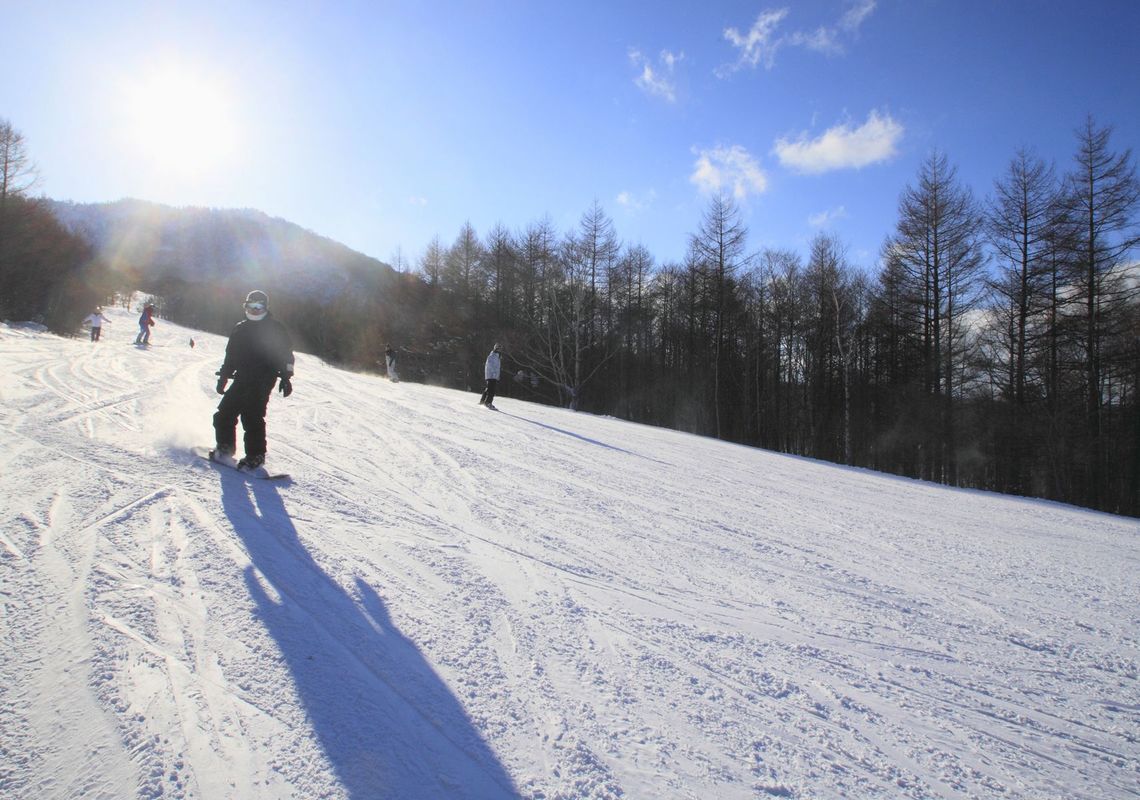 Hachimantai, located in Iwate is bringing in 84% more reservations this winter for its scenic and activity-rich location. Appi Kogen Ski Resort is one of the main attraction spots of this area, famous for its gentle slopes, spacious private area, and its 72-meter long surface lift. Various types of lodgings adjacent to the ski slope adds variety to your stay, making it a popular family vacation spot.
Fukushima
Grandeco Snow Resort, Kitashiobara
Located in Kitashiobara of Fukushima, which is seeing a 62% increase in reservations this winter, is home to Grandeco Snow Resort. Families can relax and enjoy the snow resort's 3,500 meter beginner-friendly "Rainbow Course" and conveyor belt-equipped lifts. The pristine shores around the Goshiki-numa Five Lakes in the same vicinity are lined with inns offering excellent cuisine.
Hoshino Resort Alts Bandai, Bandai
Also located in Fukushima, Hoshino Resort Alts Bandai is a popular family resort throughout the ski season. Even through the highly congested weekends and holidays, the 'family priority parking' will ensure speedy parking. The beginner and family slope areas were designed for multi-purpose activities from skiing to sledding. The nearby villas boast a unique atmosphere and are highly recommended by the locals.
Niigata
Joetsu Kokusai Ski Resort, Minamiuonuma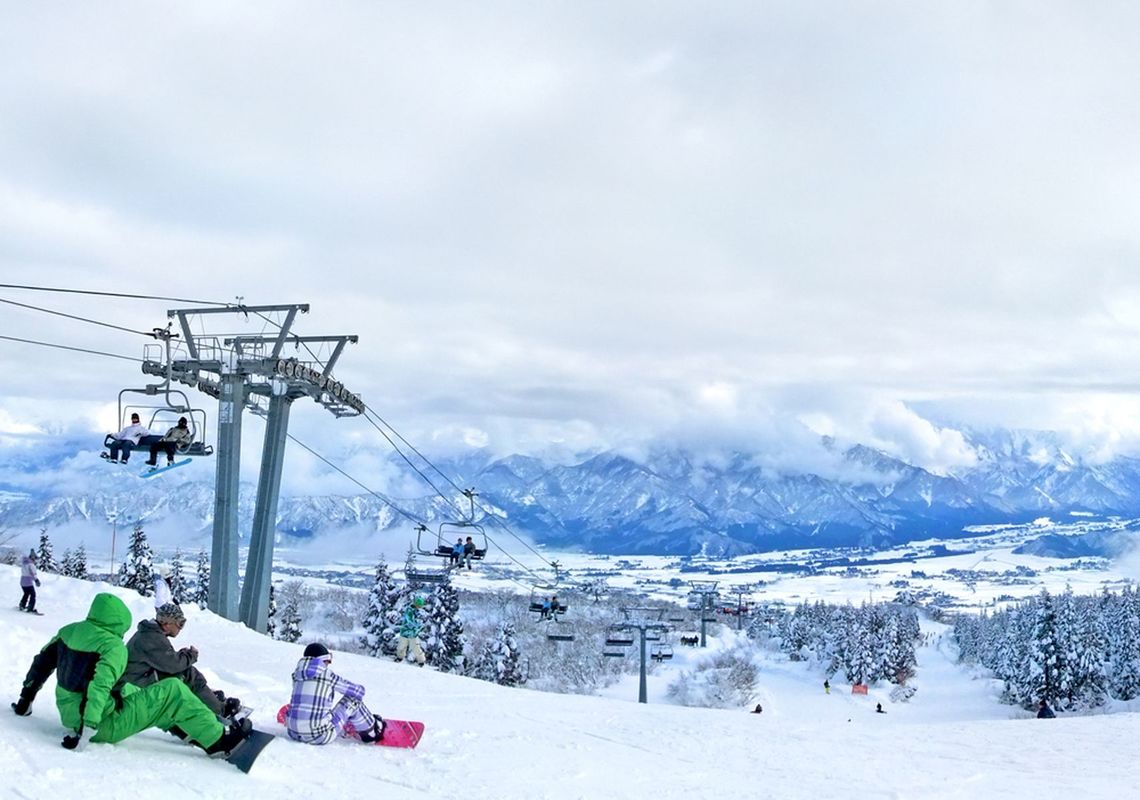 Famous for their snow sport equipment variety, you will want to bring your family here for some adventure and fun! At "Kids Paradise", children can enjoy snow tubing and snow strider snow bikes, as well as take part in sledding courses. Whether you have kids or are actually a kid-at-heart, you will have a blast at the Joetsu Kokusai Ski Resort.
Naeba Ski Resort, Yuzawa
From snow trains to snow tubing, Naeba Ski Resort will not disappoint! The resort is also equipped with a slope designed specifically for kids, as well as a nursery. You can rent ski gears and take lessons as a family, highly recommended for families who want to ski together.
NASPA Ski Garden, Yuzawa
Also located in Yuzawa, NASPA Ski Garden's mascot penguin "Pingu" is proving to be very popular this season, bringing in nearly 40% more visitors to the area. Pingu is spotted on every corner of the resort, cheering kids on! As a unique twist to this resort, they have equipped a sledding-only slope for kids as an alternative to ski slopes.
Nagano
Karuizawa Prince Hotel Ski Resort, Karuizawa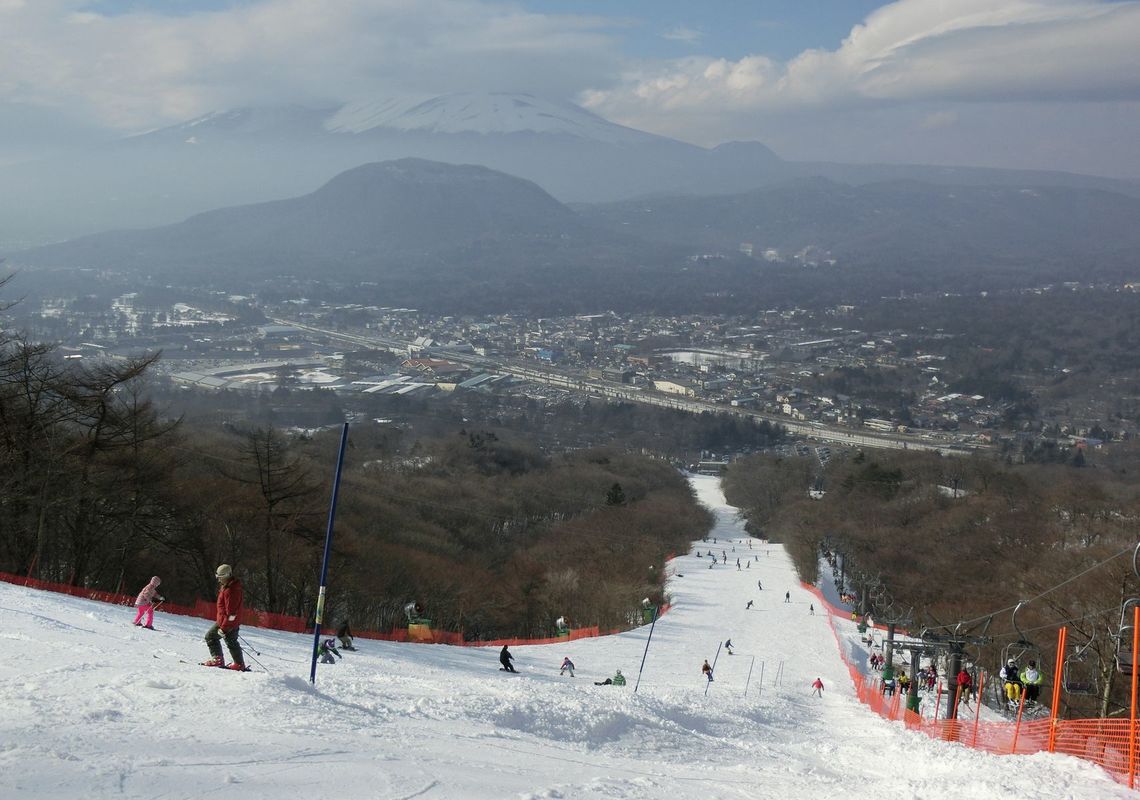 Located 3 hours from Tokyo, Nagano is known for its scenic nature and tall surrounding mountains, which earned the nickname "Roof of Japan". Staged as the center of sports,
Nagano hosted the Winter Olympics and Paralympics in 1998, it continues to attract sports enthusiasts every winter. Particularly for Karuizawa, Rakuten Travel has observed a nearly 90% increase in reservations this winter.
Karuizawa Prince Hotel Ski Resort boasts the distinction of being the biggest in Japanto be made by an artificial snow machine. The 'kids park' and 'kids-only school' are great for families with small children. There is no cover charge for children of elementary school age and younger to use the ski lifts! For the parents, the surround area offers outlet shopping malls and various leisure activities—your stay is guaranteed to be wellrounded and enjoyable.
Shirakabako Royal Hills Ski Resort, Chino
This resort is famous for its carefully childproofed equipment. The playroom is securely fitted with a net partition, and the lifts are equipped with chairs to ensure children's safety. If you are nervous about bringing the little ones skiing this winter, this resort will have your family fully protected!