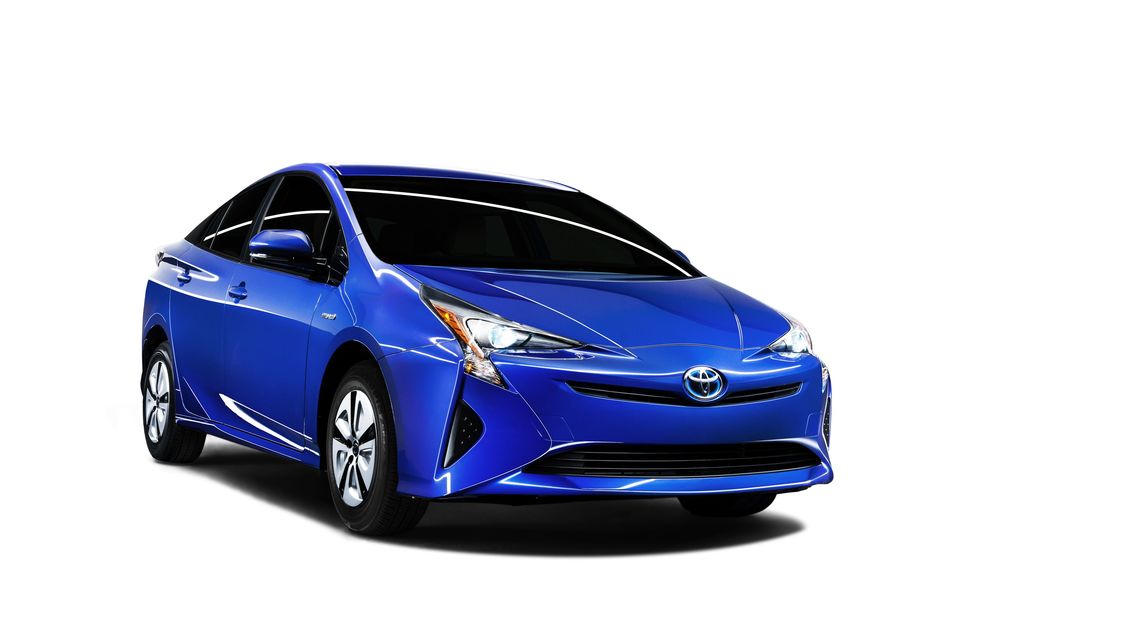 This is  part-two of a two-part article.  You can read part one
here
.
Toyota Motors, the leading Japanese automaker, will introduce the fourth generation of eco-car Prius in this year-end. It must reiterate the strong presence of hybrid vehicle (HV) in the world.
HV is so popular in Japan because they are particularly suitable for the road and traffic requirements in this country. And the Japanese government has supported the sales of environment-friendly cars by providing preferential taxation.
But the landscape of HV market is hardly the same elsewhere. The total share of HVs in the global automotive market is limited to within a 2% range.
Especially in developing nations, you see very few HVs on the road. The high-spec motors and batteries equipped in HVs are yet too costly for these emerging markets. Even Toyota that enjoys 13.8% share in global car sales is still having a hard time making foray into most of these regions with its hybrid portfolio.
In Europe and emerging countries, high-mileage models that run with advanced internal combustion engines like downsizing turbo and clean diesel form the mainstream of low-fuel cars. These alternative fuel-efficient solutions have enabled Volkswagen and other German and European initiators to hold a clear lead over Toyota in almost all of these eco-car markets.
For Toyota to catch up with the European competitors, there is no faster way than to hone its craft of what it is best at. In other words, its logical shortcut would be to further refine its signature hybrid technology and incorporate all those engineering advancements into its next-generation Prius model.
And more importantly, Toyota seriously wants to make its newly released flagship HV a huge hit around the world again to recapture the top position in the eco-car market globally. The top management sees that the first step is to win a wide support in North America, where there are as many or even more green car enthusiasts than in Japan.
But in the U.S., the center of the North American market, a headwind is blowing as strongly as never before.
Popularity fell as oil price dropped
Actually in Japan, Prius did not sell much when it initially came out, nor did the second generation. It started gaining popularity first in North America, and in particular, on the West Coast.
A big boom arrived in 2005, triggered by the media that caught sight of Leonard DiCaprio appearing in Prius before the red carpet leading to The Academy Awards ceremony site that year. Following this game-changing event, this hybrid caught on fast especially among the many eco-minded consumers in California. The local Toyota dealers were flooded with new orders to a point that made them gasp of supply shortage for some time.
The price hike of crude petroleum at the time also fueled the high demand of Prius in North America where a great number of consumers commuted long distance to and from work by car. As the gasoline price kept rising, it did not take long for these commuters to switch their daily means of transportation to high-mileage vehicles.
The sales of Toyota's fuel-efficient ace runner continued to surge in this region through 2008 when the crude oil price marked a record-high 147 dollars per barrel.
The turning point came when the shale gas revolution occurred in the region. The sign of sales decline became clear when the market reconfirmed that this continent and its offshores were blessed with an abundant amount of recoverable crude gas reserves.
The technological innovations that followed eventually lowered the cost for drilling and extracting shale gas to the considerable level, making conventional oil producers less and less competitive. Their globally controlled crude oil price plunged late last year, and continues to sink low in the 40-dollar bracket per barrel.
Since then, large-sized vehicles like pickup trucks have rapidly regained their sales growth in North America. This trend owes largely to the fact that a vast majority of consumers in the region are no longer caring much about the gasoline price.
Hybrid versus electric
Recent automotive market research apparently shows that the falling crude oil price is going against HVs. "Not only that, electric cars like Tesla may become a more preferable choice than hybrids to many," warns Toru Hatano, the principal analyst of IHS Automotive.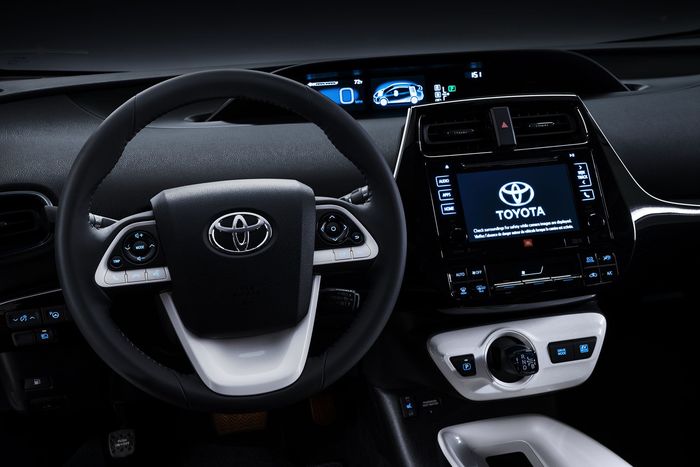 The progressive eco-minded consumers that first jumped to Prius are now shifting their eyes towards electric vehicles and plug-in-hybrids. Even the state of California, the key regional market for Prius in North America, has curtailed the tax break provided to its local HV buyers.
Toyota knows that too and a sense of crisis is heightening among the top executives. Their decision to hold the new Prius world premiere in the U.S. rather than in Japan where this car is going to be released earlier says a good deal about it.
But even if the new Prius does not become a big seller in the U.S., "the automaker will probably still be able to reap a good amount of profit," foresees Barclays auto analyst, Tatsuo Yoshida. According to his latest observation, Toyota Motor Sales, USA (TMS) is thinking of tightening the sales incentive offered to its national dealers from next spring when this new model arrives.
Currently, TMS is providing them around $2,800 for each Prius sold, which is an extra 500 dollars or more than the average reward they receive for selling a different Toyota-brand car. So the alleged new dealership arrangement alone is likely to make Prius more profitable in North America "in addition to the drastic cost cut that must have already been realized through TNGA," says Yoshida.
Will the new Prius be able to push Toyota forward despite of the headwind blowing strongly against it? We now know that it has been fully redesigned, not only as a further advanced ecological package, but also as a dazzling new HV that can thrill the auto fans with basic driving pleasures better than ever.
The world is waiting to see whether this latest solution is going to navigate the Japanese auto king as planned to a promising new direction worth pursuing as its next giant step. And if it proves right, it will definitely mean a whole lot to Toyota as a daring champion that never stops challenging the status quo.
The article originally appeared in the September 19th issue of The Weekly Toyo Keizai.