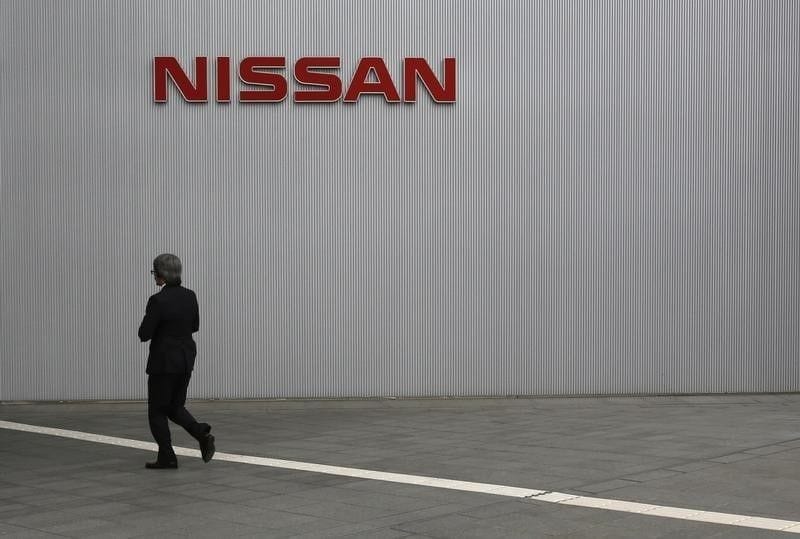 (Reuters) - Nissan Motor said on Tuesday that its mid-sized Altima sedan would go on sale in November in the United States as a redesigned 2016 model.
The new version of the company's top-selling vehicle will have a starting price of $23,325, including delivery charges and before taxes.
Altima clocked sales of 238,200 in the United States in the first eight months of 2015, a 1.2 percent gain from a year earlier.
Sales generally rise when a model is refreshed, although sedan sales have been falling recently as consumer have favored sport utility vehicles and crossover vehicles as well as pickup trucks.
Jose Munoz, head of Nissan in North America, said the new Altima with the base 2.5-liter engine would get 39 miles per gallon on the highway, a figure not yet confirmed by the U.S. Environmental Protection Agency. That is up from 38 mpg for the current 2.5-liter Altima.
Nissan is also looking to close the gap with Toyota Motor's Camry, the market leader.
The Camry notched U.S. sales of about 292,000 in the first eight months of the year. But that was down 4.8 percent from a year earlier.
"Altima has experienced five consecutive years of sales growth ... a feat no other mid-size car can claim," Munoz told the Automotive Press Association in Detroit on Tuesday.
The new model will feature a new look for the exterior and have expanded safety and security features, Nissan North America said in a blog post.
The new safety features include a predictive forward collision warning system and a radar-based blind spot warning system, Nissan said.
(Reporting by Radhika Rukmangadhan in Bengaluru and Bernie Woodall in Detroit; Editing by Savio D'Souza and Lisa Von Ahn)