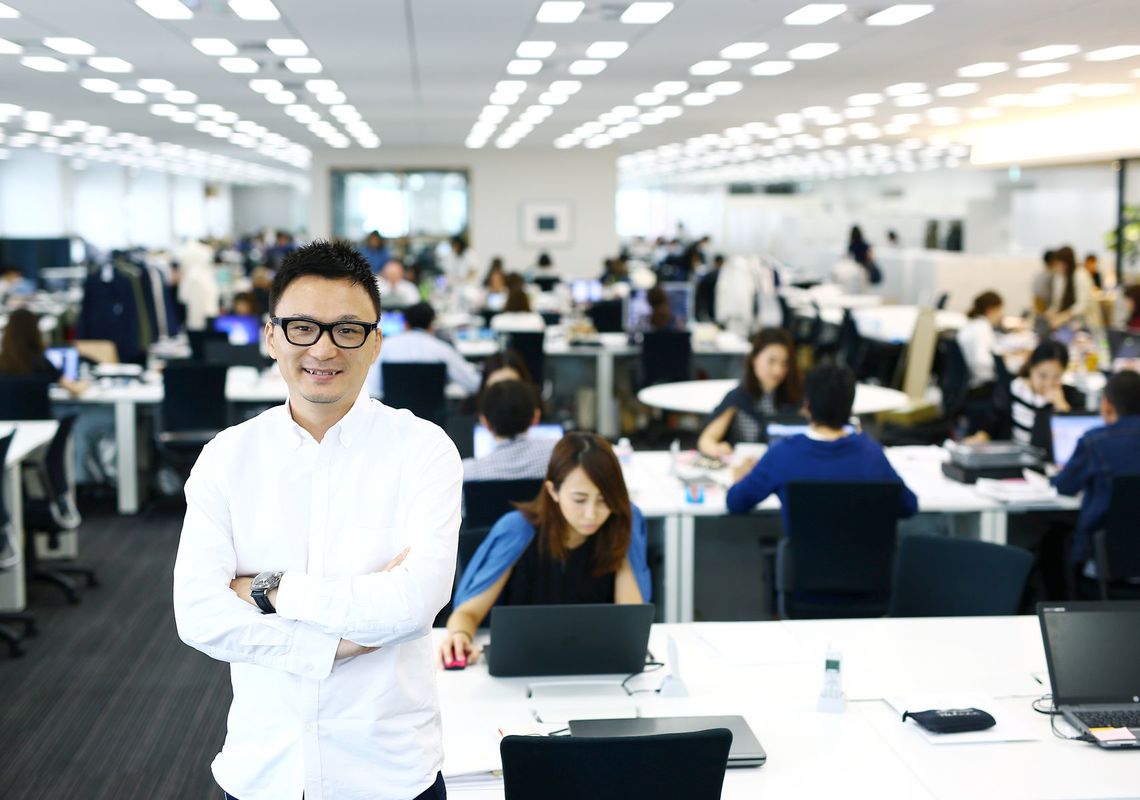 Cross Company founder Yasuharu Ishikawa is a maverick in the world of fashion retailing with his store Earth, Music & Ecology. Brash and bold, he is sometimes compared with Tadashi Yanai, the flamboyant founder of Fast Retailing of Uniqlo fame. Ishikawa is touted to be the next leader in the industry in the post-Yanai, post-Uniqlo era.
Cross Company aims to be listed next year on the First Section of the Tokyo Stock Exchange. With the company's recent staggering growth, this ambition doesn't seem far-fetched. Sales have soared twentyfold in the past decade, and in fiscal 2014 (for January 2015), the Cross Company group reached the 100-billion-yen milestone. Today it boasts over 1,000 stores worldwide.
The company's main brand, Earth, Music & Ecology, launched in 1999, tops sales for casual clothes for young people. Ishikawa's dreams, however, don't stop there.
"I want to go even more global. I'm aiming to join the ranks of Zara, Gap, and Uniqlo," he said.
Cross Company has never hesitated to do things the way they've always been done. In fact, the company's underlying philosophy is "Do it differently."
Ishikawa has always loved clothes. At the age of 23, in Okayama Prefecture, his native place, he opened a boutique specializing in eye-catching clothes purchased mainly from Europe and the United States.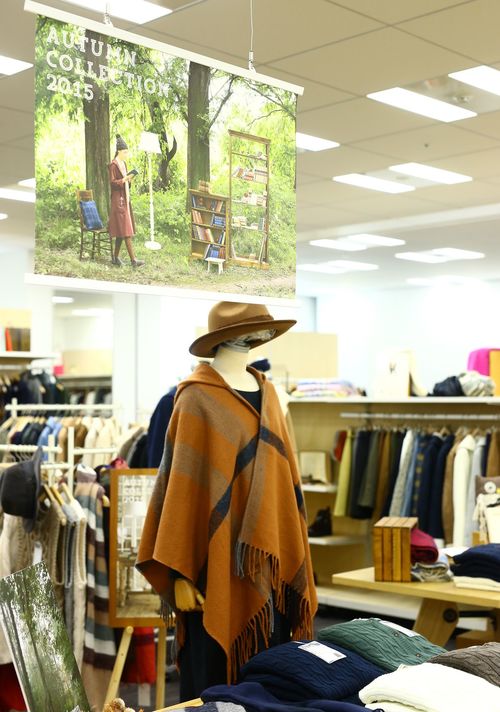 In his fourth year of being in business, he launched Earth, Music & Ecology. The store sold casual, simple clothes. Simultaneously, he shifted to specialty store retailing of private label apparel (SPA), a business model rarely used in Japan during those days.
At the height of his success, this was a bold move. Yet Ishikawa's new venture was successful, with hundreds of customers queuing when the first store opened.
Ishikawa also revolutionized his sales networks. In 2003, he opened a store in the busiest shopping district in Tokyo: the building at Shinjuku Station. During those days, so-called "fashion buildings" were the rage, which were filled with boutiques or stores for household wares. In contrast, buildings like the one above Shinjuku Station had either cheap stores or shops targeting middle-aged housewives. As such, brand-name clothing manufacturers avoided setting up shop in these buildings.
Opposition means opportunity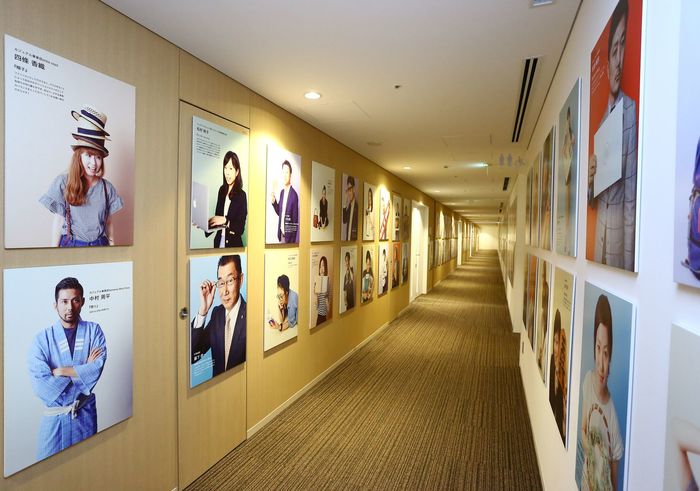 As expected, Ishikawa was met with opposition. But he was determined to go ahead. Eventually, these station buildings replaced the "fashion buildings" as the trendy and popular hot spots in Tokyo.
By 2005, Cross Company had set up shop in most of these lucrative locations, which are a magnet for shoppers.
Cross Company also expanded to that icon of family life: the suburban shopping mall. This strategy also worked, and the stores continued to drum up extraordinary sales.
However, everything changed in 2009. Competitors began to recoup, and sales started to drop.
"After several years, our competitors began to copy us. The market itself began to mimic us," Ishikawa said.
So he decided to take a gamble. He realized that no apparel manufacturer in the youth market had advertised itself on television.
Internal voices were mostly skeptical. They didn't see the point of such a huge investment in TV commercials. Ishikawa decided to invest 1.2 billion yen or half of the 2.9 billion yen profits in their TV budget. Eight percent of Earth, Music & Ecology's sales were reinvested in advertising. In the apparel industry, the average is about 2%, so this is "a truly abnormal figure."
For Ishikawa the maverick, however, this was simply a chance to show his true colors.
"Strong opposition means opportunity," he said, and he didn't hesitate.
He noticed that the previously state-run railway company JR had raised its profile immediately after making a massive investment in television advertising. Employees became proud of their workplace, and with this pride in a higher profile, service improved.
"Whether the TV ads would succeed or not was a fifty-fifty risk," said Ishikawa. "Yet when we started this, only about 17% of the public knew about Earth, Music & Ecology. My view was that if the figure reached 70%, at least the employees could stand proud before their parents and acquaintances. I thought that even if we failed, the company wouldn't go under.
The company was on course to create a Chinese subsidiary in 2011. Aoi Miyazaki, an actress popular not only in Japan but in the rest of Asia, appeared in the TV ad. When the ad was aired, there was an element of surprise, and suddenly, the Earth, Music & Ecology brand became hot news, and the results were visible in sales.
In fiscal 2010, the year the TV ads started, sales reached 41 billion yen, or 1.5 times that in the preceding year. Profits were 2.5 times that in the preceding year at 7.2 billion yen. Both these figures are the highest in the company's history. Just four years later, sales reached over 100 billion yen. (To be continued)
The article originally appeared in the September 12th issue of The Weekly Toyo Keizai.