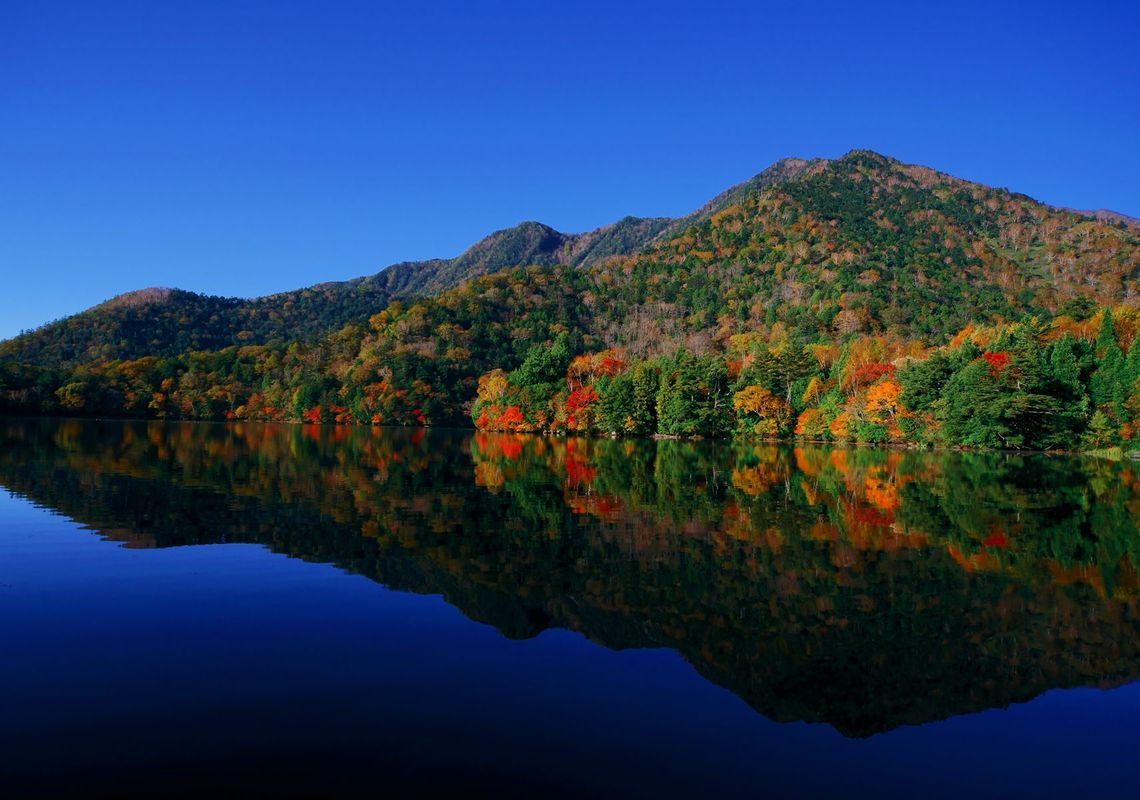 When the scorching heat of Japan's summer rays slowly changes its course, it welcomes a brand new season of vibrant colors, mild weather and ample harvest. The autumn of Japan paints the country in nature's palette of glorious hues of red, orange and gold, enchanting all who visit.

Japan boasts its beautiful autumn foliage to the vast temperature change and variety in elevation throughout the country. Starting from the northern tip of Japan, the autumn foliage, or koyo (紅葉) works its way across the country towards the central and southern part of Japan over the span of two to three months.
Although the autumn foliage can be admired anywhere in Japan during the season, Nikko, located a few hours north of Tokyo is particularly popular for its lush and vibrant landscape.
Nikko is at its best in autumn
For those wanting to get a head start in experiencing the magical autumn colors of Nikko before the hotel rooms sell out, Rakuten Travel has already observed a strong growth of 6.7% increase in autumn foliage accommodation plan reservations this fall compared to the same period last year, and that number is expected to grow as it gets closer to its optimal viewing period for koyo in mid-October.
Reservations in Nikko peak in the autumn particularly to admire Nikko's bright hues, it is no surprise that reservations have seen a positive growth. Moreover, tourists are paying over 20% more this fall to get a glimpse of the spectacular colors of the autumn leaves this year, signifying a growing demand from last year.
To navigate the foreign tourists to the beauty of Nikko this season, Rakuten Travel has compiled a complete list of "12 places that will take your breath away". Here are some of the places from the list.

Ryuzu Falls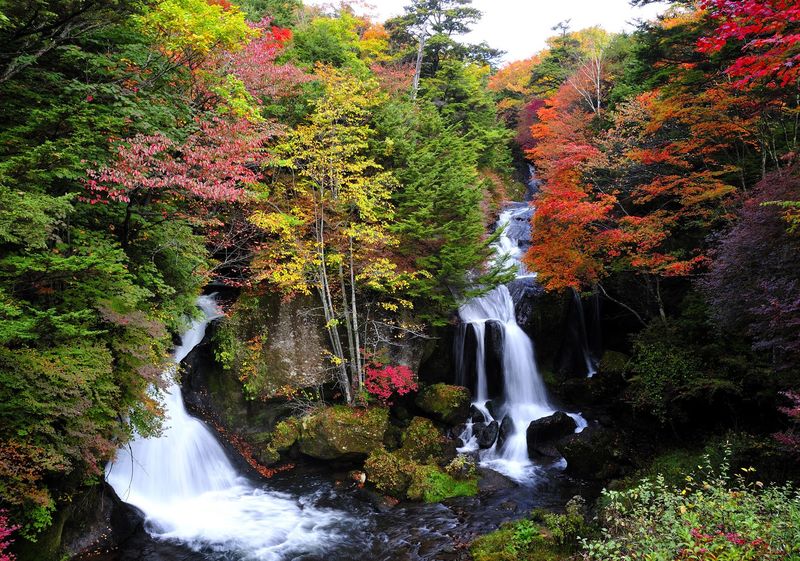 As if taken straight out of a picture book, Ryuzu Wateralls
is a must go-to spot in Nikko, especially in the fall. Ryuzu Waterfall is named after the shape of the falls resembling
the head of a dragon, or "ryuzu".
The waterfall located on the Yugawa which pours into Chuzenji Lake goes on for about 210 meters before falling into a plunge basin where it splits into two. There is a viewing platform right in front of the waterfall, where tourists can stop and admire the majestic view. The location is known for having early fall foliage in Nikko, where the waterfall, situated against the rich mist and an abundance of trees, creates a breathtaking view.
Expected fall foliage viewing period: early October to mid-October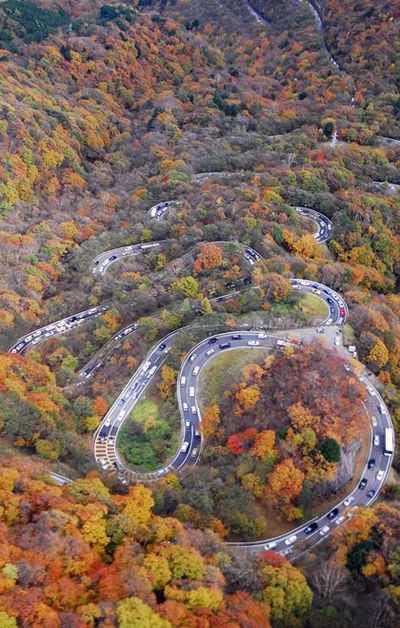 Nikko Irohazaka Winding Road
As a famous tourist spot, "Nikko Irohazaka" has been picked as one of "Japan's 100 Roads."
The color of the mountains changes subtly on different altitudes, so you can see where the leaves are turning into hues of red, orange and gold. Although the location is stunning to behold, the panoramic view is simply splendid.
Expected fall foliage viewing period: mid-October ~ early November
Odashirogahara Marshaland (Lake Odashiro)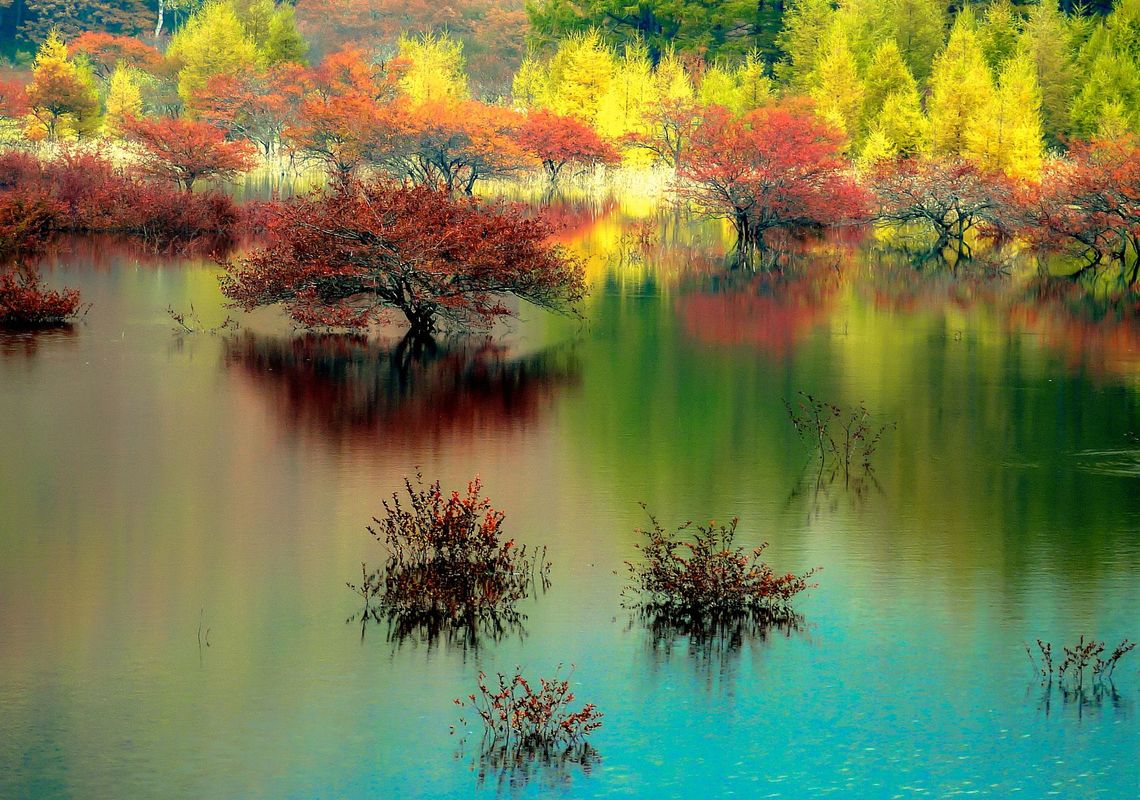 Marshland located west of Senjougahara, Nikko, brings many loyal tourists for hiking, or for pure admiration of the view. Surrounded by lush Japanese oak and larch, the location has beautiful flowers such as thistle and arctic iris from spring to summer, which transforms to a field of luscious hues in the autumn. Seen only during heavy rainy seasons, Lake Odashiro is a wondrous lake that can be seen only once a year.
Expected fall foliage viewing period: from early October ~ mid-October (early fall foliage expected from late September to early October)