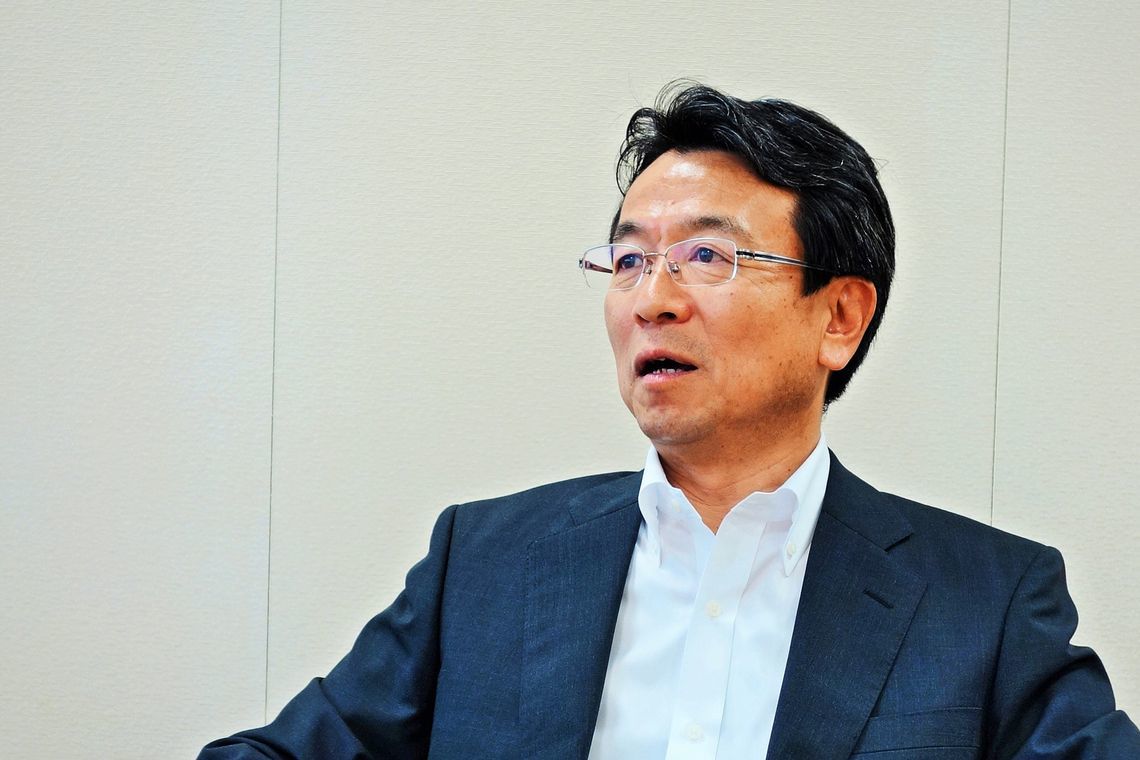 Immunotherapy as a treatment for cancer is drawing increasing attention worldwide. Japanese company Ono Pharmaceutical and American company Bristol-Myers Squibb (BMS) have jointly developed the new immunotherapy drug called Opdivo, which mitigates the suppressive effect cancerous cells have on the body's immune system and thus bolsters immune strength to help fight cancerーa revolutionary mechanism that is effective in treating a wide range of cancer types.
In some cases, the use of Opdivo has enabled even late-stage cancer patients to live for years longer. We talked with Ono's President, Representative Director and CEO Gyo Sagara about the true power of this immunotherapeutic approach.
--How will immunotherapy change the way cancer is treated?
Immunotherapy is considered the be the "fourth" cancer treatment after surgery, chemotherapy and radiation therapy, and it is useful not only as early-stage treatment but also as a systemic full-body therapy much like chemotherapy.
If systemic treatment using immunotherapeutic cancer drugs can significantly increase survival rates, immunotherapy will like become the top choice among systemic treatment options. In the future, we hope to find applications for our drug in early-stage local therapy as well.
--Did it take a lot of work to perfect Opdivo?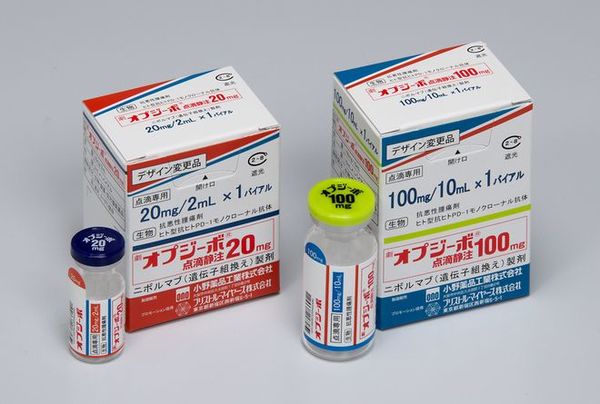 Ono lacked the required the antibody technology to develop Opdivo, so we contacted the 13 companies operating in Japan who possessed such technology.
However, all 13 refused to work with us because they did not believe immunotherapeutic cancer treatment to be reliable. "If we choose to work with you," responded one representative in harsh words, "your company will drag ours down with it."
So we went abroad in search of help and formed a partnership with the American company Medarex. They were quite serious in their development efforts in the field of cancer immunotherapy, and they eventually created Yervoy, the world's first immunotherapeutic cancer drug. They also had a strong interest in PD-1 (programmed cell death 1), an antibody that inhibits protein activity. After Medarex was acquired by BMS in 2011, Ono and BMS began working together.
Fierce competition between drug makers
--Did you face many challenges in clinical trials with human patients?
We faced many challenges indeed. The mechanisms of immunotherapeutic cancer treatment were not widely trusted, and even when we approached specialized hospitals and other such facilities in an attempt to initiate trials, nobody was interested. One doctor really let us have it, saying that "you must be a complete idiot to think that an anticancer drug based on that mechanism can be effective. People like you make me so angry!"
Numerous anticancer drugs were being used in clinical trials at the time, and Opdivo was way down on the list, several dozen places below the others. This, of course, made it difficult to find patients with whom we could test our drug.
It took some time, but eventually we had one or two example cases, and Opdivo worked extraordinarily well on those patients. Doctors suddenly began seeing our product in a new light, and Opdivo climbed to the top of the clinical testing list. From that time forward, clinical trials progressed more smoothly.
--Major pharmaceutical companies in Europe, North America and elsewhere have joined the immunotherapeutic drug market, leading to intensifying competition.
Until about three years ago, the Ono and BMS team was by far the unquestioned leader in this field, but now there are companies trailing just behind us and even catching up. These new challengers have examined our results and, based on these, become able to predict essentially how the process will go, enabling them to consolidate the three steps of the clinical trial process down to just two.
Moreover, in an attempt to get ahead of their competition, they target only patients they know will be highly responsive to the effects of their drugsーpatients with large volumes of the protein PD-L1, which joins with PD-1 on immune cells to weaken the immune system.
--In your opinion, what is the key to beating the competition?
Competitors striving to catch up focus primarily on speed, pursuing clinical trials with patients who are highly responsive to their products in order to secure a firm position in the cancer immunotherapy market as quickly as possible. However, in addition such highly responsive patients, these drugs can be effective on those outside of the "highly responsive" category. At Ono, we pursue clinical trials with consideration for what is best for all cancer patients as a whole.
But speed is also important. Ono and BMS are currently involved in clinical trials for about 20 different types of cancer; however, it is impossible to be the best in every category, which is why we are considering selecting and concentrating on fewer types.
We will focus our resources as we aim for higher drug development speeds for cancers such as lung and stomach cancer, which affect great numbers of people, and leave bladder cancer, prostate cancers and other types to companies that are likely to beat us out in the end.
Furthermore, despite being highly effective on its own, Opdivo used together with other immunotherapeutic cancer drugs can lead to significantly improved treatment results. With an eye to the future, we must discover the best combinations as quickly as possible if we are to succeed this industry.