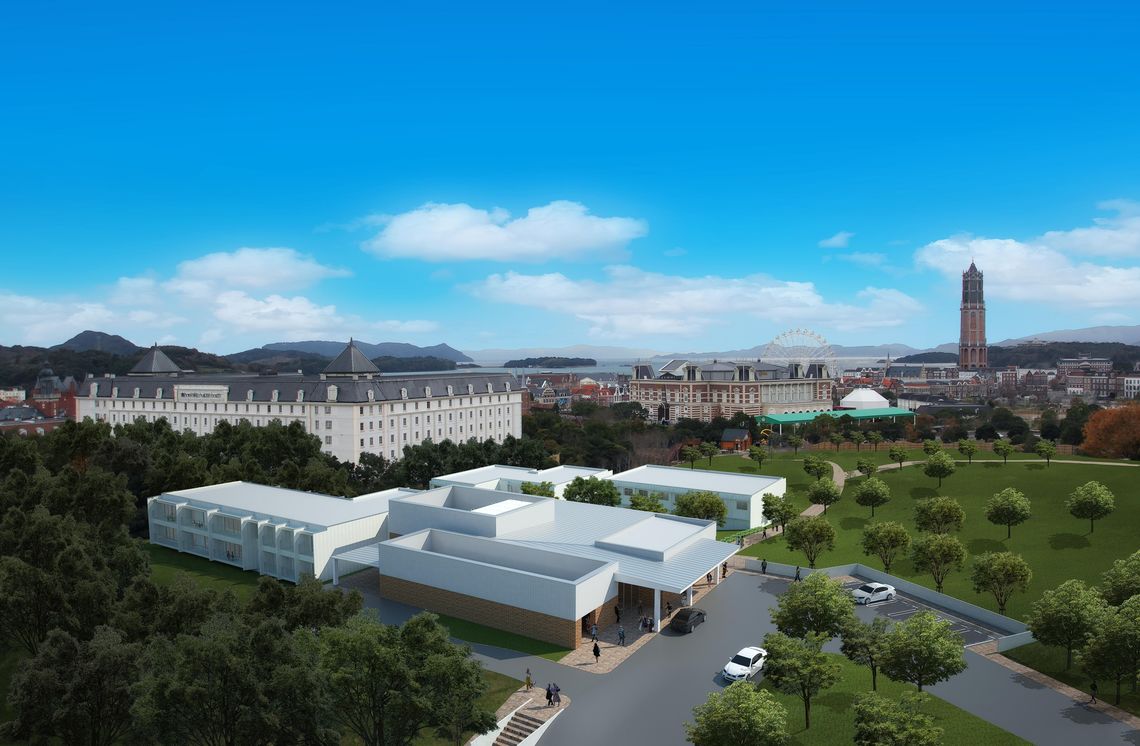 "The birth rate in Japan will dwindle and labor shortage will happen. There are only two solutions to tackle this situation : to bring in more immigrants or substituting people with robots. Now, we have reached the phase to start testing."
Hideo Sawada, president of Huis Ten Bosch theme park and chairman of H.I.S., presented his plans with confidence a press conference held on 27 January. Sawada said he will launch a hotel of the next generation on park grounds in mid-July of this year.
He is talking of "Henn-na Hotel", meaning "the hotel with a commitment for evolution" where robots will serve its guests.
Complete low-cost management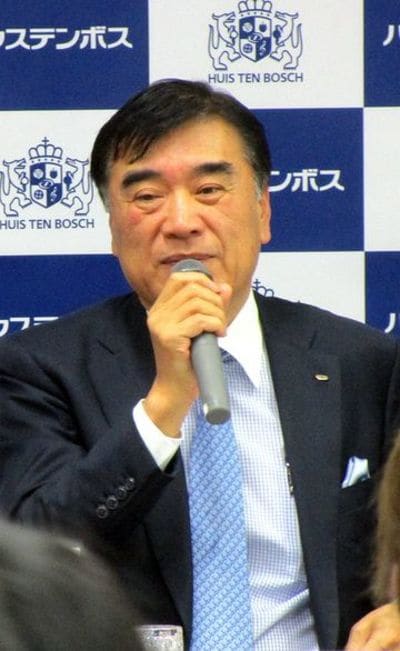 Having experienced bankruptcy in the past, Huis Ten Bosch began its recovery in 2010 under the management of major travel agency H.I.S. Their performance is steadily improving as reflected in the numbers from the September 2014 quarter where sales reached 26.2 billion yen (21.4% increase from the previous quarter) and operating income rose to 7.3 billion yen (51.9% increase). It is now the central earner out of all the theme parks managed by H.I.S., which account for 40% of their total operating sales. The hotel is also part of the Smart Hotel Project, which is where the reviver of the park Sawada is focusing his energy. The first wing of 72 rooms will open on 15 July and a second 72-room building is being planned for 2016.
President Sawada described Henn-na Hotel as "the most efficient [hotel] in the world", with its distinct feature of low-cost management. Compared to conventional hotels of the same size, labor costs are reduced to between one third and one fourth of the average, and utility costs halved.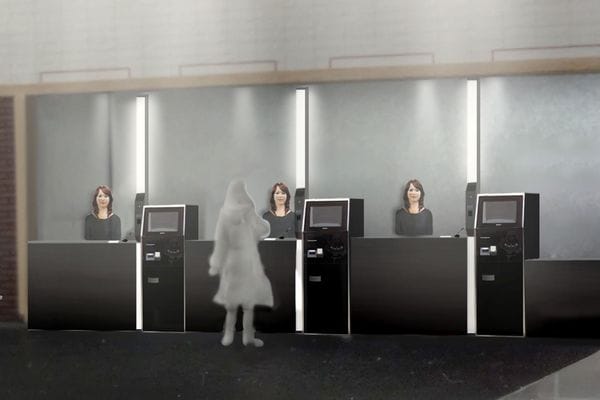 The reason behind reduced labor costs is that robots provide most of the services. A robot receptionist will sit at the front desk, ready to check-in guests. "For this type of robot, we focused mainly on facial features and expressions with enough capability for human expression," said Atsuya Yamada, president of the robotics company Kokoro.
Porter and cleaning services are some examples of the work carried out by these robots. Another notable point is the absence of keys and customers will enter their rooms via face recognition.
Less than ten human staff members will be prepared to manage robots facing work difficulties or any other problems that may arise. "Through automation and robotization, 70% of services can be handled without humans. In the future, we'd like to have more than 90% of hotel services operated by robots," said Sawada.
The cut in utility costs resides in the design of the building. The hotel makes use of radiation panels and openings throughout the building, which ventilate rooms to create comfortable spaces without the need for air conditioners. In addition to this, the hotel can be built within a short space of time as materials can be sent from the factories and assembled with ease thanks to its container-like style.
A single room costs 7,000 yen per night, considerably lower than the mainstream prices of 40,000 yen offered by the three other directly managed hotels on the premises, and plans to further lower prices are on the horizon.
The era of low-cost hotels?
Sawada says the second hotel "will most likely be built in the Laguna Ten Bosch park, which is also developed by H.I.S. Group, in Gamagori city, Aichi prefecture". He assured that "if prices can be lowered, we'd like to expand the hotel chain worldwide. We could open one hundred, five hundred – a thousand hotels."

Sawada adds, "17 years ago, I predicted that a time would come for low-cost carriers (LCC). Now, we see them at their peak. In ten years, we will see the same happen to low-cost hotels, or else we won't be able to fulfill global demands and traveling will become more difficult as prices increase."
There will still be a margin for inspection, such as whether the security or emergency procedures are acceptable, or if guests are treated at a satisfactory level, as groundwork for future large-scale developments. Robot technology will steadily evolve. Just as the name 'Henn-na Hotel' suggests, it is expected to "continuously change" with the trends and needs of the hotel guests.