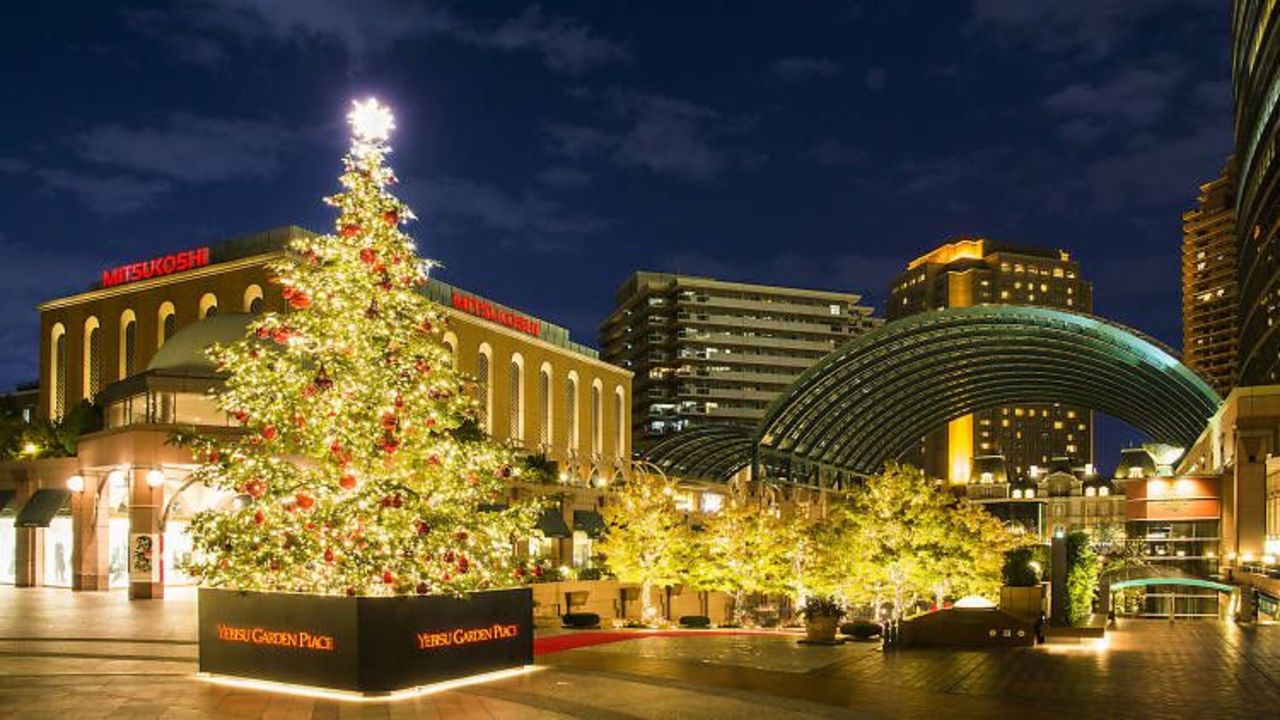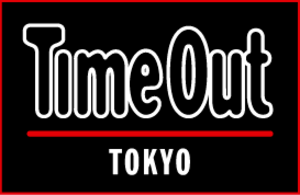 The days may be getting shorter and colder, but even so, Tokyo doesn't turn into a dark and desolate place at this less than cheery time of year. In fact, the city transforms into a sparkling winter wonderland as millions of colourful lights are displayed in trees, on and around buildings, and even on landmarks like Tokyo Tower.
We've listed our top picks of where to admire these illuminations, which are of course best enjoyed in good company. Grab a group of friends, bring your family, or invite that special someone – Tokyo's about to show you its brightest wintery charms.
Tokyo's finest light-up shows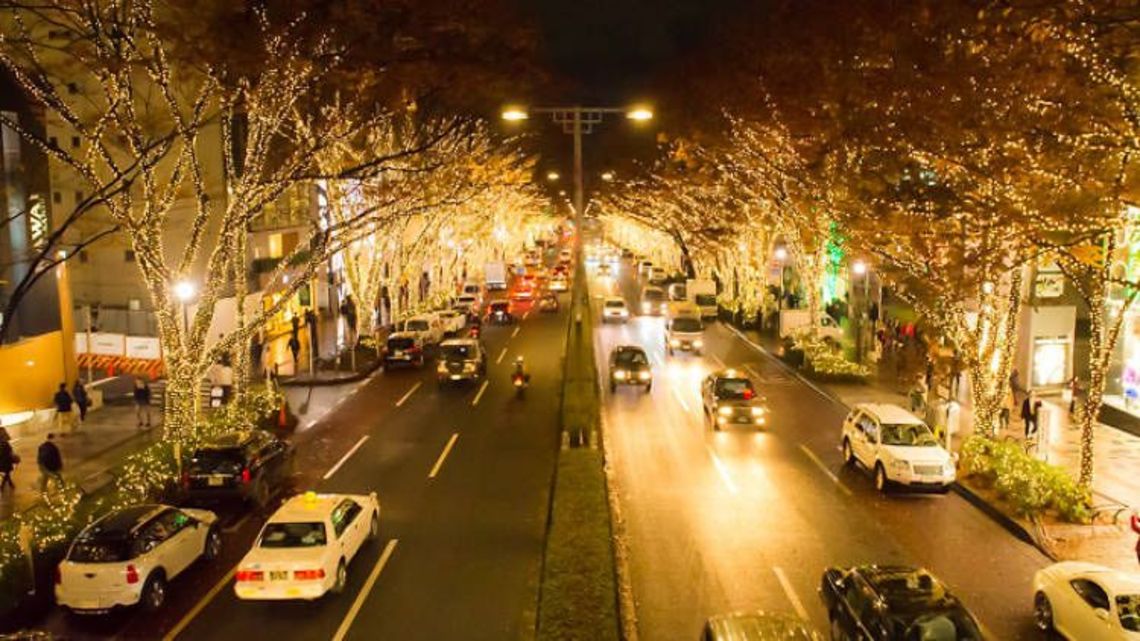 Omotesando Illumination
Always one of Tokyo's most popular light-up shows, the Omotesando illumination is back as an annual occurrence, with some 900,000 champagne-coloured LED lights shrouding the zelkova trees that run between the Jingumae and Omotesando crossings.
Where: Omotesando
When: Thursday November 30 2017 - Monday December 25 2017 (Sunset-10pm)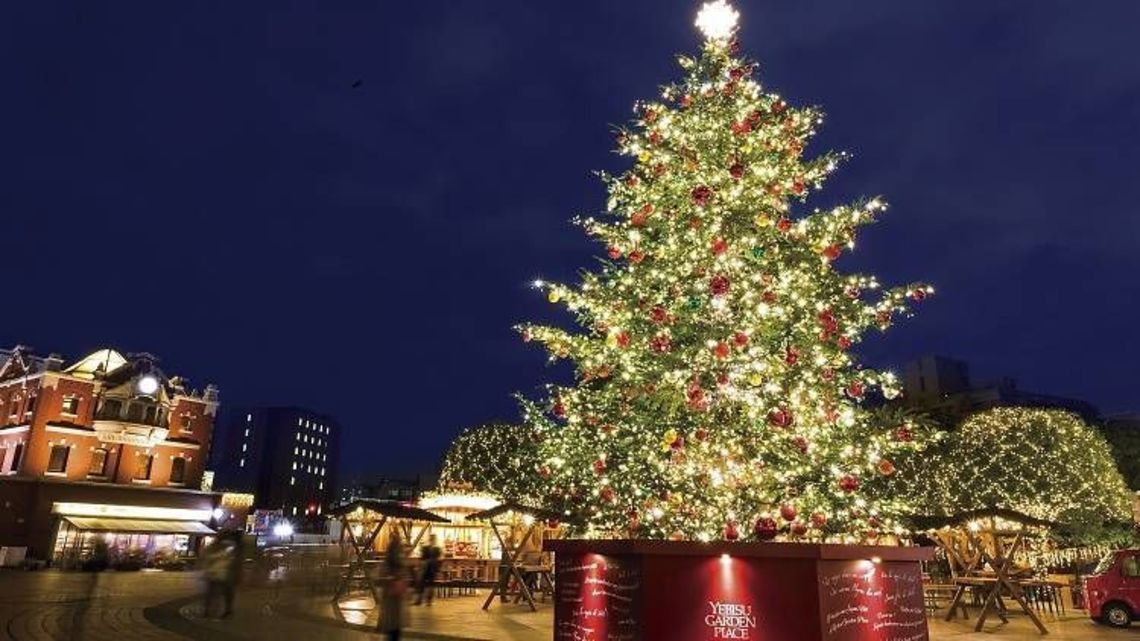 Yebisu Garden Place Christmas Illumination
An annual wintertime display at Yebisu Garden Place, this one incorporates a Baccarat chandelier that's 5m tall and 3m wide – making it one of the largest chandeliers in the world – and decorated with 250 lights, 230 of which symbolise the number of years from the company's establishment to the construction of the chandelier in 1994. In total – including lesser displays in areas such as the Entrance Pavilion, Clock Plaza, Promenade, Center Plaza and Glass Square – the venue makes use of almost 100,000 lights. The festivities are kicked off with a lighting ceremony on November 3.
Where: Yebisu Garden Place , Ebisu
When: Until Monday January 8 2018 (Sunset-12midnight)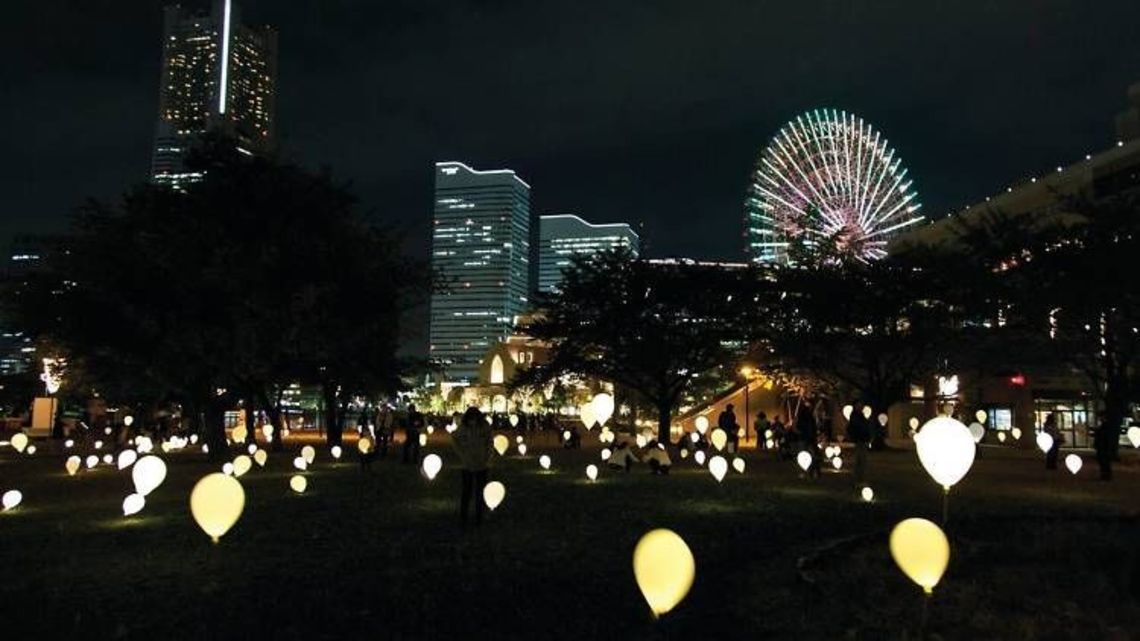 Smart Illumination Yokohama
Held every autumn since 2011, Yokohama's Smart Illumination show makes use of the latest in energy-efficient lighting technology to turn the city's waterfront areas into a sea of colour. This year's edition sees over a dozen artists, including ever-present Kyota Takahashi and international guests Kateryna Snizhko and Jaime Ibanez, add their creativity to the light-up mix. Workshops and interactive installations complete the lineup, so make sure to head south to Yokohama in late autumn and see this spectacle light up the evening. Note that although the main festival takes place from November 1 to 5, the illuminations will remain in place until December 31.
Where: Zou-no-Hana Terrace , Yokohama
When: Until Sunday December 31 2017 (Illuminations from sunset)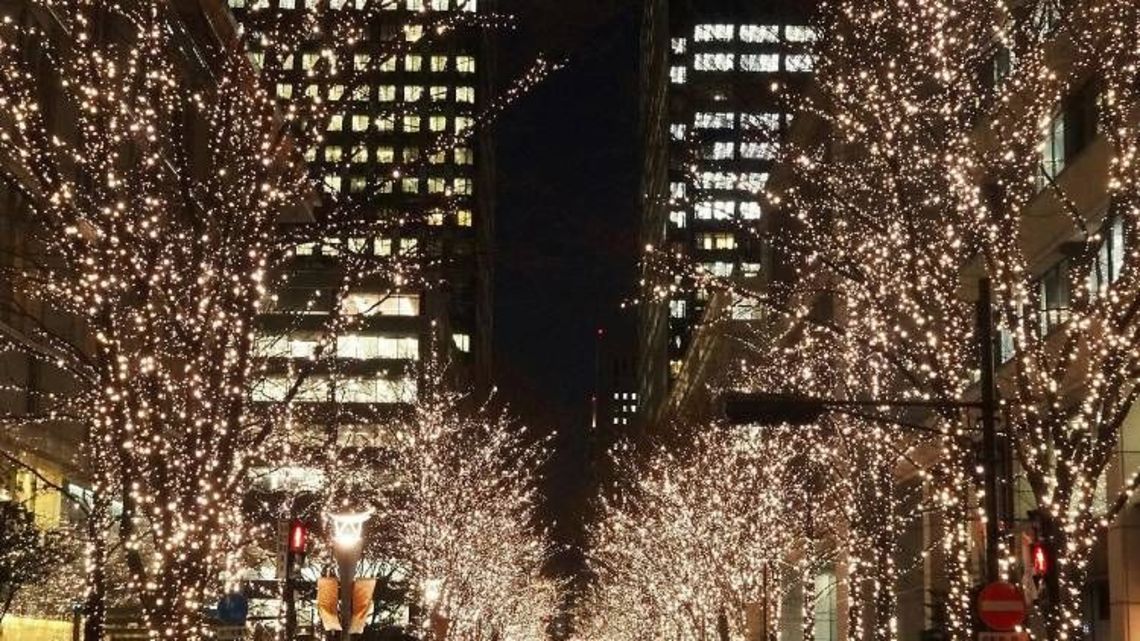 Marunouchi Illumination
Marunouchi Naka-dori, always one of the most popular Tokyo illumination spots, will be lit up with countless champagne-coloured, low-energy bulbs this year too, making for a display that's as environmentally friendly as it is stylish. Just strolling down the glittering street, which is lined with fancy boutiques and cafés, makes for a nice post-dinner date option.
Where: Marunouchi Naka-dori , Marunouchi
When: Until Sunday February 18 2018 (5.30pm-11pm)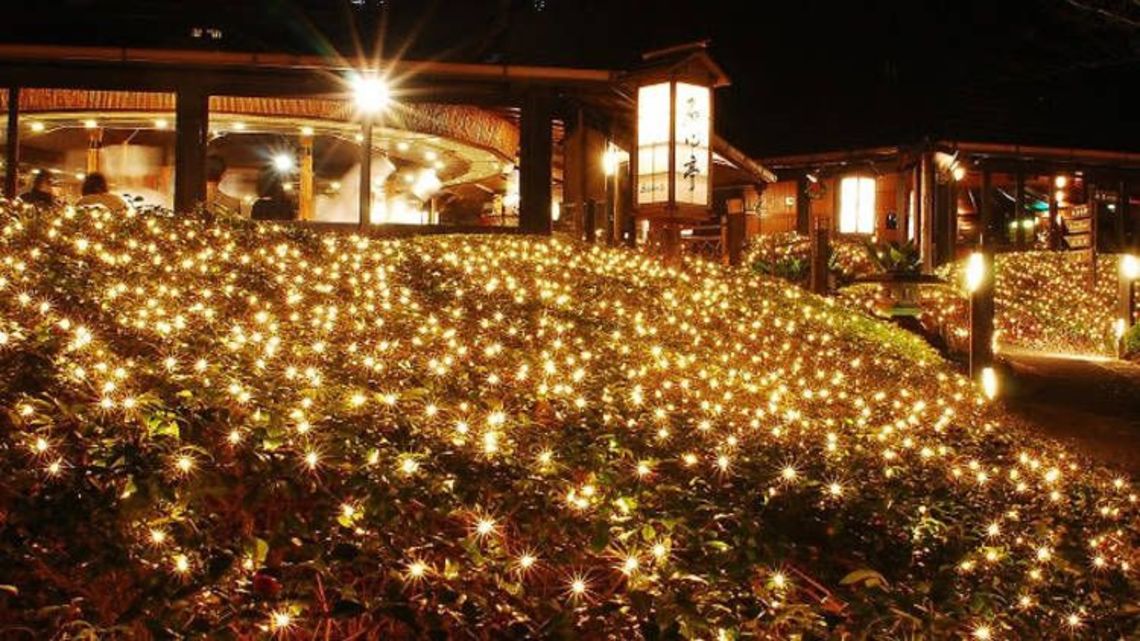 Hotel New Otani Japanese Garden Illumination
The Hotel New Otani's Japanese garden will again be lit up through the end of February. Loved by many as a veritable oasis in the middle of the city, the garden sees an illumination set to shed light (sorry) upon the beauty of nature. With this particular garden having a 400-year-plus history and boasting a whopping 10,000 tsubo (about 33,100sqm) of space, that shouldn't prove too difficult. The lighting was supervised by Motoko Ishii, known for her designs at landmarks like Tokyo Tower and the Kabukiza. Head over to take in some serene nature with a bit of LED on the side.
Where: Hotel New Otani Tokyo , Kioicho
When: Until Wednesday February 28 2018(4pm-2am)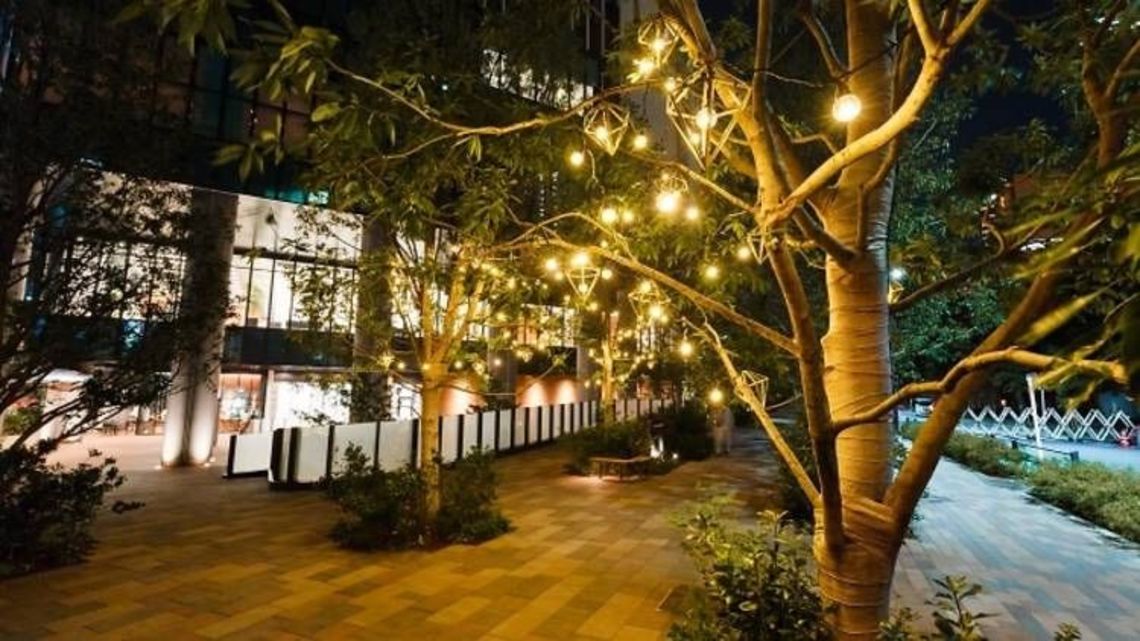 Akasaka Intercity Air Illumination
A humongous building housing offices, apartments, shops, medical facilities and much more, Akasaka Intercity Air – an expansion wing of the already massive Akasaka Intercity complex right next to the US Embassy – opened in September to great fanfare. Its illumination show, on until New Year's Day, sees the building itself, nearby trees and fountains decorated with warm yellow and white lights.
Where: Akasaka Intercity Air , Toranomon
When: Until Monday January 1 2018(5.30pm-10.30pm)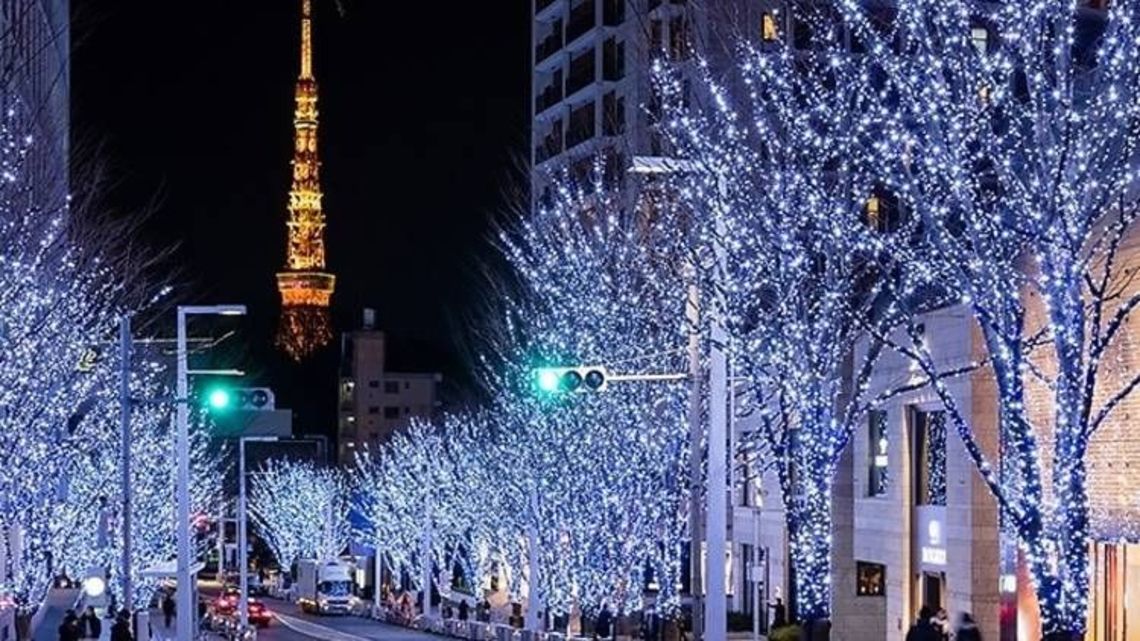 Artelligent Christmas 2017 at Roppongi Hills
The blue and white lights around Roppongi Hills in winter are a well-known sight for most Tokyoites. Just like in 2016, this year's illumination show is also set to feature warm colours, so try sticking around, wait for the bulbs to switch, and see the area in a whole new, uh, light. For additional excitement, check out the understated decorations at Mohri Garden and make your way to the huge tree set up in the middle of 66 Plaza.
Where: Roppongi Hills , Roppongi
When: Until Monday December 25 2017 (5pm-11pm)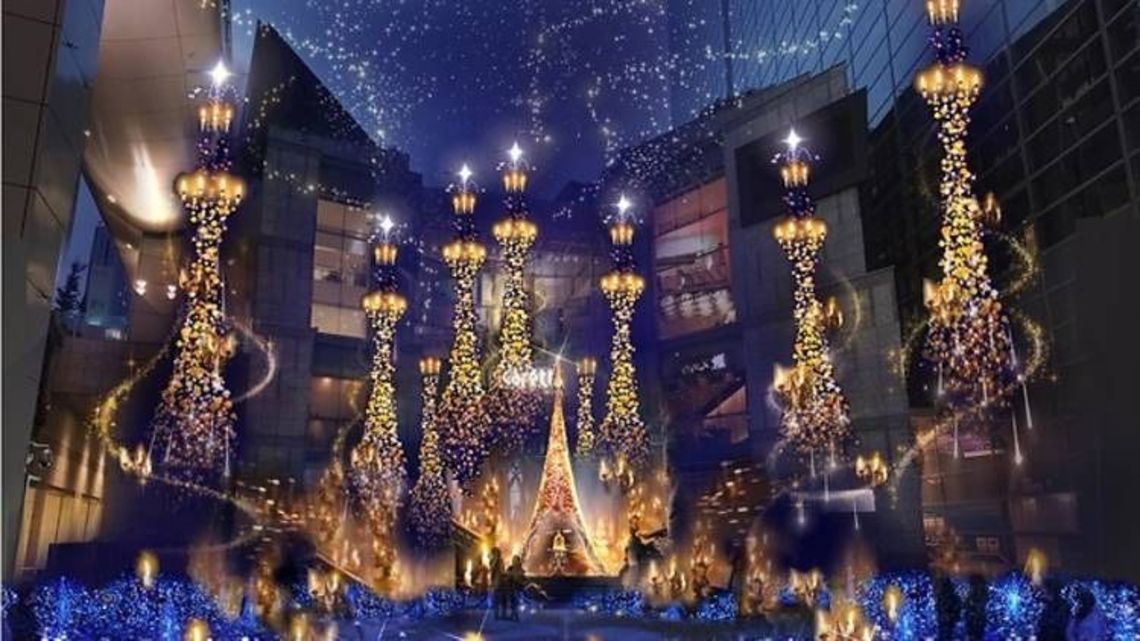 Caretta Illumination 2017
This Shiodome shopping complex always puts a lot of work into its Christmas light-ups, and this year is no exception: for its 12th year, the Caretta Illumination will have a 'Beauty and the Beast' theme and feature candle-like décor that's supposed to bring to mind a banquet hall. It's blatantly commercial, sure, but still worth a quick look on a dark winter evening. Just like last year, the illumination display will stay up until Valentine's Day.
Where: Caretta Shiodome , Shiodome
When: Until Wednesday February 14 2018 (5pm-11pm)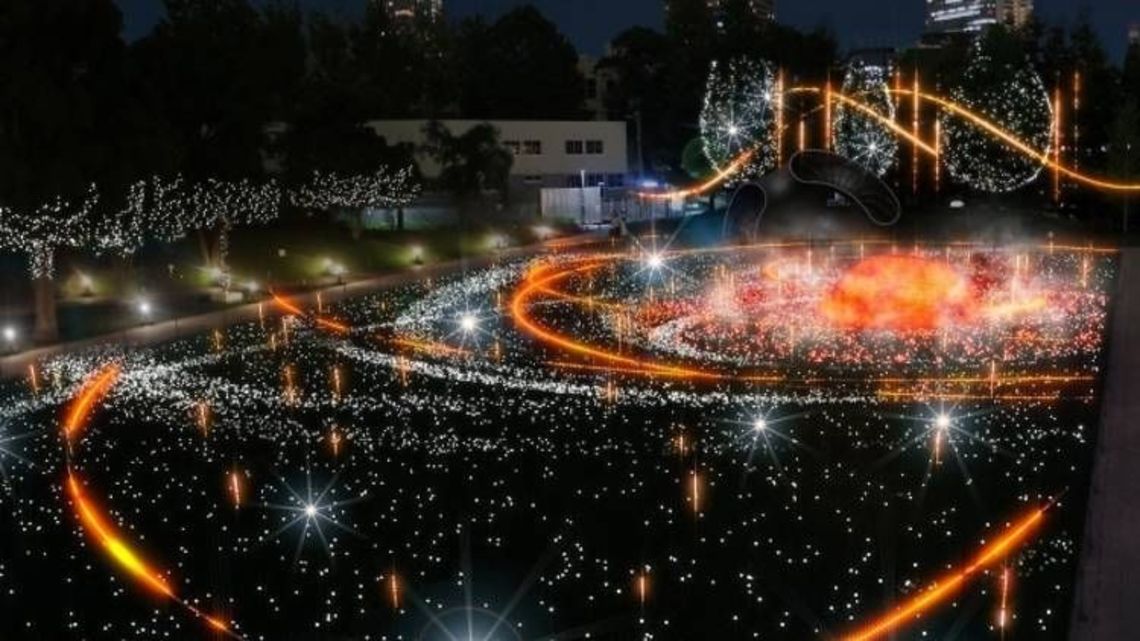 Midtown Christmas
The Tokyo Midtown illumination is particularly famous for the 'Starlight Garden' lights that are put up around the spacious Midtown Garden area, creating a magical, wintery atmosphere with over 100,000 blue LEDs. The funky-looking 'Vision Dome' light show will project artificial stars and moons high into the sky over Roppongi.
Where: Tokyo Midtown , Roppongi
When: Until Monday December 25 2017(5pm-11pm)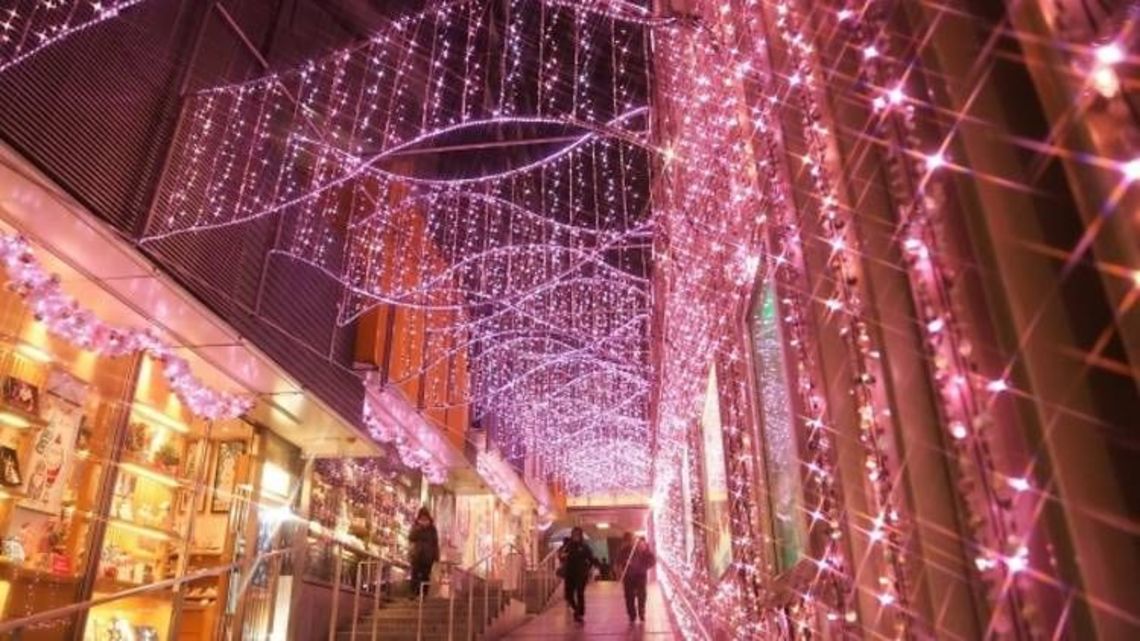 Shinjuku Terrace City Illumination
As is customary, the Shinjuku Terrace illumination takes place around the Southern Terrace and the Odakyu Group-controlled area that reaches toward the West Exit. 2017's theme is 'Smile', with trees around the terrace area decorated with sakura-like pink lights. Partially visible from Yamanote line trains, this one always gets our spirits up around the holidays.
Where: Shinjuku Southern Terrace , Shinjuku
When: Until Thursday February 22 2018 (5pm-12midnight)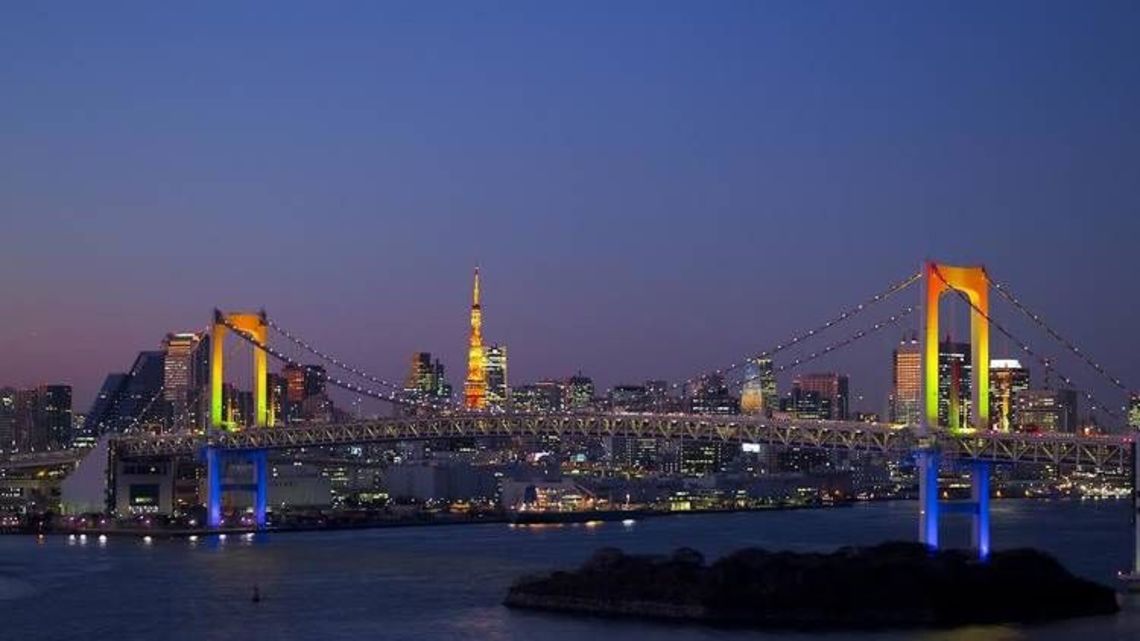 Rainbow Bridge Special Light-Up & Fireworks
Living up to its name, Tokyo's most recognisable bridge will once again be lit up in all the colours of the rainbow for the Christmas and New Year's season. Sure adds a nice touch to the bay view, no? Ten-minute firework shows are scheduled for every Saturday between December 2 and 30 (from 7pm).
Where: Rainbow Bridge , Minato
When: Sunday December 3 2017 - Wednesday January 3 2018 (Light-up from sunset)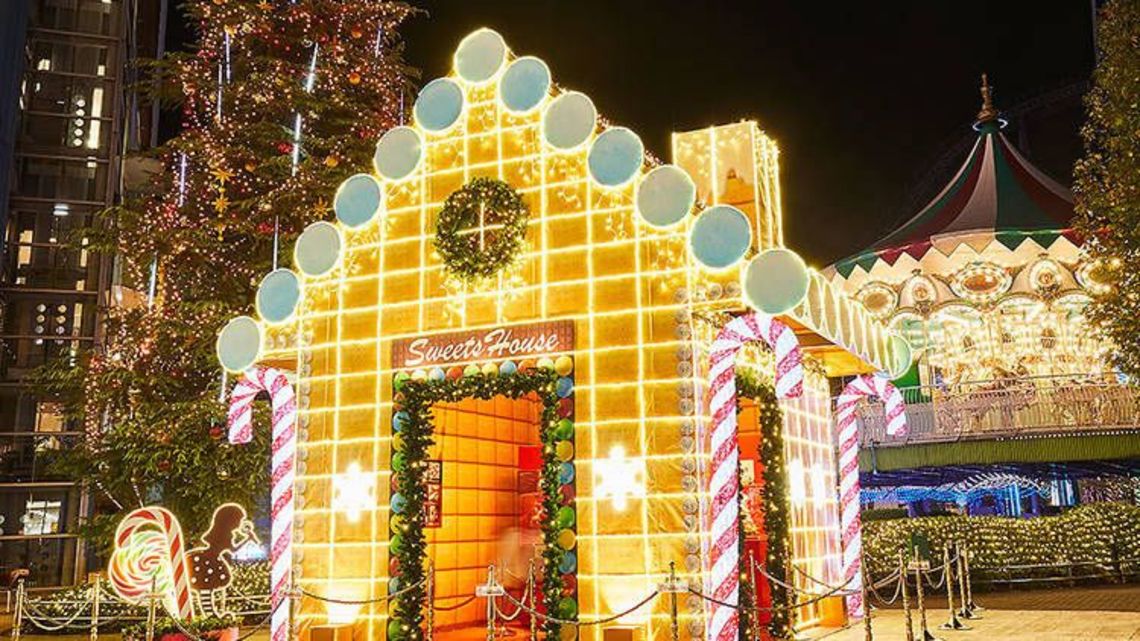 Tokyo Dome City Winter Illuminations
One of the top illumination events in Tokyo in terms of scale, and boasting hundreds of thousands of LEDs strung all around the complex, Tokyo Dome City's light-up has a 'candy land' theme this winter. You can also look forward to 'jewellery trees', floating balls of light and other quirky contraptions, while the restaurants and cafés around the facility offer special candy-themed menus.
Where: Tokyo Dome City , Suidobashi
When: Until Sunday February 18 2018(4pm-12midnight)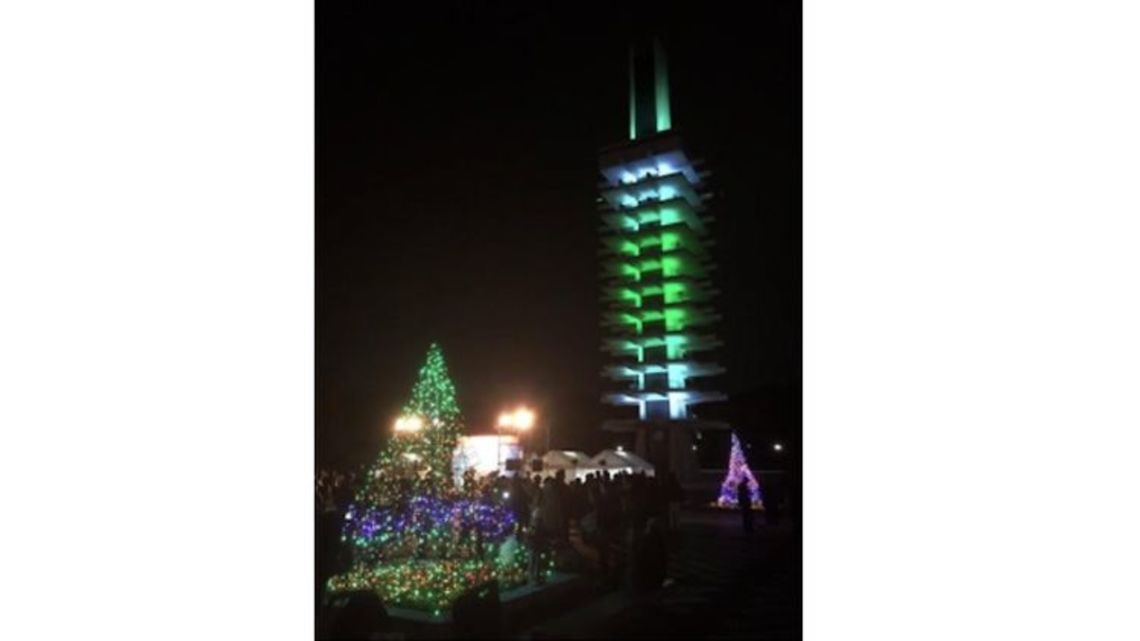 Komazawa Olympic Park Illumination
Home to a distinctive, Kenzo Tange-designed tower that looks more like a Jenga set, Komazawa Olympic Park gets lit up with colourful LEDs a month before Christmas. In addition to the pretty lights set up all around the park's central square and the aforementioned tower, the displays include an impressive Christmas tree decorated by local schoolchildren. A lighting ceremony takes place in the afternoon on November 26.
Where: Komazawa Olympic Park General Sports Ground , Komazawa-Daigaku
When: Until Monday December 25 2017(Light-up from sunset)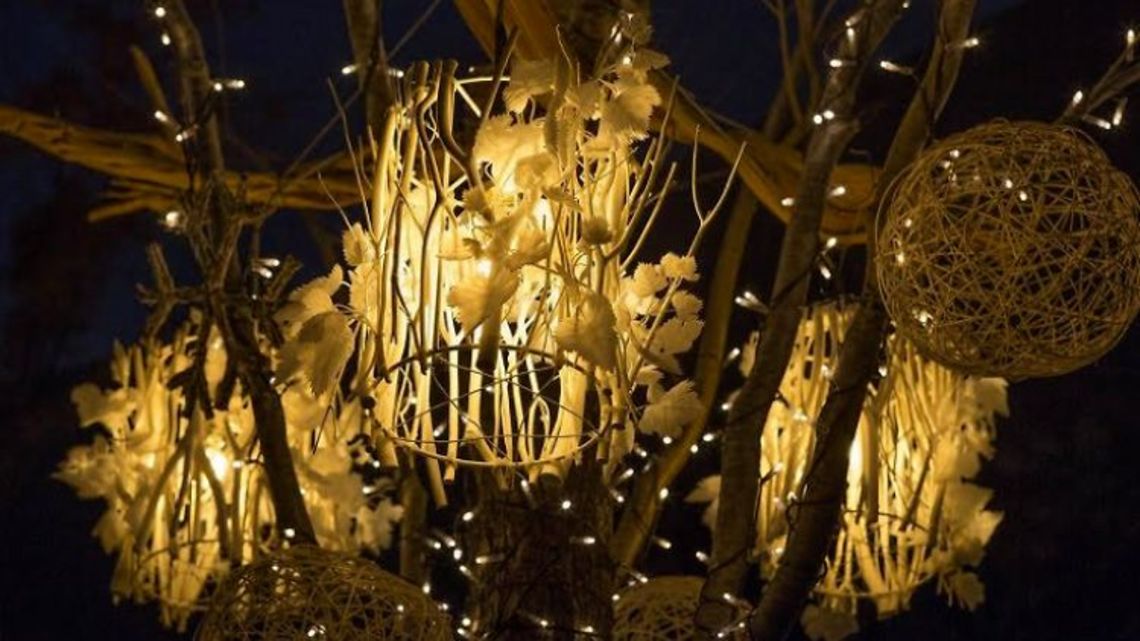 Omohara Illumination
The rooftop garden at Tokyu Plaza Omotesando assumes a Christmasy character from mid-November, when 16,000 lightbulbs start giving off a warm, orange-tinged light. Wear your warm jacket, grab a bento and try a wintertime picnic under the pretty LEDs.
Where: Tokyu Plaza Omotesando Harajuku , Harajuku
When:Until Wednesday February 28 2018(5pm-11pm)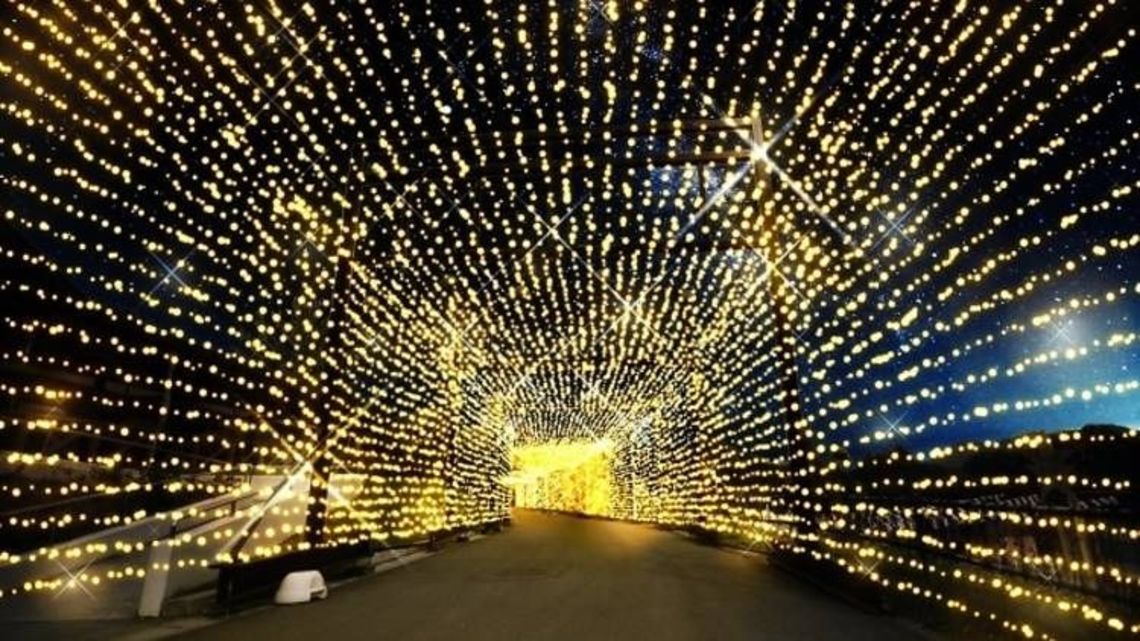 Sagamiko Illumillion
The risquely named Sagamiko Resort Pleasure Forest will be again be pulling out all the stops for its winter illumination show: the Illumillion supposedly uses the largest amount of lights in the entire Kanto region (around six million LEDs). The production has once again been renewed and features a wide range of colours, accompanying music, and light constructions that take advantage of the fountains and lush greenery of the park. Visitors can also use the amusement park rides (including the ferris wheel) at night, so take advantage of this opportunity to enjoy the sparkling forest scenery from a different viewpoint.
Where: Sagamiko Resort Pleasure Forest , Sagamiko
When:Until Sunday April 8 2018(4pm-9pm)
(By Time Out Tokyo Editors)
Related articles from Time Out Tokyo
New restaurants, cafés and bars in Tokyo to try this month
The best restaurants and cafés near Sensoji Temple
'Big in Japan' Preview Screening