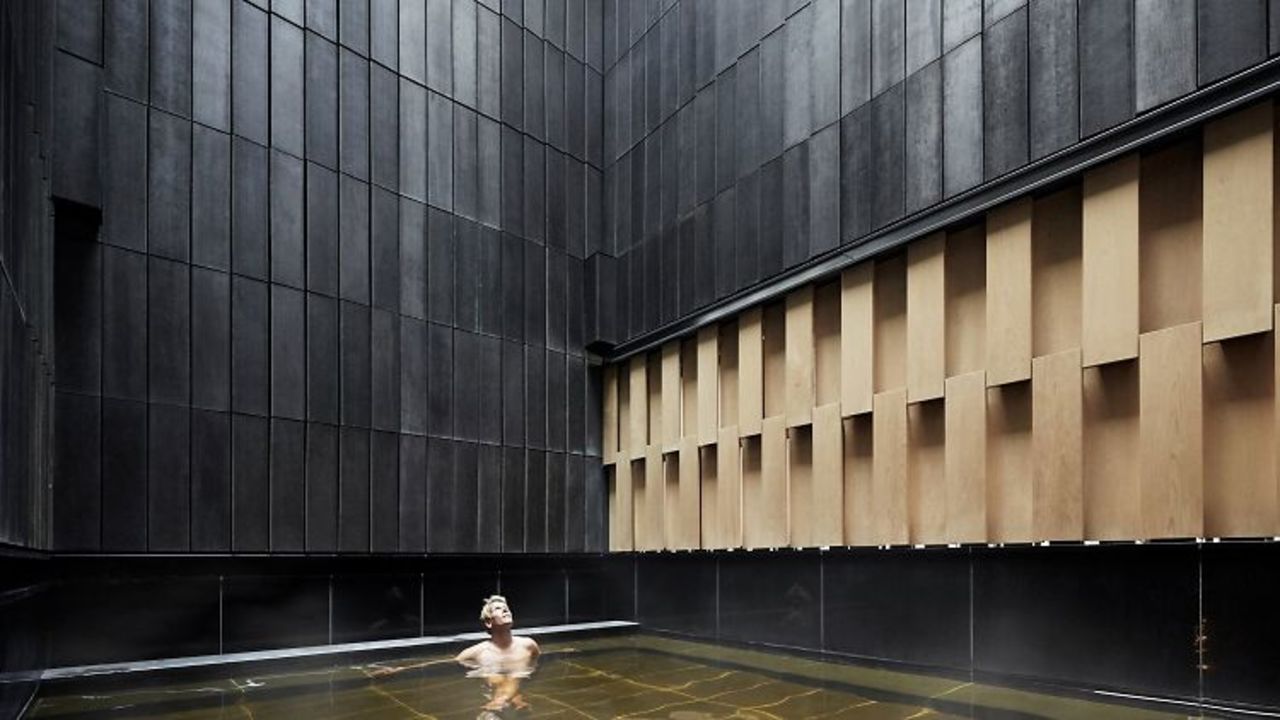 How do you go about beating jet lag? We check in with six frequent fliers for their remedies and prescribe the right Tokyo hotel for each.
Getting rid of the jet lag blues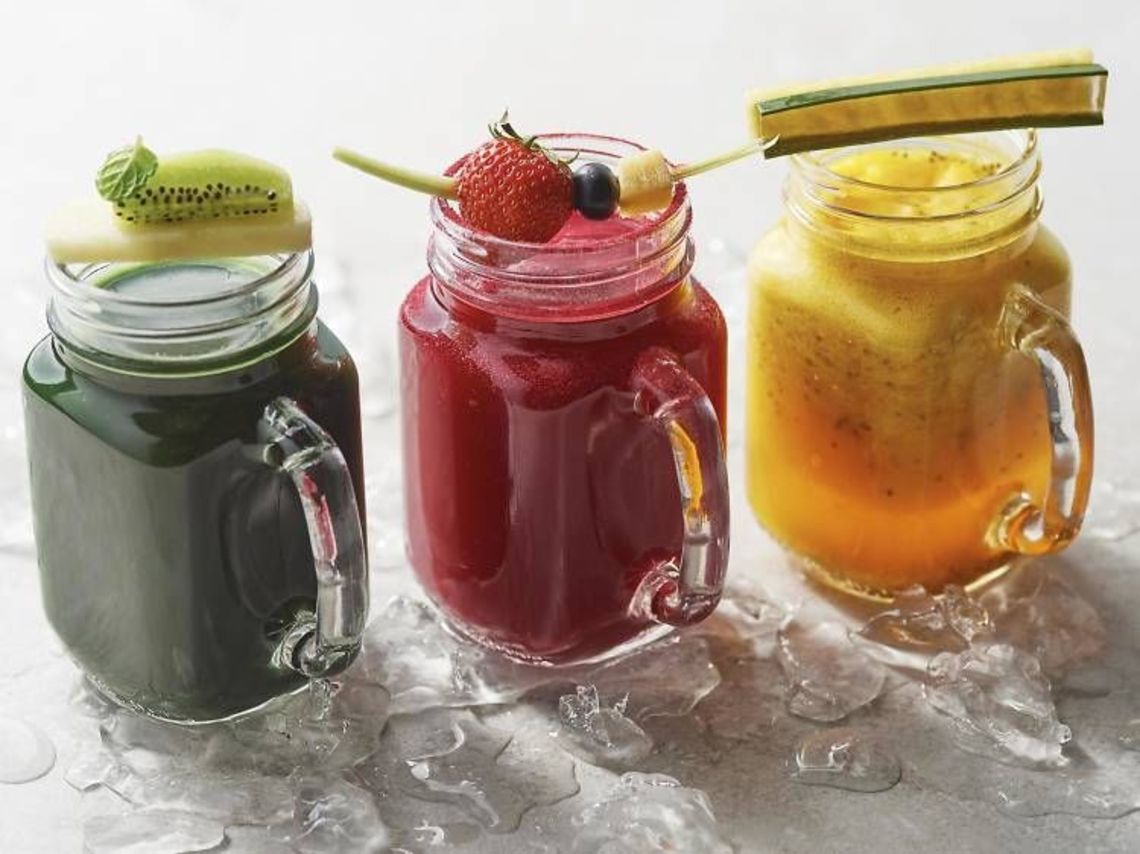 Healthy food – recommended by Matthew Lee, international restaurant critic
Your prescription: superfood smoothies at the Shangri-La Hotel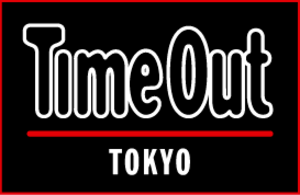 When he lands with a woozy feeling from a long-haul flight, international food critic Matthew Lee makes sure he ingests something healthy before passing out. Smoothies are a great option, nutritious enough to recharge you, but light enough to not interrupt a night's sleep.
The Shangri-La's Lobby Lounge offers three great varieties, all packed with an abundance of organic ingredients. Each smoothie boasts its own unique benefits: the aloe and pineapple one is filled with antioxidants, the red beet, berry and ginger smoothie promotes blood circulation and apparently the Spirulina helps recovery from stress. The 400ml smoothies are available for both drink-in (¥1,700) and to go (¥2,200), so you can recharge yourself at any time, anywhere.
This hotel is right next door to Tokyo station, a perfect starting point for both business and sightseeing. The Shangri-La's six suites offer expansive views of Tokyo. The hotel also features a signature spa with house-branded treatments, a fitness centre, and heated pool complete with views of the metropolis.
Address:Marunouchi Trust Tower Main, 1-8-3 Marunouchi, Chiyoda-ku, Tokyo
Transport:Tokyo Station (JR, Marunouchi lines)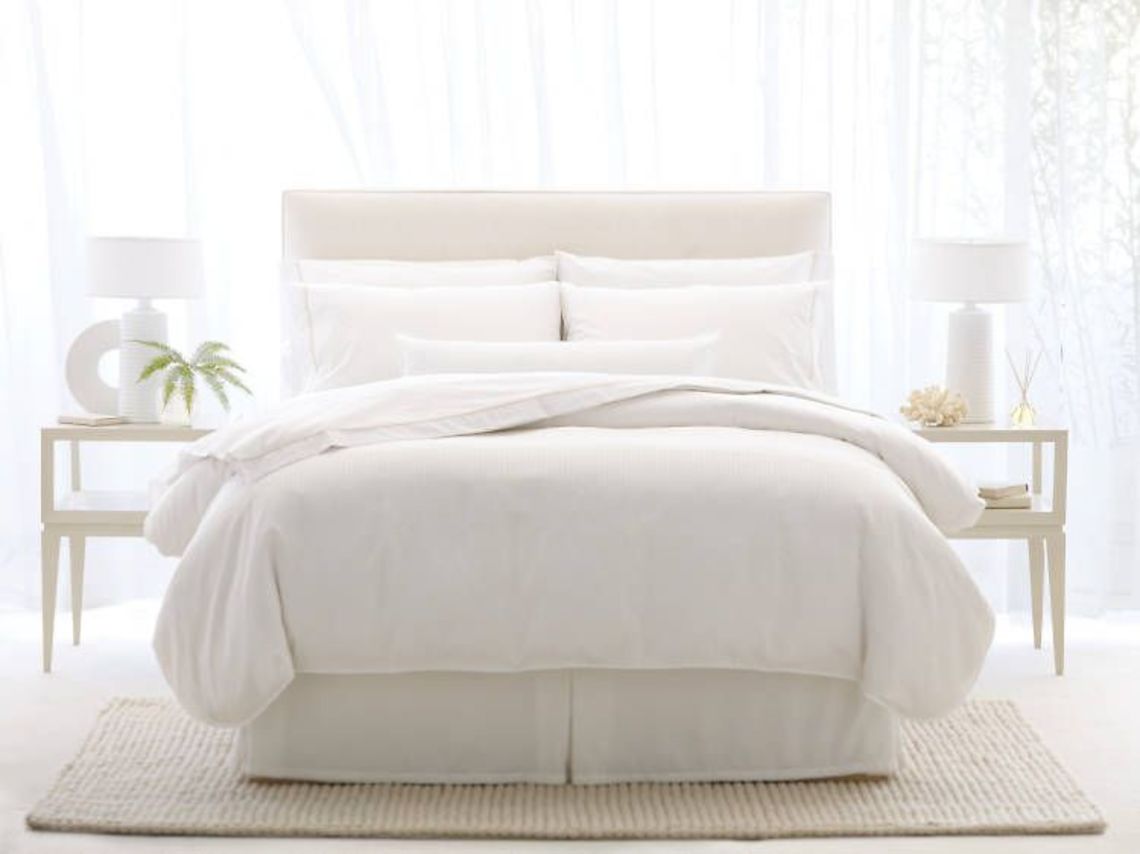 A good night's sleep – recommended by Marcus Webb, Time Out Tokyo's consulting editor
Your prescription: the Heavenly Bed at the Westin
Our consultant editor splits his time between London and Tokyo and after each 12-hour hop wants nothing more than to dive into a comfortable bed and sleep it off. In Tokyo that means making for the Westin's original 'Heavenly Beds', first introduced in 1999 and still one of the hotel's most vaunted features.
Found in every Westin room, these beds are designed especially for restorative sleep and feature top-of-the-line linens, including some of the comfiest pillows you'll ever lay your head on. Peaceful sleep has never come easier.
The Westin, at the far end of Ebisu's giant Garden Place development, opened in 1994. Its spacious lobby attempts to recreate the feeling of a European palace, while all guest rooms are palatial in size and feature soft lighting and antique-style furniture. A good view is pretty much guaranteed.
Address:1-4-1 Mita, Meguro-ku,Tokyo
Transport:Ebisu Station (Yamanote, Hibiya lines), east exit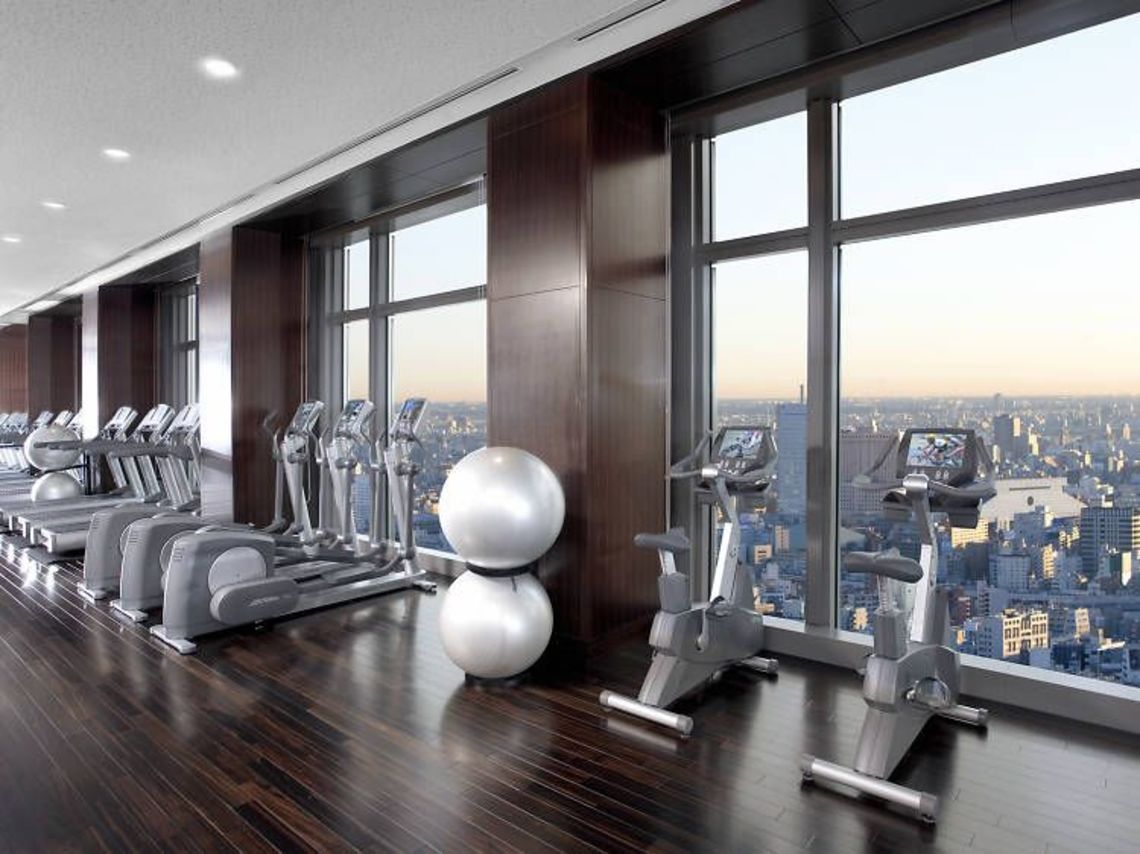 A nice sweaty workout – recommended by Ili Saarinen, Time Out Tokyo's editor
Your prescription: the fitness centre at the Mandarin Oriental
Born in Finland, Ili makes the trip back to the motherland every year, but short holidays mean he can't afford to lose a day or two to jet lag. His solution? Jogging. But pounding pavements at all hours can be a bit challenging in an unfamiliar city. Instead head to a gym with splendid city views, such as the fitness centre at the Mandarin Oriental in Nihonbashi.
Located on the hotel's 38th floor, the gym's cardio machines all face the floor-to-ceiling windows, making you feel like you're running in the sky above the capital. From working out with state-of-the-art machines to stretching your limbs with a private pilates session, there are plenty of fitness options to choose from.
Focusing not just on Tokyo, but on the historic Nihonbashi area in which it sits, the Mandarin is the antidote to that feeling that luxury hotels are the same the world over. Many of the materials are sourced from local artisans. The lobby and rooms all hint at traditional Japanese motifs, from the torii shrine gates and washi paper lanterns to the woven fabrics that hang in place of paintings. The view from the rooms trumps most of its top-end rivals, with a mosaic of lights from the business district in the foreground, and Mt Fuji straight ahead.
Address:2-1-1 Nihonbashi-Muromachi, Chuo-ku,Tokyo
Transport:Mitsukoshimae Station (Ginza line), exits A7 and A8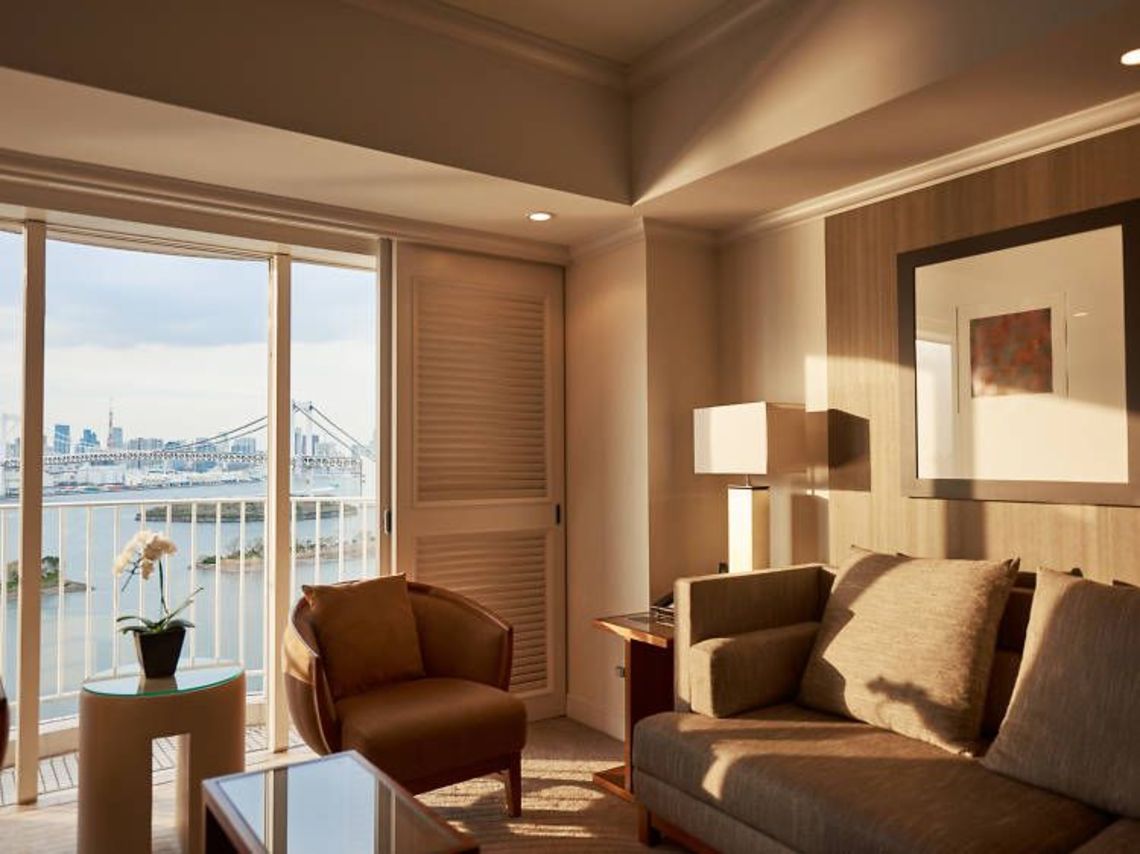 Bathing in the sun – recommended by Akiko Toya, executive vice president at Time Out Tokyo
Your prescription: Hilton Tokyo Odaiba
Jet lag turns your body clock upside down and confuses your senses to think it's time to wake up at 3am. As Akiko knows, the ideal natural remedy is taking in plenty of sunshine – something that helps you adjust to the local time.
Several hotels in Odaiba boast great views of Tokyo's popular waterfront area, but only the Hilton has private balconies attached to every room. Kick back and take in the rays – and the gentle sea breeze – while admiring the Rainbow Bridge and the capital's skyline beyond.
Just across the Rainbow Bridge from Shinbashi, this Odaiba hotel gives off the ambience of a resort. Placed on the waterfront, the balconies give the sense of being on a boat at full sail (many of which can actually be seen on the water). The location also affords views of Tokyo Bay and Rainbow Bridge, as well as private shuttle buses to Tokyo Disney Resort. Re-opened by the Hilton group in autumn 2015, the hotel has had a full makeover, raising standards across the board both in the guest rooms and the public areas.
Address:1-9-1 Daiba, Minato-ku,Tokyo
Transport:Daiba Station (Yurikamome)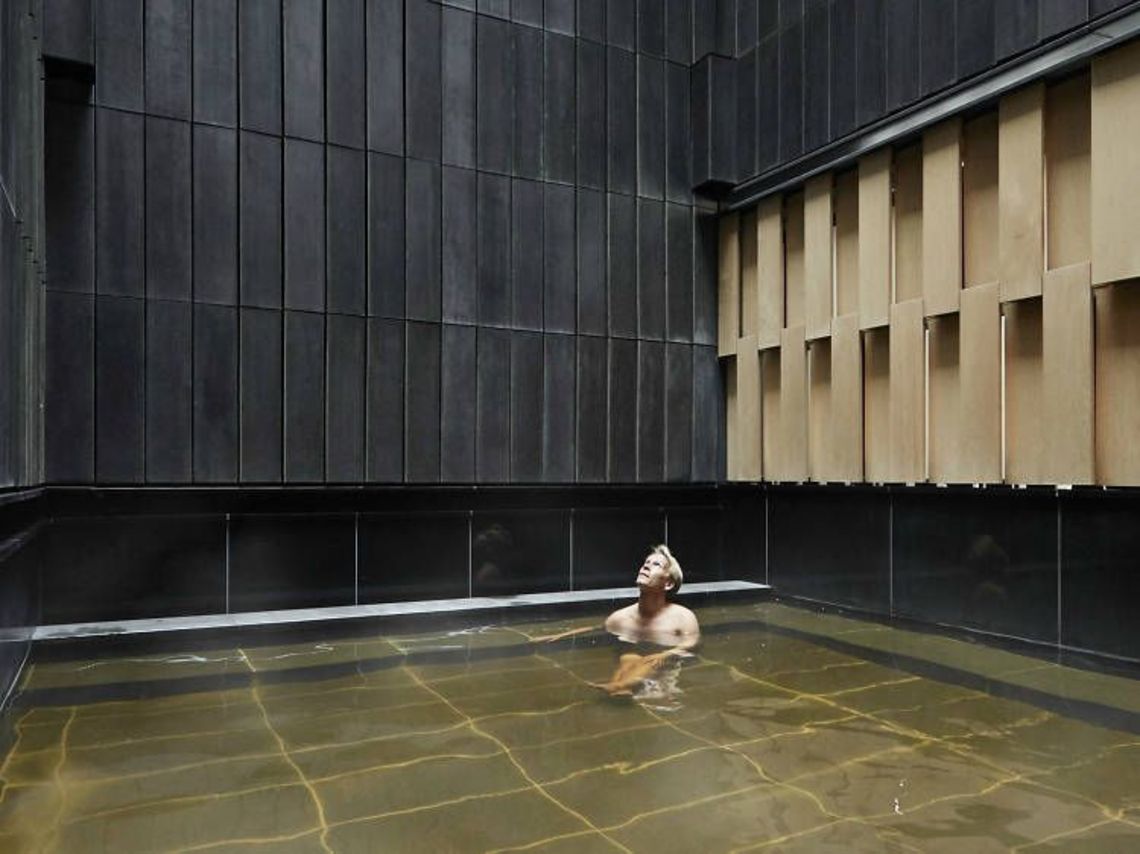 A hot bath – recommended by Alex Plim, Time Out International's head of global content
Your prescription: the hot spring baths at Hoshinoya
Alex Plim hops around the world like Phileas Fogg on an even tighter schedule. Whenever he touches down he opts for a long soak, but in Tokyo that means more than hitting the tub in your room. Set in central Otemachi, Hoshinoya Tokyo is one of the most cutting-edge ryokan inns in Japan and its attached onsen is a delight.
This state-of-the-art soak station draws on the area's first natural hot spring, tapped in 2014, siphoning the spring water all the way up to the rooftop for your communal alfresco bathing pleasure.
Just when it was starting to feel that Tokyo ryokans were on the verge of extinction, along came a major new player. Opened in July 2016, Hoshinoya Tokyo is one of the capital's very few luxury ryokans – and it's located in central Otemachi, just a short walk from Tokyo Station and the Imperial Palace. The 19-storey (including two underground floors) building houses tatami-floored suites, as well as a spa, Japanese restaurant and conference facilities, while offering the same standard of service that's earned awards for its sister resorts in places including Karuizawa and Kyoto. Given the lack of similar establishments in the city, it promises to present a serious challenge to Tokyo's glut of luxury hotels, though a night's stay sure doesn't come cheap here.
Check out more photos and information on our blog.
Address:1-9-1 Otemachi, Chiyoda-ku,Tokyo
Transport:Otemachi Station (Chiyoda, Tozai, Hanzomon, Mita lines), exit A3; Kanda Station (Yamanote, Chuo, Keihin-Tohoku lines), west exit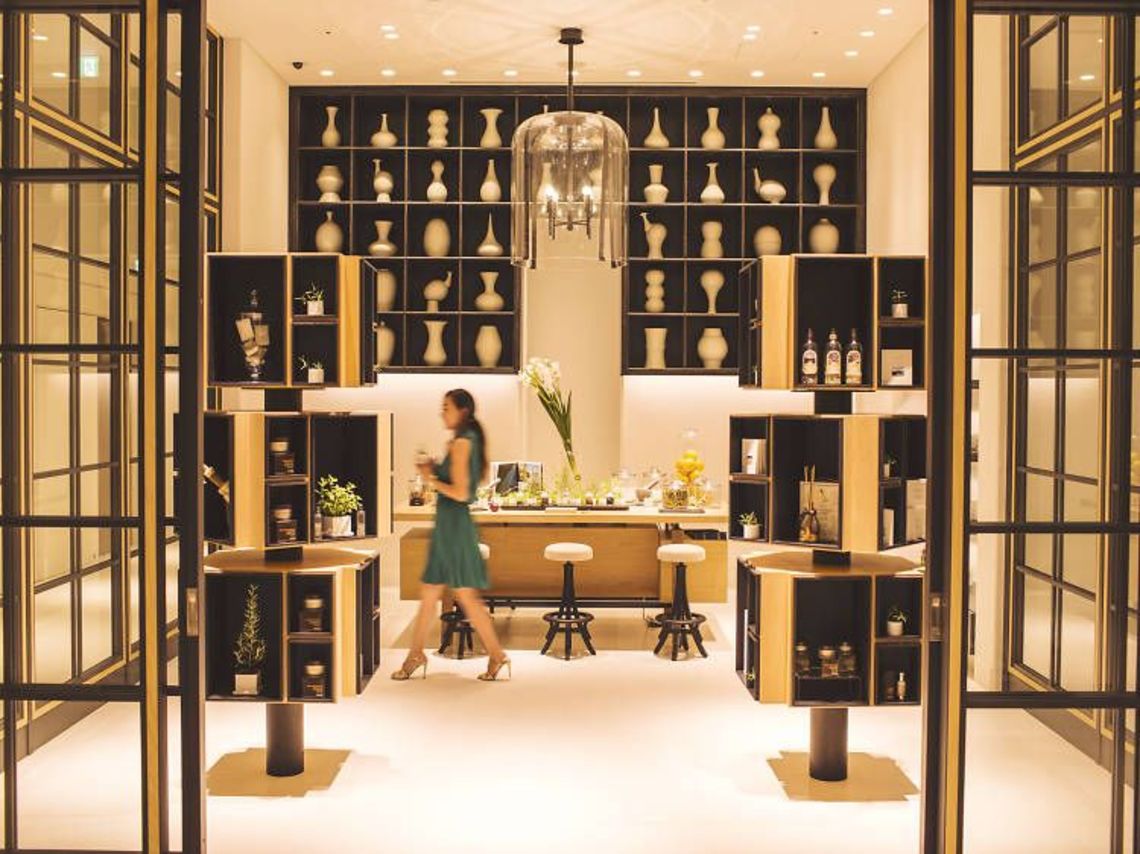 A full-body massage – recommended by Carl Mitchell, flight attendant
Your prescription: AO Spa & Club at the Andaz
When flying is your job, you can't afford any downtime. Carl's answer is a rub down to ease those tired muscles. The AO Spa & Club at Andaz Tokyo in Toranomon Hills lets you customise your very own treatment. Depending on your preferences, including favourite season, taste in music, treatment goals and fatigue level, therapists will produce original body scrubs by blending a range of herbs and oils to create exclusive treatments.
The jet lag-focused specials include 'Around the world' for flights of ten hours or longer, 'Long-haul' for five to ten hours and 'Short-haul' for four hours or shorter.
The Hyatt group's lifestyle brand Andaz opened its first Tokyo hotel on the top of the 52-storey Toranomon Hills complex in June 2014. The hotel houses 164 guestrooms, a partially open-air rooftop bar, and a whopping 50m2 guestroom, the largest of its kind in Tokyo. To allow guests to enjoy their own style of stay, the Andaz Hosts, who take on the traditional roles of doormen, receptionists and concierges, are there to assist in any way. To make you feel more at home, they don't wear black uniforms or name tags and will engage with guests to provide the best recommendations and suggestions for exploring Tokyo like a local.
Address:1-23-4 Toranomon, Minato-ku, Tokyo
Transport:Toranomon Station (Ginza line); Shinbashi Station (Yamanote, Ginza, Asakusa lines, Yurikamome)
Related articles from Time Out Tokyo
Halloween in Tokyo
Five things you should know about shochu
Open Tokyo: Flower power