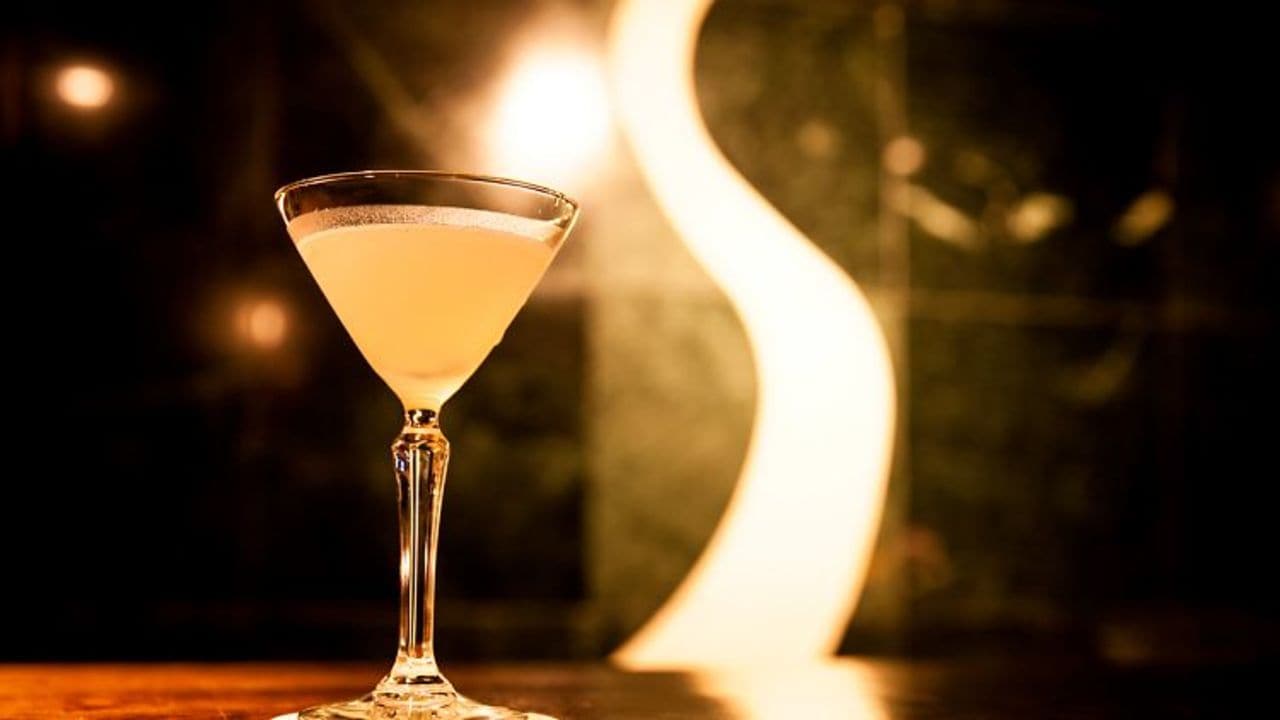 There are those who say that bars are no place for a date. These people are fools. True, you run the risk of the bartender eavesdropping your sweet nothings and your date being horrified as you outdrink them at a ratio of three to one, but conducting your courtship at the counter also means great views, killer cocktails and a place to drown your sorrows should it not work out.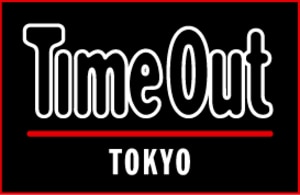 Here we guide you to ten of the city's finest date bars, so dress up, keep it classy and, please, be nice to the good men and women mixing your drink – they've probably heard your killer ice-breaker a few dozen times already.
Ten unmissable date bars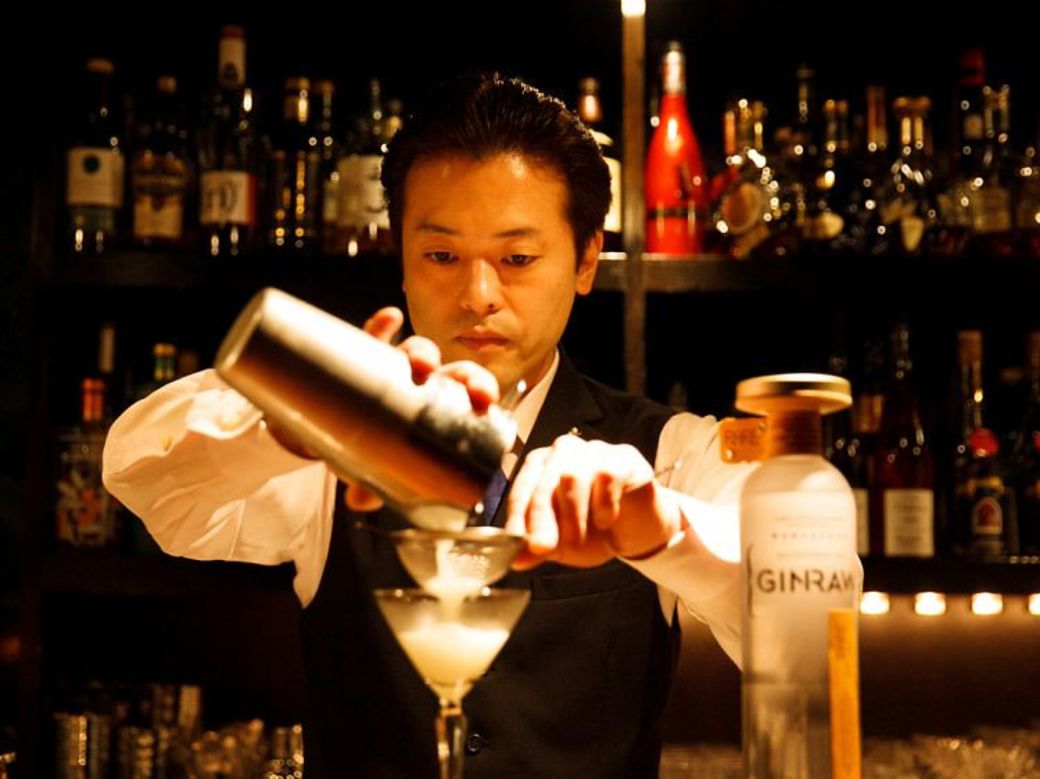 Ishinohana
Seasonal cocktails are the speciality at Ishinohana, Shibuya's answer to the high-end cocktail bars of Ginza. At a basement location just a minute's walk from Shibuya Station, owner Shinobu Ishigaki wields an array of fresh fruit and vegetables when creating his distinctive drinks: a gin and tonic is enlivened with kumquat, a margherita gets an injection of housemade cassis confiture.
There are entire menus devoted just to mojitos and martinis, plus a sizeable list of originals including Ishigaki's award-winning Claudia (martini with pineapple juice and caramel syrup) and Polar Star (aquavit, apple syrup and lemon juice). The quality is generally very high indeed, and first-time visitors should find the atmosphere considerably less intimidating than at Ginza's bartending temples.
Address: B1F, 3-6-2 Shibuya, Shibuya-ku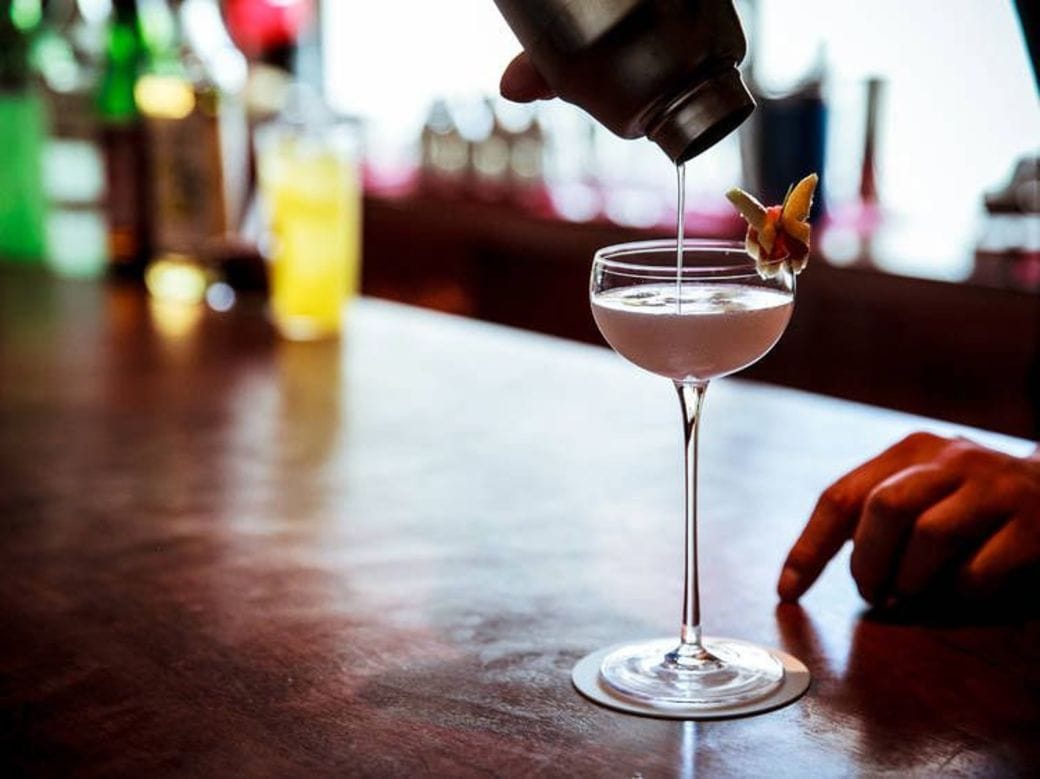 Bar Tiaré
Named after the supposedly luck-bringing national flower of Tahiti, Tiaré is the domain of Yasuhiko Mizusawa, a former All-Japan bartending champion and a great proponent of making couples happy through the magic of cocktails. Known as the 'Crown Prince of Fresh Fruit', Mizusawa has published a book on the topic of fruit-based cocktails but doesn't just use tropical fruits in his drinks: he is also fond of crafting little butterflies out of peel to decorate the glasses. Not the kind of place you'd pick for a business meeting or a long conversation about the merits of Scottish versus Japanese whisky, Tiaré is the perfect spot for lovebirds who just want to focus on each other while sipping some of the prettiest drinks in town.
Address: Akasaka Hogetsudo Honten Bldg 5F, 4-2-2 Akasaka, Minato-ku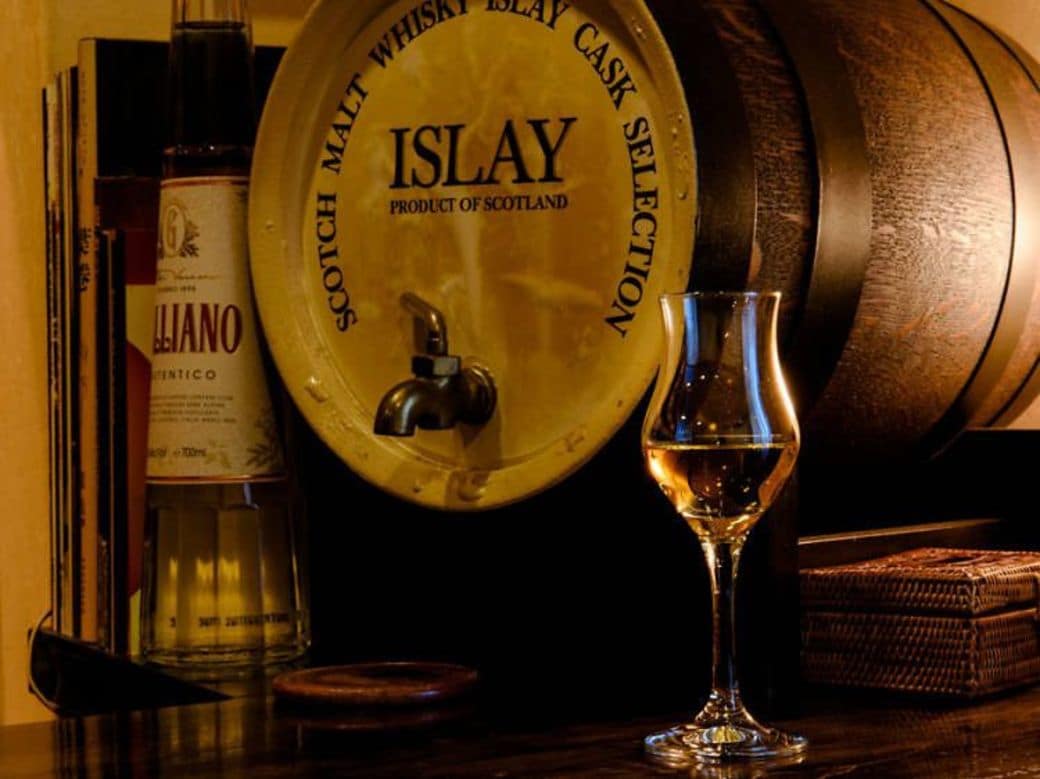 Angels' Share
When newly distilled whisky is stored in casks and matured, a minuscule amount of it evaporates every year, This lost portion is said to have been drunk by angels, and is thus referred to as the 'angels' share'. In other words, the powers that be give their blessing to the distiller in exchange for a tiny portion of his or her product.
With its name derived from such an obscure term, you might suspect that this specialist bar in chic Futako-Tamagawa is one of those places where connoisseurs go to have endless conversations about whisky and its many nuances, scaring any couples far away before they even make it through the door. But you'd be wrong: Angels' Share is actually rather apt for a date, mainly thanks to the supremely friendly fellow behind the counter.
Kenji Imai is a whisky expert to the core, but he'll never turn away first-timers or resort to half-hearted recommendations, as some less service-minded Tokyo barmen might. Imai's passion runs deep, and his guidance is sure to lead both of you deep into the fascinating world of fine malts.
Address: Meiyu Flats 3F, 3-12-13 Tamagawa, Setagaya-ku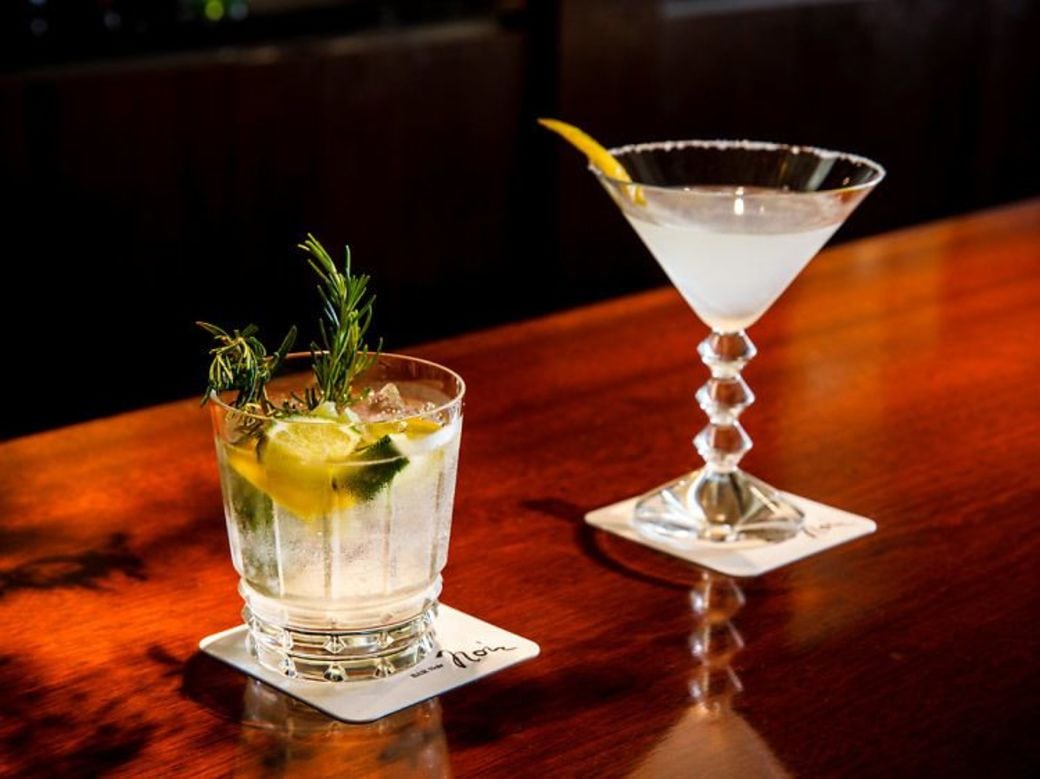 Bar Noir
A veteran barman with stints at luxury hotels such as the Westin Tokyo and the Ritz-Carlton under his belt, Takeshi Saito exudes an aura of quiet confidence – this is a man who has seen the world, served it a stiff drink and listened to its stories. Saito's Ebisu haunt follows his lead – the decor is smart, but the atmosphere is very welcoming.
The conventional thing would of course be to just sit at the counter and watch the proprietor craft whichever cocktails he deems appropriate for the two of you, but we'd recommend heading to one of the table seats facing the windows. Looking down from the fifth floor, you'll be able to do some serious people-watching with your companion before or after dinner in one of the city's most stylish neighbourhoods.
Address: Ice Cube 5F, 3-1-25 Ebisu-Minami, Shibuya-ku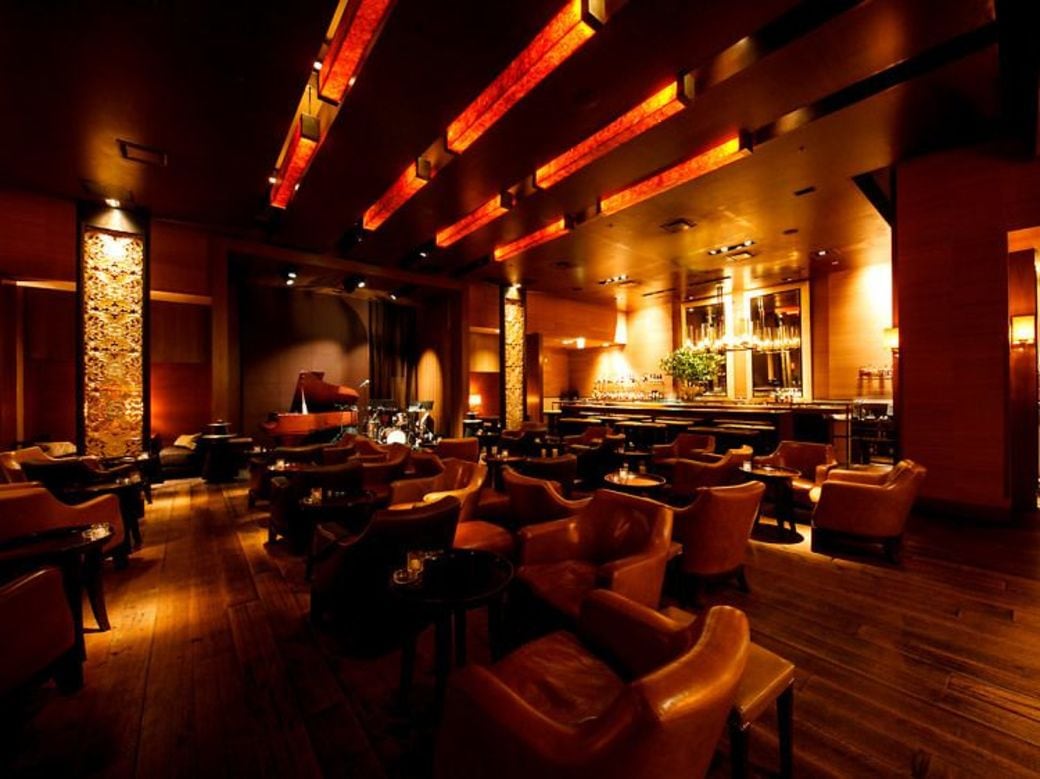 Maduro
A welcoming atmosphere, service that won't let you down, rare whisky and brilliant cocktails, a cigar if the occasion calls for it, live jazz and a lavishly decorated interior – everything appears perfect for a date at Roppongi's Maduro.
Only thing is you'll need to reach it first: after taking a winding approach through the lobby of the Grand Hyatt hotel and navigating a maze of hallways and elevators, you'll need to cross through a mysterious passage that feels like walking on water before arriving at the bar's heavy wooden doors, beyond which you'll find a total of 108 seats reserved exclusively for sophisticated sippers.
Underneath the high ceiling lies several sofas, box seats separated from each other with glass-laced partitions, and even a few small private rooms – they let you pick and choose your spot depending on your, and your partner's, mood. Note that there's a ¥2,000 cover charge every night after 8pm.
Address: Grand Hyatt Tokyo 4F, 6-10-3 Roppongi, Minato-ku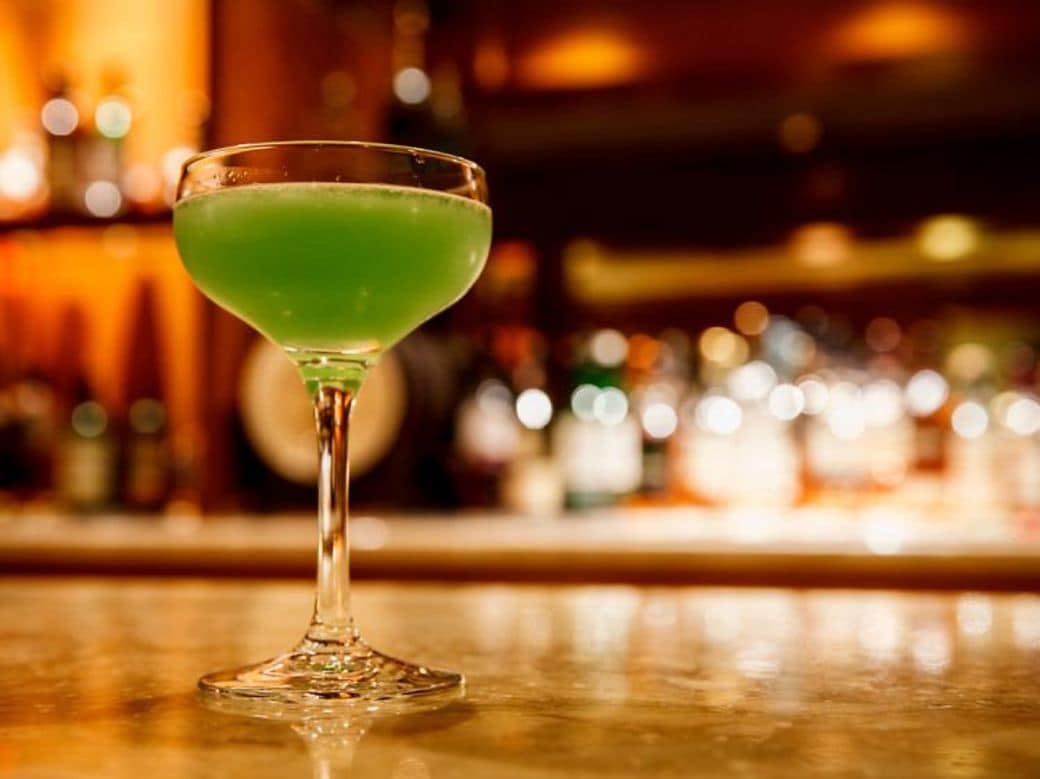 Le Marquis
The journey to the Hotel Chinzanso Tokyo's classy bar is a significant part of its charm. Get yourself to Edogawabashi Station then, rather than hailing a cab, walk along the Kanda River with your date until you reach the hotel's Kabukimon gate. Enter and admire the gorgeous Japanese garden you'll find yourself in. Once you start feeling thirsty, cross the Benkei bridge and pick out a table at the luxurious Le Marquis.
The four seats at the Italian marble-covered counter are appealing, but sinking yourself into one of the sofas probably makes for a more intimate atmosphere. If you can keep your eyes off each other, remember to spare a few glimpses for the gorgeous furniture, manufactured by fabled American company Baker, the roots of which go back to 1890.
The Chinzanso's rooms are decorated with the same chairs, tables and other furnishings, so you get to enjoy the atmosphere of one of Tokyo's priciest hotels for the cost of your drinks alone. Speaking of drinks, highlights include near-perfect martinis and the Youkihi cocktail, a Le Marquis original named after 8th-century imperial consort Yang Guifei, one of the legendary 'four beauties' of ancient China.
Address: Hotel Chinzanso Tokyo 2F, 2-10-8 Sekiguchi, Bunkyo-ku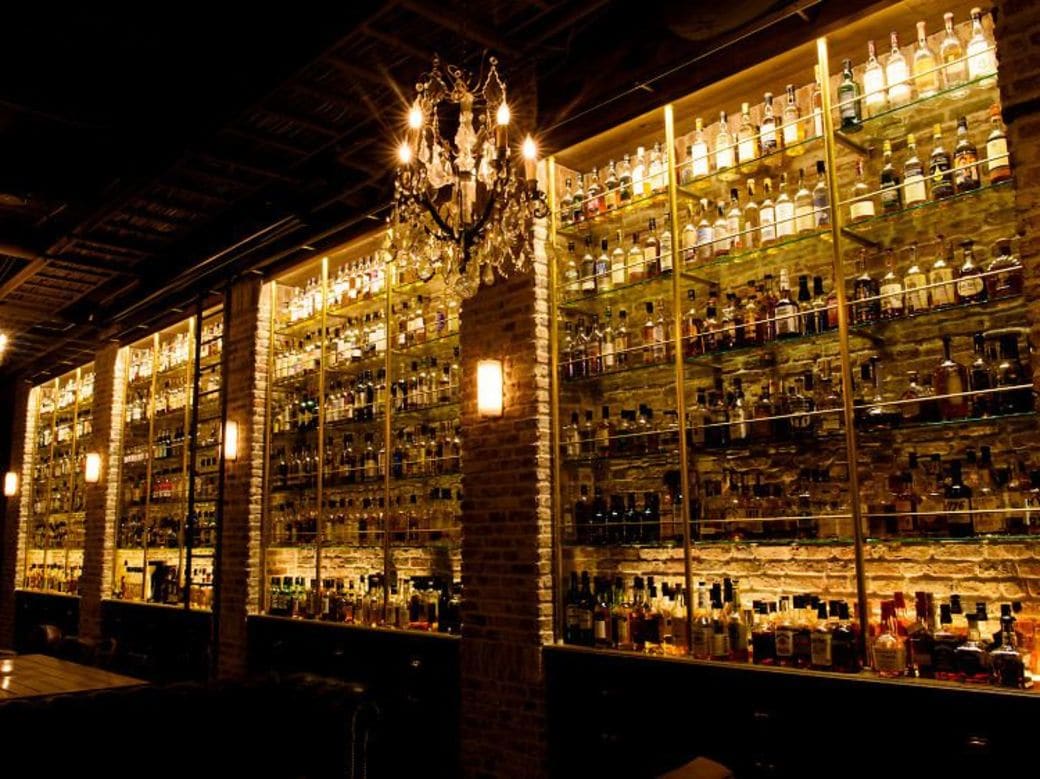 Tokyo Whisky Library
Anyone not very familiar with but willing to learn more about whisky best make straight for this Aoyama hideout. Pass the church on the ground floor of the elegant Santa Chiara complex and climb the stairs to find the door to Whisky Library, distinguished by – of course – its bookcases. And as you'd expect, these shelves are filled not with dusty old tomes but with a stunning collection of more than 1,200 different distilled spirits, sourced from all of the world's major whisky (and whiskey) regions.
Aiming to help newbies learn more about the overwhelming variety of fine malts, this bar has none of that 'connoisseurs only' attitude sometimes evident at other Tokyo whisky bars, and provides a simple menu of standard options to get your sipping started.
The 82 seats include sofas, stools and seating in private rooms, encouraging you to admire your drink from a variety of angles and in different lighting conditions – you'll feel like you can discover something new even if you order the same tipple twice.
Address: Minami-Aoyama Santa Chiara Church 2F, 5-5-24 Minami-Aoyama, Minato-ku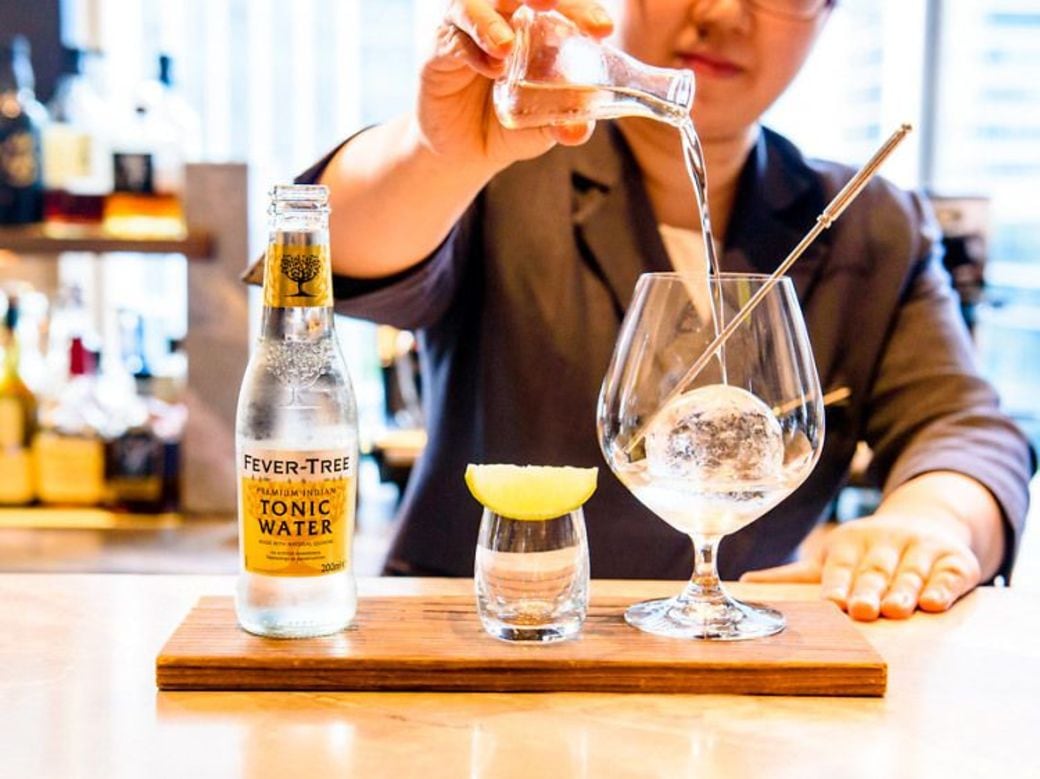 Motif
Finding your way up to this hotel bar right by Tokyo Station can be tricky, but nailing it on the first try is also a sure way to impress your companion. Skip the main entrance to the office-filled, 31-storey Pacific Century Place building on Sotobori-dori and instead make way for the right-hand side of the structure, where you'll see a sign for the Four Seasons Hotel.
Enter through the sliding doors, go all the way to the end of the corridor, take the dedicated elevator to the seventh floor and head around the back to encounter a bar so blissful that you'll hardly believe it sits inside a faceless glass-and-steel tower. Facing the train tracks and platforms of Tokyo Station, the huge windows offer excellent views.
Grab a seat at one of the tables next to them, pick off the seasonal cocktail menu and plan your next journey together while gazing out over the Shinkansen trains arriving and departing beneath you.
Those looking for a solid meal will want to pick Motif Restaurant, the Four Seasons hotel's signature French restaurant, which offers a 'farm to table' culinary collaboration by head chef Hiroyuki Asano and 'culinary advisor' Hiroshi Nakamichi.
The Social Salon is the main dining area, where guests can indulge in the duo's figure-friendly creations, while the Living Room is a bar offering casual lunches – as well as afternoon tea that combines wagyu burgers with wine and cocktails. Finally, the Gastronomic Gallery is another casual dining zone that offers a buffet during the day and transforms into a tapas bar in the evenings.
Address: Four Seasons Tokyo 7F, Pacific Century Place, 1-11-1 Marunouchi, Chiyoda-ku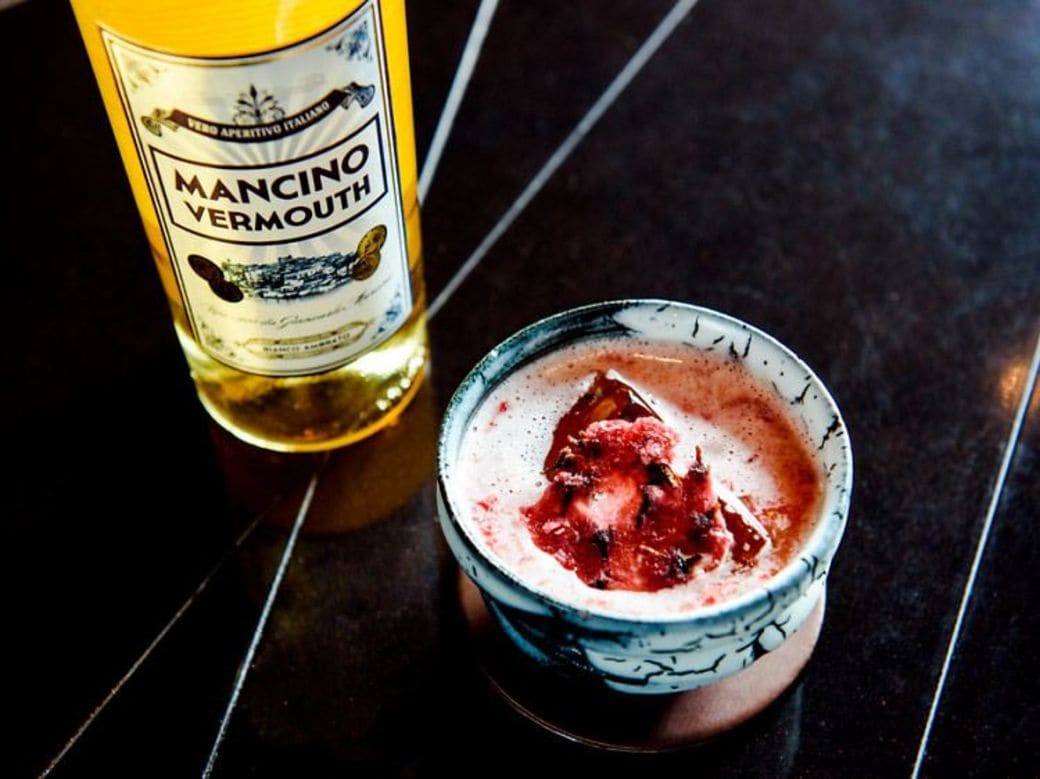 Mandarin Bar
Nihonbashi, the heart of old Edo, now has its share of high-rises, but none of these towers stand out quite like the one housing the Mandarin Oriental hotel. Directly accessible from Mitsukoshimae subway station and perched on the 37th floor, the hotel's signature bar affords impressive views of the surrounding business district. But it's not all about those Blade Runner-esque vistas.
The Mandarin Bar is famed for its interior: local design hotshot Ryu Kosaka was asked to create 'something sexy, but like nothing you've seen before'. His spacious layout incorporating a Zen pool and an array of designer furnishings succeeds on both counts. The central counter is dazzling, while the sofas by the windows offer the ultimate date experience.
If it's a special day for the two of you, consider sharing a luxurious night of dinner and champagne at the table enveloped by flowing water. As for the drinks, consider opting for some Mancino Sakura & Sumire vermouth – a Mandarin Bar original – as an alternative to cocktails.
Address: Mandarin Oriental Hotel 37F, 2-1-1 Nihonbashi-Muromachi, Chuo-ku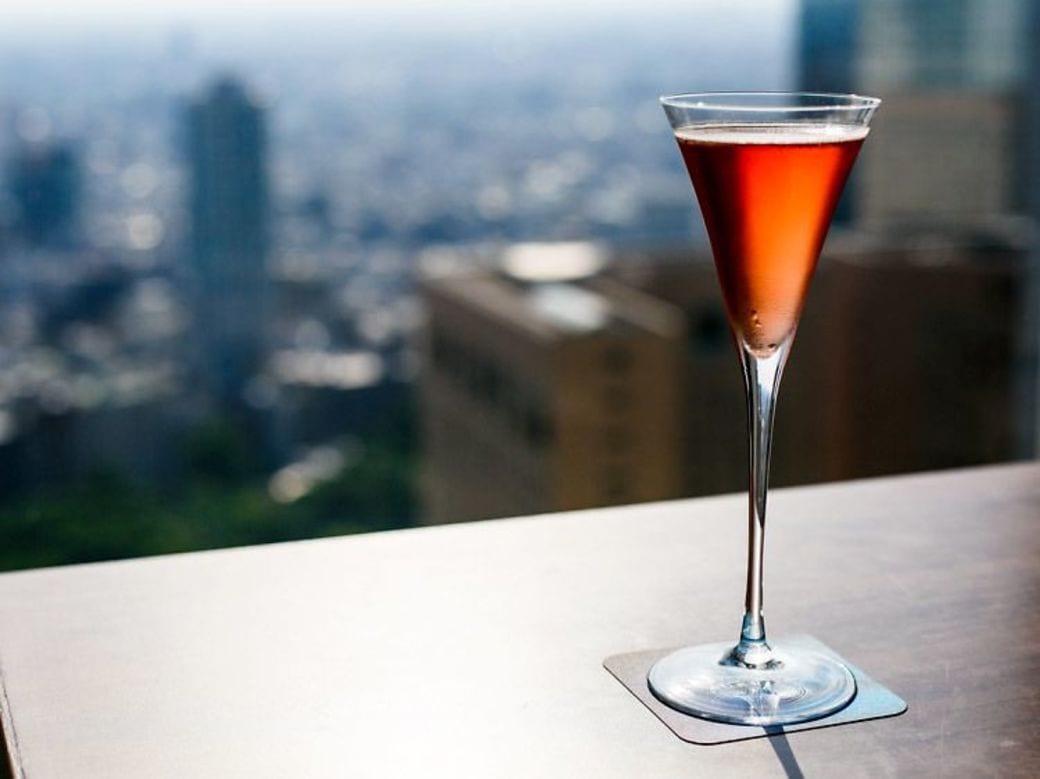 Sky Lounge Aurora
Reopened in December 2016 after a complete overhaul, the Keio Plaza's Sky Lounge is a reborn classic. The spectacular views of Shinjuku's business district remain unchanged, but the chic, black-toned interior is all new. Also spruced up is the laidback counter-only bar in business since 1971 on the north side of the space.
Its windows look out over all of Tokyo's greatest hits: the metropolitan government building in the west, the Skytree, Tokyo Tower and central Shinjuku to the east, and Nishi-Shinjuku's futuristic towers to the north. Go early to watch the sun set across from the metro government's Kenzo Tange-designed headquarters while you two sip on cocktails in the light-filled space.
But the Sky Lounge's highlights reach beyond the setting: mixing drinks here is Kazuya Watanabe, the first bartender to receive the Japanese government's medal of honour with a yellow ribbon, awarded to 'contemporary master craftsmen'. Top value is provided by the ¥7,000 Cocktail Dinner, which can be ordered from 5pm to 10pm and includes three drinks from a selection of more than 100, to go with your three-course meal.
Address: Keio Plaza Hotel 45F, 2-2-1 Nishi-Shinjuku, Shinjuku-ku
Written by Tamasaburau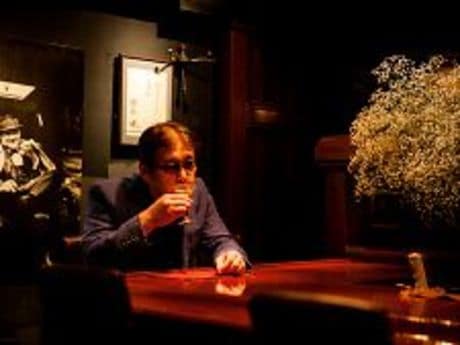 Born 1965 in Shibuya, Tokyo, Tamasaburau studied British and American literature at Rikkyo University before embarking on a journalistic career. He continued his studies at New York University and the City University of New York, and later worked for the likes of Berlitz Translation Services and CNN. Since returning to these shores, he has specialised in writing about bars, visiting more than 1,000 watering holes across Japan while publishing articles and several books on topics like the joys of booze, noteworthy bartenders and the role of bars in modern society. He is also the author of 'My Lost New York', an essay on pre-9/11 NYC.
(Photos by Kisa Toyoshima and Keisuke Tanigawa/Time Out Tokyo)
Related articles from Time Out Tokyo