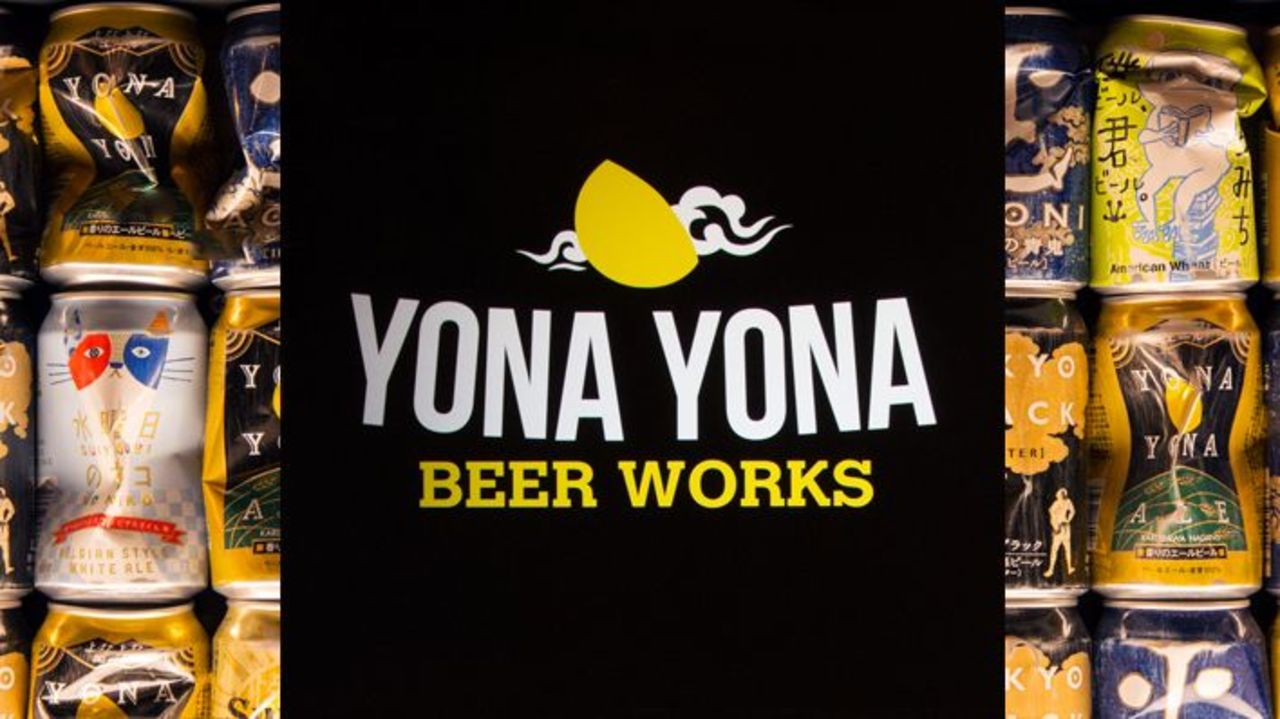 Yo-Ho Brewing is a Japanese craft beer brewery from Karuizawa, a city in Nagano prefecture. It produces a variety of fine brews like the popular Yona Yona, its flagship ale.
Yona Yona Beer Works is Yo-Ho Brewing's official beer bar in Tokyo. Since the first bar opened in Akasaka, its popularity led to a quick expansion with new branches in Kanda, Aoyama and Kichijoji.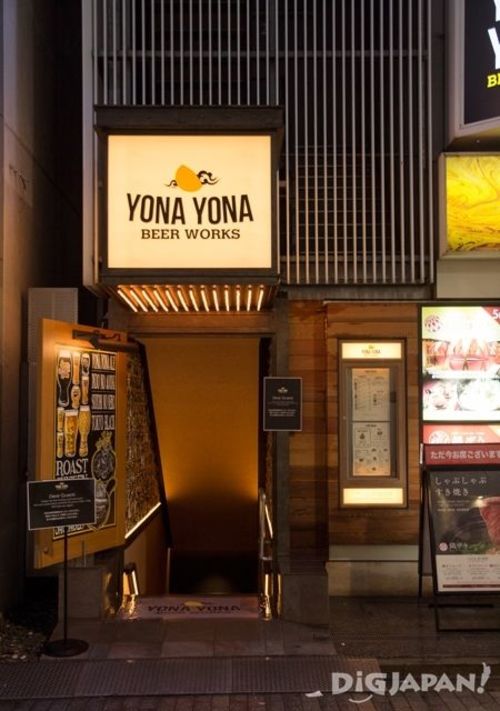 On March 22nd 2017 the brewery celebrated the opening of a new bar in Shinjuku! We went to poke our noses inside to see what's new with Yona Yona Beer Works' fifth branch.

Yona Yona Beer Works prides itself in being the only beer bar to have more than 10 varieties of Yo-Ho Brewing beer on tap.
The Shinjuku branch will also feature seasonal and limited edition brews that are only available here.
A Place For Beer And Food Lovers
We had the pleasure to try three of the tap beers. The staff also expertly paired each beer with a delicious dish.
Yona Yona Beer Works doesn't only offer great beer; they also specialize in high-quality food made with local ingredients.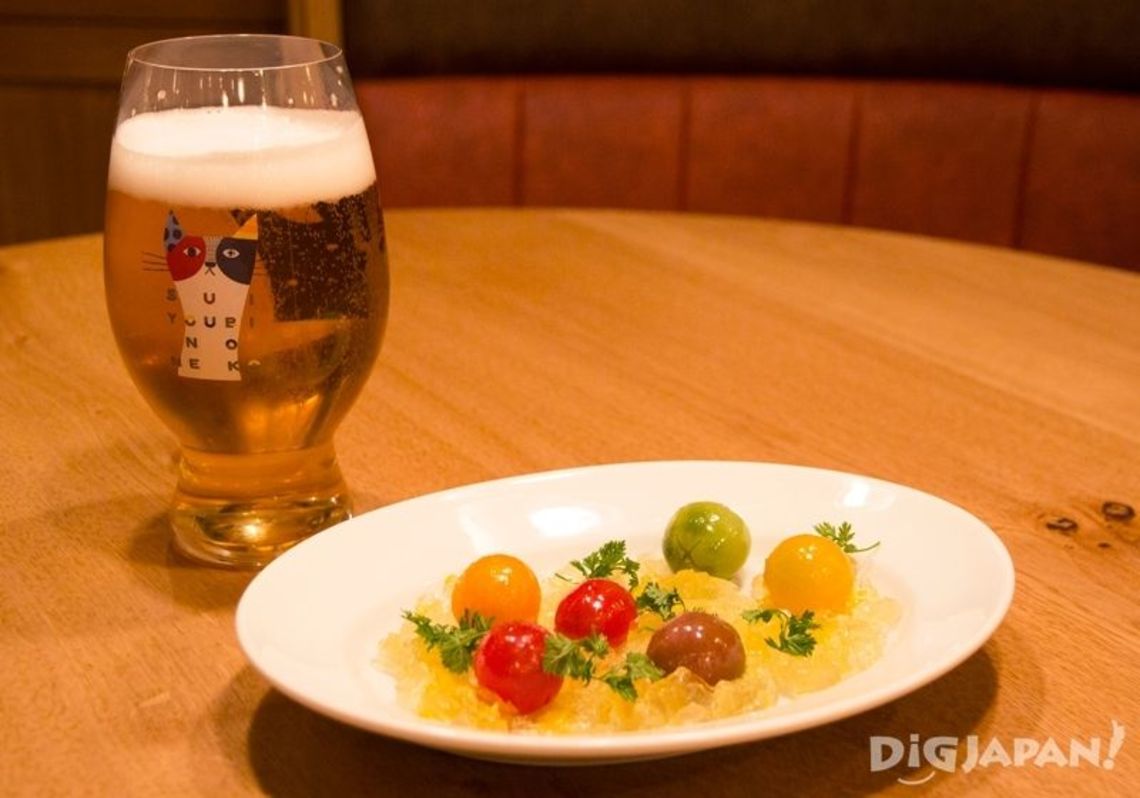 We first tried the Suiyobi no Neko (Wednesday's cat), a Witbier style beer.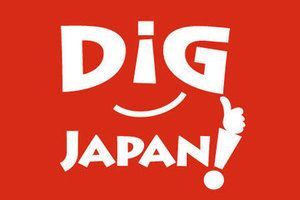 It was accompanied by the colorful tomato Belgian marinade, a very refreshing appetizer made using beer.
This dish reminded me of summer. It's light but tasty, and pleasantly colorful. The beer was equally refreshing, with a fruity note of orange.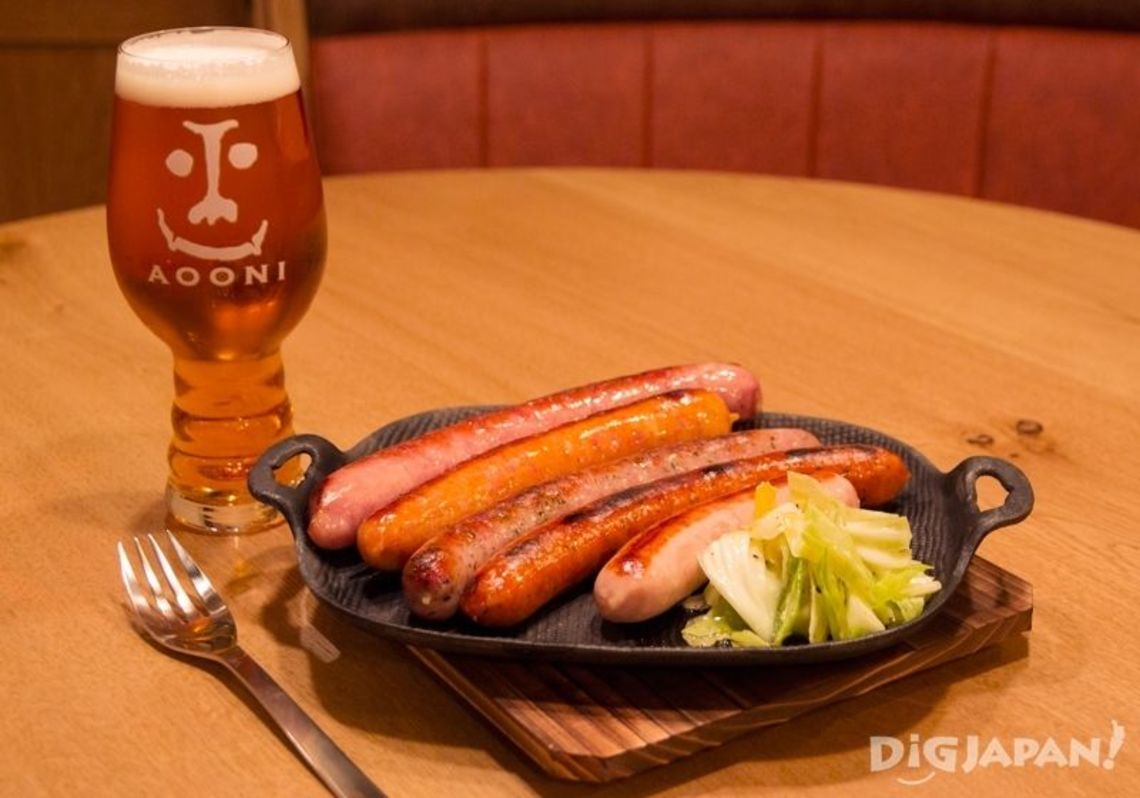 Second came Indo no Aooni (India's blue demon), an IPA with a defined bitterness and a nice citrus aroma.
For this beer the staff chose a selection of Yona Yona Beer Works' popular spiced sausages. While the other branches offer a variety of 16 flavors to choose from, the Shinjuku shop upped the game to 20 flavors!
The sausages that we tried were spicy curry, plain pork, Japanese herb, coriander & lemon, and squid with scallops & milt. Other flavors include yuzu pepper, cheese, smoked beef and smoked pork.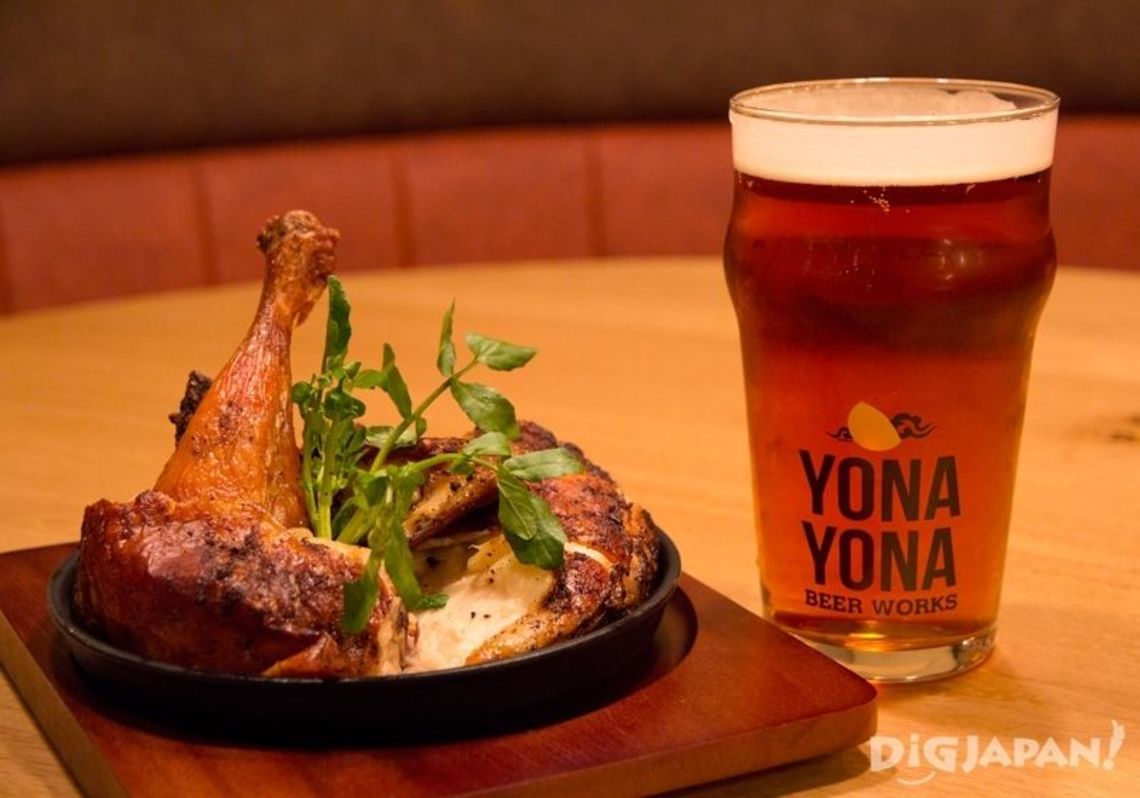 Lastly, we couldn't skip Yo-Ho Brewing's flagship ale: Yona Yona! It means "Night after night" in Japanese. It was given this name in the hope that people would enjoy it night after night.
With the flagship ale came the flagship dish: roast chicken. Crispy on the outside and juicy on the inside, it's made using chicken from Fukushima prefecture.
This American pale ale is a complex beer with a fruity aroma and a mildly bitter taste.
Each beer normally comes in three sizes:
・ Small (250 ml) 450~430 yen
 ・ Regular (400ml) 680~780 yen
 ・ Pint (550 ml) 900~950 yen
You can also order a tasting set of three beers of your choice for 1,280 yen.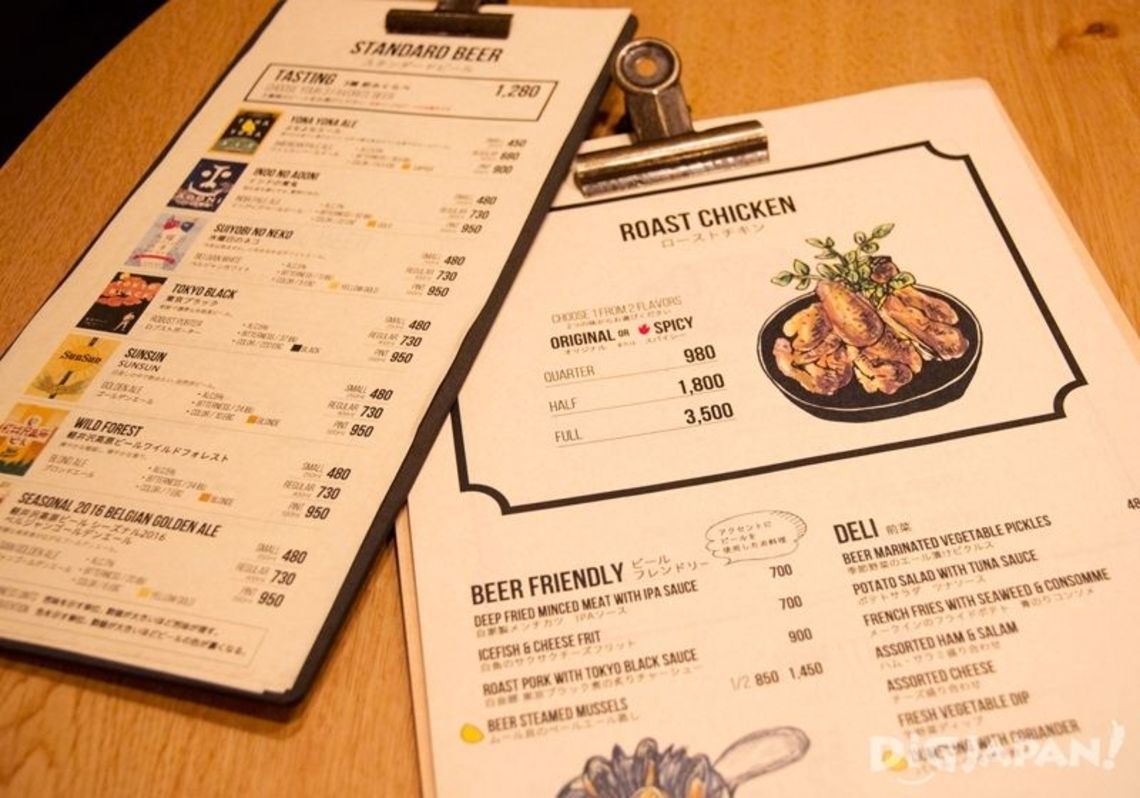 Many of the dishes on the menu are made using beer. For example, one of their desserts is beer tiramisu. Being Italian, I am definitely going to order that next time!
The lunch set is 1,500 yen and is all made with local ingredients. It includes an original sausage, roast chicken, grilled vegetables, rice or bread, soup, potato salad and a dessert.
Interior Concept
The bar space is divided into two zones with two different themes: Craft and Lounge.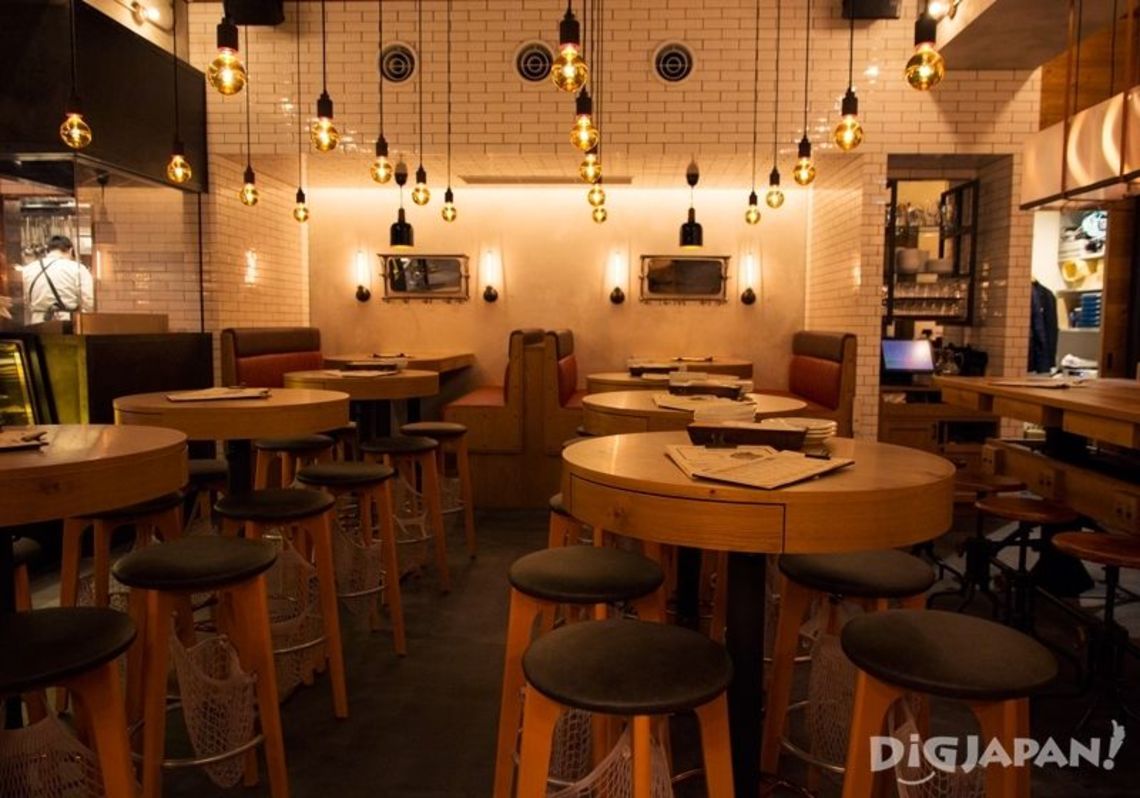 The Craft area includes the counter and a number of high tables. It has a brewery-style feel with jars of malt on the wall. The combination of wood, metal and pipes is reminiscent of a craftsman shop.
Here you can sip your beer among the chattering of other clients, enjoying the lively after-work atmosphere.
The Lounge area features a very cozy looking fireplace surrounded by lower tables. The light here is softer and the atmosphere more relaxed.
Are you a craft beer lover? Do you enjoy good food? Make sure to pay Yona Yona Beer Works a visit!
Information:
Yona Yona Beer Works Shinjuku East Exit Branch | Yona Yona Beer Works新宿東口店
Address: B1F, 3-28-10 Shinjuku, Tokyo (Open map)
Hours: Monday to Friday 11:30am~3:00pm (L.O. 2:00pm) 5:00pm~11:30pm (L.O. 10:30pm)
Saturday, Sunday ad holidays 11:30am~11:30pm (L.O. 10:30pm)
Access: 5 minutes walk from JR Shinjuku Station, 2 minutes walk from Shinjuku-sanchome Station.
Website (Japanese-only): http://yonayonabeerworks.com/
(Written by Laura/DiGJAPAN!)
Related articles from DiGJAPAN!