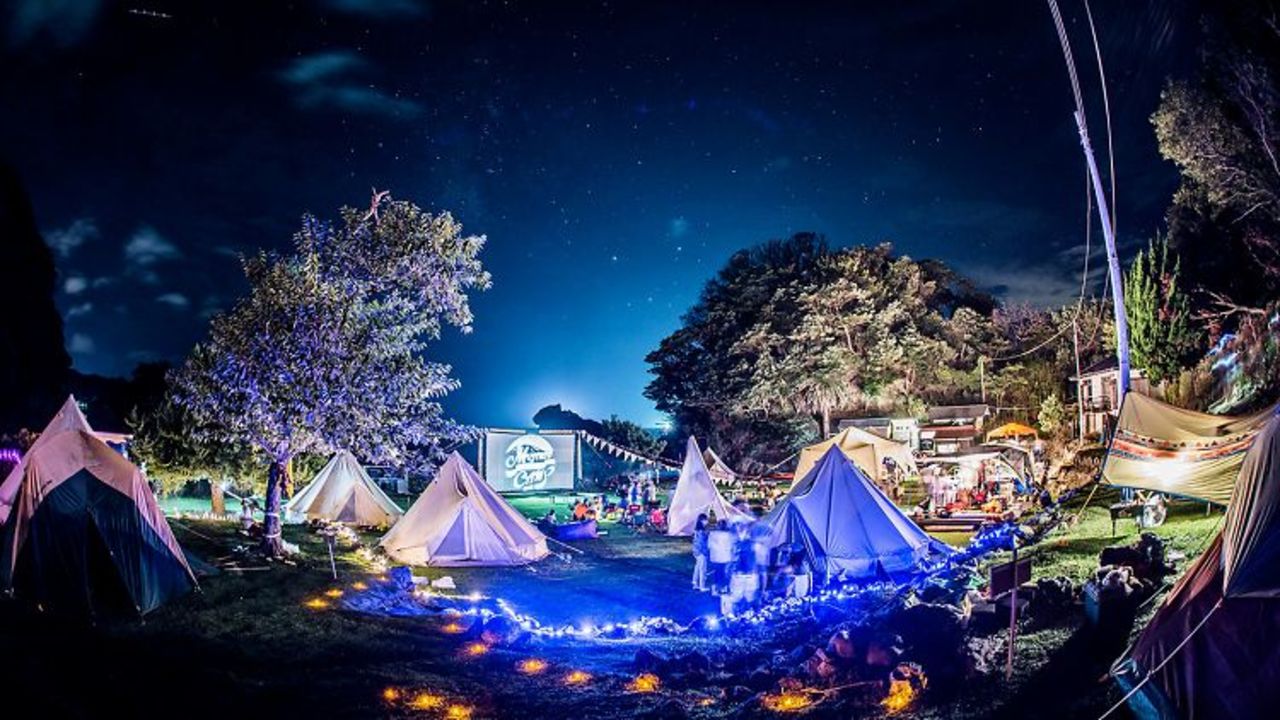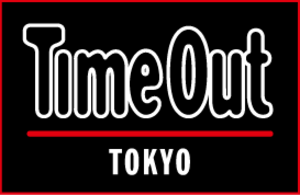 On a balmy Tokyo evening, nothing beats watching a movie under the stars. Take your pick of urban screenings on rooftops, at shopping complexes and museums, or head out into the countryside for full-fledged outdoor cinema festivals held at camp sites or ski resorts. These parties are usually all-night affairs, complete with DJ gigs, food markets and fun for the whole family.
Our top outdoor cinema picks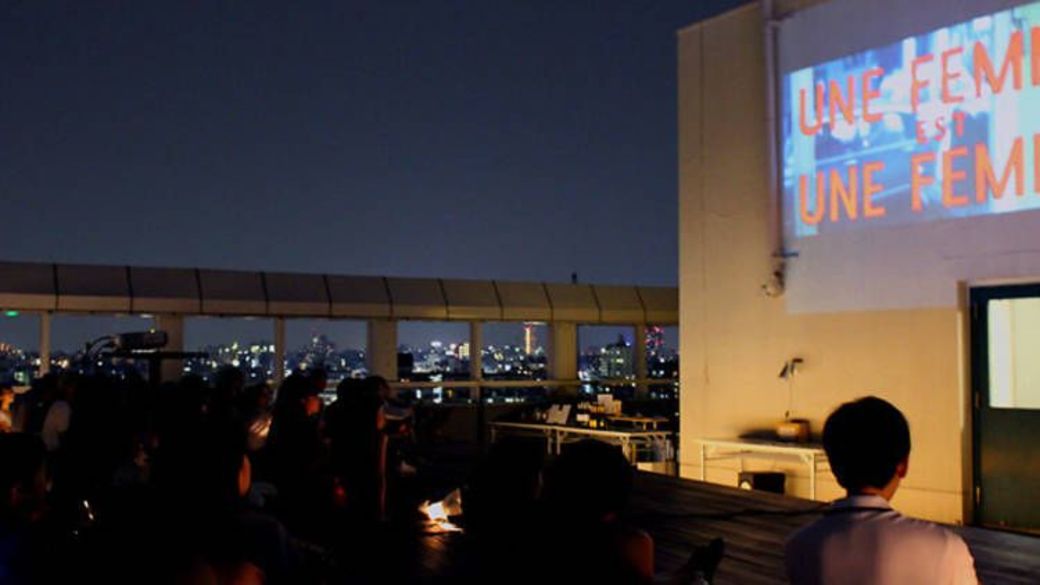 Rooftop Cinema
Claska's rooftop film screenings are one of those little pleasures that make Tokyo's sweltering summers feel more bearable. This year, three films, including Swedish comedy Simple Simon (2010) and indie drama The Kings of Summer (2013), will be screened over nine days.
There's only space for 80 people at each screening, and advance reservations are strongly recommended: send an email to kinoiglu@hotmail.com with the title of the film you want to see, giving your name, number of people, contact details and the day on which you wish to go. The ¥2,000 ticket includes a drink and you're welcome to bring your own snacks.
Where : Hotel Claska , Gakugei-Daigaku  
When : Monday August 28 - Wednesday August 30
Address : 1-3-18 Chuocho, Meguro-ku Tokyo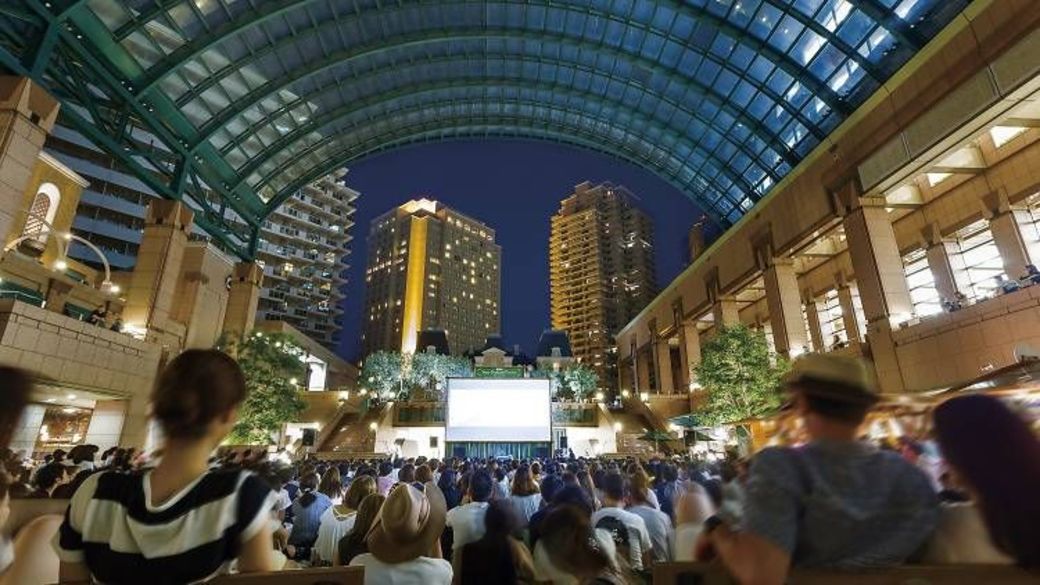 Picnic Cinema
Catch a movie outdoors on a hot summer evening at Ebisu's Garden Place, where screenings start from 7.30pm on 12 August days. The free films will be shown on a big screen set up in the middle of the complex, with the programme including light fare like Irish musical comedy Sing Street (2016), Giuseppe Tornatore's Oscar-winning Cinema Paradiso (1988) and 2014 documentary Iris, which tells the story of 95-year-old New York fashion icon Iris Apfel – uplifting and harmless fun, in other words.
Where : Yebisu Garden Place  
When : Ebisu Until Saturday August 19 
Address : 4-20 Ebisu, Shibuya-ku Tokyo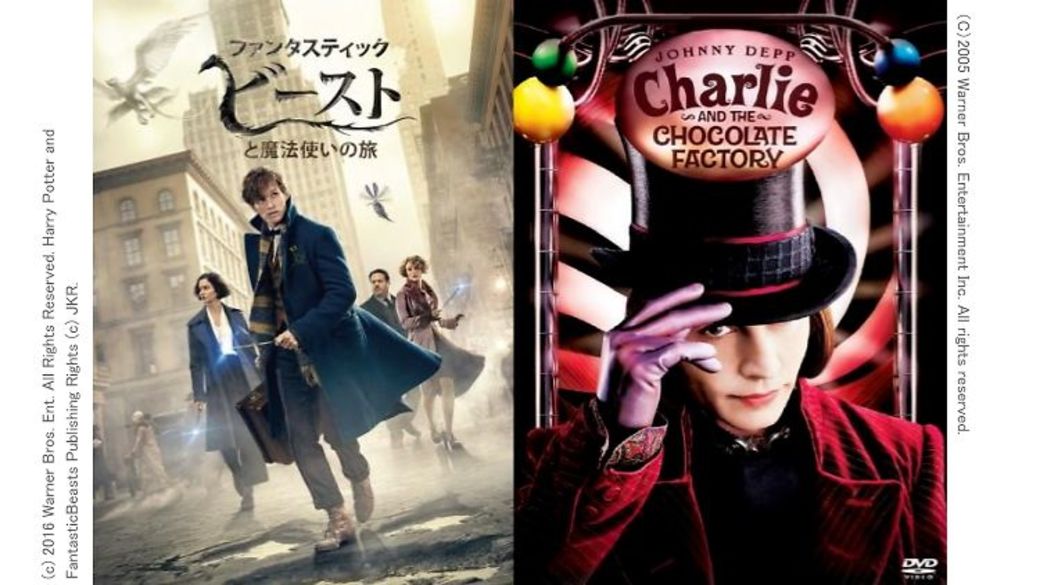 Machikado Eigakai
Making Tokyo's traditional downtown area a cheerier place since 2008, the Shitamachi International Comedy Film Festival is one of the very few international film festivals in Japan specialising exclusively in comedy. Set to take over the cinemas and streets of Asakusa and Ueno in September, 'Shitacome' promotes itself with these two free open-air screenings in August. Head to the main plaza in Ueno Park to catch Harry Potter spin-off Fantastic Beasts and Where to Find Them (2016) on August 19 and Tim Burton's Charlie and the Chocolate Factory (2005) on August 20. Just note that the screenings will be cancelled in case of heavy rain.
Where : Ueno Park , Ueno  
When : Saturday August 19 2017 - Sunday August 20 2017
Address : Ueno Koen, Taito-ku Tokyo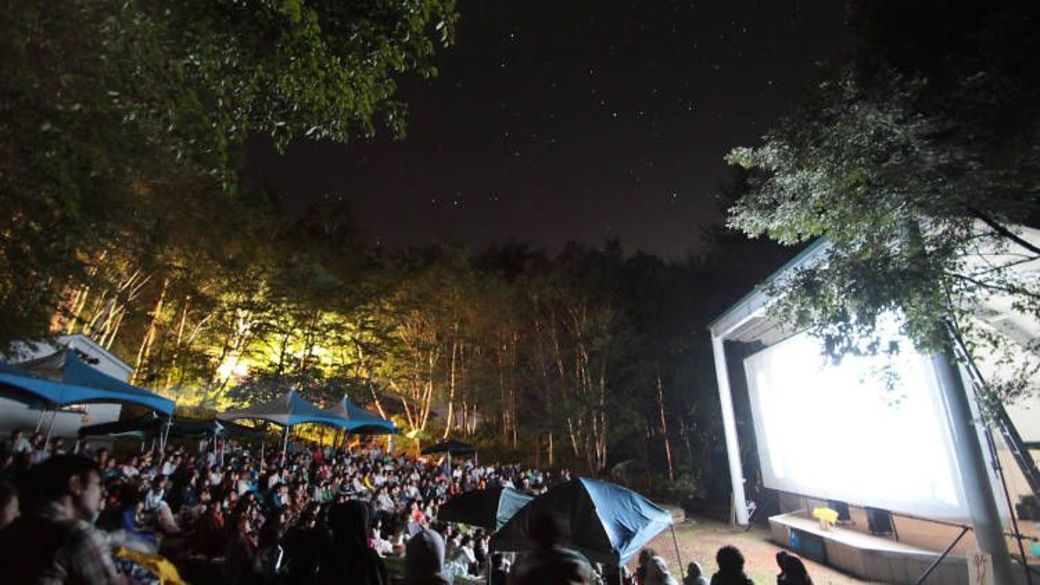 Stardust Theater in Haramura
An annual summer highlight for Kanto area folks fond of watching movies in the great outdoors, Stardust Theater returns to Nagano's picturesque Yatsugatake Natural & Culture Park for its 32nd edition. Head out into the mountains for roughly a month's worth of cinematic action, beautifully projected onto a massive screen, and enjoy an offbeat film experience under the starry sky far away from the hustle and bustle of Tokyo. Just don't forget your warm jacket, as the 1,300m altitude ensures that it gets rather chilly at night. The programme, which can be viewed in full here, is a nice combo of old and new, Western and Japanese. This year's highlights include Makoto Shinkai's anime mega-hit Your Name, Hollywood darling La La Land and mountaineering documentary Meru.
Note that there are no screenings on August 4 and 5.
Where : Yatsugatake Natural & Culture Park
​When : UntilMonday August 21 2017
Address : 17217-1613 Haramura, Suwa-gun Nagano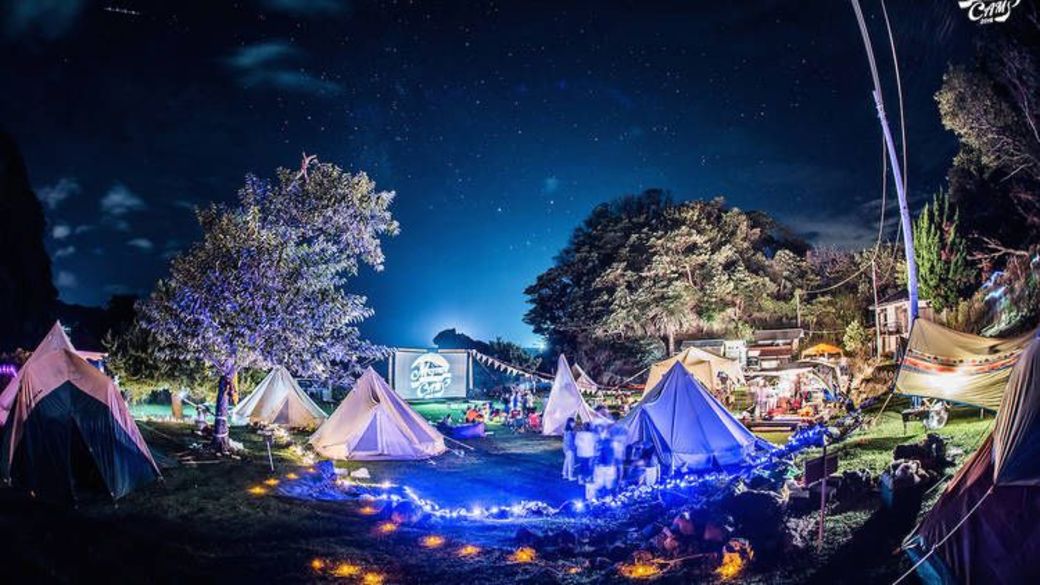 Mujinto Cinema Camp
If you're looking for the most exclusive outdoor movie event out there this summer, then look no further: taking place at a private camp site out by the sea in rural Shizuoka, in a location reachable only by boat, Mujinto Cinema Camp is where to watch films under the open sky without having to worry about light pollution, noise or cheapos – attendance is a cool ¥20,000. Participants can also explore the surrounds on kayak trips, make their own candles and take part in other outdoorsy activities over the second weekend of September. The movie programme will be released at a later date.
UPDATE: Tickets for Mujinto Cinema Camp 2017 have been sold out.
Where : Aqua Village
When : Saturday September 9 2017 - Sunday September 3 2017
Address : Tago, Nishiizu-cho, Kamo-gun Shizuoka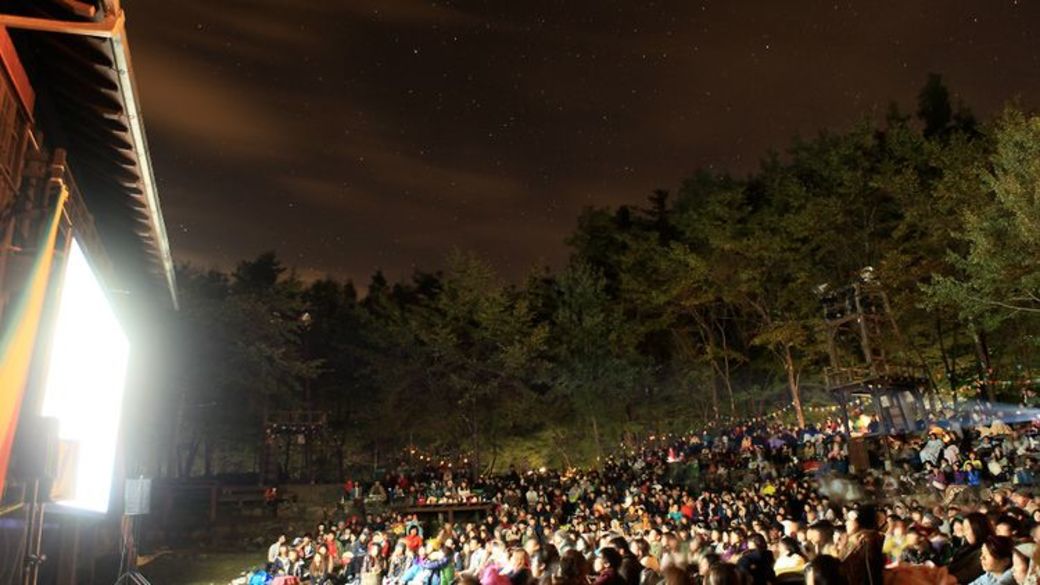 Forest Movie Festival 2017
Started in Saitama's Chichibu in 2014, Japan's first all-outdoor film festival was last held in the forests of Yamanashi but heads to completely different surroundings for its 2017 edition. Take a break from the city on an October weekend, head down to the 'art island' of Sakushima south of Nagoya and watch movies under the night sky – everything from short films to full-length features will be shown on screens set up around the area, with screenings going on until early the next morning. Unlike in Yamanashi, you might not even need a coat: the average October low on the jungle-like Sakushima is 17 degrees. Ticket and programme information will be released at a later date.
Where : Sakushima
When : Saturday October 7 2017
Address : Hirako, Isshikicho-Sakushima, Nishio-shi Aichi
(words By Mari Hiratsuka)