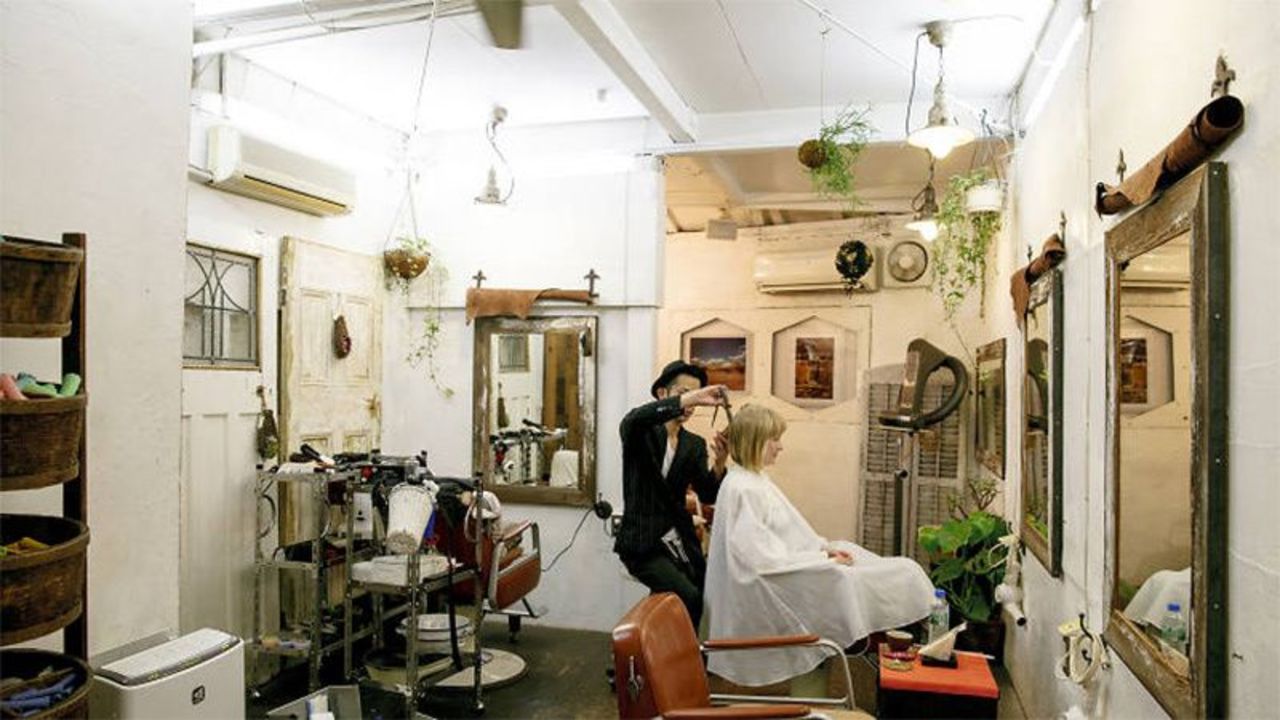 Salons for ladies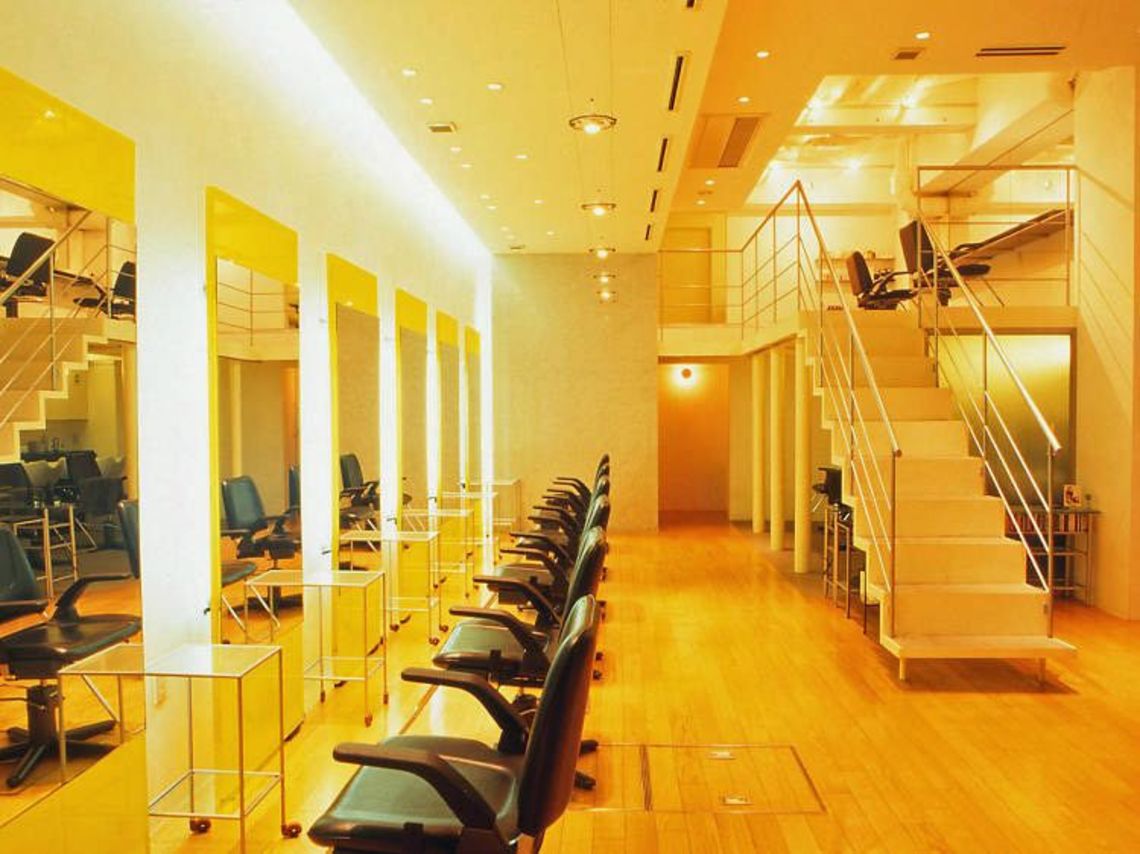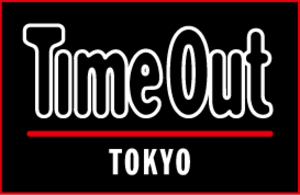 Watanabe Hair Dressing
Boasting over 20 years of experience, Watanabe Hair Dressing is a reassuring fixture on Tokyo's salon scene, where you can relax and leave your mane in the hands of highly qualified stylists. Located in the midst of Harajuku, it also offers an escape from the hectic city centre: each haircut includes a soothing shiatsu head massage, essential-oil-scented hot towels, complimentary beverages, the latest English-language magazines and lots of time allotted for consultation.
We recommend booking an appointment with style director and manager Kenichi Momoi, who speaks fluent English and confidently handles any kind of tresses. After examining your hair, he's happy to give recommendations for your locks' particular texture and hairstyles that will suit the shape of your face. He even factors in climatic conditions for the time of year – such as rainy season or August humidity when formulating a style strategy. In addition to the comprehensive hair-related services, his staff also offer manicures, pedicures and makeup should you want head-to-toe pampering.
Sun Beauty Harajuku B1F, 3-25-6 Jingumae, Shibuya-ku (Harajuku Station). 03 3405 1188. watanabe-hair.com.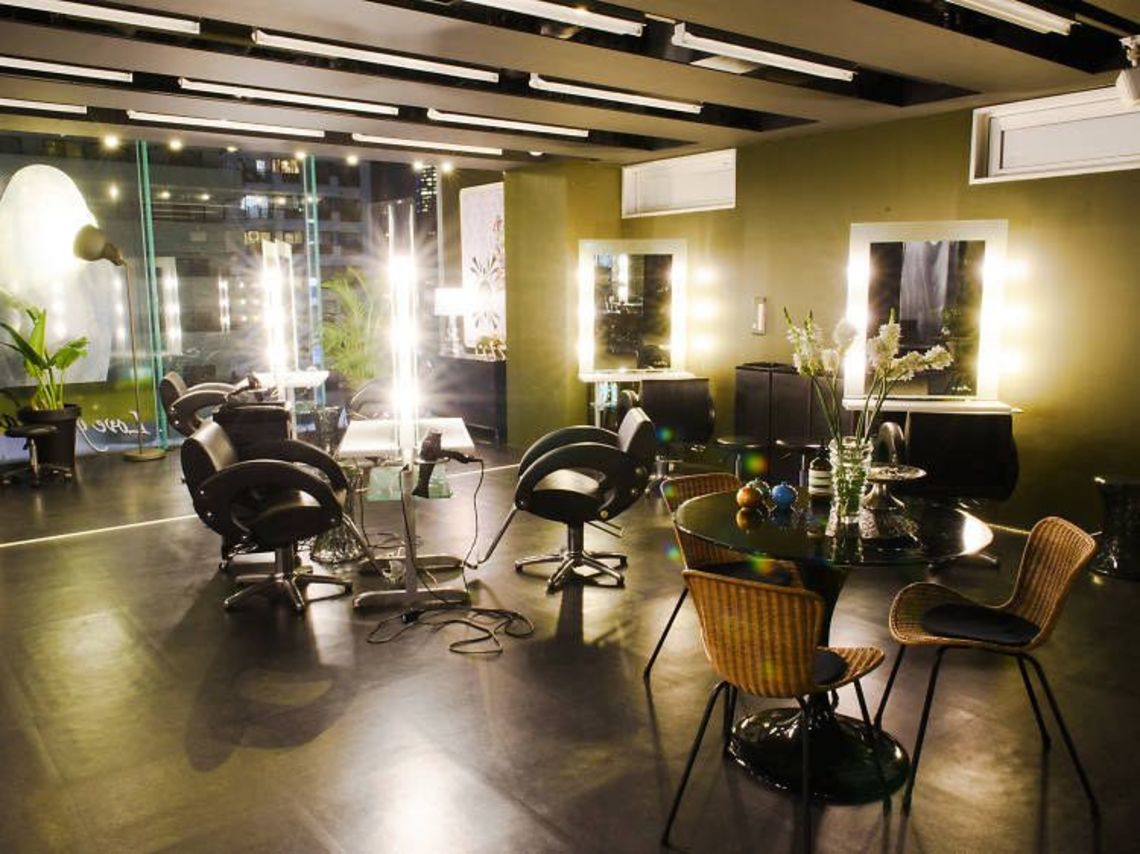 Gold Salon
Hailing from Sydney, Australia, Gold Salon owner Howard Lee Regner has more than 30 years' experience in the hairdressing industry, and a team of skilled and dedicated stylists who are experts in all hair types, from silky straight to thick and frizzy. A bright, sunlit space overlooking Azabu-Juban, Gold prides itself in its precise colouring work, which can be tricky to achieve in Japan, especially for those with light hair. Whether you're after a few sun-kissed highlights, a painted balayage, a semi-permanent dye or the trendy ombré look, the staff have been trained to handle any request, and deploy the latest techniques and products. Gold Salon also offers the Brazilian Keratin treatment and Japanese-style hair straightening to smooth out your hair for several months, as well as hair extensions for lengthening or volumising. Visit the website for detailed information about those treatments, or call to book a free consultation.
6F, 4-1-9 Azabu-Juban, Minato-ku (Azabu-Juban Station). 03 6436 0228. goldsalontokyo.com.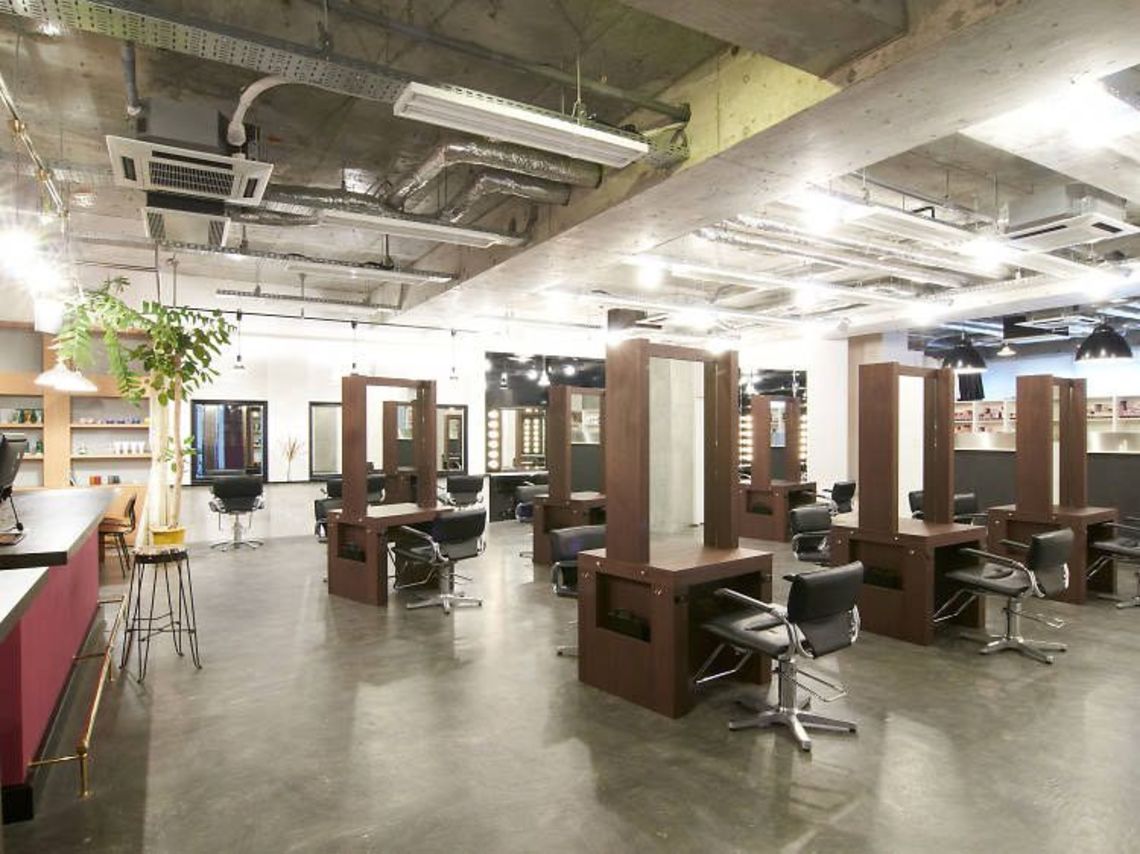 Assort International Hair Salon
If you're busy and looking for a convenient way to book a haircut with an English-speaking stylist, Assort Hair might just become your go-to. The salon has been featured on national television, and has branches in New York and Hong Kong, in addition to the Tokyo salon near Gaienmae Station. Before you make an appointment, though, do some light research on their website: you can scroll through their staff list and see each stylist's English fluency level. Pick the best match for your own Japanese skills, then fill out the reservation form online. Although Assort Hair probably boasts the highest number of English-speaking hairdressers under one roof, their services are not just about the language, but also about the team's precision and design skills – which are at the cutting edge, so to speak, of international trends and techniques. First-time clients get a free treatment and a ¥1,000 discount, and the biscuits served with your complimentary beverage are a nice touch.
B1F, 2-10-28 Kita-Aoyama, Minato-ku (Gaienmae Station). 03 5772 6461. www.assort-hair.com/english.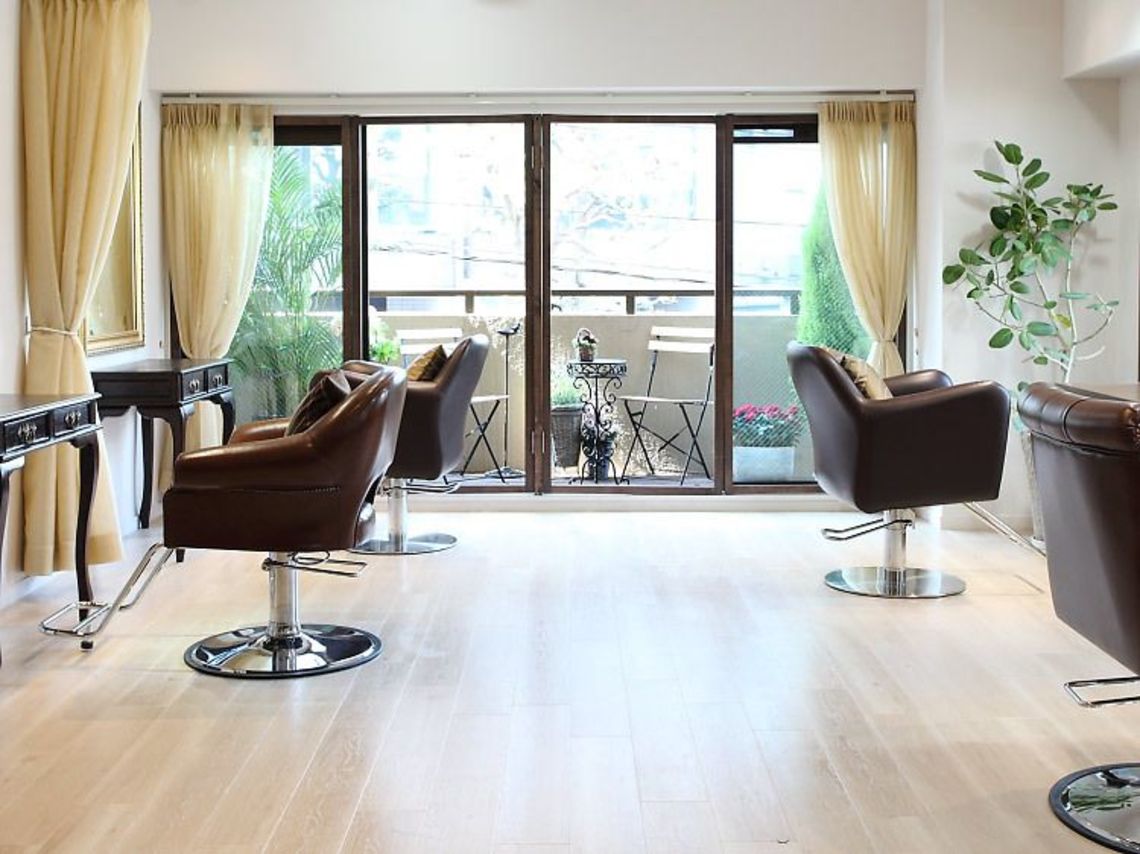 Éclat Daikanyama
Tucked away in the hilly streets between Daikanyama and Ebisu, this little haven is a favourite of Japanese celebrities. Whether you're hopeful to run into one or just want a stylish haircut, Éclat Daikanyama has an excellent reputation with its foreign clientele as well. Their master colourist Kyosuke has extensive experience, having worked in London, Paris and Bangkok. Their stylists do not use thinning scissors, which work great on Japanese hair but can be disastrous on many non-Japanese hair types, as anyone who's had the unfortunate experience will know. They also cut dry hair, a technique several stylists swear by as it allows them to see precisely how the hair falls and gives the hairdresser a better sense of the texture. It also eliminates shrinkage, which means if you ask for a 3cm trim, you'll get exactly that and no surprise short cut. Éclat offers all the usual cutting, colouring, perming and straightening services, on top of soothing and detoxing head spas and kimono or yukata-dressing. You can easily make an appointment in English by phone, or use their online booking form if you're comfortable enough in basic Japanese.
2F, 1-30-13 Ebisu-Nishi, Shibuya-ku (Daikanyama Station). 03 6455 0614. eclat-daikanyama.com/english.html.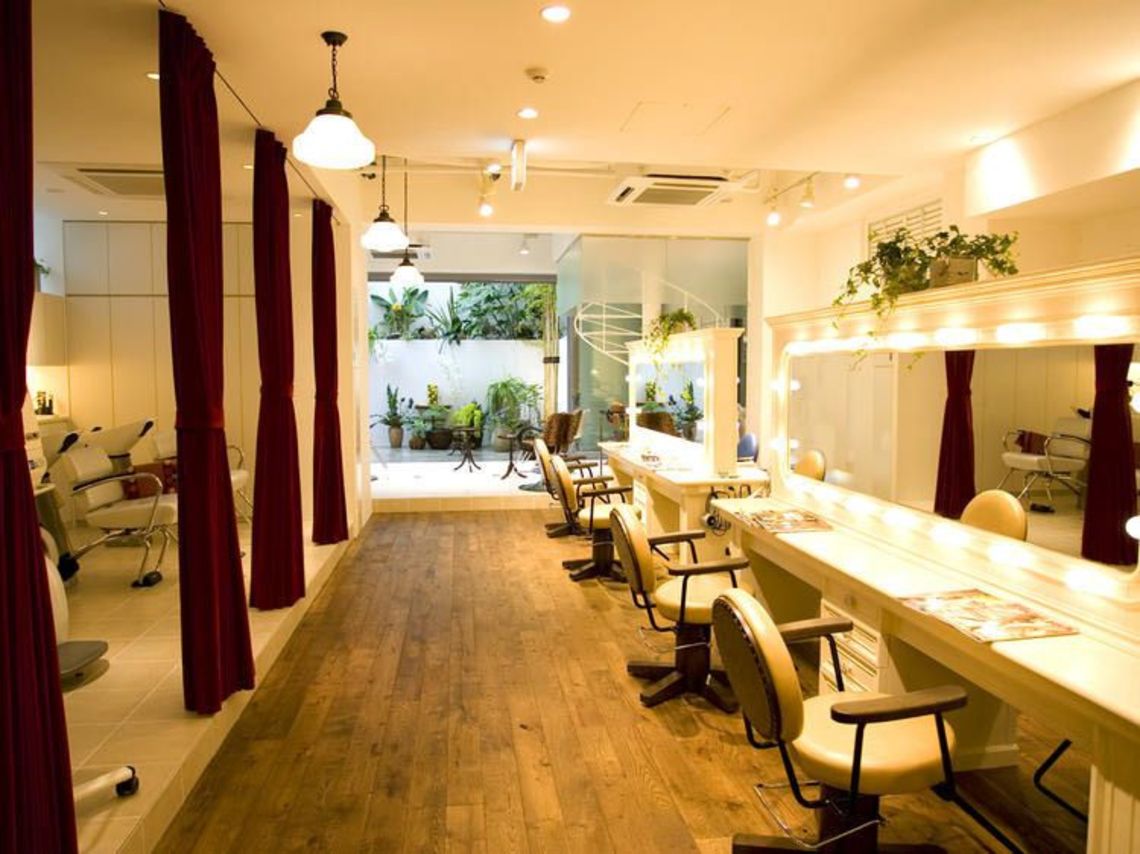 Twiggy Your Sanctuary
Founded by Miho Matsuura, famous for styling model and Wolverine star Tao Okamoto's 2009 bowl cut, the salon was nominated by Harper's Bazaar as one of the Best Salons in the World 2014. Taking a lifestyle approach to beauty, the salon offers personalised services with a contemporary edge. Hair colourists are also on hand, offering a variety of techniques and the latest colours. You can look forward to head-to-toe treatments for hair, make-up and nails, as well as a juice bar, personal training sessions, head spa, reflexology and facial/body treatments. You can also have the salon experience at home by picking up original organic products from their own range, Yumedreaming Epicurean, available in stores. We highly recommend the Hair Tonic, which cools the scalp and helps improve the roots.
3-35-7-001 Jingumae, Shibuya-ku (Gaienmae Station). 03 6413 1590. www.twiggy.co.jp.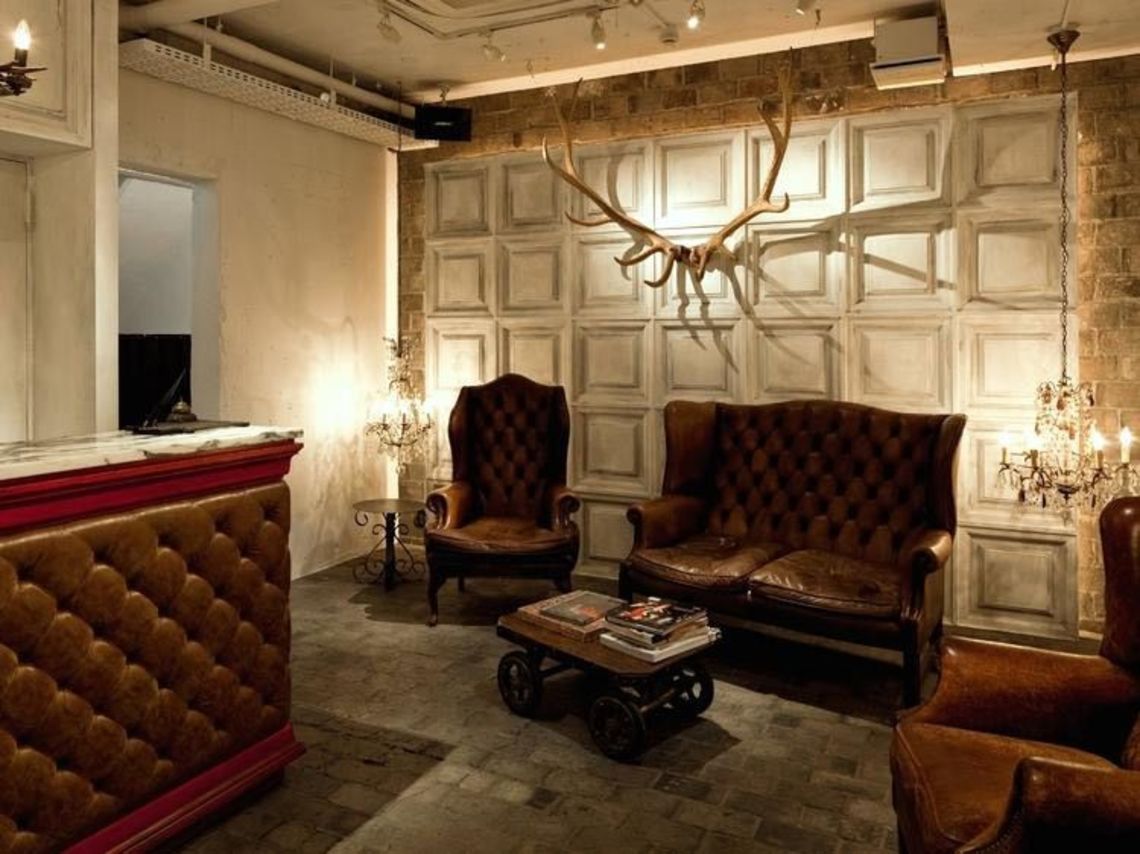 Bloc
Hiding in the backstreets of Shibuya, this three-storey salon features different themes on each floor. As for clientele, you'll be mixing with street-style icons and models who visit regularly to maintain their trendy tresses. The hairstylists are fearsomely fashionable but also friendly and cater to different hair types. Consider looking into extensions and original hair-care range Denphalae, which consists of no-rinse treatments, super-hard wax, silicone-free shampoo and treatment made of collagen, hyaluronic acid and ceramide.
1-5-19 Jinnan, Shibuya-ku (Shibuya Station). 03 5784 3228. bloc.co.jp.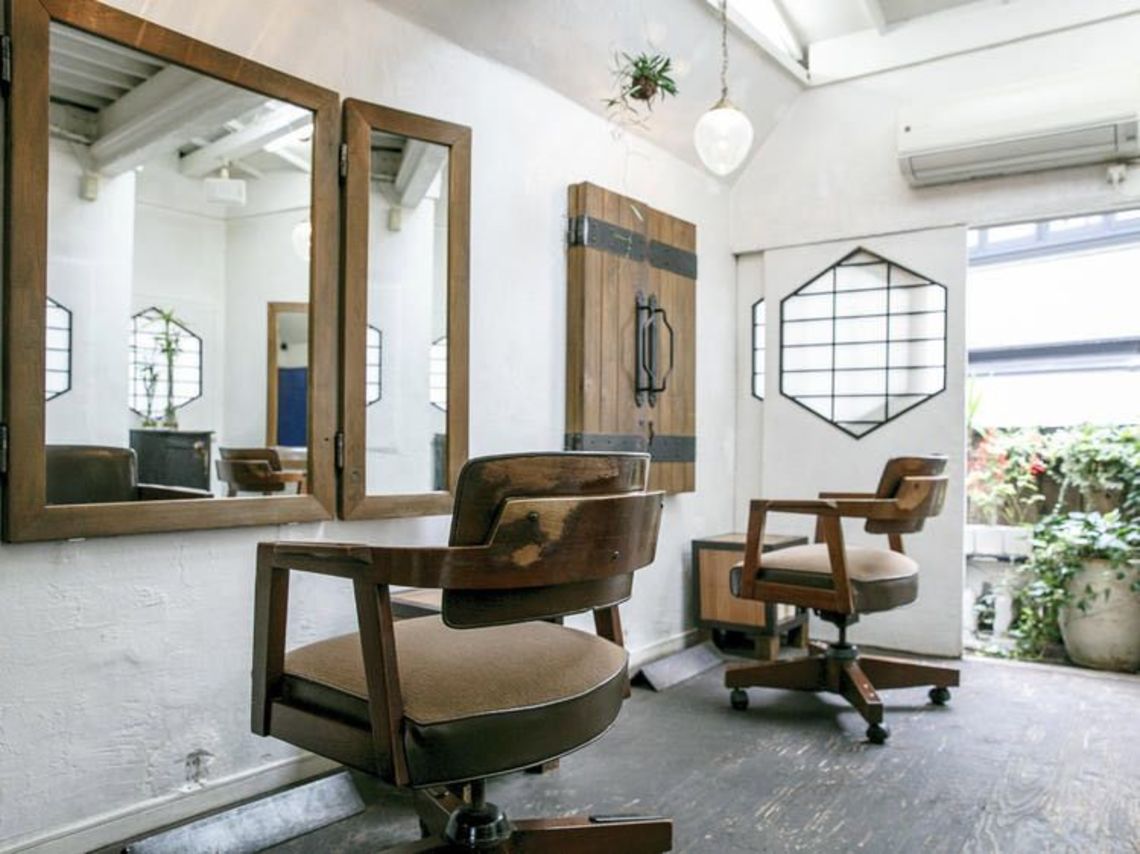 Ridicule
A mixed-cultural space influenced by La Ruche ('The Beehive'), an artist's residence in Paris, and beehive hexagonal motifs. Traditional Japanese references are also seen in the shoji-like screens and retro furnishings. The owner lived in Paris for many years and has worked with various artists and celebrities including Jane Birkin. She'll help you enhance your natural beauty with eco-friendly products, and also offers head spa and make-up services, cute charms and accessories. Remember to take along a photo as their English is limited – if you're contacting them in English, email via www.facebook.com/salonRidicule or the enquiry form at ridicule.jp.
3-31-13 Jingumae, Shibuya-ku (Harajuku Station). 03 3478 7332. ridicule.jp.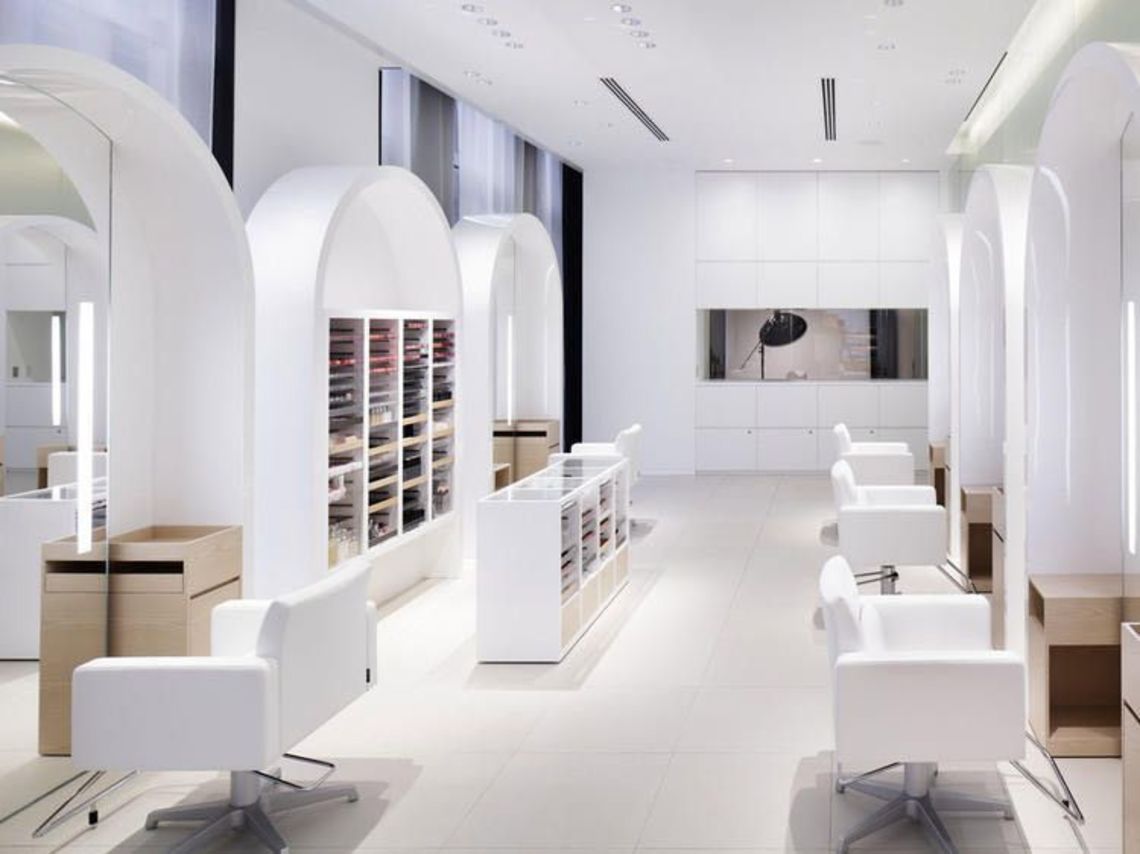 Shiseido the Ginza
Always up to date with the latest trends and techniques, the salon makes full use of beauty giant Shiseido's quality products and expertise so as to cater to all needs. Based on the concept of 'the place to find the undiscovered you', they offer a variety of extra services, not to mention some of the best skincare and cosmetics we've had the pleasure of trying. English and Chinese-speaking staff are available at the Beauty Marché, while the Beauty Boost Bar offers chic hairstyling and make-up sessions by professional artists. Catering to different hair types, they carefully consider which products and blow-dry techniques to use for each customer.
7-8-10 Ginza, Chuo-ku (Ginza Station). 03 3571 7735. stg.shiseido.co.jp.
Barbers for boys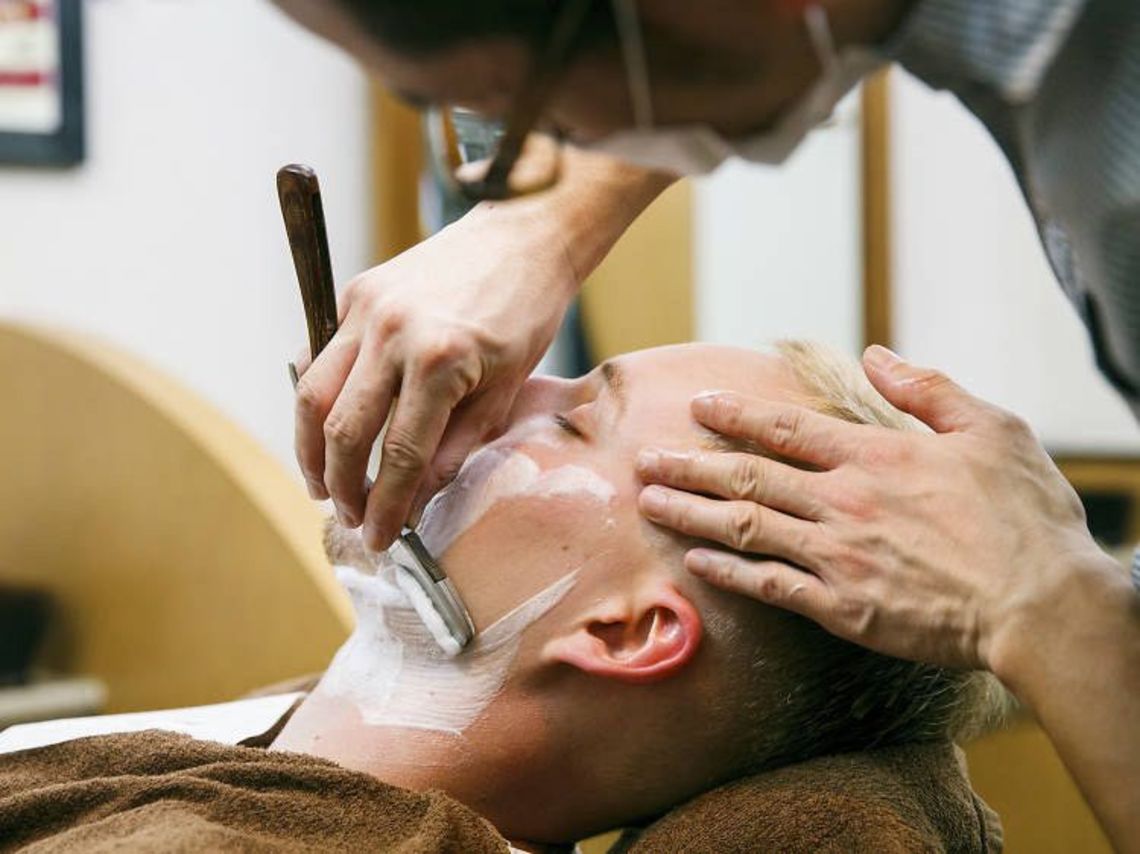 Barber Shop Takeda
Never mind that it's hidden far out in the western suburbs: Barber Shop Takeda is the salon of choice for discerning (and mostly bearded) Tokyoites looking for a close shave in distinctly old-school surroundings. On the other hand, if it's one of those spiky anime hairstyles you want, go elsewhere – the cheerful Mr Takeda is all about keeping it real, from the techniques and banter down to the vintage tools he so skilfully utilises.
Order the 'gentlemen's regular' (¥4,000), and you'll first be treated to a tender noggin wash. Then comes the haircut, which displays the best of Takeda's craftsmanship: shaver use is kept at a minimum, with scissors instead employed even for the finest trimming. For the final touches, any extra hairs are taken out with a straight razor, resulting in a pleasant, smooth feel around the neck and ears. Any tension you might have felt is then blown away with an efficient shoulder massage.
Last up is the beard shave, which makes for a spa-level experience in itself: you'll hardly feel the razor on your skin, but the result speaks for itself. Finally, the steaming hot towels used to warm your chin are simply addictive. After one visit to Takeda's, going back to your neighbourhood barber will definitely feel like a letdown.
2-31-16 Kikunodai, Chofu-shi (Shibasaki Station). 042 483 1145. barber1969.com.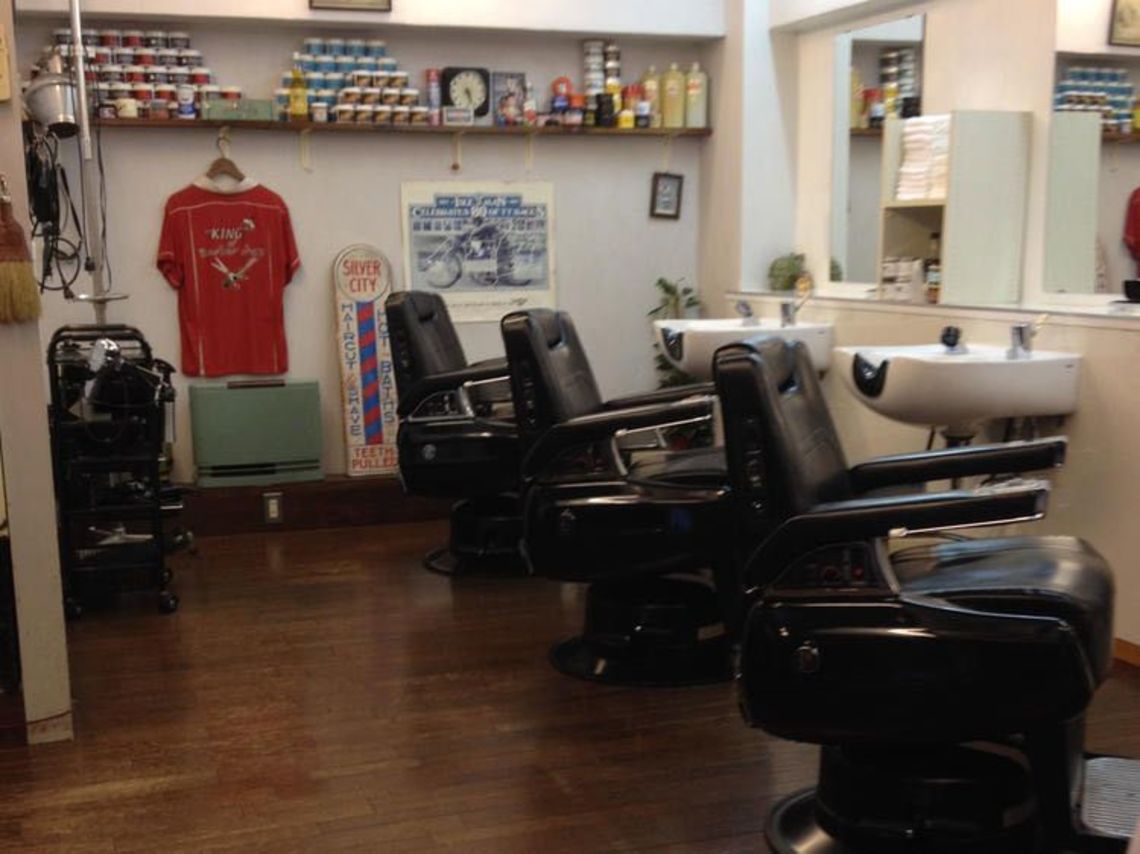 Barbershop King
Located in the residential area near Setagaya Park, this barber takes a more casual approach to traditional haircuts and shaves. Celebrating its 18th anniversary in 2017, the store rocks a rockabilly vibe with motorbikes, pomade, bowling shirts and other retro influences. Cut-and-shave combos start from ¥4,800.
1-39-8 Shimouma, Setagaya-ku (Sangenjaya Station). 03 3422 9951. www.barbershopking.com.
(Written by Vivian Morelli and Reiko Kuwabara, Photo by Keisuke Tanigawa Ridicule/Time Out Tokyo)
Related article from Time Out Tokyo
Best nail art salons in Tokyo
Karate chops
The 100 best shops in Tokyo