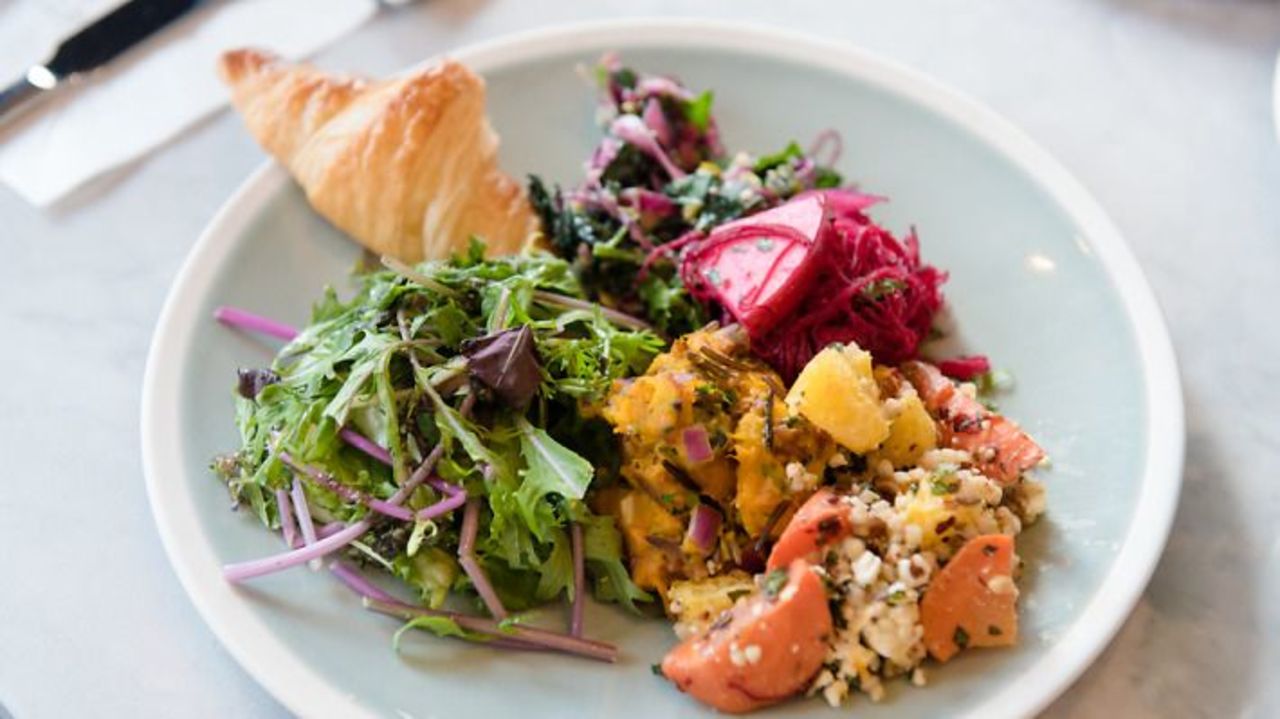 Until recently, the concept 'gluten-free' hadn't even entered the Japanese consciousness. However, the city's poor celiacs and health-conscious residents are now seeing things improve at a staggering pace.
More and more Tokyoites are paying close attention to what they ingest, including where their veggies come from, whether they've been sprayed with pesticides, how many calories are in a meal and so on. If you're part of that fastidious bunch, we recommend checking out the new Elle Café Aoyama, which opened on November 11. We stopped by for a sneaky pre-peek.
Located just around the corner from the bustling farmer's market that operates outside of the United Nations University every weekend, the 88-seat café is laid out across two floors, with a take-out bakery as well as a terrace café on the ground floor and a restaurant on the second floor. The latter serves dishes created by chef Melissa King, a favourite of Madonna and (soon to be ex-) President Obama.
The dishes on offer are all made with ingredients that King encountered when she visited Japan, such as produce from farms in Kamakura and the Karuta Farm at the foot of Mt Fuji. She aims to 'change Japanese lifestyles with organic food, so anyone can incorporate organic ingredients into their daily life'. (But note that entry during dinner time is currently by introduction only – so much for accessibility.)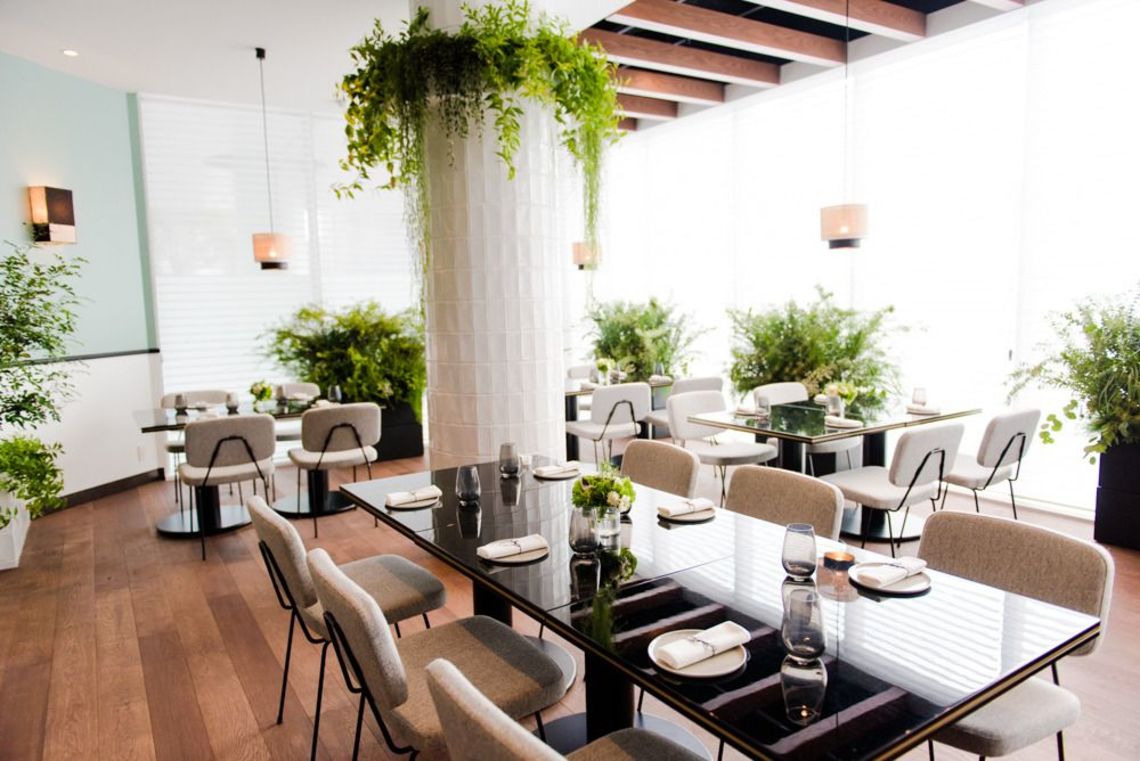 The organic and healthy theme continues downstairs, where a range of organic croissants, gluten-free sweets, coconut milk yogurt and deli dishes with organic ingredients are on offer. They're very clear on where their produce comes from, so those who like to know how their food got to their plate are in safe hands.
The gluten-free desserts, often a bit hit-and-miss in other places, are spot on here. They use apple puree and powder, as well as rice flour, all of which makes for a surprisingly rich taste. Their gluten-free Egg Custard Tart, available only here, is especially good.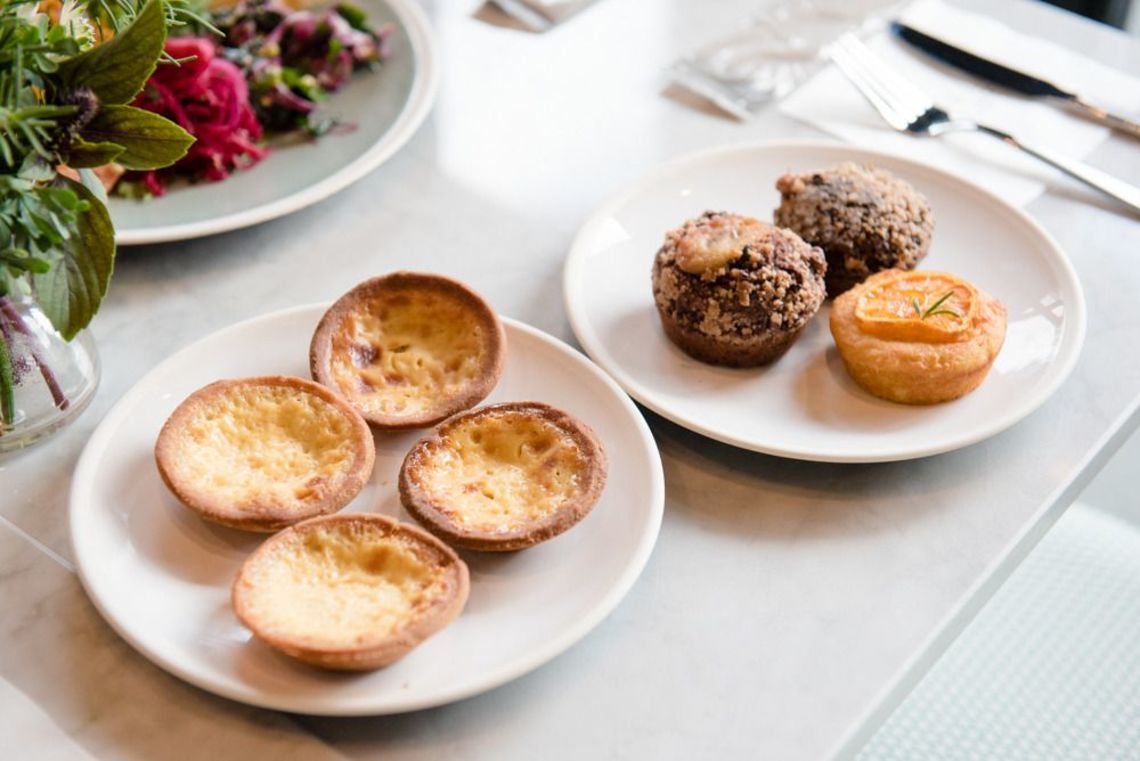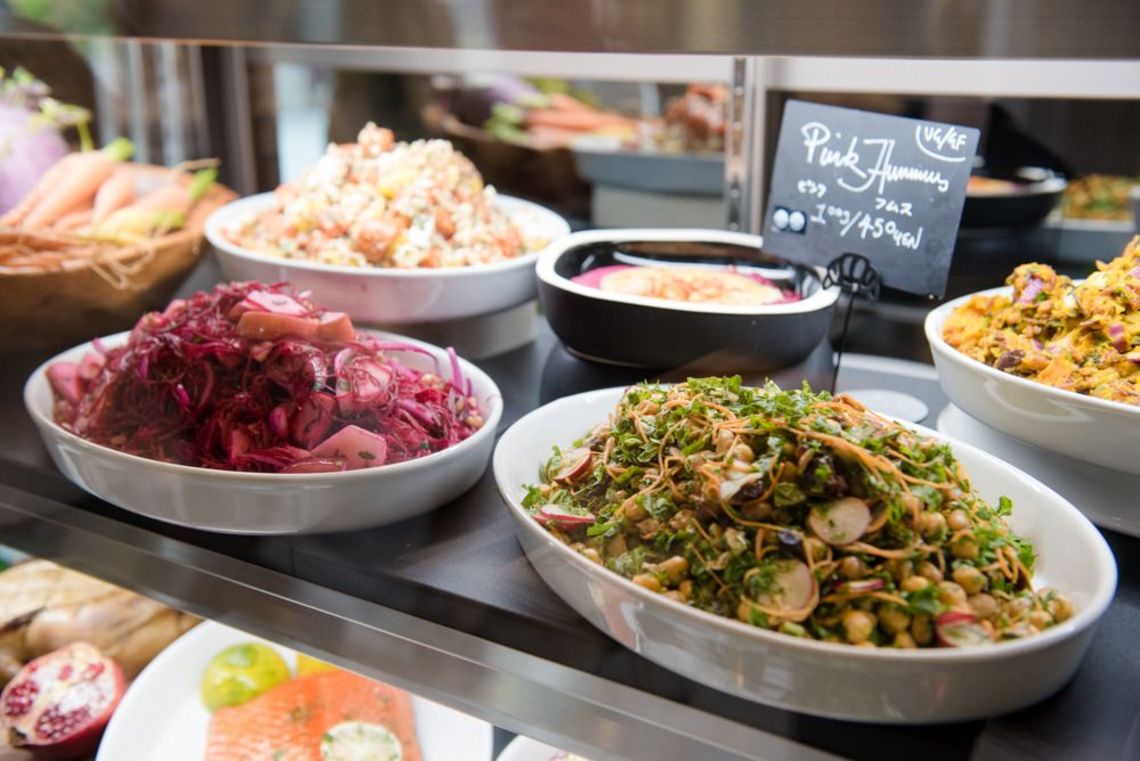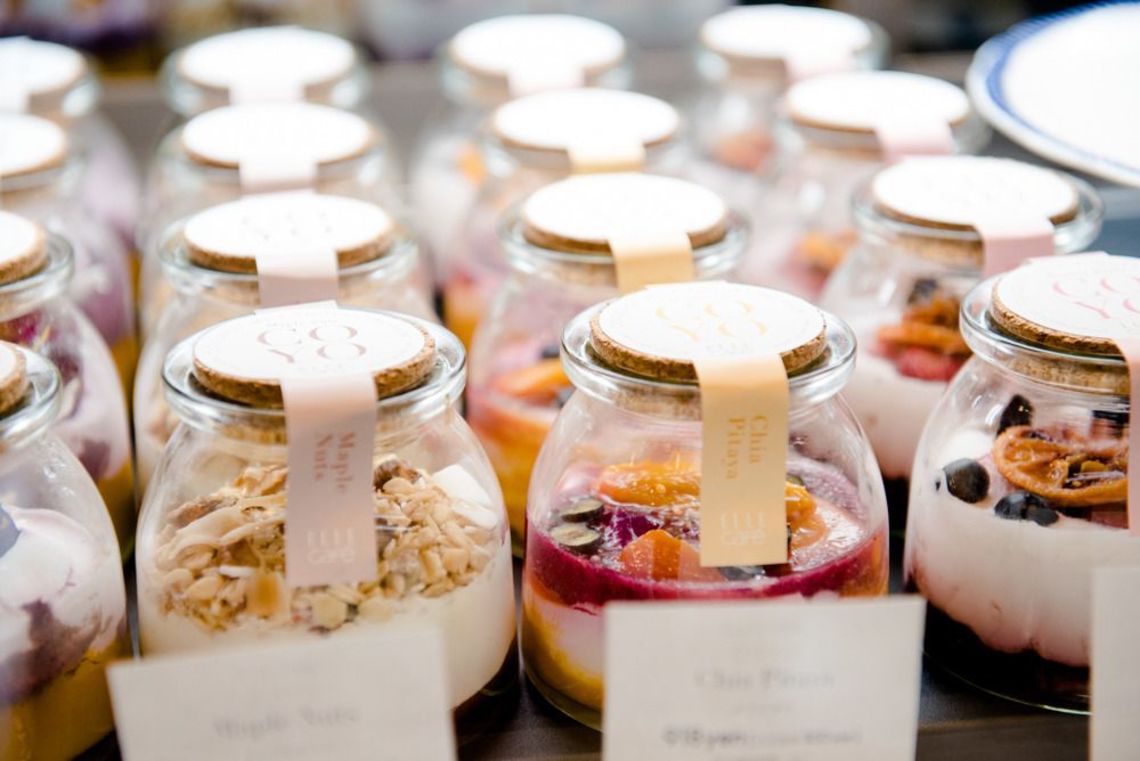 The star of Elle Café Aoyama is undoubtedly its food. If you're one of those people who equates healthy grub with a lack of taste or satisfaction, this place will prove you wrong – with a vengeance. Health freaks and fast-food lovers alike: stop by for a cake or other gluten-free goodies next time you're in the area.

(Text by Shiori Kotaki, Time Out Tokyo)

Related articles from Time Out Tokyo The best Tokyo bars: meet the bar beauties
Meet the chef taking traditional Japanese sweets to new heights
Where to admire the autumn leaves in Tokyo