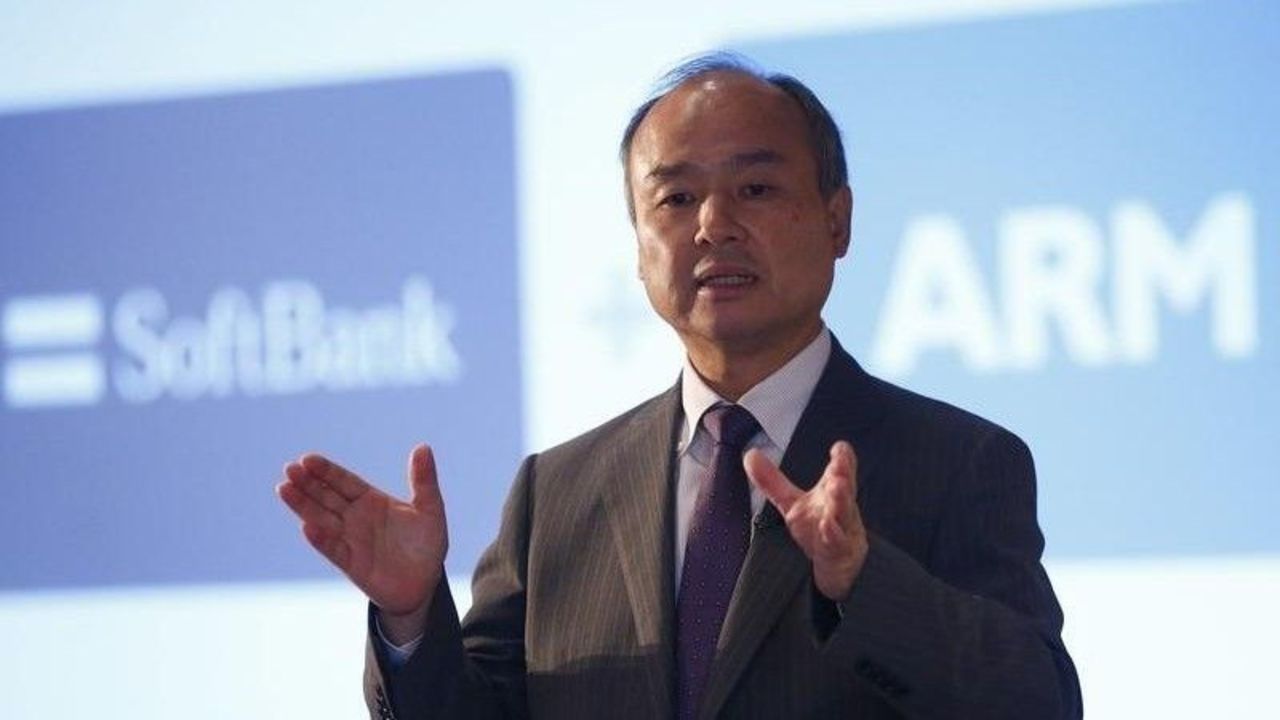 Japanese multinational internet and telecommunications conglomerate SoftBank Group is betting big on new technological horizons. On July 18th, the group announced that it had reached an agreement with ARM Holdings to pay 24 billion pounds (or 3.3 trillion yen/US $32.2 billion) to the UK-based global leader in semiconductor design, making the firm its wholly owned subsidiary.
Once closed, it will be, by far, the largest international acquisition deal ever settled by a Japanese company. The sum is close to double the 1.75 trillion yen (US $17.2 billion) financed by SoftBank in 2006 to invest in the Japanese subsidiary of Vodafone UK, hoping to employ it as a strategic business arm to break into the domestic telecom market.
According to President and CEO Masayoshi Son, the group's main objective in acquiring ARM is to take advantage of the emergence of IoT, or the Internet of Things. This bold investment plan sprang from the forward-thinking chief executive's conviction that ARM has a bright future ahead.
Semiconductors designed by ARM are already embedded in 97-98% of the smartphones available worldwide, which naturally include those developed by major players like Apple and Samsung. Son predicts that this British chip designer will play an even bigger role in the semiconductor industry once everything from mobile gadgets to automobiles to security systems are interconnected via the Internet.
The press conference, held in London, ran for 3 hours and 20 minutes in two parts, one for the domestic media in the UK and the other for the Japanese media. Son remained in high spirits throughout both sessions, proclaiming, "If there is a moment that I mark as the highlight of my lifetime, that would be today."
"I'm sure all of you [reporters] in this room are sharing the sense of euphoria I'm filled with. That may sound like an exaggeration to some, but I cannot help infecting you with my emotional outpouring," he exclaimed joyfully.
Explaining the motivation behind his enthusiasm, he revealed his long-held aspiration: "For many years, I've been admiring the superb technology ARM was developing. Actually, the company had been high on my wish list from ten years ago."
The press conference came on the heels of the audacious Japanese investor's meetings with Britain's new Prime Minister Theresa May and Chancellor of the Exchequer Philip Hammond.
"Both leaders supported my proposal of increasing the company's workforce in the UK while leaving both the head office and brand name as they are. They welcomed this deal I'm intending to conclude by the end of September, appreciating it as the first sign of firm confidence that any global investor has shown to her economy led by the new administration," smiled Son.
As far as the group's finances, Son emphasized that the deal will be fully paid in cash. He revealed that SoftBank already holds 2.5 trillion yen (US $24.5 billion), as of the end of March, and is expecting 2 trillion yen more (US $19.6 billion) upon completion of the planned sales of its stake in a number of companies, announced earlier in June, which include the Chinese e-commerce giant Alibaba and two gaming subsidiaries, Supercell and GungHo Online Entertainment. He also confided that the group will be borrowing 1 trillion yen (US $9.8 billion) from Mizuho Bank, a very short-term bridge loan until the group's stake in Supercell is sold off in August.
No impact from Brexit
When a reporter asked whether the weakening of the pound sterling after Brexit affected his decision, Son refuted, "ARM's stock price actually rose when the pound depreciated against the US dollar. So the impact of Brexit on the valuation of this deal was basically offset."
To another question regarding the potential synergic effect expected from the deal, Son ruled out the possibility of any immediate effect but remarked, "When we purchased a broadband vendor in the past, most analysts viewed that we could not expect any synergy from that acquisition. But that didn't bother me because I was looking further ahead, waiting patiently for the advent of mobile web business."
"Even about this deal, many people may not understand why I made this decision at this time, but I know there are a few who envision the future like me. I see the current business run by ARM becoming one of the core businesses of SoftBank sooner or later," he projected.
Son pinpointed automotive and security as two key business sectors that will surge in the age of IoT. He indicated that ARM has designed a series of semiconductors for automobiles named Cortex. Although the percentage of IoT-compatible automobiles is still low, he believes that this particular business segment has great growth potential as IoT becomes more widespread. On security, Son pointed out that ARM has proprietary technology called TrustZone that is also bound to increase in demand significantly.
"If there are hackers that can get right into the network of IoT, they can pose a real threat to society," Son said.
"Imagine what happens if that hacking technology gets in the hands of terrorists. With one click, they will be able to switch on the braking system of all the automobiles running everywhere in the world or stop the engines of flying airplanes all at once. That's how easily they will be able to topple the existing social order without even launching a single suicidal attack. That's how critically important security will be in the age of IoT."
No change in ARM's management
On a different note, a reporter asked if Son intends to manage ARM once the deal is settled, and to this, the Japanese leader simply responded, "I find no reason for doing that. ARM is a company run by an excellent leadership team that needs no restructuring."
Several of the past acquisition deals closed by SoftBank, however, suggest otherwise. In fact, Son himself acknowledged, in hindsight, that he should have switched management immediately after taking control of various companies he had purchased in the past, including the US publishing firm Ziff Davis and the world's leading computer trade show organizer, Comdex, which the group acquired in 1995. Son also likely rues preserving the existing leadership of domestic web service provider Japan Telecom, when the group bought it out in 2004.
More recently, he was forced to headhunt an executive from elsewhere to lead the US telecom company Sprint, as it was stagnant with its preexistent top management. As a matter of fact, he is still struggling to put this subsidiary back on track, even after his decision last year to step in as Chief Networking Officer.
Son has a proven track record as a risk-taker. His decision to purchase Vodafone Japan in 2006 was criticized as reckless by many, both internally and externally. But throughout the next decade, he proved that his foresight was on the mark by successfully navigating the evolution of his company into a leading mobile carrier in Japan.
Whether ARM's high bidding price will be evaluated years later as worth the investment in transforming SoftBank once again perhaps depends on how long the British chipmaker can continue fostering its new owner's state of enthusiasm as IoT explodes in popularity worldwide.