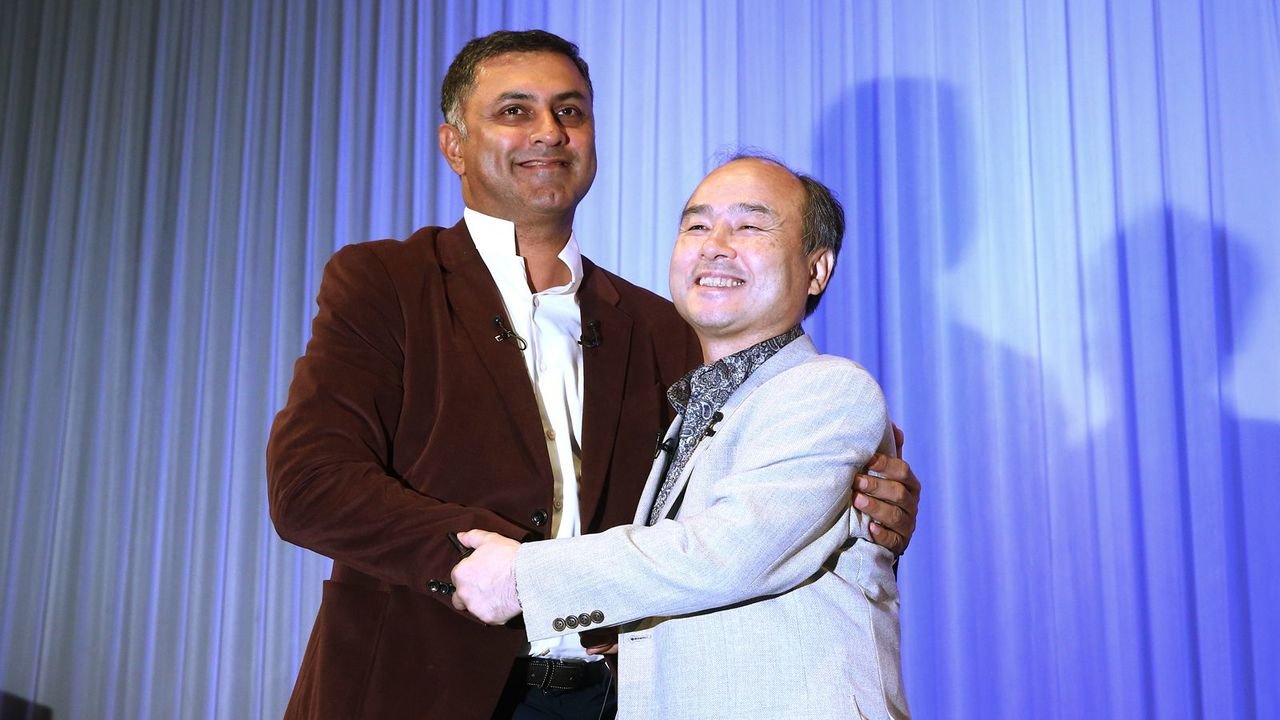 Perhaps a few years from now, we will be looking back at June 2016 as a historical turning point for the SoftBank Group. This was the month when the Japanese internet and communications giant announced a series of stock sales and an extensive reshuffle of its executive management team.
According to SoftBank, these capital-intensive transactions were part of its transformation strategy aimed to alleviate the financial burden of the debt-ridden group. They so far include the partial sale of SoftBank's stake in Chinese e-commerce giant Alibaba, Sweden-based gaming company Supercell, and Japan's GungHo Online Entertainment.
Supercell is a smartphone gaming company founded in Helsinki in 2011. During its short commitment as the European gaming arm of SoftBank (which consequently terminated in less than three years), Ilkka Paananen, who still heads the Finnish firm as its CEO, was allegedly sought after by SoftBank's President and CEO, Masayoshi Son, as his main soundboard whenever he needed someone reliable to discuss the group's long-term strategies.
In an interview with Toyo Keizai last year, Paananen himself emphasized his close relationship with his boss at the time, revealing that they regularly exchanged ideas on how to expand the group's global business from a strategic standpoint.
Kazuki Morishita, CEO of GungHo, will be leaving the group in August when SoftBank completes selling most of its stake in the Japanese gaming company. GungHo is widely known as the proprietor of Puzzles & Dragons, a megahit game that has been pushing up SoftBank's consolidated operating profits for the last few years.
In June, SoftBank also bid farewell to Vice-Chairman Mark Schwartz, who ended his tenure as the group's outside director from Goldman Sachs and supported Son since 2001, particularly on financial matters. Unlike Paananen and Morishita, Schwartz's withdrawal was a matter of timing; he had been expressing his intention of retiring since three years ago.
 
Among the various changeovers in SoftBank's management body, the biggest impact was created by the resignation of Nikesh Arora, the Indian super executive who left Google to join SoftBank in 2014. He went to serve as the Chief Operating Officer and hold many other important posts concurrently within the group.
Arora was recruited as the heir to the billionaire founder of Softbank. In fact, there were many instances wherein he exercised his big influence over Son.
The first opportunity came only one month after his sensational debut in the Japanese telecom powerhouse. Arora accompanied Son to his home country in October 2014 to meet with top government officials, including Prime Minister Narendra Modi. During this visit, Son announced that SoftBank would invest 1 trillion yen (US $100 billion) in India over the next ten years.
Evidently, Arora continued to play the role of Son's right-hand man throughout the last one and half years, advising the leader personally in major business decisions as his confidante.
Regardless of what the real reason may be behind Arora's decision to part with Son, it would be fair to say that there was a solid bond of mutual trust established between the two while they were steering the global supership together across the seven seas.
Son's New A-Team
Even after many big names were erased from the new roster, the chairs in Softbank's boardroom are still occupied by prominent figures in and out of Japan.
Jack Ma, Chairman of Alibaba, is staying as the director, the post he assumed in 2007 to further solidify the business partnership with SoftBank. The partnership essentially began in 2000 when Son decided to invest 2 billion yen (US $20 million) in the Chinese company that he enthusiastically described back then as "the firm that gave [him] a strong hunch as having an overwhelmingly large growth potential."
Chairman Tadashi Yanai of First Retailing, the operator of global apparel brand Uniqlo, and Shigenobu Nagamori, the Chairman, President, and CEO of Nidec, are still outside directors, keeping watch over SoftBank's executive actions as Son's trusted senior mentors.
Yanai, who joined the board in 2001, grabbed the headlines when Softbank announced its plan in 2006 to acquire Vodafone Japan for US $15.5 billion and create a foothold in the domestic mobile phone market, supporting Son's decision despite many thinking it to be too expensive and risky.
Nagamori has assisted and provided guidance to Son in a series of successful M&A deals since he became a board member in 2014 and formed the so-called "SoftBank's Big-Mouth Trio" together with Yanai and Son.
Internally, full-time director Ken Miyauchi has been reappointed as Vice President to look over the group's domestic operations. Miyauchi joined SoftBank in 1984 in response to the callout from then-president Yasuhiko Omori, who was substituting Son while he stepped aside as chairman to focus on the treatment of his chronic hepatitis.
Even after Son recovered his health and resumed as the president, Miyauchi opted to remain with SoftBank, building his career in the field of sales and marketing. As an old-timer, he has shared many of Son's joys and sorrows in countless business endeavors spanning over the last three decades.
Replacing Arora as the head of SoftBank's global operations is Ronald Fisher, who also serves as the director of US telecom affiliate Sprint and as Chairman of Brightstar, the group's wholly-owned US subsidiary specializing in wireless devices and services.
Fisher became a SoftBanker in 1997 after earning Son's confidence through his repeated success in settling investment deals focused primarily on American startups. His active role as the coordinator to facilitate the process of acquiring the controlling stake in Sprint and succeed in concluding the deal ahead of emerging rival investors is highly noted as his greatest contribution to the group. Whether he can become Son's new confidante is a question that may remain unanswered for some time.
What is certain for now is that Son has decided to stay in the ball game to pitch a few more innings as the president, even at the price of losing some of his best teammates.
Not only has his great catcher, Arora, stopped sitting behind the home base, but also the investment development taskforce that this Indian ace player put together with his former Google colleagues and the power hitters he scouted from investment banks around the world is likely to undergo a drastic member change when the new captain takes charge.
Therefore, it is inevitable that the group's investment portfolio remains modest for the time being, with the exception of some burning fuses left behind by Arora and his taskforce that may blast a few fireworks here and there for a little while.
In addition, now that the main profit engines like Supercell and GungHo are not parts of the group the chance for SoftBank to crank into high earning gear in the foreseeable future seems extremely slim. The group probably cannot expect its signature mobile business in Japan to rebound at a fast pace until the sluggish market regains momentum.
In 2015, the main cause of the group's looming debt, Sprint, finally managed to end its fiscal year in the black. However, to clear the heavy net interest-bearing debt, the US telecom service will definitely need another couple years, to say the least.
Sensing the group's gloomy future outlook, the stock market has already slashed its corporate value by more than 3,500 yen (US $35) per share from the peak price reached in December 2013, reducing the credit rating of SoftBank into a company that cannot expect to grow.
Is the group's post-Arora phase going to drift into a long period of stagnation? Or will Son's new administration be able to reignite the dynamism the group once enjoyed?
The first real test for the reborn company will be to see how impressively SoftBank can turn around by making effective use of the massive cash amounting to 2 trillion yen (US $200 billion) that Arora left untouched as his parting gift.