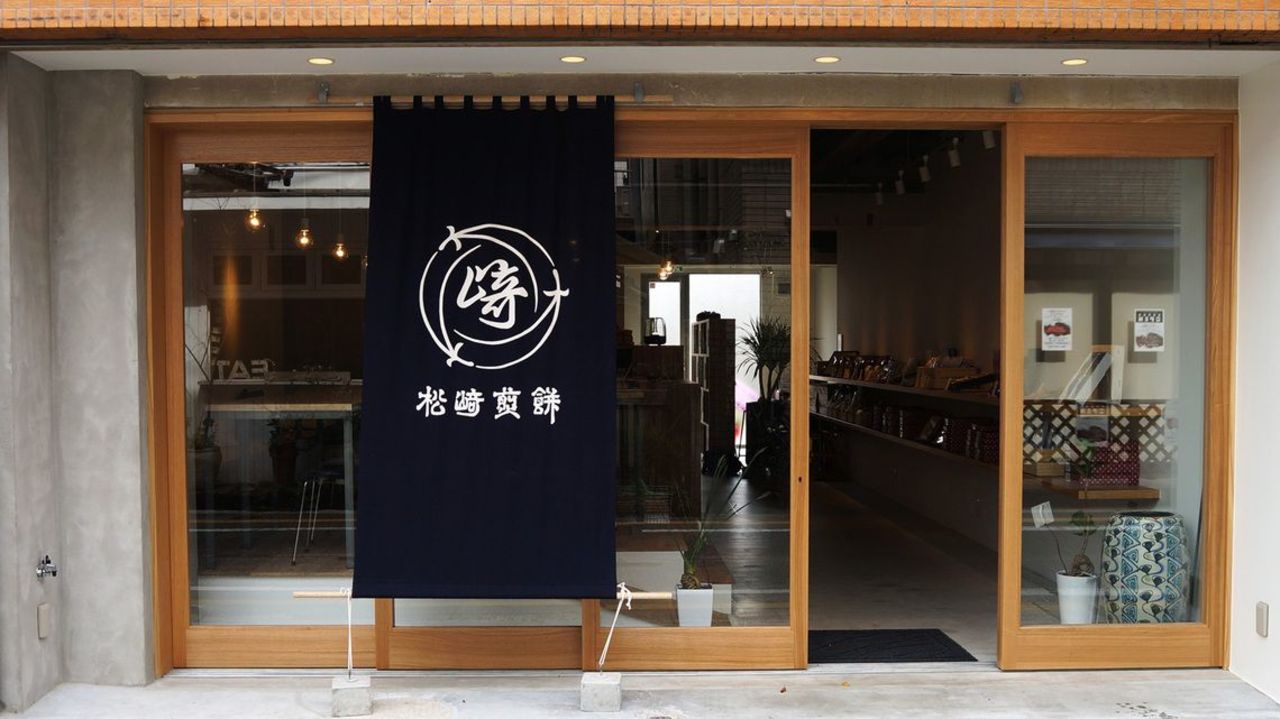 Ginza Matsuzaki Senbei, an old senbei (rice cracker) shop that opened in May 1865, is situated on a major thoroughfare in Tokyo's glitzy Ginza district, a place packed with high-end stores. The business itself was originally founded in 1804, which predates the Ginza shop's opening by 61 years.
In April 2016, Matsuzaki Senbei launched their second stand-alone store. In addition to their standard senbei products, the new shop boasts a café-style space where customers can enjoy everything from sweet anmitsu (a Japanese agar-jelly and bean-jam treat) to pour-over coffee and lunch sets from an organic café located nearby. Matsuzaki Senbei aims to provide a senbei shop for the local community, where customers can feel free to drop by any time.
The venue chosen for this long-established—one might even say historic—business' second shop was the district surrounding Shoin-jinja-mae Station in Tokyo's Setagaya ward. Located near Shoin Shrine, Shoin-jinja-mae is the third station from Sangen-jaya Station, which serves as the Tokyu Setagaya Line terminus and connects to the Tokyu Den-en-toshi Line heading toward central Tokyo.
If this is your first time hearing the name Shoin-jinja-mae, don't worry—you're not alone. Even many Tokyoites are unaware of the area's significance: Shoin Yoshida, an important intellectual leader of the Meiji Restoration, is enshrined here.
So why did Matsuzaki Senbei, a company with more than 200 years of history, choose this relatively unknown location for their newest branch? Sohei Matsuzaki, the eighth-generation owner of the business, first conceived of this plan about five years ago when he left his job at a technology company to take over the family business. He took the decision to open a new stand-alone store in the Shoin-jinja-mae district with the company's long-term success in mind.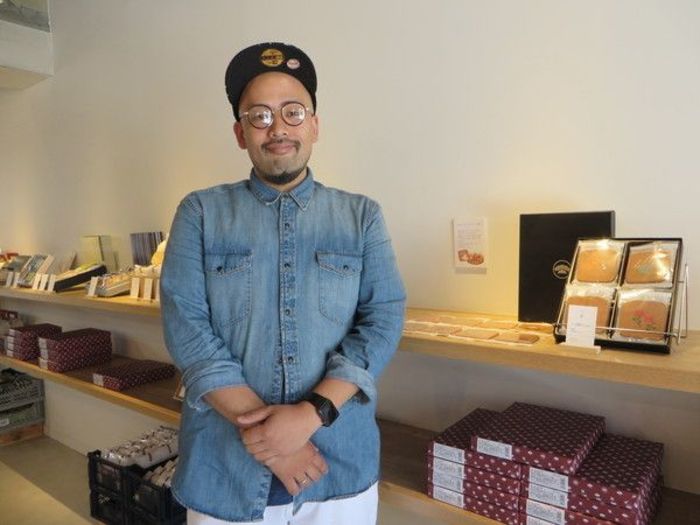 "My father and I both believe that making sure our mainstay products continue to be loved by our customers and retaining our role as a friendly neighborhood sweets shop are integral to the overall success of our business in this day and age," explains Sohei Matsuzaki.
"By paying intense attention to detail, our aim is to make products that are truly delicious and that will consistently be cherished into the future. To do this successfully, we must build personal connections with our customers so that they will get to know our products and shops and choose to return again and again.
"However, selling products out of Ginza, in major department stores, and in other such locations creates a sense of distance rather than intimacy between us and our customers. That's why I decided to establish our new shop in Shoin-jinja-mae as a local business with strong ties to the community. I believe that the majority of our customers will be residents who live in the area and will continue to visit us for years to come."
Not too big but not too small
Indeed, Shoin-jinja-mae provides the ideal location for a shop like Matsuzaki Senbei, which aims to become a friendly neighborhood shop. The size of the town is just big enough for the business to succeed but sufficiently small not to attract large-scale competitors like Starbucks Coffee. More important though is the overall character of the local populace. As Matsuzaki puts it, "The people in this area treasure the unique charm of their neighborhood and make an effort to ensure that it never loses its eccence."
The local shopping arcade, which extends from Setagaya-dori Street to Shoin Shrine, can be covered from end to end on foot in approximately 10 minutes. It is filled with fresh food shops and other businesses tailored to the needs of the local residents, and characterized by the intermingling of long-established shops with a growing number of small, individually operated stores established by young owners.
Serving as a precursor to this trend, the café Study opened just outside the station in 2010. Its owner, Kazufumi Suzuki, happened to come across the shop's venue while searching the Internet for a place to start his business and proceeded to visit the neighborhood for the first time.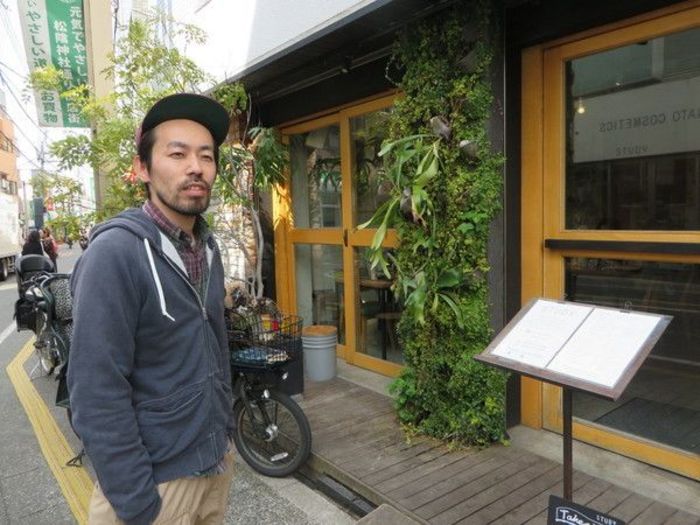 "When I got off the train at Shoin-jinja-mae, I found the location to be surprisingly convenient, and it had a large residential population, including what seemed to be many people around my age," recalls Suzuki. "The shopping arcade was situated nearby, and it closely resembled Chigasaki [in the Kanagawa Prefecture], the town where I was born and raised."
According to Suzuki, Chigasaki, which is located in the Shonan region and is a resort-oriented area along the coast of Sagami Bay in Central Japan, is a relatively quiet place without any major attractions. Yet, Suzuki preferred to stay in Shonan than make the trek into the city.
"Recreation in Tokyo usually involves going out to shop or eat, but in Shonan, we had to be creative and think up ways to entertain ourselves," says Suzuki. "The Shoin-jinja-mae area has that same feel to it—as if the people here are also trying to do and create their own things."
Unfortunately, visitors to Shoin-jinja-mae at the time of Study's grand opening were sparse, and the café continued to lose money, with Suzuki's finances nearly running dry after just three months in business. He managed to survive but faced a number of trials thereafter, leading him to realize the necessity of building a business that could attract more customers and thus be sustained over the long term. So, he started to tell every single person he met about how fabulous and unique Shoin-jinja-mae is.
His unflagging efforts eventually bore fruit. Three years later, in 2013, another figure appeared on the Shoin-jinja-mae scene hoping to set up shop. This time it was the retail-store version of a popular online bookseller called nostos books. As soon as the store opened, it attracted a lot of attention from the media, and the nostos owner introduced these reporters and editors to Suzuki. He also introduced these people to others in the area, thus fostering mutual ties of support between locals and forming wider-reaching bonds of acquaintanceship.
The popular nostos books achieved success in its business endeavors, and more and more people approached Suzuki seeking advice before opening their own commercial shops and other businesses in the area. Ultimately, numerous other shops were attracted to the Shoin-jinja-mae area thanks in large part to Suzuki's efforts, and some, such as a local baked-sweets shop and a health-food bakery, have become local hits with lines of customers often stretching out into the streets.
A place where you can really settle down
Yoshikazu Hirooka opened his local oyster bar, Marusho Ariku, in the area two years ago. He moved to Shoin-jinja-mae around the same time Suzuki opened Study. The longer Hirooka lived in the area, the more he began to enjoy the slow-paced lifestyle it offers, its compact urban layout, which is both comfortable and convenient, and its shops, which offer everything one needs for daily life. Eventually, he decided to settle down and start a family in the neighborhood before opening his own store.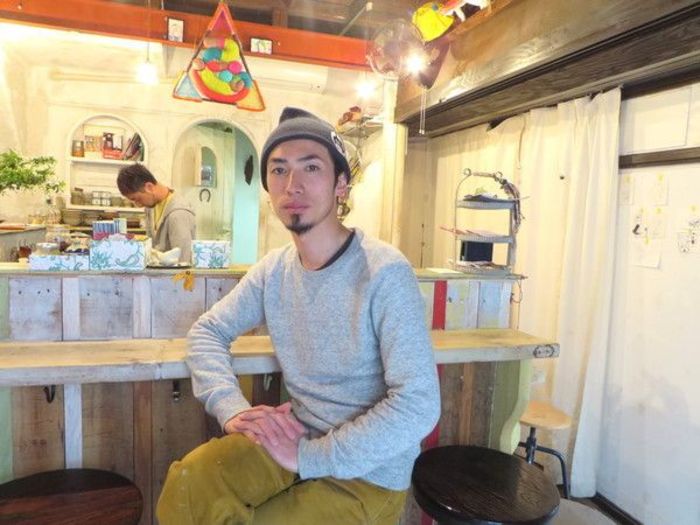 Hirooka started Marusho Ariku in pursuit of deeper, more meaningful interactions and exchanges with locals. The restaurant's U-shaped counter makes it easy for regulars and newcomers alike to engage in casual conversation with each other. Hirooka also sells vegetables just outside the shop, so even customers who don't come to dine can enjoy chance encounters with friends and acquaintances from the neighborhood as they shop.
Although stores appealing to younger generations and other new facilities are growing in number around Shoin-jinja-mae, these positive changes have also brought new challenges. "Landlords around here never used to concern themselves much with rent prices, but that has changed since the arrival of Matsuzaki Senbei," says Yoshiaki Sato who runs a real estate agency near the station.
The average price per square meter of rental units have, in fact, risen by about 2,000–3,000 yen (US $20–30) over the past five years, reaching the current average of roughly 12,000–15,000 yen (US $120–150). Sato is concerned: "If this neighborhood's popularity continues to grow, landlords will continue to raise their rents, making it harder for young people to relocate here. This is what really worries me."