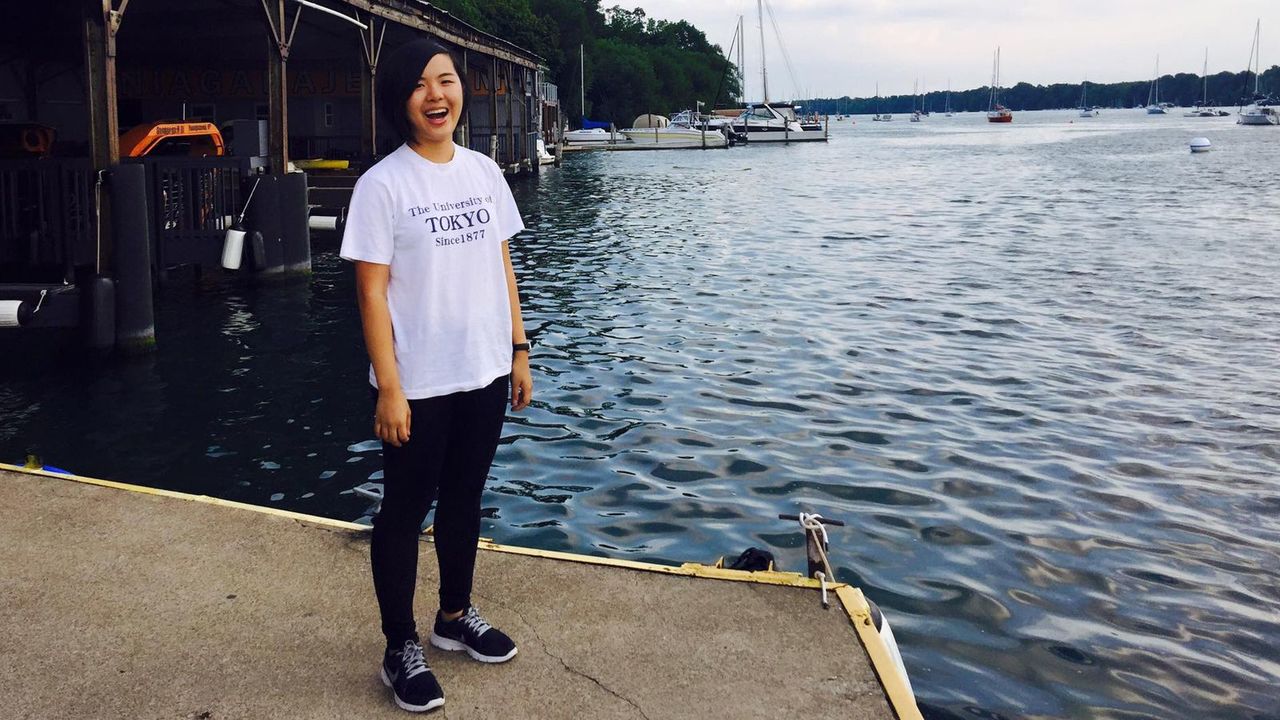 Maybe it was your childhood dream to meet Pokemon, or you just ended up here for a job (or love!), but Japan probably is not a typical place non-Japanese people choose to live. How, then, do those who've chosen to come to live here find their life in Japan? This time, we spoke with Wanyu Chang from Taiwan.
—What brought you to Japan?
I never thought about the possibility of coming here until the last year of high school; prior to that, I only thought about going to American or British universities.
I went to a high school in New Zealand which is run by a Japanese company. So my school is pro-Japan in the sense that most students with good grades are encouraged to apply to the University of Tokyo [Todai].
I remember during the first semester of my senior year in high school, a representative from Todai came and made a presentation about the campus and academic life. I was quite attracted by what she had said. After having several persuasive talks with my high school principal, I decided to apply.
To my surprise, I was accepted in March. At that time I thought going to the most prestigious school in Asia would be the best choice for my future career. It was a bit of a rush decision since I visited Japan only after I was accepted.
—What do you do now?
Currently, I am in my third year at Todai. My major is Environmental Science under the PEAK program (Programs in English At Komaba). At the same time, I am participating the Utokyo GLP-Gefil (Global Education for Innovation & Leadership) Program.
—How is your student life in Japan?
Most of my problems living in Japan stem from the fact that my Japanese is not good enough to fully integrate into the normal student body. I sometimes feel left out and feel like I'm living in a foreigner bubble. Also, it is hard for me to make many close Japanese friends. I don't have many chances to meet Japanese students in my normal PEAK classes. Even when I am taking normal classes, I feel like the culture differs a lot.
In America, I can just talk to the person sitting next to me, but here, I think it is rude and inappropriate to do so. There is an unseen wall between people and it takes a lot of effort to maintain a friendship. Also, it can be hard to find a boyfriend.
With that being said, there are still many merits and delightful aspects to student life in Japan, specifically in Todai. The students from my university receive a lot of attention and respect in Japanese society. Going to Todai has given me many opportunities that I would have never had if I went to a less prestigious university in America. For example, I had the opportunity to study at Yale University last summer and Harvard University this summer under a scholarship.
—You realize that you are really living in Japan when:
I enter the school cafeteria—I realize that all you see are Japanese students eating Japanese food.
In Todai, some of us call lunch at the Komaba campus as the "cafeteria war." There are so many students congregating in the cafeteria at lunch time that there are not enough seats for everybody. To secure seats, students get together and assign someone to stake out seats beforehand. Although it is really troublesome and chaotic every day, the cafeteria war is really one of the most typical parts of my life at Todai. It's really a chance for me to bond with my friends and to meet with people who I have not met for a long time.
—Where's your Friday night favorite hangout?
I am a foodie. To me, eating is life. I spend quite a lot of time on reading food related magazines and websites like Time Out Tokyo and Tokyo Calendar and Japanese bloggers on Instagram. I actually find more joy in eating than any other activities such as clubbing, drinking and doing karaoke. With all the restaurants in this city, living in Tokyo is wonderful.
So on Friday night, I don't go to the same place. Rather, I would invite friends to explore different restaurants and bars, which I found during the week. Recently, I am very into bars with nice wine or cocktails and music--the other day, I went to Bar Trench in Ebisu. For people who visit Tokyo for the first time, I strongly recommend that they go to a nice izakaya or yakitori restaurant where people can sit at the counter and talk to the store owners.
—Besides Tokyo, where do you recommend tourists coming to Tokyo to visit?
I would strongly recommend Hokkaido. I went there last year with a friend. We both found the people there very nice and helpful. Our guesthouse owner was kind enough to give us all the recommendations and instructions we needed in terms of bars, cafes and restaurants. The people in Hokkaido are down to earth, especially in terms of their strong sense of community and taking care of the land.
Hokkaido has the perfect combination of nature and city life: if one goes to Sapporo, one will see a prosperous city; yet when one goes to Furano, one will see the hills covered with flowers and trees.
What is also remarkable is that the scenery looks quite different when the seasons change. For instance, Otaru's winter is breathtakingly beautiful. It is like a scene from a fairy tale. In the summer Biei is covered with Lavender. It is very romantic. Apart from the spectacular scenery, the food in Hokkaido is really fresh and it tastes great!
NAME: Wanyu Chang
OCCUPATION: Student at the University of Tokyo
NUMBER OF YEARS IN JAPAN: 3