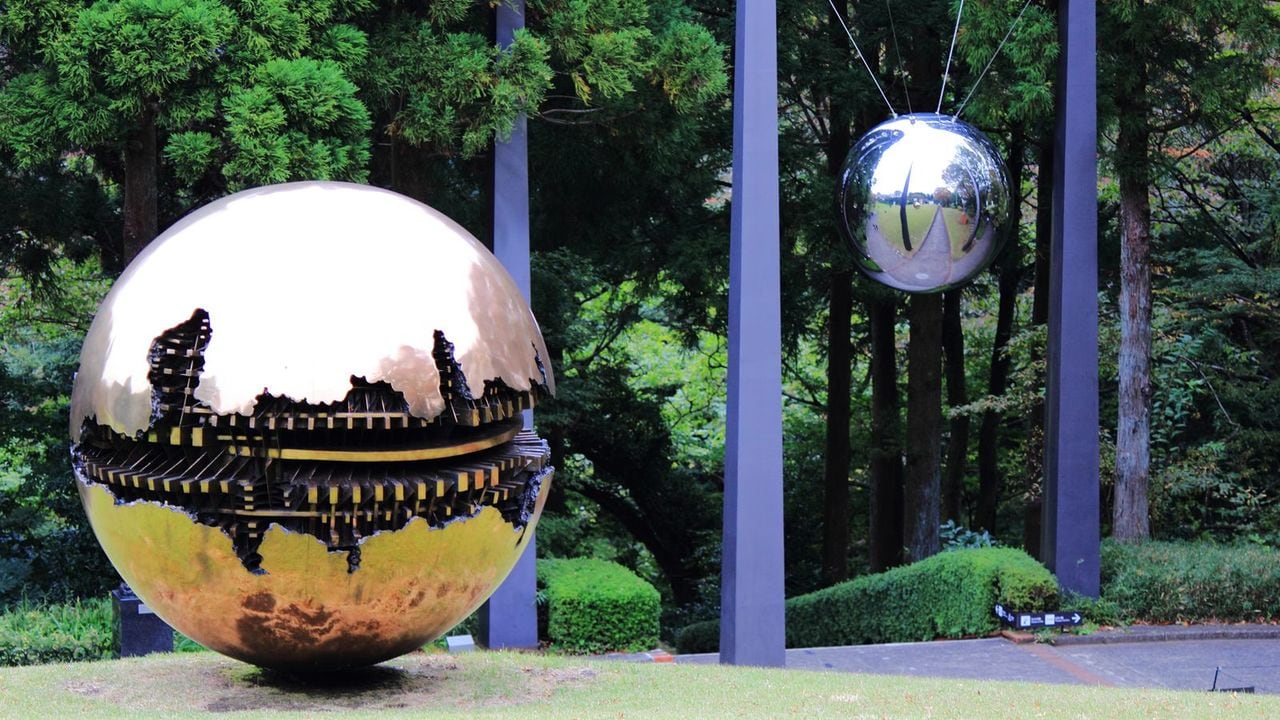 Not many people think of Japan as an art powerhouse. However, according to Sophie Richard, a French art historian and the author of The art lover's guide to Japanese museums, Japan has an incredible number of museums that are also very unique. We talked with Richard about what makes Japanese museums fascinating to tourists to Japan.
So Kyu Asakura House in Tokyo is one of your favorite places in Japan.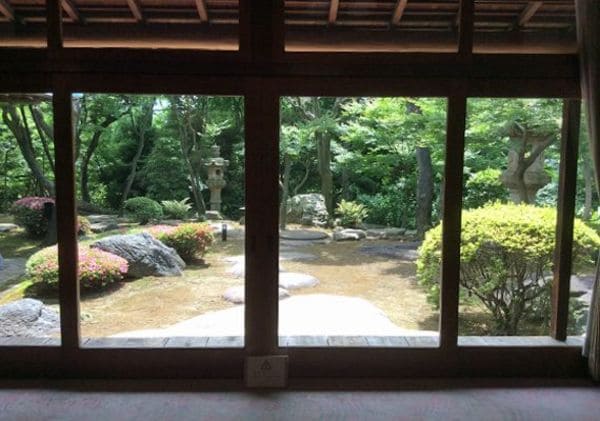 Kyu Asakura is a very special place for me because it's where I decided to write my book The art lover's guide to Japanese museums. It's very beautiful and always quiet, a very nice experience as a museum. You don't have to queue for hours, and it's this little protected pocket in the heart of Daikanyama, a very trendy neighborhood. I found this place by chance one day, and thought if I can find such a beautiful place by chance, there must be so many other treasures to find, and I can write about them because people outside of Japan aren't really aware of that.
Also, I'd been to Benesse Art Site *Naoshima twice and was lucky enough to meet [Benesse Corporation Chairman] Fukutake-san. He kindly granted me an interview, and that became the first article I wrote. These two keys, Naoshima and Kyu Asakura, made me decide to write the book but I only had foreign readers in mind because I thought you probably already have this information available in Japan.
*Naoshima, which is located in the Seto Inland Sea in Japan, is known for its modern art museums, architecture, and sculptures. The most of the art was installed by Benesse Corporation under the initiative taken by Soichiro Fukutake.
Your book sold very well in the west. It's surprising to learn that people in the west are interested in Japanese arts and museums that much.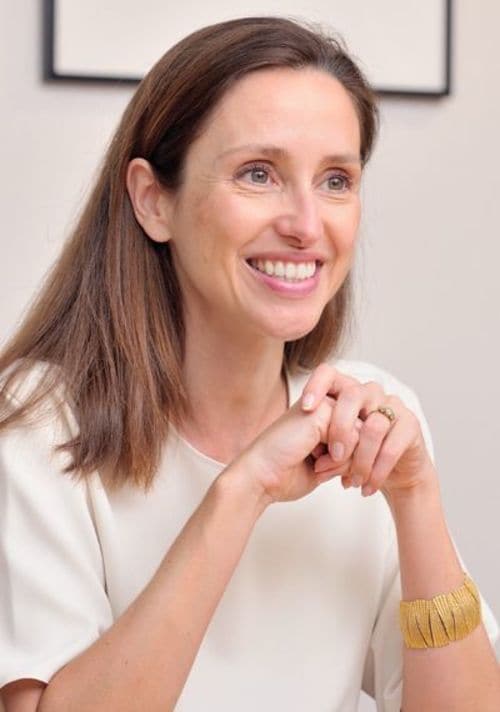 An American professor wrote a book about Japanese museums 34 years ago, but no guidebook like this exists in the west. I think it gives information about a subject that people were having trouble finding out about—not all museums in Japan have an English website. Also, there are so many museums in Japan. If you can't speak the language, you don't know where to start.
I thought it would be interesting to list the places that I felt were the most interesting and included some stories about them as well. When I go to a museum, I always interview with the director or the curator of the museum; I ask things like why they chose that particular site for the museum, what their plan is for the future, what type of exhibitions they do, and so on. These are the museums I would recommend to my friends or to the people who I know are interested in art. These are the museums where people would have an interesting experience.

Also, many things are officially presented by Japan in the west - pop culture, Mt. Fuji, the shikansen - but it's quite limited, and that's frustrating. That's why I'm trying to go even deeper and pull up something a little bit more elegant, but also broader and deeper.
What make Japanese museums different from those in other countries?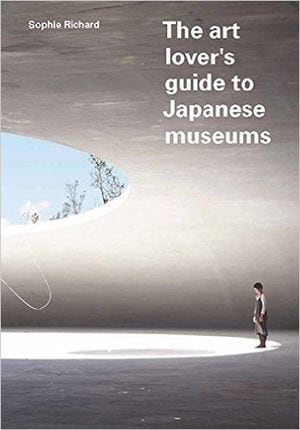 First of all, you have so many private museums that are interesting. A number of collectors in the west might think about giving their collection to public museums in Europe. Here people often open their own museums, and you have a lot of private companies which also have a museum—that's less common in the west.
The other thing is that in Japan the displays and exhibitions are rotated very often. We tend to have things permanently on the walls. Every time you visit museums in Japan, you get to see different displays, so it's quite interesting.
If you had to choose one or two favorite museums, what would they be?
That's a very impossible question to answer, but…there is a museum called Nakamura Keith Haring Collection, in Kobuchizawa. It's an American artist, but it was opened by a Japanese private collector who used to work in New York. It's in a beautiful area. The building is quite fun, it's very exciting and lovely. It's not very big, but you get immersed in the work of Keith Haring in there. There's also a rotenburo [outdoor bath] next door, and it's quite big. It's great that you can visit and see a good art collection and learn about the artist, then have this very Japanese experience of being in a rotenburo. I like the contrast. It's a nice destination for a day trip.
For longer trips, there are also many very interesting places to stay. That's also an area I'm doing some research on because there's very little reliable information available. People in the west are always asking where to stay or eat. Because I made lots of recommendations, I'm now consulting for travel agencies in the west.
I think gastronomy is absolutely part of the experience, especially because you have ryokans [traditional Japanese inns] in Japan which are wonderful to stay at. I think a lot of historical ryokans are struggling. They need more visitors, particularly during the week - foreign visitors when they travel on holiday can go any time. I think that's completely part of the experience—if you see beautiful, interesting stimulating, things during the day, you don't want to stay in a soulless business hotel afterwards.
You also gave a museum tour in Japan to a group of people from the U.K.
When the book came out, I was contacted by a number of people who wanted to do cultural tours to Japan. People coming to Japan really want to have a special experience, and one particular art foundation in the U.K. had an interesting idea to do something very exclusive for a small group of people who are very involved in the arts. I said yes, and created a program based on my experiences.
So, we went to various museums and some private collections for 10 days. I arranged for us to meet curators in each of the museums and then I would talk about the history of the museum and that particular exhibition. All these people had never been to Japan except for one gentleman who worked in finance and has an office in Japan.
It was a great experience and I arranged for us to have special access and lots of museums and we went to Meiji Jingu where we talked to a priest. We talked about Shinto, we talked about Buddhism, we talked about ukiyoe, contemporary arts, Buddhist arts, so it was complete. I also organized special dinners because I think gastronomy goes hand-in-hand with art. It can be quite a complete experience.