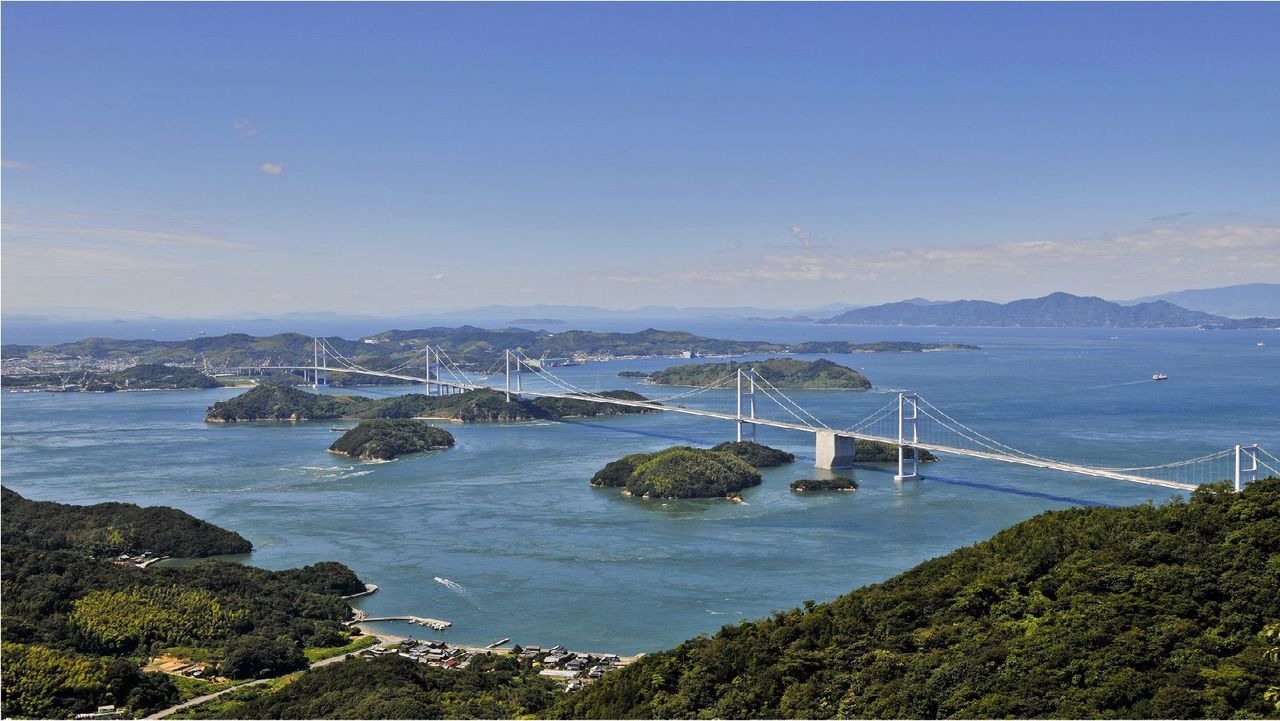 Japan may not be an obvious tour destination for bicycle enthusiasts, especially since Japan is home to some of the world's most densely populated cities. Believe it or not, Japan is home to diverse geography and landscapes, which not only adds variety to the scenery, but also caters to all levels of bicycling experiences throughout the island nation, making it the perfect cycling destination. Roads are well maintained throughout the country, and traffic is low particularly in the remote areas, which has prompted many local as well as foreign tourists to experience Japan on two wheels.

One of the most popular cycling route is the Shimanami Kaido Cycling Road, Japan's premier long distance cycling route, traversing some 70 breathtakingly scenic, island-hopping kilometers across the Setouchi Inland Sea from Onomichi in Hiroshima Prefecture to Imabari in Ehime Prefecture.
For all you cycling enthusiasts out there, we have compiled 10 recommended bicycle-friendly lodgings that offer bicycle rentals for your next two wheeled adventure in Japan!
If you're embarking from Onomichi, Hiroshima Prefecture....
Onomichi Kokusai Hotel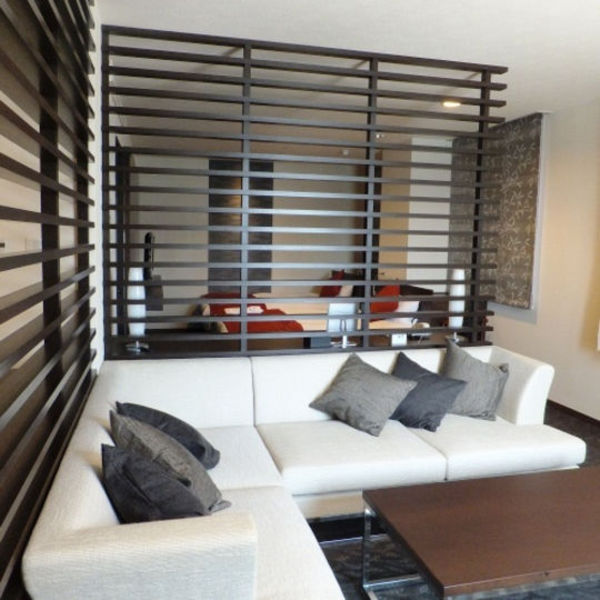 Most of the lodging spots near the Shimanami Kaido Road cater to cyclists as the majority of their guests, and special bicycle parking facilities are available.
The shutters close at 10:00 p.m. and the facilities are monitored by security cameras, making them safe for cyclists to store their bicycles.
Renting a bicycle to ride around the streets of Onomichi is also recommended, as the area is full of natural scenery and dotted with historical temples.
Hotel Cycle (Onomichi U2)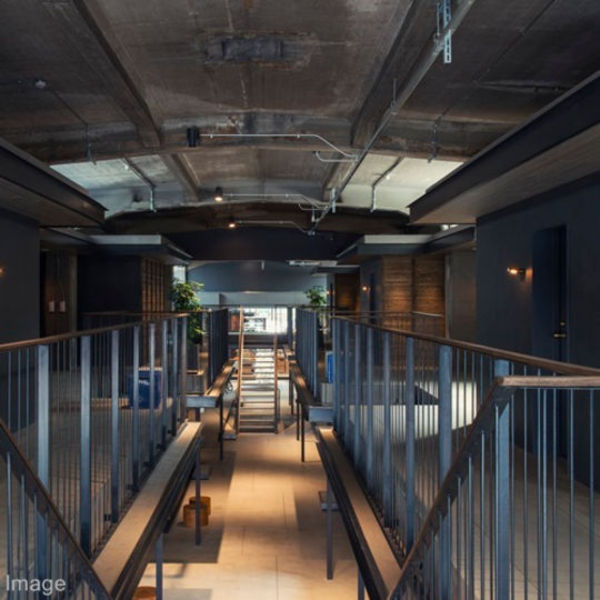 Visitors can "reset" their bodies and minds at this inn and enjoy scenes of the warehouses on the Onomichi Channel, the cargo ship berths and the scenery of the islands that changes in appearance between morning and evening. Staff will help adjust the high-quality GIANT-brand rental sport bicycles to the needs of each rider.
This location is well known as a relaxing destination not only for cyclists but also for sightseers and those on trips for business or pleasure.
If you're embarking from Imabari, Ehime Prefecture...
Hotel Crown Hills Imabari
The popular free breakfast offers a variety of both Japanese and Western-style food, and visitors can enjoy handmade dishes as well as original locally-sourced items.Bicyclerental is available exclusively to lodgers, and in addition to cycling along the Shimanami Kaido Road, the bicycles are also convenient for sightseeing in the city and shopping in the surrounding area.
In addition to bicycle rentals, other free services offered include massage chairs, a library of several hundred volumes of Japanese comics and coffee.
Hotel Hichifuku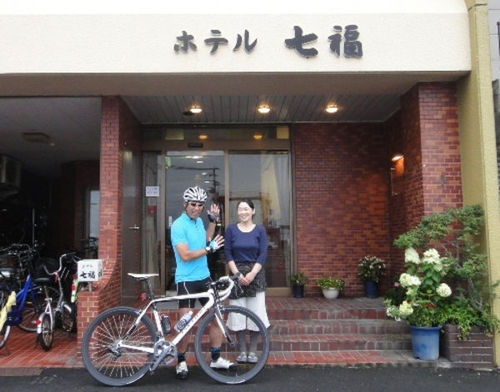 This inn prides itself on its fresh seafood and its at-home service and atmosphere.
Visitors can enjoy fresh seasonal seafood from the nearby harbor, and the bathing area on the 6th floor offers an excellent view over the Seto Inland Sea. Four bicycles are available for lending and can also be ridden and dropped off.
Hotel Kikusui Imabari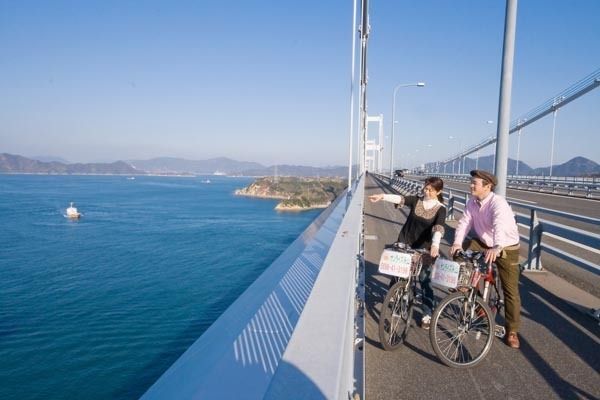 The location of this inn is extremely convenient, near the Port of Imabari as well as the Shimanami Liner bus station. Visitors can taste the incredible Kurushima Sea Bream, and the "Simmered Sea Bream Head" dish lets diners enjoy all the most delicious parts of the fish, including the top of the head and the upper neck. Seven bicycles are available for rental free of charge.
Daichoso
Located in Setonaikai National Park, this inn is the idea base for cycling the Shimanami Kaido Road. With an ocean view available from each room, lodgers can look out over the Seto Inland Sea. In addition to bicycle rentals, the facility is fully equipped with locked garage storage for visitors to safely store their own bicycles.
Cyclist-friendly places to stay along the Shimanami Kaido
Hotel Innoshima
This inn is located a bit back in the mountains, but it offers shuttling services for each bicycle. Bicycles can be stored at the inn, keeping them safe and dry even if the weather is rainy.
Ryokan Chaume
A variety of amenities perfect for cyclists are available, including locking garage storage, stands, tool sets and more.
Sarasaya Ryokan
Bicycles can be brought into guest rooms and roofed stands are available.
A water supply service, tool sets and air pumps are also available, making this a perfect lodging spot for cyclists.
Minshuku Tomo
This facility is fully equipped with pumps, stands, repair kits and other amenities. Roofed bicycle parking is available, and bicycles can also be stored in the foyer for additional security. A water supply service is also available upon request!