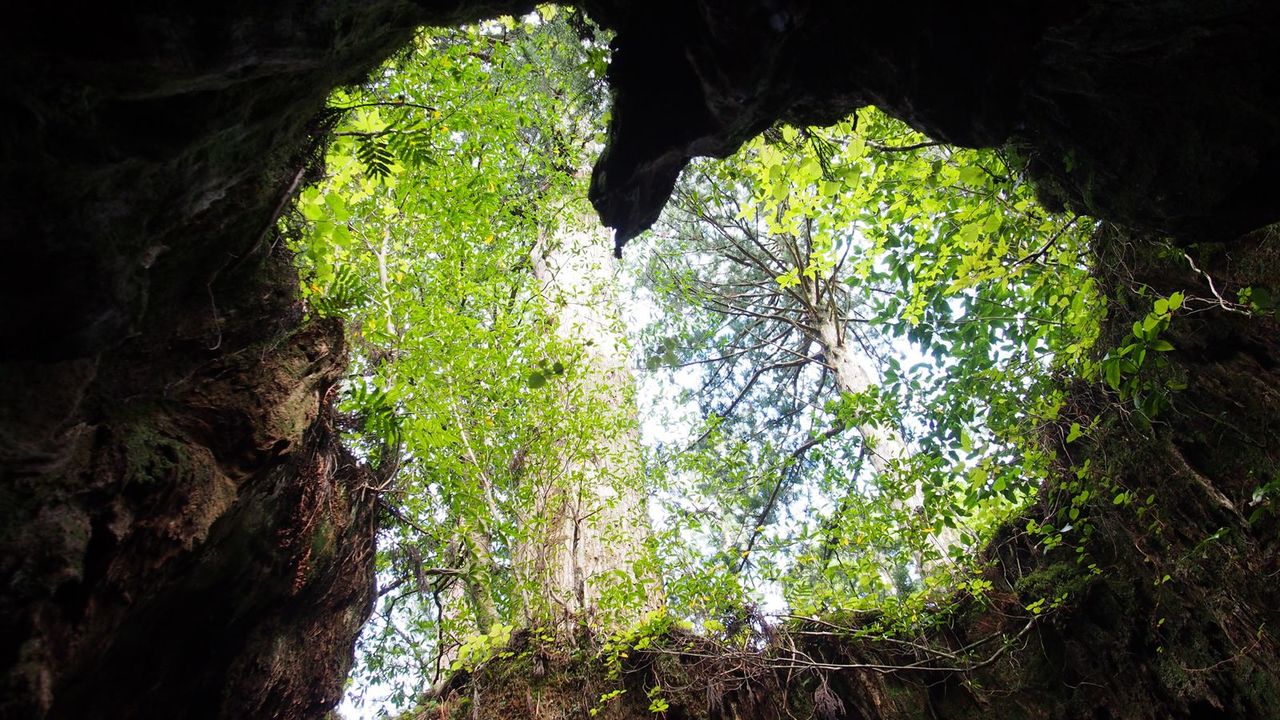 For those wanting to score some luck in their lives, visiting "power spots" (sacred areas that emit earth's natural positive and healing energy) have emerged as a hot trend in Japanese travel.
There are over 100"power spots" throughout Japan, where Japanese travelers have been making pilgrimages to the countryside's ample nature, temples and shrines to "reset" their energy from their busy city life in hopes to improve their luck in anything ranging from love, career to studies. This time, Rakuten Travel invites you to experience the eight famous power spots in Japan to help you find a fulfilling romance!
Wilson's Stump in Yakushima: Yakushima, Kumage, Kagoshima Prefecture
Yakushima Island is famous for its towering cedar trees that are thousands of years old. Wilson's Stump, the remains of a magnificent ancient cedar, is so big that visitors can venture inside. When viewed from the bottom of the cavity, Wilson's Stump has a breathtaking heart-shaped skylight.
Taking a picture of this heart shape and using it as your mobile phone's background is said to be a fail-proof way to improve your luck in love. Wilson's Stump is a popular stop on the hike to see the famous Jomon Sugi cedar tree.
Heart Rock at Kouri Island: Nakijin Village, Kunigami-gun, Okinawa Prefecture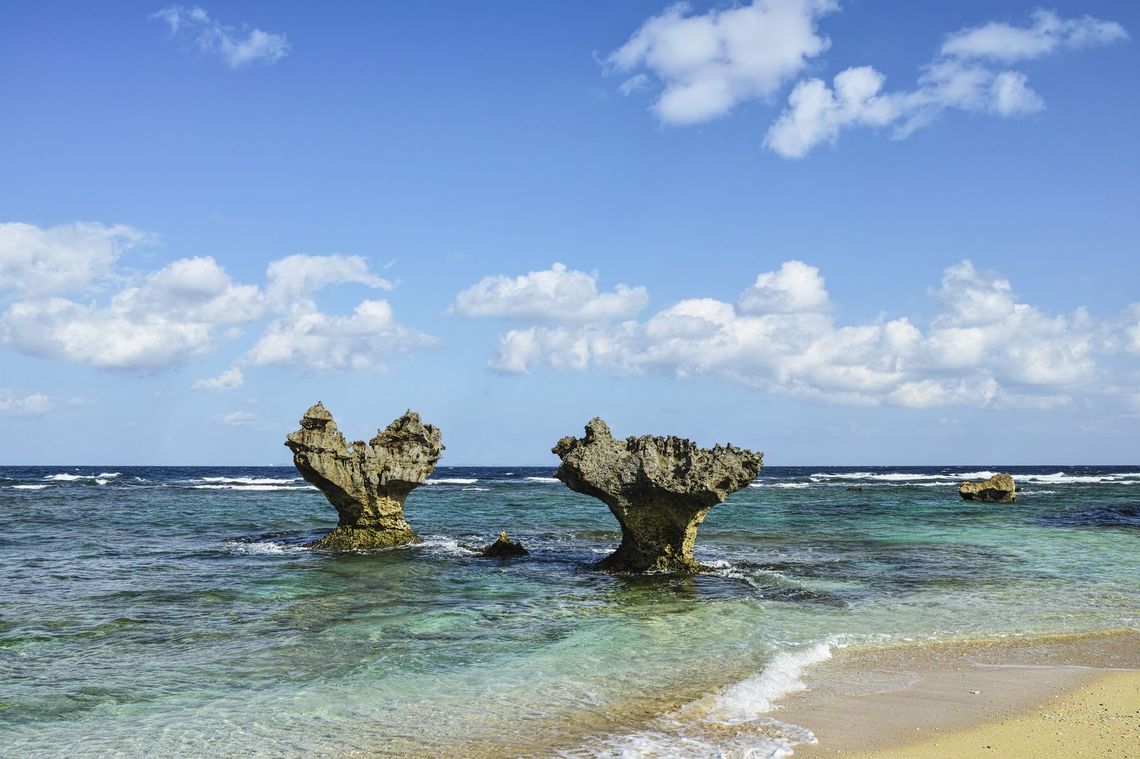 Experience the Divine in the awe-inspring landscapes and emerald green ocean of Okinawa's tiny Kouri Island. From the main island of Okinawa, you can drive to Kouri Island over the beautiful blue ocean on Kouri Ohashi Bridge. On the northern shores of this island is a natural formation known as Heart Rock. Heart Rock has become an especially popular tourist attraction for couples on day trips.
Heart Rock at Gushichan Beach in Yaese: Yaese, Shimajiri-gun, Okinawa Prefecture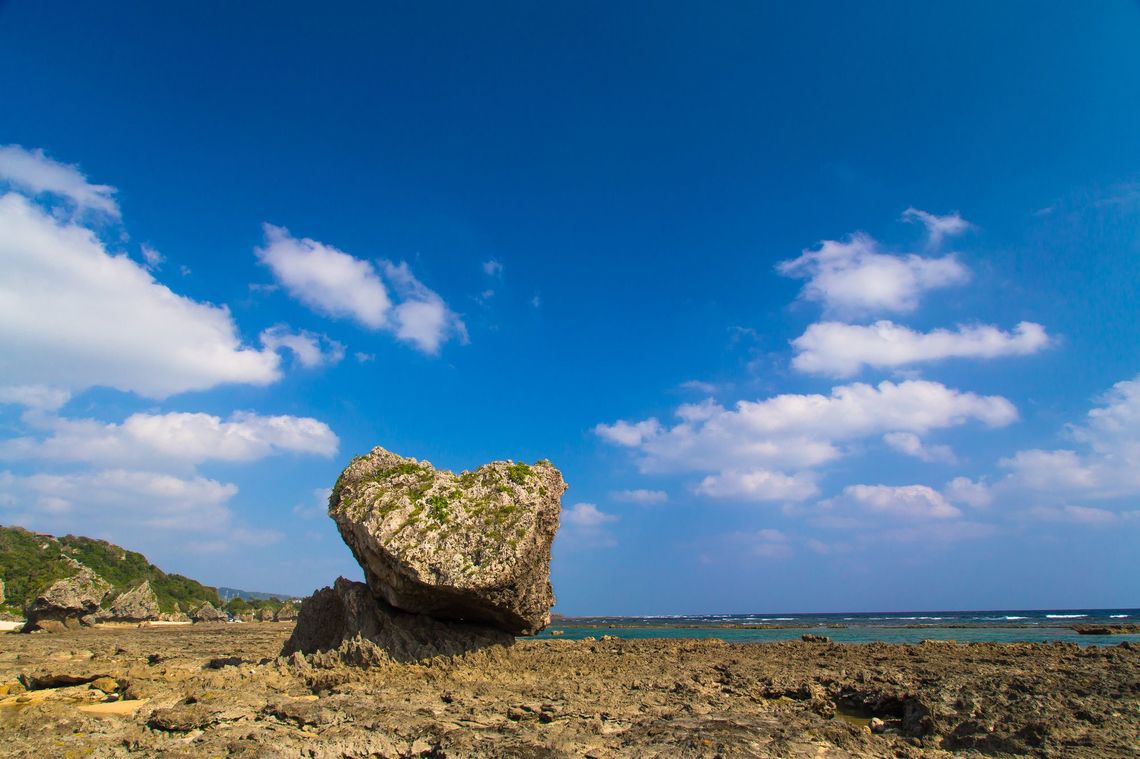 Located on the southeast coast of mainland Okinawa, Gushichan Beach has a natural mix of rocks and sand. Among the unusual rock formations is a striking heart-shaped boulder. Become a romantic treasure-hunter as you search for other heart-shaped rocks.
"Double Arch" Diving Spot: Miyako island, Okinawa Prefecture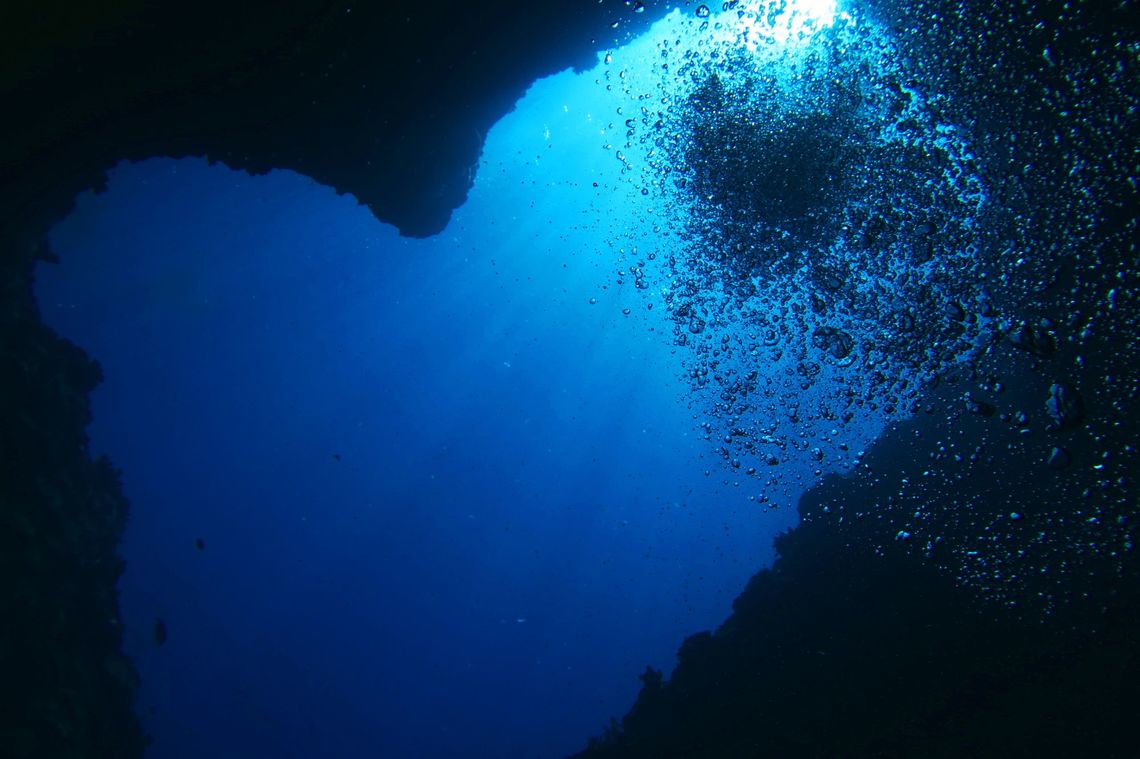 Double Arch is a popular diving spot at Miyako Island, the next major island to the south in the Okinawan chain blessed with an incredible coral reef. In addition to sighting rare fish and other sea animals, when you look up from the ocean floor, the two arches overlap to form a heart!
Heart Rock at Ikizu Beach on Ikema Island: Miyako Island, Okinawa Prefecture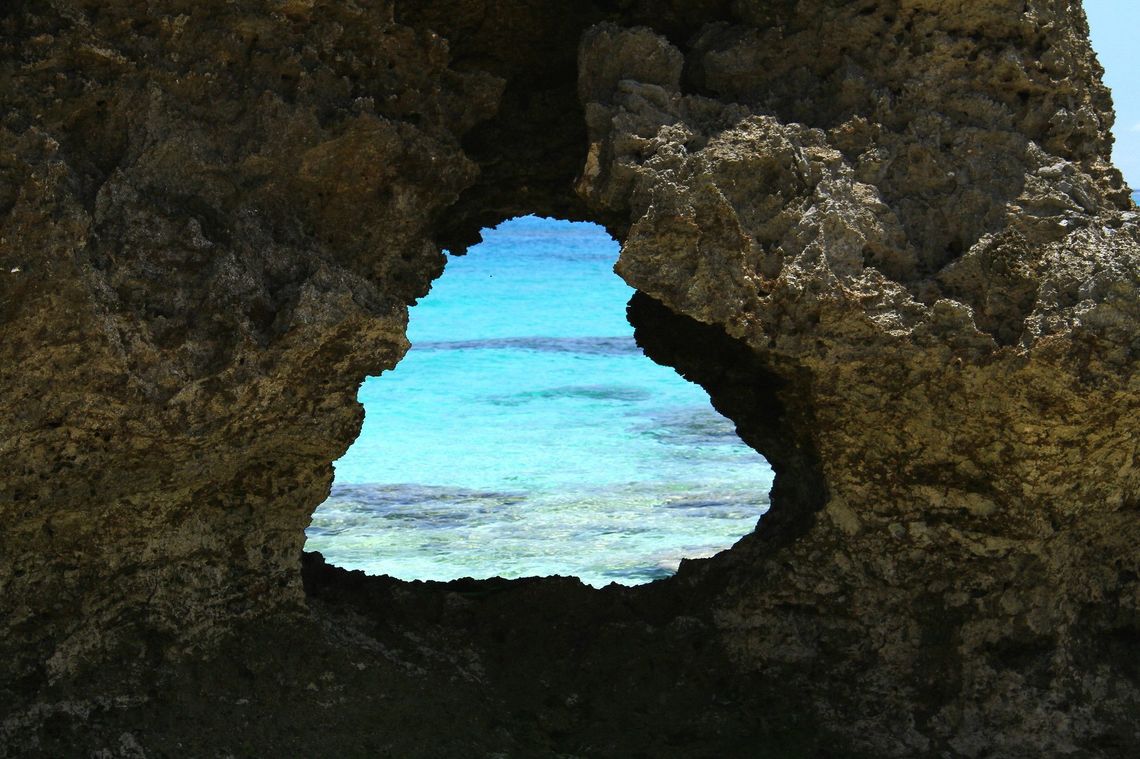 Ikema Island, a 30-min. drive from Miyako Island via the Ikema Ohashi Bridge, is a national wildlife protectiona are rich in natural beauty--including an idyllic beach with heart-shaped arch opening! Erosion from battering waves created this auspicious formation. The heartful crag can only be seen at low-tide, so consider yourself lucky if you spot it!
Heart Rock at Hyugami Dam: Yabe, Yame, Fukuoka Prefecture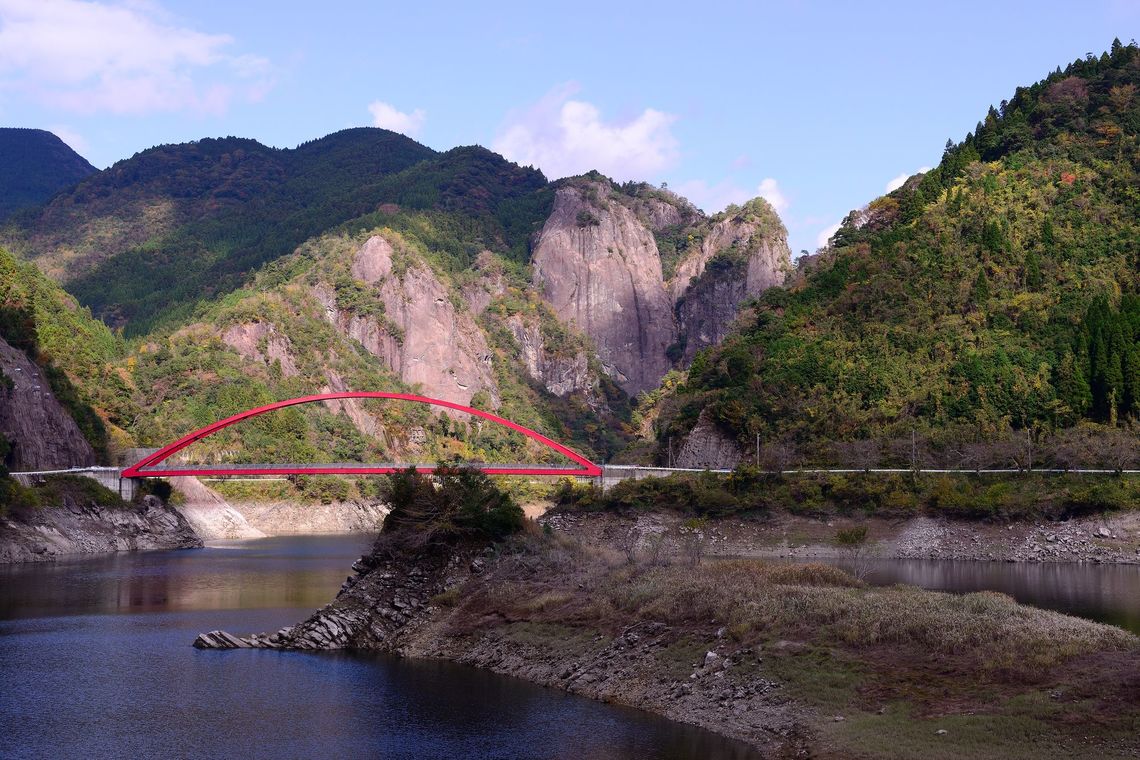 Two soaring cliffs meet at the base to form a huge stone heart near Hyugami Dam in Fukuoka Prefecture. A "happiness bell" that hopeful pilgrims can ring as they wish for true love has been equipped on the red Kehogi Bridge nearby.
Heart-shaped stone embedded on Megane Bridge: Nagasaki City, Nagasaki Prefecture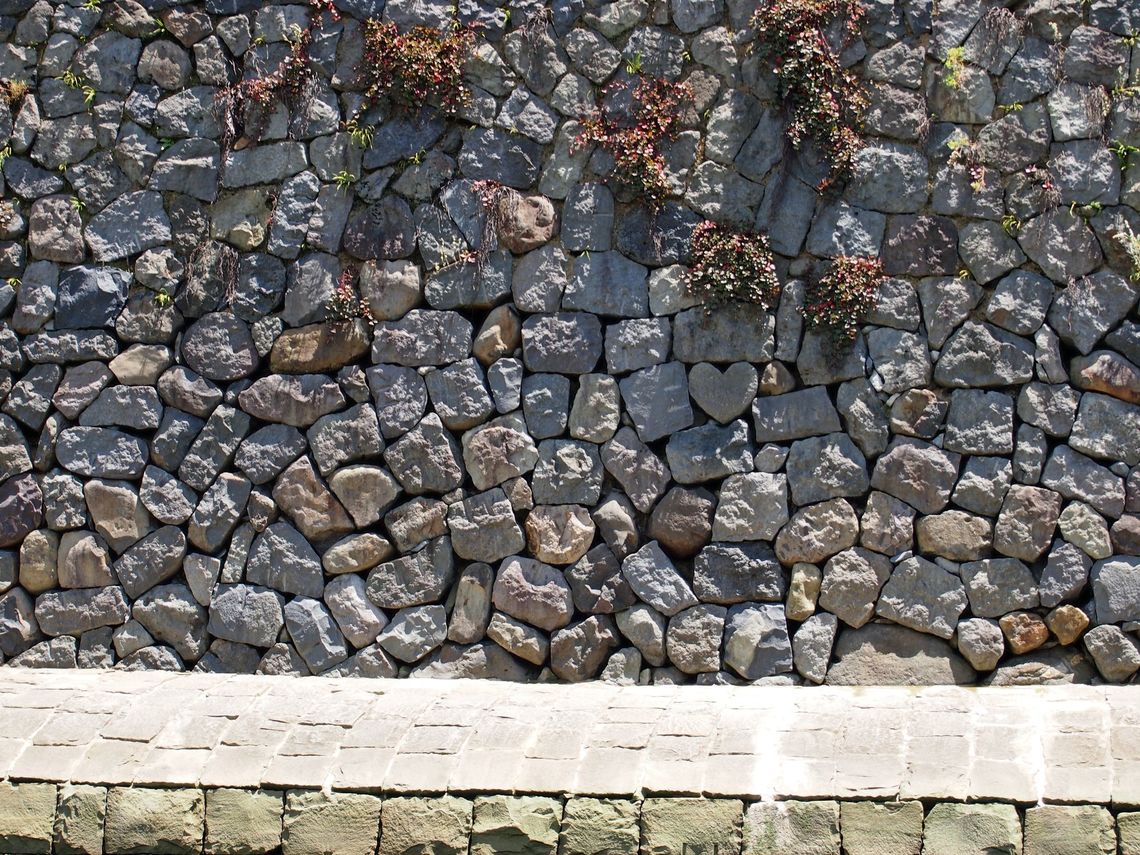 Megane-bashi ("Eyeglasses Bridge, named for its spectacle-shaped reflection) is a very popular romantic spot in Nagasaki for the heart-shaped bricks in the surrounding stonework. Sharp-eyed visitors who can find the heart-shaped stone attached to an "i" for "I love you," will have their wishes come true.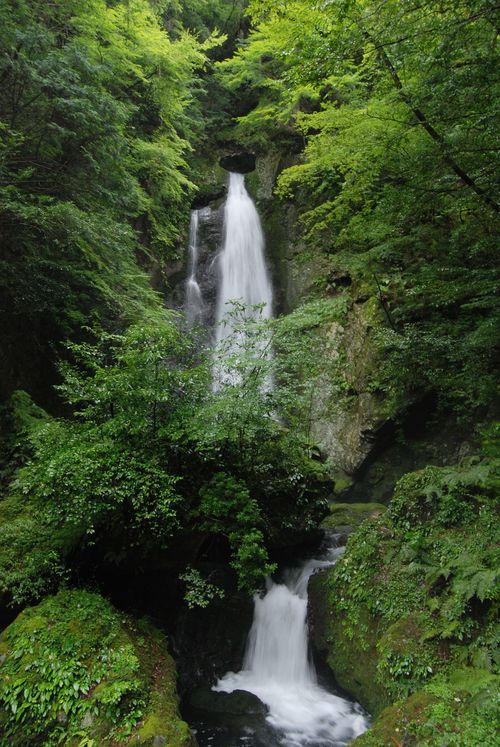 Nagasawa Falls with Heart-shaped Opening: Tsuno, Kochi Prefecture
This unusual waterfall with a heart-shaped opening is one of the many wonders to be found on Shikoku, one of Japan's four main islands to the southwest.
Enjoy the waterfall surrounded by lush greenery in spring and fall foliage in autumn.