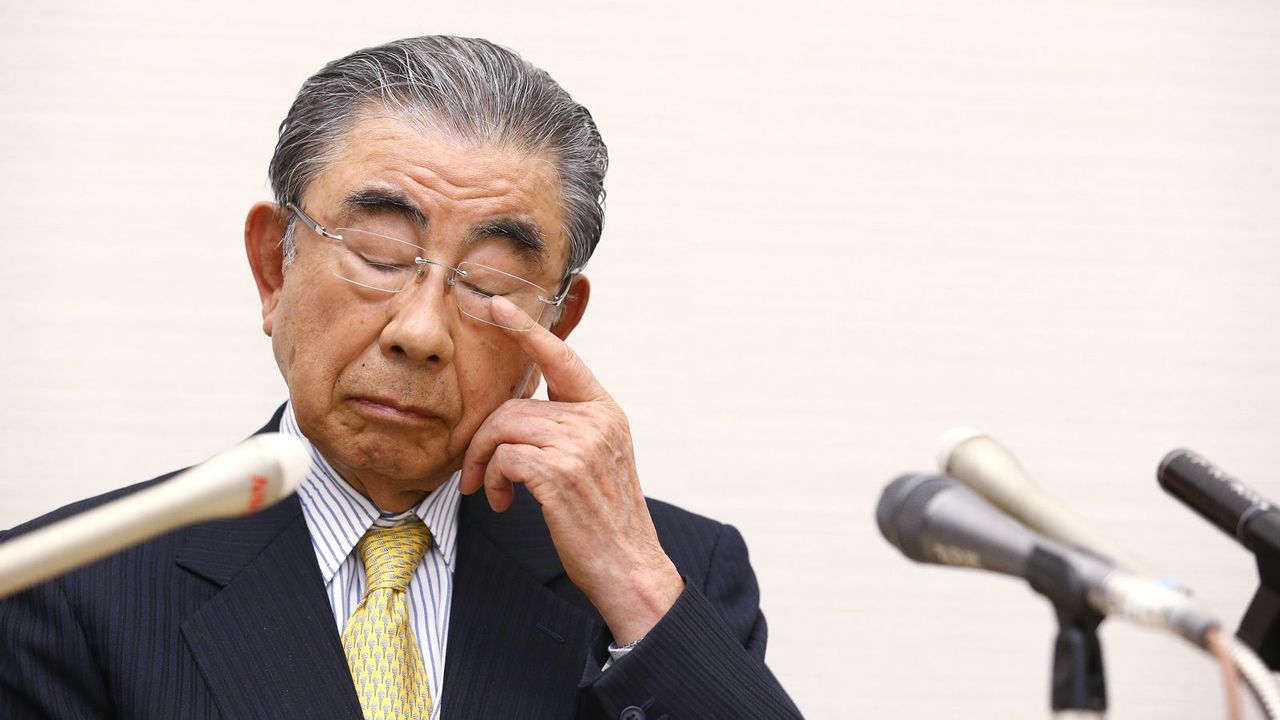 Astonishment has rippled through Japan as the retail industry's patriarch recently announced his decision to step down. On April 7, Seven & i Holdings, which operates 7-Eleven Japan and Ito Yokado, announced the resignation of the company's president and CEO, Toshifumi Suzuki.
The 83-year-old is widely known for bringing 24-hour convenience stores to Japan four decades ago, growing the chain to over 50,000 stores across the country.
Suzuki made the decision to step down after his bid to replace the president of 7-Eleven Japan, Ryuichi Isaka, failed to gain approval at the Seven and i's board of directors' meeting on the morning of the 7th. Following the meeting, Suzuki made an unusual appearance at the company's earnings press conference for fiscal 2016 (ended February 29, 2016).
Here's what Suzuki had to say at the press conference:
When exactly did you make the decision to resign? What happened at the board of directors' meeting today?
Isaka had his say at the meeting. He was speaking as if he had made every decision and had taken control of everything by himself, and that was extremely disappointing to me. If I were to trust Isaka now and continue on as if nothing had happened, I would be turning a blind eye to potential trouble in the future. As soon as the meeting was finished, I immediately said that I would resign and decided to hold a press conference.
Everyone in the board room was surprised. They even tried to stop me. However, our company has achieved record profits in the last seven to eight years; I am sure they will do the same for this financial year [ending in February 2017]. Even Ito-Yokado, which many have considered as our company's huge burden, is currently on the right track for achieving its financial target for this fiscal year. It's not like I am running away—I am just satisfied with my achievements.
At the board of directors' meeting, what was the proportion of votes involved in the rejection of your personnel change proposal?
Out of 15 board members, six voted against and seven voted in favor of my proposal, with two members casting blank votes.
No successor has been named
What will happen to Seven and i's management team?
I have to talk with the board menbers, but I don't consider myself as the one to name the successor. I would not act so irresponsibly as to stop coming in to work starting tomorrow; however, I do not intend to put forward any candidates for the new management structure.
It seems to us that you are taking personal responsibility for having your proposal rejected by the board members.
That's sort of true. Up until now, I have never had a personnel proposal rejected. I am reminding myself of the importance of taking responsibility for my own actions.
Did you have any trouble with the Ito family [the company founders]? You've been saying that the founding family has given you all the rights to make management decisions at the company—did they sell you out at the last moment?
The family owns only 10% of the company's stakes, so they don't have much impact on management decisions within the company. It is extremely important to separate management from capital, not only for 7-Eleven, but also for all retail companies.
"It is entirely my fault"
You are the one who made convenience stores and started the Seven Bank, and we assume the founding family appreciates the contributions you've made to the company. Why do you think they betrayed you?
Please forgive me, but this is an extremely difficult topic for me to talk about. I think this is due to the changing of generations. I have no one but myself to blame.
You are the founder of 7-Eleven Japan, and Honorary Chairman Masatoshi Ito [from the Ito family] is the founder of Ito-Yokado. Couldn't you talk to each other before making a decision?
We have had a good relationship up until now; however, things have suddenly changed. I had never had a proposal rejected in the past—everything I proposed was accepted, but there's the generational change in the family. It may sound a little vague, but I hope you understand what I am saying.
What are your thoughts on your successor?
I have been amazed to hear that rumors about my son [Seven and i's board member Yasuhiro Suzuki] being a successor have been going around, even outside the company. I have never even said or thought about this being a possibility. In any case, he has never been president of 7-Eleven; he is actually the chief information officer working on the technical side. I feel that it is all my fault that such a rumor is going around.
Why were you unable to find a potential successor?
Please put the blame on me for that.