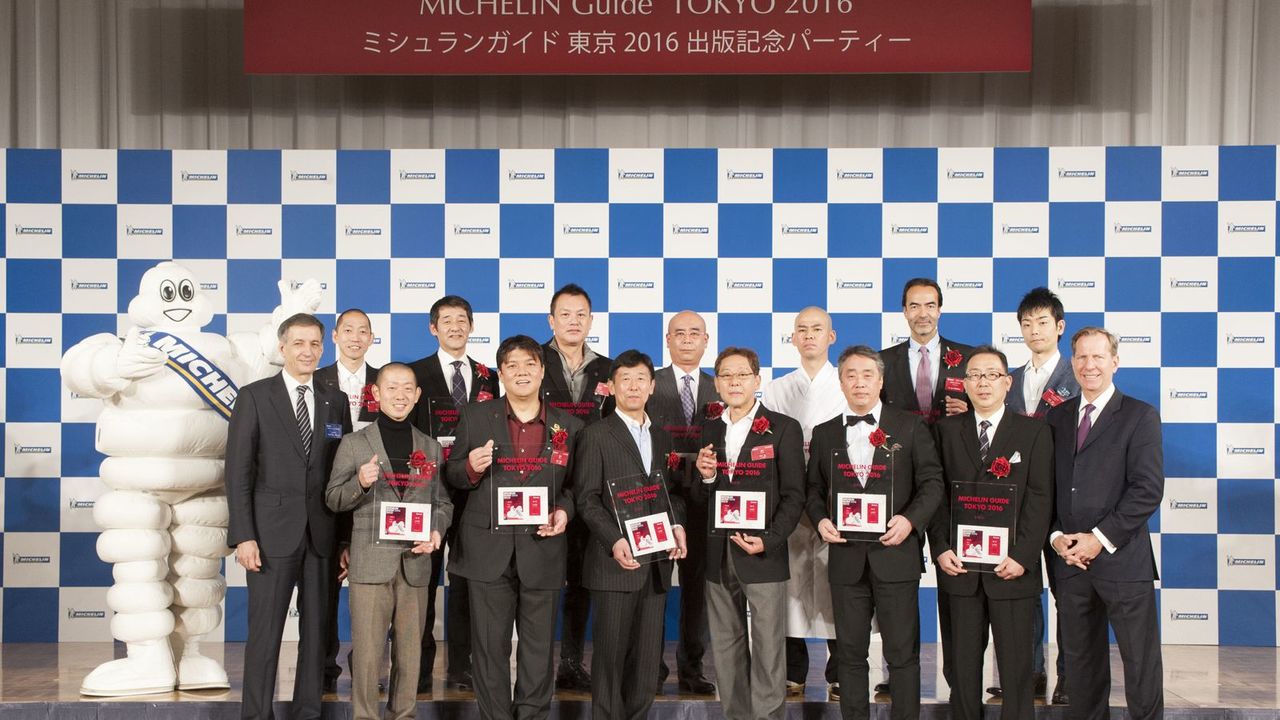 The unveiling of the Michelin Guide's Tokyo edition is always a hotly anticipated event in the foodie universe, and with good reason – the Eastern Capital has ranked number one in the world for most three-star restaurants since 2009.
We're happy to report that the streak holds: the guide for 2016 was unveiled on December 1, and 13 restaurants were awarded the top rating – four more than the nine found in Paris. Reversing the downward trend of the past two years, Tokyo actually gained a three-star for 2016, opening an even larger gap at the top with Paris holding steady. The 2016 guide also lists 51 two-star joints (down from 53 last year) and 153 one-star places (161 in 2015).
The biggest headlines, meanwhile, were grabbed by the one-starring of Sugamo's Tsuta as the first ramen shop to ever receive a Michelin mark. Included on our list of the best ramen in Tokyo back in 2013, this tiny tanrei champion is as deserving as any to represent Tokyo's noodle joint contingent in the famed gourmet guide.
And in more good news for budget diners, the popular Bib Gourmand section has again been significantly expanded, now listing a total of 343 restaurants serving excellent-value grub – from French and Italian to curry and gyoza – for under 5,000 yen per head. Curry entrants include Jinbocho symbol Kyoeido and Ogikubo's homely Tomato, while Michelin-grade dumplings can now be savored at the likes of Anda Gyoza.
This year's new member of the three-star club is Kagurazaka's Kohaku, run by innovative kaiseki master Koji Koizumi and offering seasonal dinner feasts highlighted by some rather unusual ingredients (softshell turtle, among others).
Furthermore, three restaurants were newly promoted to the two-star category: fancy-pants Chinese joint Momo no Ki in Mita, Ginza's re-opened Dominique Bouchet, and Alain Ducasse's Chanel collab Belge.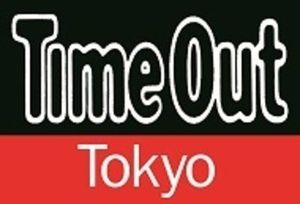 Finally, in addition to the aforementioned Tsuta, 14 new eateries across town can now add a single star to their doors – among these are Sadahisa Yoshizawa's eponymous kappo establishment in Ginza, Tsukishima soba shop Yamori and Kamiyacho's laidback Italian Da Olmo.

The printed guide will, once again, only be available in Japanese, but fear not: all of this year's listings can be accessed online in both English and Japanese at this site.

Here's the complete list of restaurants that have been awarded three stars in the Michelin Guide Tokyo 2016:

(Written by IIi Saarinen/Time Out Tokyo)

Related articles from Time Out Tokyo The best sushi in Tokyo: 10 top picks The best ramen in Ikebukuro Tokyo illuminations 2015-16