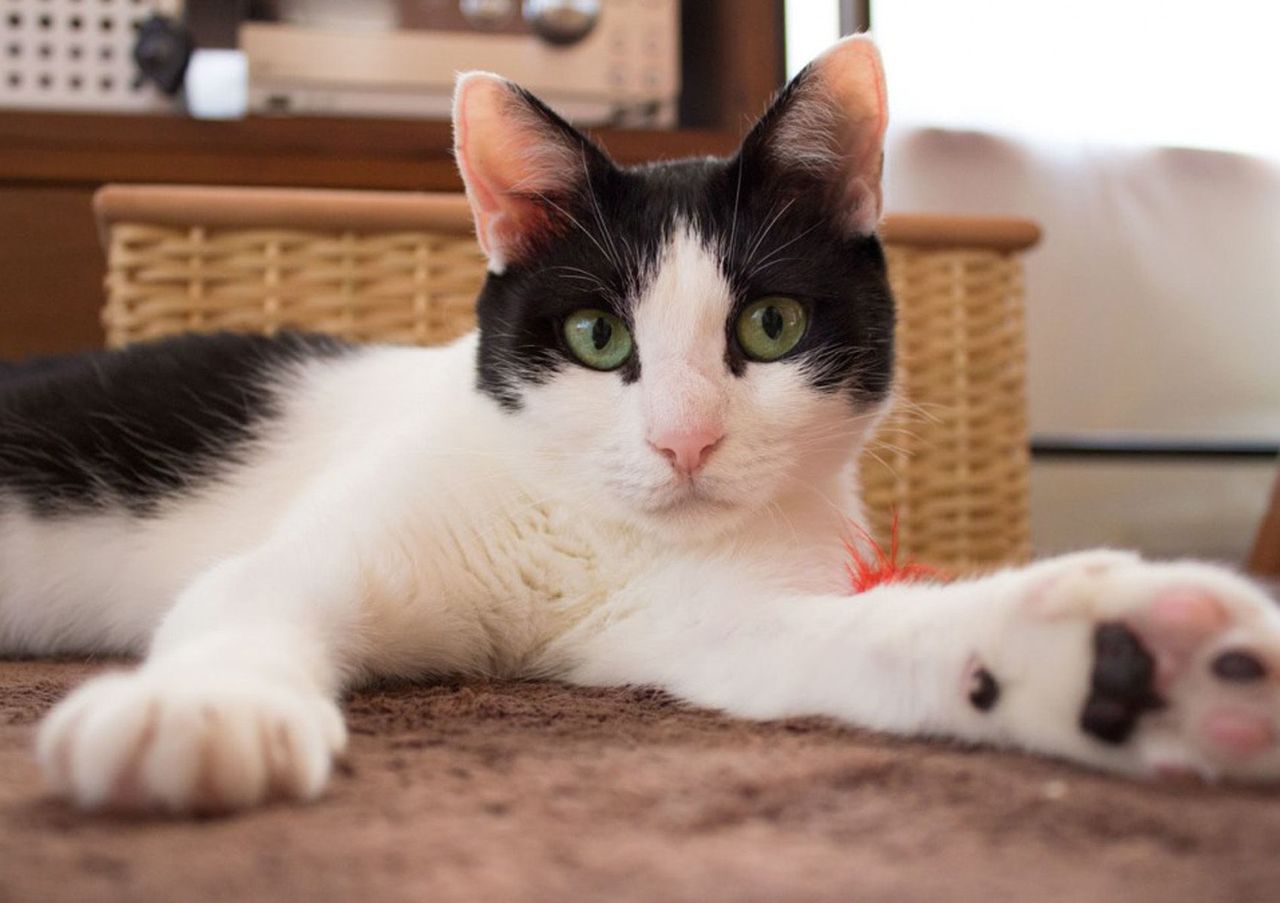 Have you ever felt the urge to go to an animal shelter to adopt one of those poor cats?
If so, why not visit the crowdfunding site kibidango and search for the project "Neko Share House 299 (neko means cat in Japanese)"?
The initial project has already closed, after successfully surpassing its 500,000 yen target by raising 527,509 yen (about US $4,400). But thanks to the extensive media coverage, including exposure on TV, it's still drawing a lot of attention and over 3,400 likes from viewers with ailurophilia.
What's Neko Share House 299?
Emiko Matsuo, the landlady at the cat share house, organized Neko Share House 299. She came up with the idea about a year ago to reach people who were interested in sharing a house with others who not only loved cats but also wanted to live with them.

Emiko herself had never had the experience of living with pets. During her childhood, her parents opposed when she asked if she could keep one. Even after she started working, she couldn't fulfill her wish, due to financial and time constraints.
But for Emiko, the biggest reason why she opted not to become a cat owner was her high level of anxiety that came from her inexperience and lack of knowledge about how to take care of animals.
Then, she saw a TV documentary about shelter cats being killed, and she regretted not being able to adopt them. The idea popped into her head that perhaps she could face her anxiety by launching this project.
"There must be a lot of cat lovers like me who hesitate to become cat owners because they're not sure if they can to take good care of their cats," says Emiko, recalling her original thoughts. "If these people can come together and support each other, they may be able to learn how to create adequate environments to look after them."
Through this project, Emiko hopes to contribute to society by helping to reduce the number of homeless cats, in collaboration with a non-profit organization called Nekoken.
Nekoken actively promotes this initiative to protect the lives of cats and kittens from animal shelters.
Living happily with cats
In April of this year, the first share house opened in Tokyo. Named Myu House, it's already fully occupied by five residents who are living happily with five cats who have been temporarily adopted from animal shelters.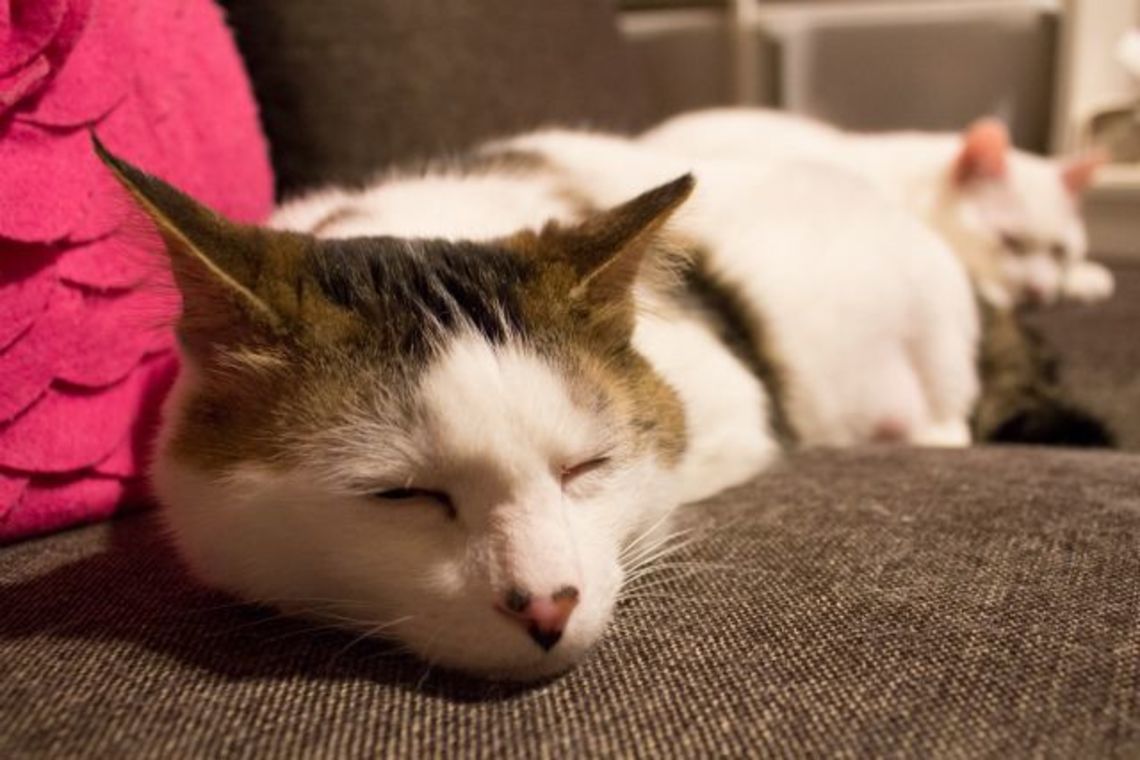 These cats are temporary, rather than permanent, inhabitants in the share house, and match-making events are hosted at the house every two weeks or so to match the cats with cat lovers who will become their permanent foster parents.
Once the participants in this event find the house cats they want to adopt, the selected cats will "graduate" from the share house to live with their lifetime owners. The residents of the share house will then invite new cats from the shelters to live with them until these newcomers also find their forever homes
The cat share house actually has a dual purpose. Beside finding permanent adopters for the shelter cats that have been brought in as housemates, the share house is also intended to serve as a training center for those who have always wanted to own a pet cat but couldn't, for whatever reason.
By living together with cats, the residents of the share house acquire knowledge about how to take good care of them, including the actual costs of keeping them as pets.
After this hands-on learning experience builds their confidence in being responsible cat owners, they will be allowed to move out of the share house with any of the cats, provided they pass Nekoken's approval test.
Another house is opening
Emiko has recently started seeking investors who are interested in funding a second share house, which she is planning to open in November. This new share house will be located in a residential area about five minutes by train from Ikebukuro, the main terminal district in northern Tokyo.
Nekoken is again collaborating with Emiko in her second Neko Share House 299 project. For Nekoken, which has limited space and human resources, the cat share houses are a big help in achieving its goals.
The number of homeless cats that lose their lives in shelters has decreased over the past few years, largely due to the heightened social awareness driven by celebrities calling for the enforcement of a no-kill policy.
Because many cats that crowd the shelters are eventually purged, the cat share house serves as a perfect provisional asylum for homeless cats whose lives are at stake.

Nekoken's ultimate goal is to save the lives of all shelter cats by finding them safe homes in which to live as pets. To help them to get closer to this goal, Neko Share House 299 is also considering various other ways for people to support this project.
If you're a cat lover, this is definitely a project you should follow. Hopefully, you can get involved as well, helping to build it into an influential model of harmonious co-existence with cats.