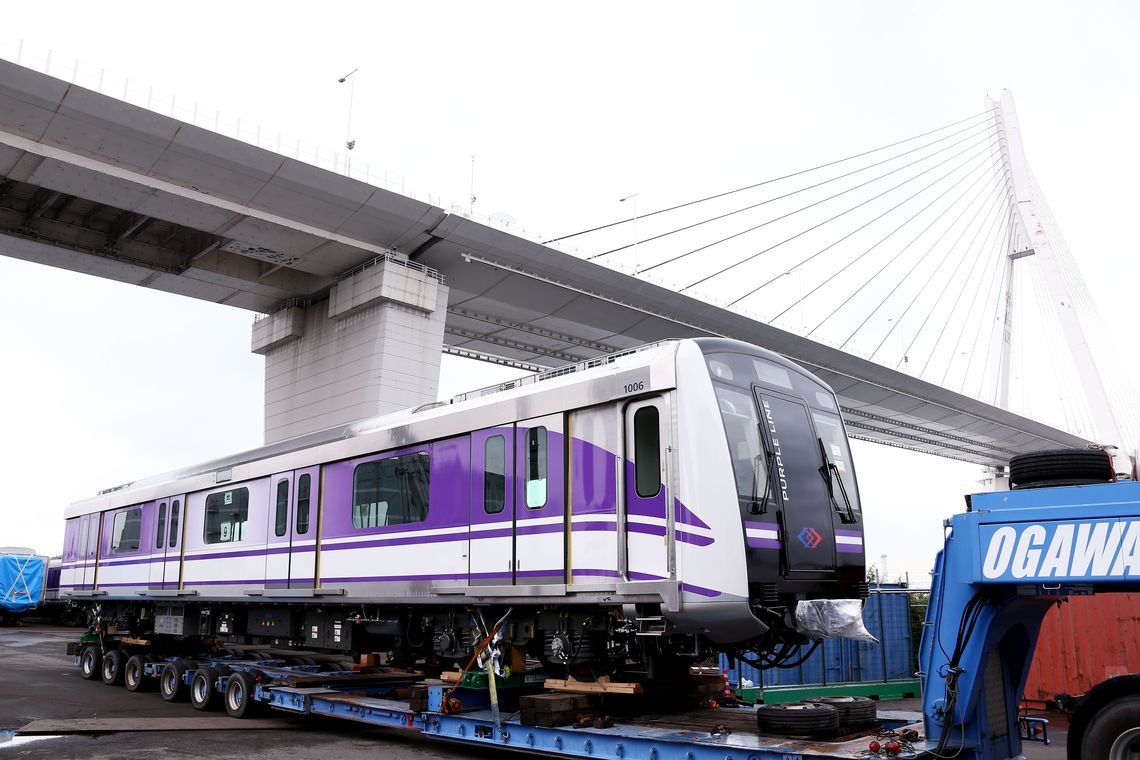 Brand-new passenger cars waiting to be shipped overseas are lined up in Yokohama Port in Japan, and they are railway vehicles with an unfamiliar purple color. These are vehicles for the "Purple Line" railway in Bangkok, and these orders were received jointly by Marubeni, Toshiba and East Japan Railway (JR East).
Large cranes place the vehicles in a cargo ship one by one. The vehicle bodies are held tight firmly with wire so that they do not move when the ship shakes during its voyage. The cargo ship, loaded with vehicles, will arrive in Thailand after a 12 day trip. Commercial operation is scheduled to begin in 2016 after various tests.
Construction of urban rail in Bangkok has been proceeding at a breakneck pace, with the aim of easing chronic traffic congestion. Ten routes have been planned by Thai railway operator Bangkok Metro. The "Blue Line" was the first to open in 2004, with a total length of 20km.
This line was built using ODA loans from Japan. While Japanese general contractors such as Obayashi and Kumagai Gumi participated in civil engineering work, the orders for railway vehicle systems were lost to Siemens.
The 2nd line is the Purple Line. It has a total length of 23km and consists of 16 stations. ODA loans were also received for this project, and civil engineering work is continued to be done by Japanese general contractors. A coalition consisting of Marubeni, Toshiba and JR East succeeded in getting the orders for vehicles and were able to beat overseas competition.
A total of 63 vehicles that will be introduced in the Purple Line are being manufactured by JR East Group vehicle manufacturer J-TREC. Motors are provided by Toshiba. However, this does not mean that Japanese companies have made everything, as Bombardier of Canada is responsible for the signal system. Nevertheless, the person in charge of Marubeni boasted that they "broke the Siemens stronghold".
Reasons for adoption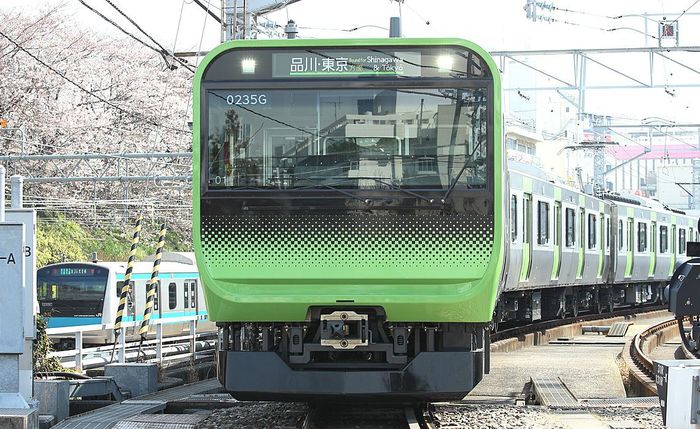 The vehicles that are being manufactured for the Purple Line are "brothers" of the vehicles that will be introduced in the Yamanote Line in Tokyo this autumn. This is because both types are based on the "Sustina" stainless steel vehicle developed by J-TREC. Sustina has a reduced number of parts through techniques such as standardization of platforms, which makes maintenance easy along with reducing the cost. It seems like there is no mistake that these advantages were key for the orders to be received in Thailand.
Another feature of this project is that orders were also received for maintenance work for 10 years related to vehicles and ground facilities. A maintenance company was established jointly by Toshiba, Marubeni and JR East. The person in charge of Marubeni showed his willingness to the project, saying that "we also have our eyes on future orders for urban railways in Bangkok."
However, there are not only foreign rivals, but other Japanese rivals as well. Another Japanese coalition consisting of the Sumitomo Corporation, Hitachi and Mitsubishi Heavy Industries, Ltd. is aiming to win orders for the entire 40km of the "Red Line", which will follow the Blue Line and Purple Line.
Eyes aiming for urban railways more than high speed railways
Plans are also proceeding for a high speed railway in Thailand, connecting Bangkok and Chiang Mai. China is also showing strong interest in addition to Japan, but an agreement between the both the governments of Japan and Thailand was made in May assuming the adoption of the Japanese shinkansen (bullet train) system.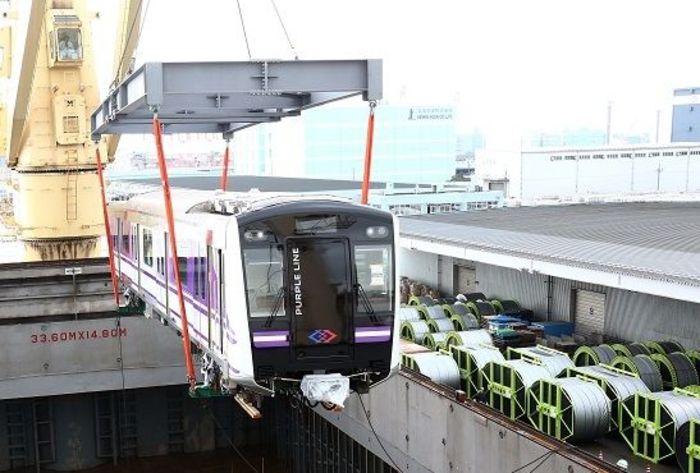 However, plans for high speed rail in Indonesia were completely withdrawn on September 3, which was seen as certain to receive orders from Japan. It seems that the expensive construct costs for the demand were a bottleneck. Orders for high speed rail as a national project accompanied with a huge costs as a national project are not easy.
On the other hand, recovery of investment costs is certain in accurate demand forecasting from urban railway compared to high speed rail. Urban rail is also easier to approach than high speed rail as a project. While the public's attention tends to focus on high speed rail, it might be better to pay more attention to urban rail. The accumulation of achievements in urban railway should also lead to orders for even bigger projects.