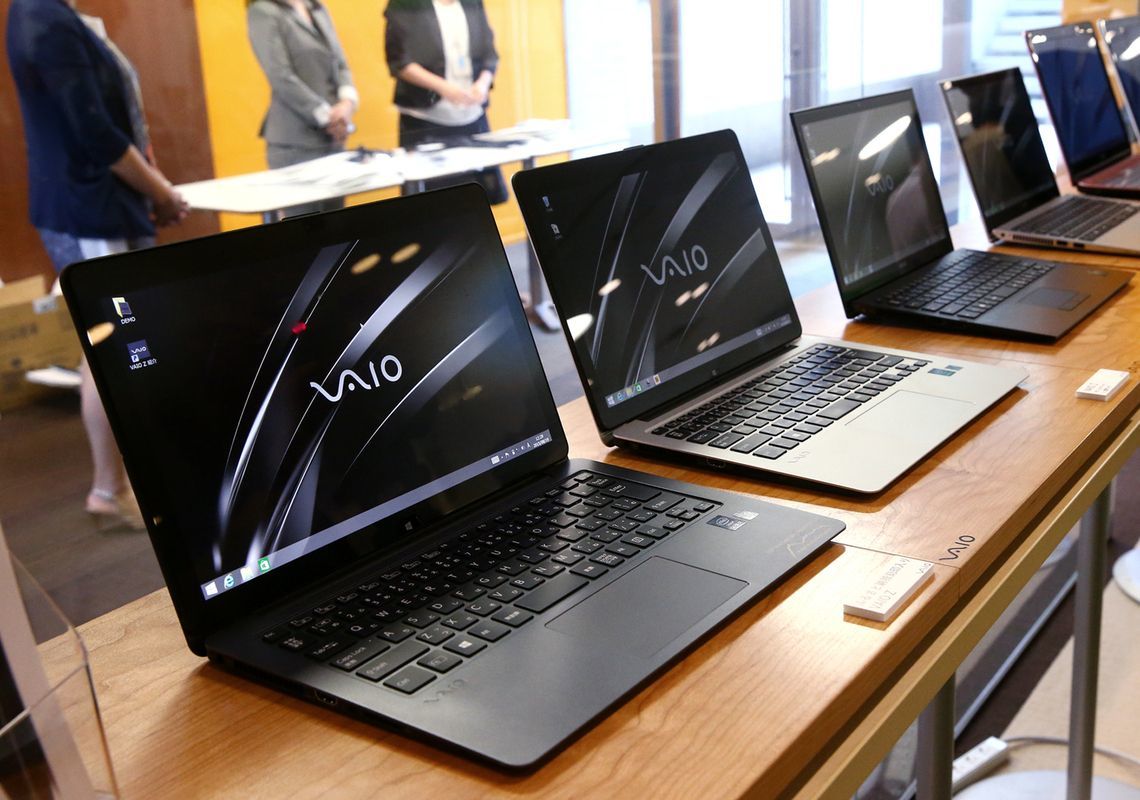 It's been about a year since Sony's VAIO PC business was spun off from Sony. Over the year, it has introduced the new VAIO PC and the smartphone, and now the company is ready to gear up for doing more.
"The first year was dedicated to setting up our company's external structure and arranging our product lineup," said Yoshimi Ota, CEO of VAIO, at a strategy briefing on August 19. "From the second year onward, we'll shift our focus to boosting our earning power."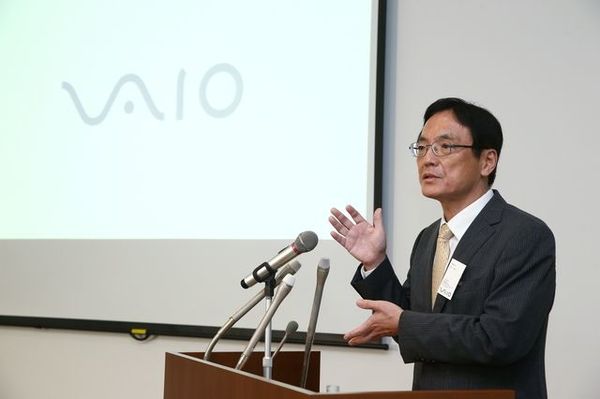 Ota used to work for major Japanese trade company Sojitz, where he held the top post at subsidiaries in Brazil and China. After taking up the role of managing officer, he left the company to lead business restructuring projects at SunTelephone and then Miyako Kagaku.

His skillful restructuring of these mid-size companies attracted the attention of Japan Industrial Partners (JIP), a private equity fund specializing in corporate turnarounds that owns 94% of VAIO. Ota accepted JIP's offer to take the helm at the PC maker in June this year.
In his statement at the briefing, Ota revealed the three main pillars of VAIO's business strategy.
First, the company will overhaul a sales model that to date had been heavily dependent on Sony's marketing system. It will set up its own sales department in an effort to create direct points of contact with customers.
Second, it will abolish the current sales policy restricting PC sales to the domestic market and launch sales operations among overseas markets, including the U.S. and Brazil. Finally, it will boost sales in the non-PC sector to the same level as PC's by 2017.
VAIO's declaration of intent reflects the regret felt over its performance during the first year of its fresh start.
Customer voices out of earshot
The VAIO Z series hit the market in February this year. Well received by core VAIO users--such a people in creative industries --a flood of orders surged in immediately after the Z series release. But demand quickly lost momentum. "It failed to stimulate demand from ordinary users," said a company executive. A new version of the VAIO Pro series, which is designed for business users, also failed to set the market on fire.
Takashi Hanazato, the VAIO corporate officer in charge of sales, explains the situation: "We were trying to promote sales using Sony's sales channels. But we couldn't respond effectively to market demand due to a lack of feedback from customers." Hanazato is determined to take advantage of the company's newly established sales division, set up in June, to reach more customers and expand VAIO's client base.
That said, Japan's domestic PC market has already reached maturity, so Ota is looking to overseas markets for growth. His company is planning to launch VAIO Z Canvas, a high-end model for creative use, in the United States.
The U.S. market is flooded with creative talent and Apple is the dominant player. Windows-based VAIO PCs, making use of Microsoft sales networks and online ordering systems, are being positioned to capture replacement demand from Apple users.
VAIO will consider expanding its business to other overseas markets where it can find local business partners to handle production and after-sales service. The green light has already been given to Brazil, where a deal has been struck with a local business to outsource production and sales of VAIO computers. The company is planning to launch similar operations in other regions such as Asia and the Middle East.
Despite these efforts to develop new markets at home and abroad, Ota expects to see only modest growth in the PC business until fiscal year 2017. The PC market is mature and profit margins are tight. Says Ota: "In the future, we'll generate the same amount of profit from new businesses as we do from PC sales."
Crosshairs aimed at smartphones, robots
One of his targets is the smartphone business. In March 2015, VAIO launched "VAIO Phone," a joint project with Japan Communications, a Japanese mobile virtual network operator (MVNO). But the phone failed to meet the expectations of VAIO PC users, who had been looking forward to a high-spec handset worthy of the VAIO brand. "The smartphone was intended to be a business-to-business product, but we couldn't get our message across," says an introspective VAIO executive.
The VAIO team contributed to the design and a few other aspects but otherwise played a limited role in the phone's development. "Simply licensing out the brand is not an option," Ota said. We'll thoroughly commit to the development process --from design through manufacturing. We're confident about taking up the next challenge." He promises that his company will take the initiative in terms of product development.
VAIO is also launching a contract manufacturing business. The company has already accepted an order from FUJI SOFT to build Palmi, a biped robot for household use, and production is now under way at VAIO's Azumino factory in Nagano Prefecture.
This factory used to produce Sony's AIBO, so the VAIO team can make good use of the design and production technologies developed for the much-loved but discontinued robot. VAIO also intends to take on the production of other types of products.